SINGAPORE – Love Handle, Asia's first plant-based butcher, is introducing new ways to enjoy Impossible Foods' groundbreaking plant-based meat: Love Handle x Impossible Butcher Meatballs. Exclusively available on RedMart, these perfectly pre-marinated meatballs feature Impossible Beef Made From Plants and Impossible Pork Made From Plants — now sold in retail for the very first time since its debut in Singapore last November. The range offers home cooks a convenient option for meatball dishes at home that's vastly better for the planet.
Following the runaway success of Love Handle's original Impossible™ Beef Meatballs – Italian-style meatballs made in-house with Impossible Beef Made From Plants, parsley and breadcrumbs, Love Handle has developed an expanded range of meatballs with five delicious new flavours that include Cheese, Italian Herb, Szechuan Pepper, Indonesian Style Bakso and a unique 'Jiang Cong', or Ginger and Scallion, so meat-lovers can enjoy the very best of flavours inspired from both the East and West:
Cheese Meatballs: Meatballs made with Impossible™ Beef and stuffed with melted plant-based cheddar.
Szechuan Pepper Meatballs: Tastebud-tingling meatballs made with Impossible™ Beef and spiced with Szechuan Pepper and chilli.
Italian Herb Meatballs: Classic meatballs made with Impossible™ Beef, with fennel and oregano, perfect for pasta dishes.
Indonesian Style Bakso Meatballs: Made with Impossible™ Beef, garlic and coriander, these were made to be enjoyed in a comforting bowl of soup.
'Jiang Cong' Meatballs: A Chinese must-have, these meatballs are made with Impossible™ Pork, ginger and scallion.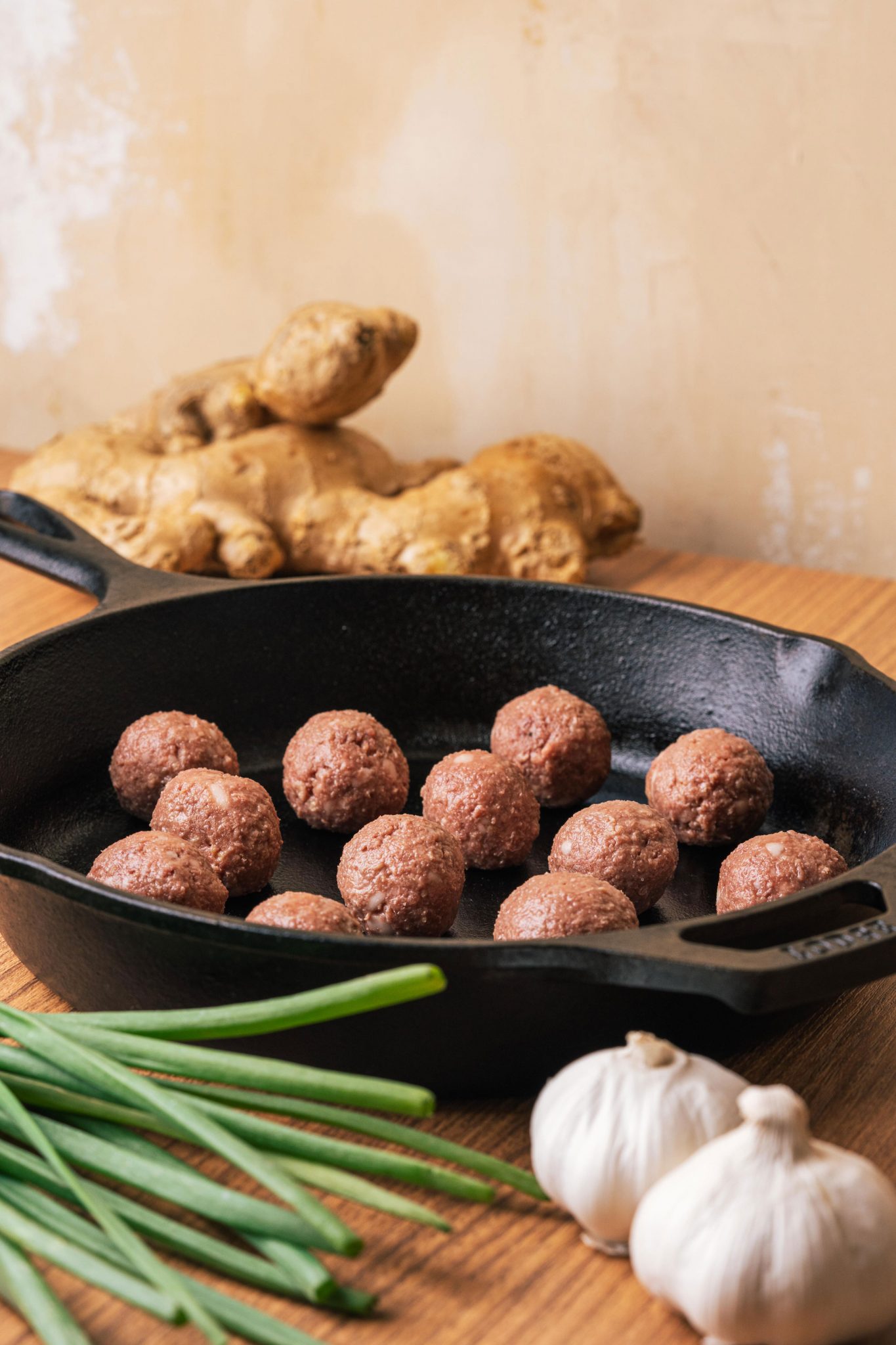 The Love Handle x Impossible Butcher Meatballs range can be found exclusively on RedMart, in convenient, versatile 12-piece packages for the price of S$9.15 (with tax). The meatballs can be baked, fried or grilled, doused in gravy and eaten on its own or used in easy recipes like spagbols, soup, noodles and more.