If there is a dish that Singaporeans from all woks of life would universally agree represents the national pride and one that brings everyone together, it has to be the humble Nasi Lemak. Inspired by this, the chefs at Conrad Centennial Singapore have created an exquisite Lobster Nasi Lemak with unlimited side dishes THE thing to have when you can now finally meet up with family and friends together over a meal.
There are so many things you will love about the special Nasi Lemak. For starters, the fluffy fragrant rice with just the right amount of lemak and an ENTIRE lobster accompanying it. Then it comes down to the variety of unlimited side dishes. Flavourful, beef rendang which is one of their claims to fame and don't forget about the signature Muar otah otah with steamed egg which packs a tight punch! You may find it difficult to resist over indulging because there are also options like the sambal sotong characterised by a tease of sweetness and slow creeping burn and bergedil, the epitome of  Malay style fried potato patty that is crispy on the outside yet tender on the inside.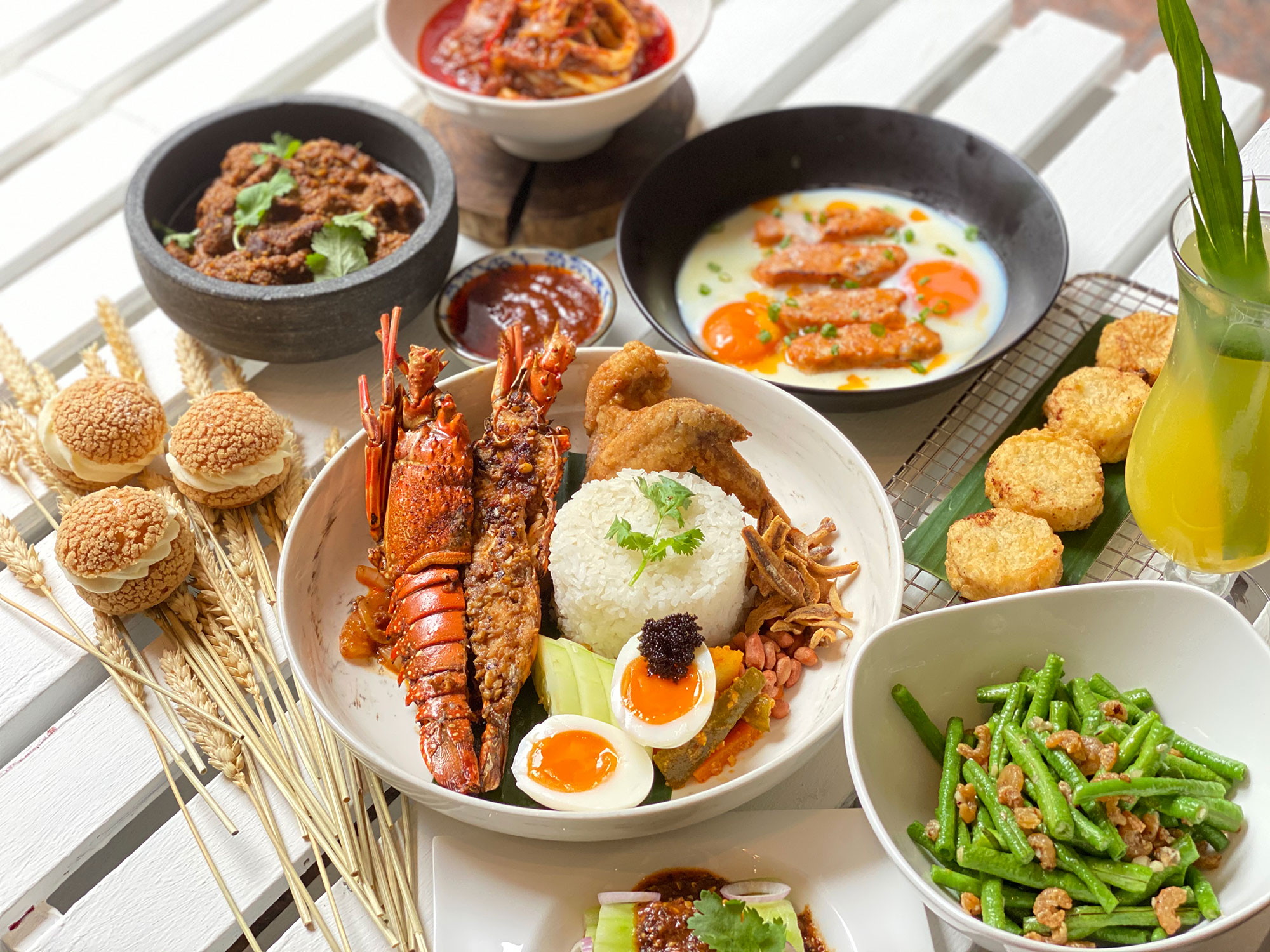 Another pièce de résistance of the meal is the dessert platter that comes with a Durian Puff and a Pandan Milo Tiramisu. As you sink your teeth into the durian puff, you will be immersed in a swirl of creamy and rich sweetness from the generous amount of durian filing. You will also absolutely adore the surprisingly light and inviting Pandan Milo Tiramisu.
For a limited time, the Exquisite Lobster Nasi Lemak offer is priced at S$40++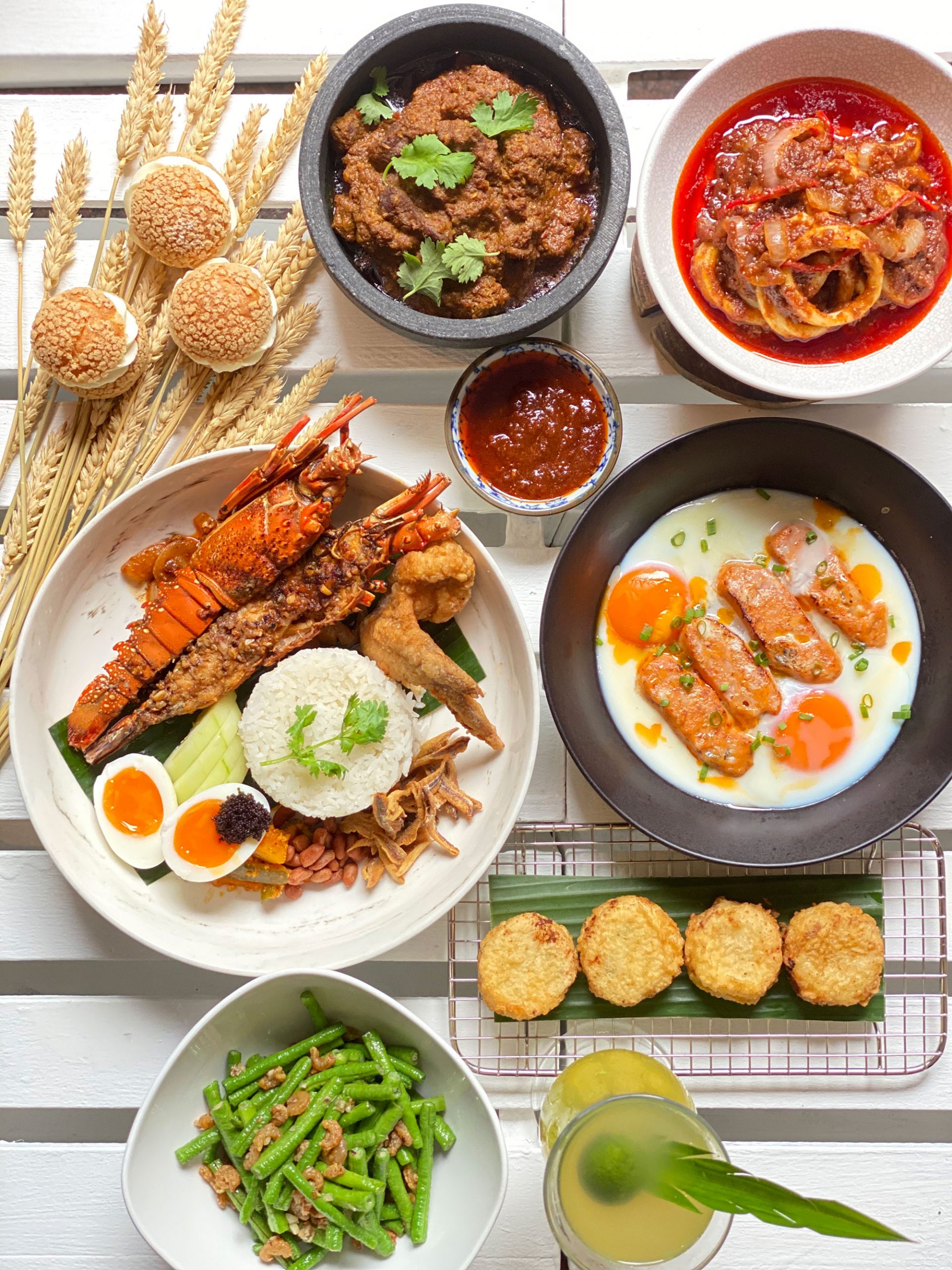 Welcome Beverage
A Complimentary Air Limau or Gula Melaka Iced Tea
Starters
Kueh Pie Tee
With a home-made signature sauce
Served with braised turnips, steamed baby shrimps, fried shallots and sesame seeds
Set Main Course
Lobster Nasi Lemak
With fried chicken wings, ikan bilis, peanuts, egg, achar and signature onion chili sambal
Unlimited sides
Beef Rendang
Muar Otah Otah
Sotong Chili Sambal
Bergedil
Green Beans with Dried Shrimp and White Garlic Sauce
Signature home-made Prawn Chili
Kerabu Timun
Dessert
Durian Puff
Pandan Milo Tiramisu
Ice Creams
This offer is available until 31st July.
Monday – Friday: Dinner (6:00pm – 10:00pm)
Saturday and Sunday : Lunch (12:00pm – 2:30pm) and Dinner (6:00pm – 10:00pm)
For more information or to make your reservation please call 6432 7481/ 63 or email sinci.oscars@conradhotels.com