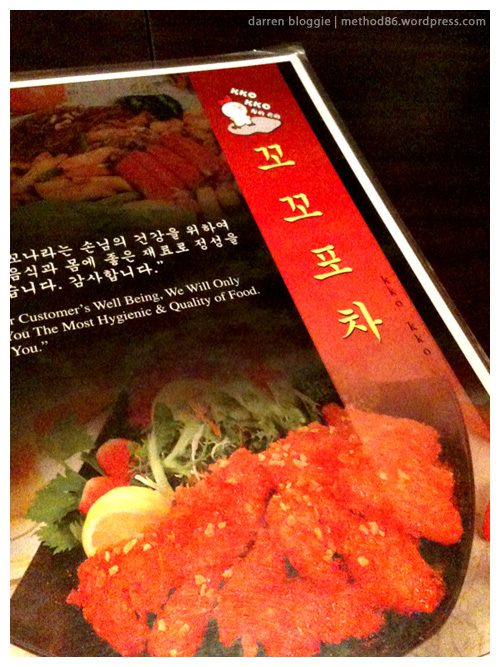 Ok, another overdue post hahaha 😛
We got a new colleague with us in the office a few weeks ago and to welcome her, my boss treat us for dinner at this korean restaurant, KoKo RooLoo, located along Tras Street in Tanjong Pagar.
We ordered quite alot of dishes and not forgetting soju as well 😀
Sour Plum Drink
not bad just that a little pricey for the volume it contains.
Appetizer
Raw red and green chili, carrot, celery, tomato.. to be dipped with the sauces provided. Thumb up to you if u can eat the red and green chili raw like this!!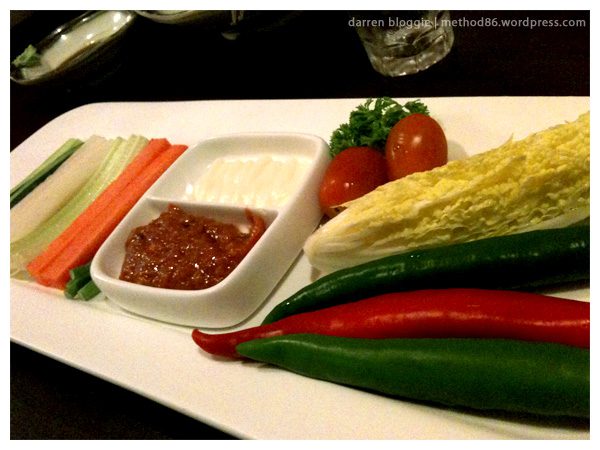 The most famous and must order dish here.
FRIED CHICKEN !
there's a few variety to choose from, bbq, original and spicy wings. but my boss told us that the best is still the original flavour 😀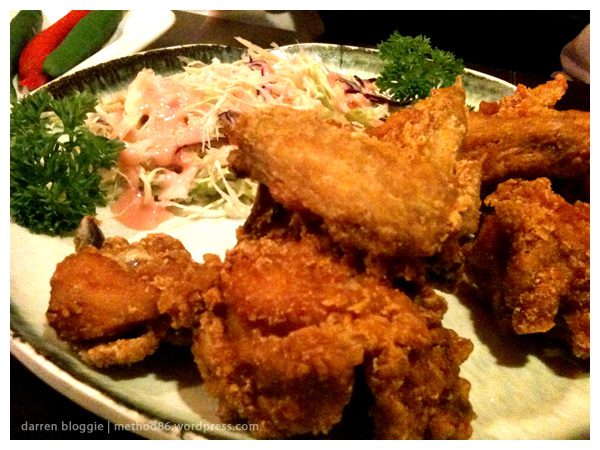 LOK LOK
with a wide variety of lok lok. squid, sotong, prawn meat, mushroom and a mini crab. i loved the soup as its a little peppery spicy but tends to get quite thirsty after drinking too much of it LOL!~ 😀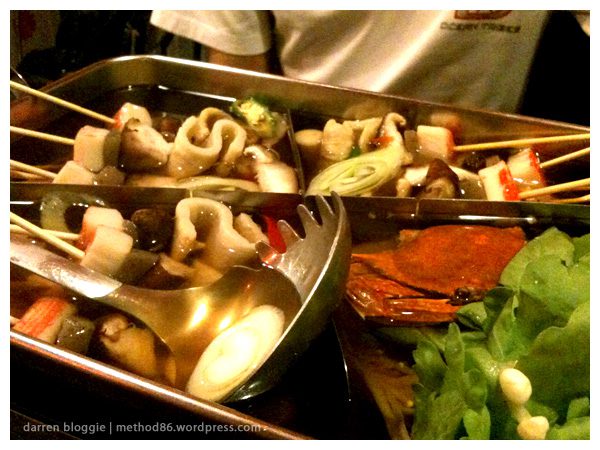 Boiled Sotong
the sotong are cooked with boiling water and you need to dip it into the sauce provided, which taste a little salty when u eat it. not bad…
We didn't have enough of the fried chicken that we actually ordered  a second round ! woo~ it's really nice la!!!
if you are one whom loves korean food or one whom love eating fried chicken, you definitely shouldn't miss this.
Kko Kko Nara
57 Tras Street
#01-01
Tel: +65 6224 8186