honestbee unveiled three new merchants – Fleuriste, Valen Fleur and Anjalichocolat – on its well-loved shopping portal in celebration of Valentine's Day. Now you can express affection by ordering that gorgeous bouquet accompanied with handmade artisan chocolates via one convenient platform, and have it delivered right to your loved one.
Continuously in search of the perfect bloom in sunny Singapore, Fleuriste believes in celebrating the everyday. Offering bespoke bouquets specially customised to your specifications and budget, it is the perfect choice to show your love and appreciation. Every bouquet consists of carefully curated blossoms, from an electic mix of everyday flowers to exotic and rare blooms.
Consistently surprising and delighting customers, every masterpiece exquisitely created by Valen Fleur is never the same. Synonymous with creativity, originality and quality, Valen Fleur delivers attention to detail, care and dedication to each bouquet, ensuring that your sentiments will be lovingly communicated. Valen Fleur, a home grown florist, has also been recognised by Singapore Tatler as The Best in Singapore under the Florist Category for multiple years.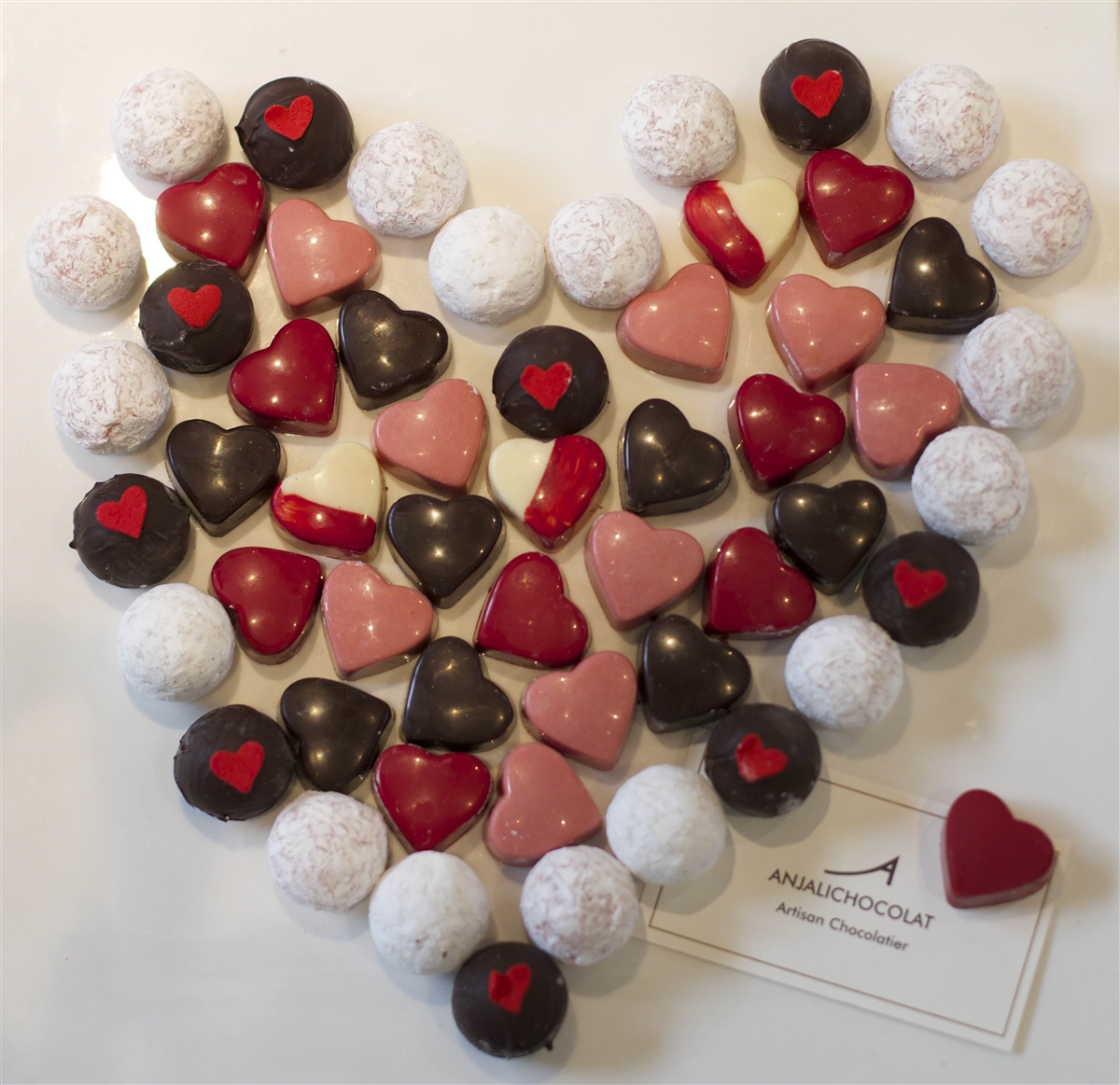 Anjalichocolat is one of the few artisan chocolatiers in Singapore that uses premium ingredients, and has the expertise in flavours, balance and texture. Featuring a wide chocolate collection of more than 10 kinds of bonbons and truffles that are handmade fresh every day, Anjalichocolat constantly searches and combines new flavours, using different techniques and ultimately having customers experience what chocolate should taste like.
Honestbee Valentine's Day stores are available for pre-order from now till 13 Feb 2016, subjected to availability, for delivery between 12 to 14 Feb. All orders from Fleuriste before 6 Feb 2016 will enjoy a 30% early-bird discount.
For more information and to order now, visit honestbee.com or download the honestbee mobile app on Google Play or Apple's App Store!