19 May – 30 June 2017
9:00 am to 9:00 pm
Flower Dome
Gardens by the Bay
From $10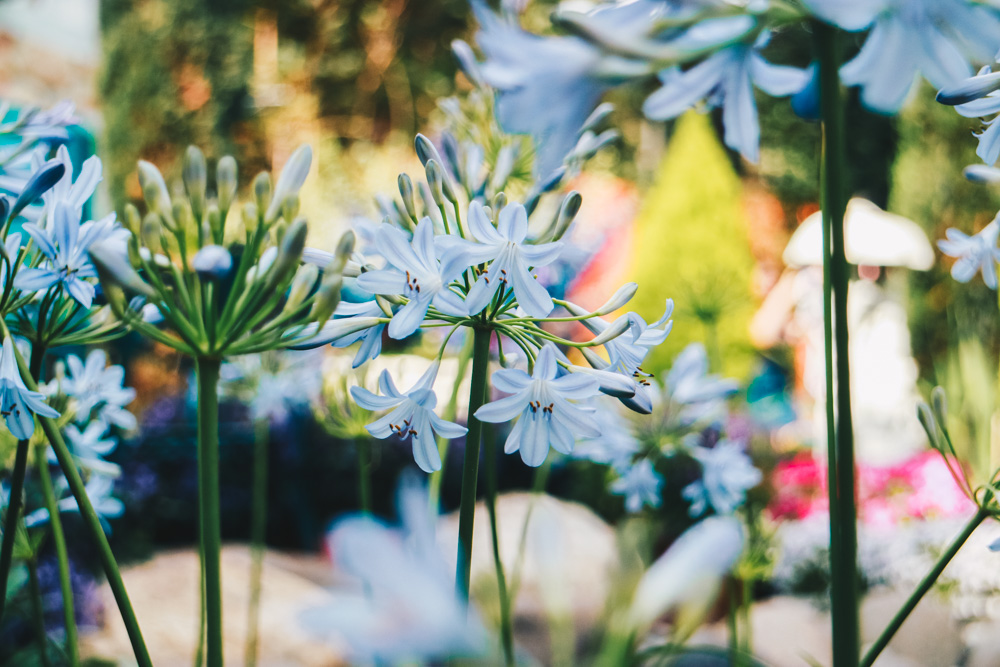 In the "Blue Beauties" floral display, the special quality of blue blooms is celebrated as the flower field is awash in the splendour of this well-loved shade. Flowers cherished for their vivid blue hues like agapanthus, hydrangeas and delphiniums flourish in a French-inspired garden. Set amidst a landscape dotted with a wall trellis, topiaries, a fountain and gazebo, these blue blooms will be complemented by the purple and pink tones of gladiolus, lupins and foxgloves.
Read more about it here.
Purchase your tickets online at www.gardensbythebay.com.sg and enjoy exclusive rates!
Celebrate Italian Republic Day at Monti
1 – 3 June 2017
From 5:00 pm till late
Monti at 1 Pavilion
From $5++

Celebrates Festa Della Repubblica Italiana (Italian Republic Day) with an Italian Street Food Fest held from Thursday 1st to Saturday 3rd June.
Commencing from 5:00 pm until late, the 'Open-to- All' food festival will be held atop of Monti's open-air rooftop terrace overlooking the stunning Marina Bay as the sun sets on what is sure to be a fun-filled fiesta.
Guests will be spoilt for choice with six food stations offering various all-Italian traditional fare like Monti's ever popular Risotto Cacio E Pepe which is elegantly finished in a Parmesan Cheese Wheel hand-prepared by Chef. Snacks ranging from crowd favourites such as Pizza's, Porchetta and Fritto di Paranza (fried baby prawns), will be served throughout the festivities with prices starting from $5++ to $10++ each.
For reservations, please email reservations@monti.sg or call +65 6535 0724.
#PCShow2017: Let's Tech You There!
1 – 4 June 2017
12:00 pm to 9:00 pm
Marina Bay Sands Expo & Convention Centre, Level 1, Halls A – C
FREE Admission!

The PC Show 2017, Singapore's annual consumer technology and electronics fair returns with #Techgether, a theme that aims to bring people together with technology. This year's show will showcase a range of the latest technology gadgets and deals, including favourite consumer technology brands such as Acer, Asus, Canon, Fujifilm, Samsung, Lenovo, HP, Dell and many more.
The theme celebrates the show's 27th year of being the to-go event for families and friends to discover and experience the latest technology. What's more, visitors can form a team of two or more to stand a chance of winning a 1 night stay at the Marina Bay Sands Hotel by taking part in the Amazing Tech Hunt.
For more information visit http://www.thepcshow.com.sg/
Click here for available brochures from the PC Show.
1 – 4 June 2017
4:00 pm to 9:00 pm (1 June);
10:00am to 10:00 pm (2, 3 & 4 June)
Marina Bay Sands Expo & Convention Centre, Level 1, Halls A – C
FREE Admission!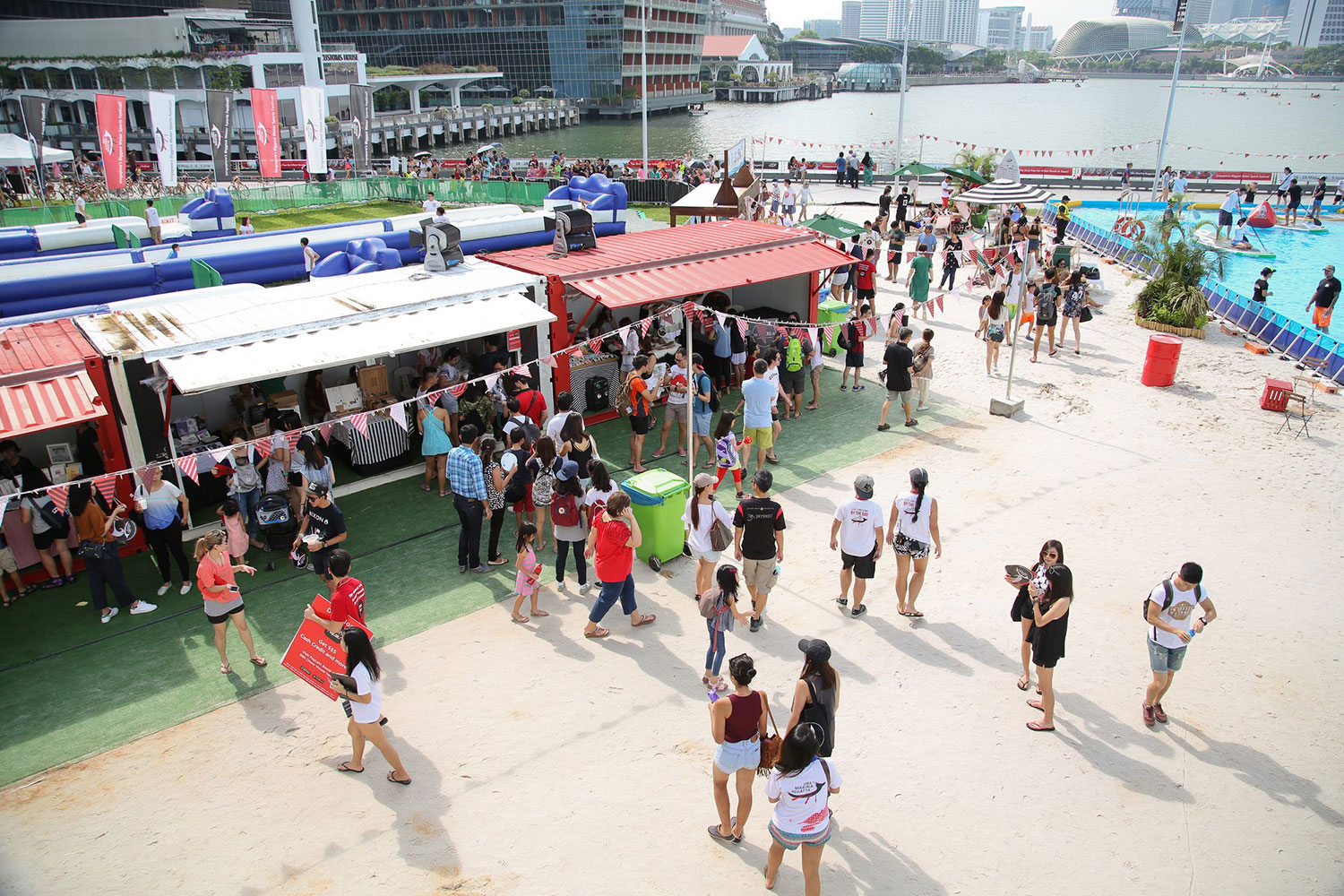 The sixth edition of DBS Marina Regatta (DBSMR), Singapore's Biggest BayFest, returns with high-octane thrills and spills on land and water! From 1 to 4 June 2017, the regatta will be packed with a slate of unmissable activities to take outdoor enthusiasts, fitness lovers and partygoers alike from day to night, while watching the region's top dragon boating teams battle it out against the iconic Marina Bay skyline for Asia's highest prize purse of SGD 134,000.
Here are 8 things to look out for at this year DBS Marina Regatta!
For more information, visit www.dbsmarinaregatta.com; or follow us on Instagram (@dbsmarinaregatta) and on Facebook at go.dbs.com/dbsmr2017.
Celebrate Italy's National Day at EDGE
1 – 11 June 2017
6:30 pm to 10:30 pm
Edge, Pan Pacific Singapore
From $88 per adult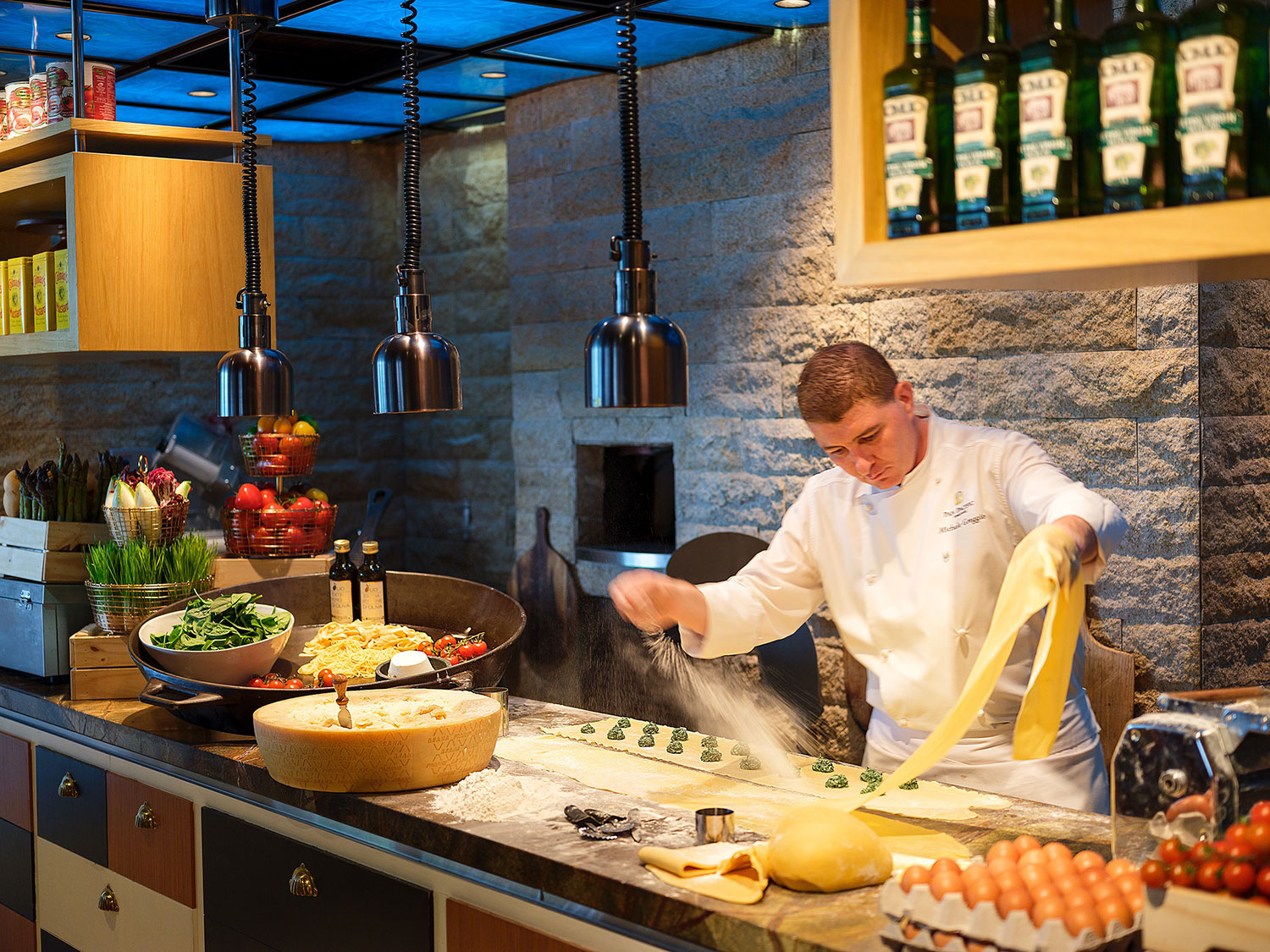 In celebration of Festa della Republic or Italy's National Day held on 2 June every year, Edge presents 11 consecutive nights dedicated to the "Best of Italy", from 1 to 11 June 2017 alongside Edge's International buffet spread. Originally from Italy, Executive Chef Michele Greggio pays homage to his roots by presenting a selection of much-loved Italian classics at the buffet spread, showcasing his philosophy of marrying clean flavours and fresh ingredients and sharing a piece of Italy with diners at Edge.


CELEBRATE POWER.GRACE.WISDOM.WONDER
1 – 18 June 2017
10:00 am to 10:00 pm
VivoCity
EAST COURT (LEVEL 1)
FREE Admission!

Step into the world of DC Comics Super Heroes and come face-to-face with everybody's favourite Amazonian princess when you visit the Wonder Woman atrium event at VivoCity. Get a chance to experience the life of a wonder warrior through an augmented reality station, strike your fiercest pose next to a life-sized statue of Wonder Woman, and bring home a wide array of movie memorabilia from the movie.
Fans of Wonder Woman are in for a treat. Spend a minimum of $199 in a single receipt at the event to receive an exclusive Wonder Woman shield, sword or tiara keychain (worth $29). Furthermore, present your Wonder Woman ticket stub* from Golden Village VivoCity to enjoy 15% off all Wonder Woman movie apparel and accessories from DC Comics Super Heroes.
*Purchased and utilized from 1 – 18 Jun 2017 at Golden Village VivoCity only.
Gardens Turns 5
3 – 4 June 2017
7:45 pm to 8:15 pm
Supertree Grove
Gardens by the Bay
FREE Admission!
Gardens turns 5 this year and they've lined up a myriad of festivities for everyone to enjoy!
Happening on 3 and 4 June, visitors can look forward to seeing dancers and aerial performers perform against a dramatic backdrop of projection mapping on the towering Supertrees with Gardens Extravaganza Special.
Portraying the Gardens' journey through the years, the show culminates in pyrotechnics and the largest drone display in Singapore put up by 50 drones moving in sync against the night sky.
张惠妹"乌托邦2.0庆典世界巡回演唱会"新加坡站

Mandopop diva A-Mei (张惠妹) is coming back to Singapore with her brand new tour "aMEI Utopia 2.0 Carnival World Tour 2017", a follow-up to her previously successful tour "aMEI | AMIT Utopia World Tour" at National Stadium who drew a highly enthusiastic crowd of more than 20,000 people. In this return world tour to commemorate her 20 years of music career, A-Mei decides to move indoor not only to ensure an audiovisual extravaganza, she also aims for more intimacy and to get closer to her fans, in appreciation for their continuous support.
Utopia 2.0 is to commemorate A-Mei's 20th anniversary in the music industry. Fans can look forward to rousing live renditions of A-Mei's pop and classics, from her latest album to highlights of her past. Continuing her achievements on Utopia, A-Mei will perform all her classic hits from the last 20 years including a special 40-minute remix for the very first time ever in this concert.
Book your tickets at http://bit.ly/aMEI17sg
FOX Movie Experience at Plaza Singapura
9 – 11 June 2017
12:00pm to 11:00pm
Plaza Singapura, Front Plaza (Outdoor Area)
FREE Admission!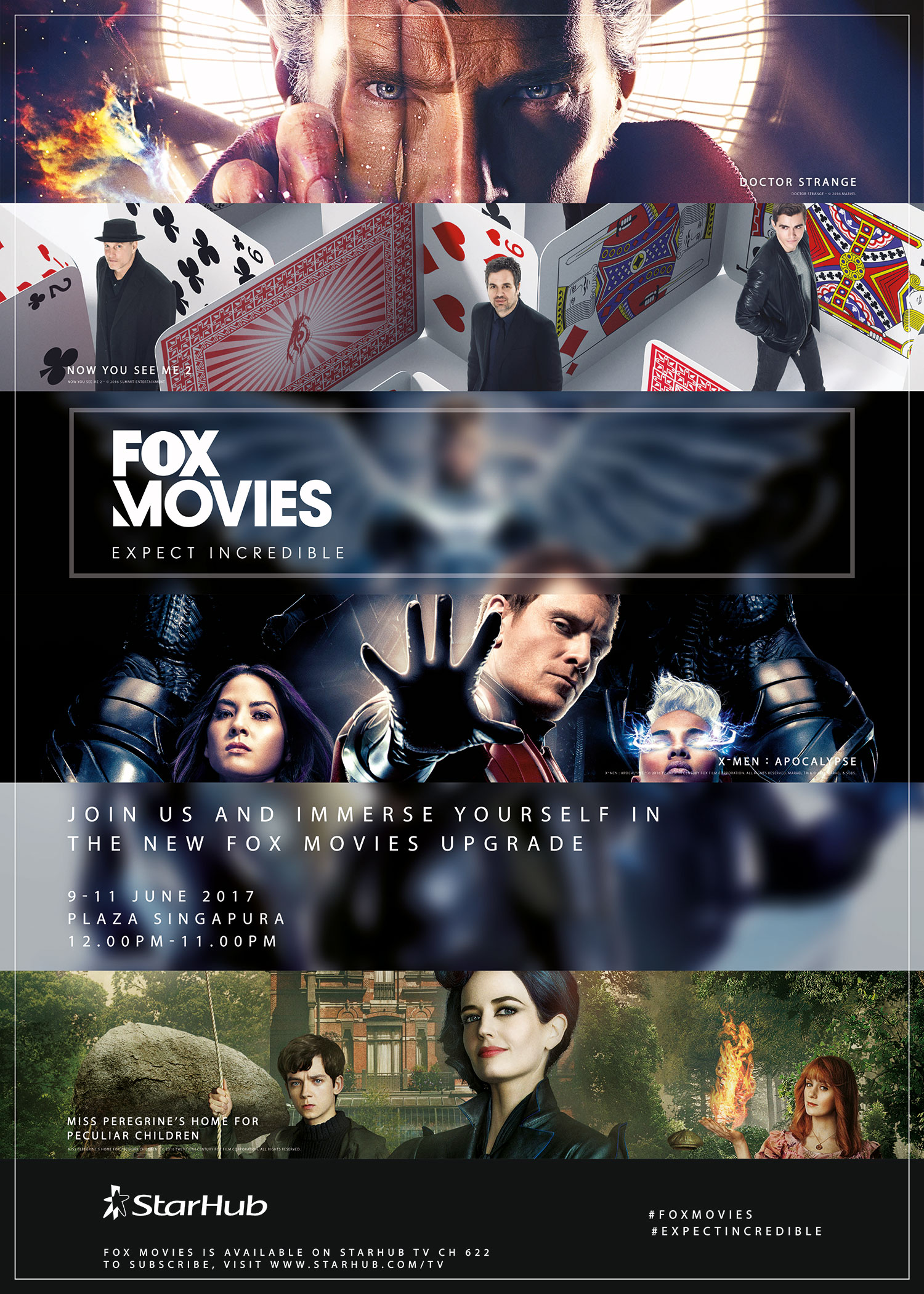 Home to the latest most popular and critically-acclaimed films from Disney, Marvel and 20th Century Fox, the newly rebranded FOX Movies will launch on 10 June 2017 to bring more first-run and exclusive content to viewers. To celebrate this milestone, the channel is hosting a three day-only FOX Movies Experience exclusively for viewers in Singapore at Plaza Singapura, Level 1, Front Plaza (Outdoor Area)!
From 9 to 11 June 2017, enjoy family fun and thrilling action all in one place! There will be movie screenings of Ice Age: Collision Course, hosted at three-hour intervals daily (12pm, 3pm, 6pm, 9pm), with limited edition snack packs up for grabs for the first 50 StarHub subscribers of each screening. Lighted FOX Movies balloons will be given out from 8:00pm to 9:00pm for you to brighten your night along Orchard Road.
Ben & Jerry's #FlavourKnockout 2017
9 to 11 June 2017
12:00pm – 9:00pm
313@Somerset, Level 1 Atrium
FREE!

Get ready to pick a side as Ben & Jerry's introduces its newest, BIGGEST, BOLDEST flavours!From 9 to 11 June, 12pm to 9pm, head over to 313@Somerset, Level 1 Atrium for a euphoric experience of fun and ice cream goodness, absolutely FREE! Try two brand new flavours: Urban Bourbon, a daring concoction of burnt caramel ice cream stirred with chunks of almonds, fudge flakes and bold bourbon swirls, and Truffle Kerfuffle, a rich collision of sweet vanilla ice cream and salty chocolate swirls, paired with a classic mix of pecans and fudge.Once you've ignited your taste for the bold, take part in the exciting #FlavourKnockOut activities and be rewarded with exclusive Ben & Jerry's merchandise!Challenge your taste buds and come on down to take a stand in this sweet showdown!
For more information, visit https://www.facebook.com/benjerrysingapore/
Skechers Sweet Monster K-POP Dance Competition
10 June 2017
4:00pm – 8:00pm
Casueway Point
FREE Admission!

American lifestyle footwear and apparel brand, Skechers, introduces their latest range of footwear – D'Lites 2 Sweet Monster Collection, and with it, appointment of top South Korean K-Pop boy band EXO as the Brand Ambassador. The highly-popular Korean boy group, known for their superior dance abilities, comprises nine members. Amongst them, EXO's leader, Suho, and popular members, Chanyeol and Sehun, will be making an appearance at the finals of Skechers first-ever Sweet Monster K-Pop Dance Competition to be held on Saturday, 10 June 2017, at Causeway Point.The Skechers Sweet Monster K-Pop Dance Competition is a regional dance competition to promote the new D'Lites 2 Sweet Monster Collection, and to discover new dance talents among the youths.
Two teams each from Singapore, Malaysia and Thailand have been picked to represent their country and they will perform their dance routine "live" on stage to vie for the coveted champion's trophy as well as USD $3,000 in cash prize.
Live Spectacle NARUTO – Song of the Akatsuki
10 – 11 June 2017
1:00 pm & 6:00 pm
Mastercard Theatre,
Marina Bay Sands
From $78

Brace yourself as Naruto is coming back! Marina Bay Sands MasterCard Theatre will be bringing you the live-action Naruto stage musical, "Live Spectacle NARUTO ~Song of the Akatsuki~" on 10 and 11 June 2017!After parted with Sasuke at the Final Valley,Uzumaki Naruto has been away from the village of Konohagakure to further his training. Two and a half year later, he finally returns to the village and takes his mission in Team Kakashi, then he finds the clue on Orochimaru. Naruto leads the team and heads to the place where Orochimaru is in order to save his friend Sasuke. However, little dose he know that "Akatsuki"" is seeking after his life to acquire the Nine-Tailed sealed in his body.
Book your tickets here.