Base Entertainment Asia and Perfect World Pictures (organiser of The Invincible 2 Jay Chou Concert Tour 2018) are proud to announce their ground-breaking collaboration to present the musical, THE SECRET 《不能说的秘密》, based on Jay Chou's movie, Secret, at The Mastercard Theatres at Marina Bay Sands this April.
THE SECRET was initiated by Beijing producer Ivy Zhong of China Broadway Entertainment who invited Jay Chou to the musical theatre stage. The musical hit gold when pop star Jay Chou's music was incorporated into his own multi award-winning directorial debut, Secret, which contributed USD10 million to the box office in 2007 and won Outstanding Taiwanese Film of the Year, Best Original Song and Best Visual Effects at the 44th Golden Horse Award.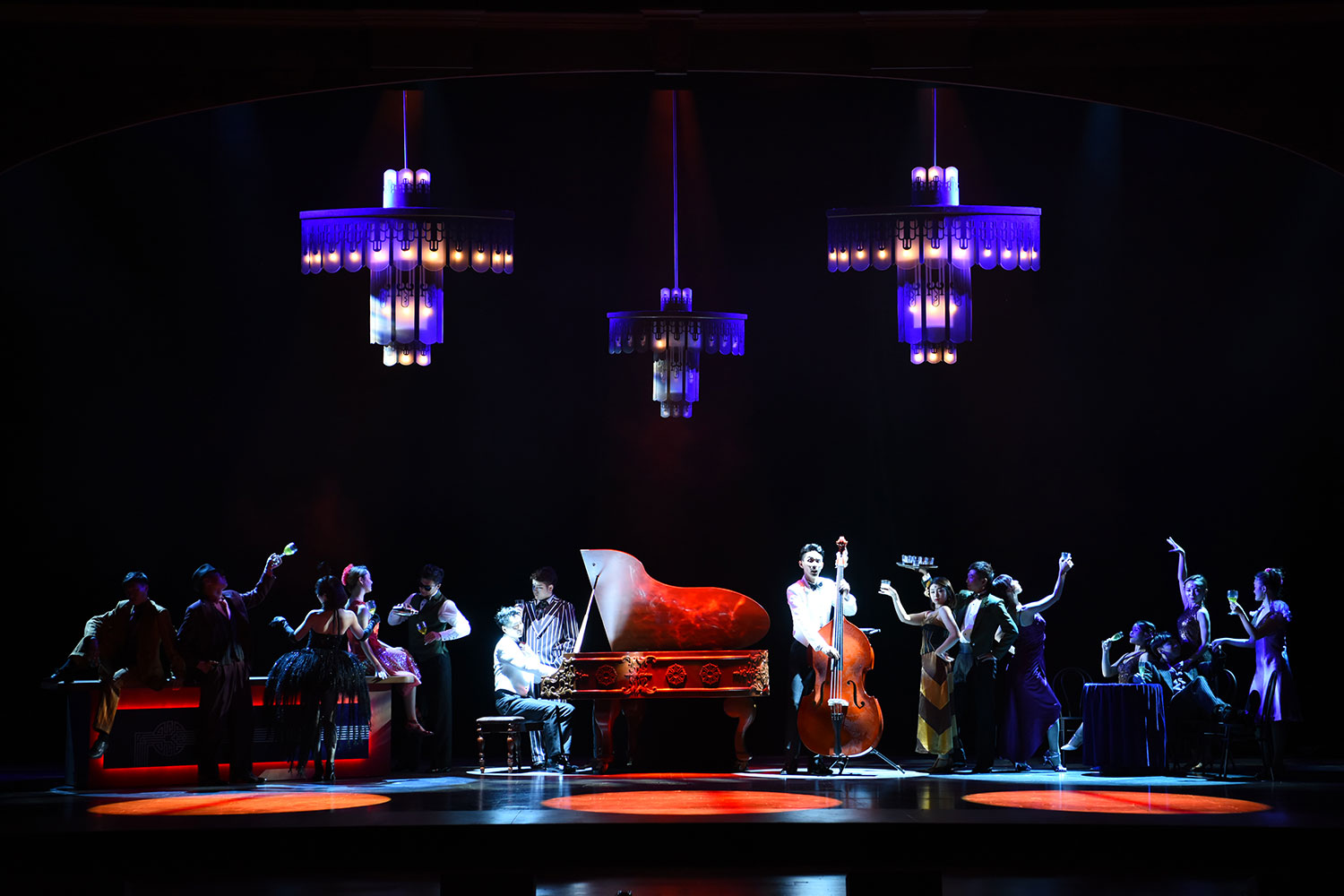 The musical is the first of its kind Chinese production to harness the power of pop music in a Broadway, jukebox musical format. The musical features Jay Chou popular songs including Clear Stars <<星晴>>, Listen to Mother's Words <<听妈妈的话>>, Simple Love <<简单爱>>, The Tea Grandpa Makes <<爷爷泡的茶>>, Rooftop <<屋顶>>, The Fragrance of Rice <<稻香>>, Nocturnes <<夜曲>>, Fine Day <<晴天>> and Dandelion's Promise <<蒲公英的约定>> in addition to hilarious large scale production numbers of Sailors Afraid of Water <<水手怕水>> and Cowboy is Very Busy <<牛仔很忙>>.
THE SECRET's storyline is a travel through time with a student and piano major, Xianglun, and the beautiful and mysterious Xiaoyu, his fellow student. A beautiful romantic love story unfolds as the secret that connects them is revealed.
In the realm of musicals, THE SECRET is the first film production in Asia that has been deemed adaptable by Broadway. While it stays true to Secret's originality, the Broadway creative team have added their own touch; inventing new secrets using props and a set based on the movie's design. They also present a technological feat via special effects by re-creating a stunning travel through time and space. They have also included more songs, comedic dialogue, unexpected new plots and Broadway dance arrangements.
Although it has been 10 years since the movie was released, the surprising twists coupled with perfect transitions between plot and music will leave audience, both young and old, laughing, crying and singing.
This is a passion, friendship, love, family and youth filled musical not to be missed!
6 – 15 April 2018
Mastercard Theatres at Marina Bay Sands
Tickets from $48 and is available online at www.MarinaBaySands.com/ticketing or www.sistic.com.sg