Fans of Impossible Foods rejoice! Through a partnership with local-favorite Tip Top, you can now satisfy your craving for traditional snacks made with delicious and sustainable plant-based meat. The world's first Impossible Rendang Puff will be available starting today at all nine Tip Top outlets locations in Singapore, priced at a pocket-friendly $2.20 a la carte, making it the ideal grab-and-go snack.
Famous for its traditional handmade curry puffs, Tip Top created the halal-certified Impossible Rendang Puff using Impossible Foods' game changing plant-based meat, cooked with a special blend of Nonya spices, lemongrass, blue ginger and sambal chilli, all wrapped in Tip Top's signature pastry skin. Brimming with full flavour deliciousness, each golden fried Impossible Rendang Puff is individually crafted the traditional way, true to the brand's heritage.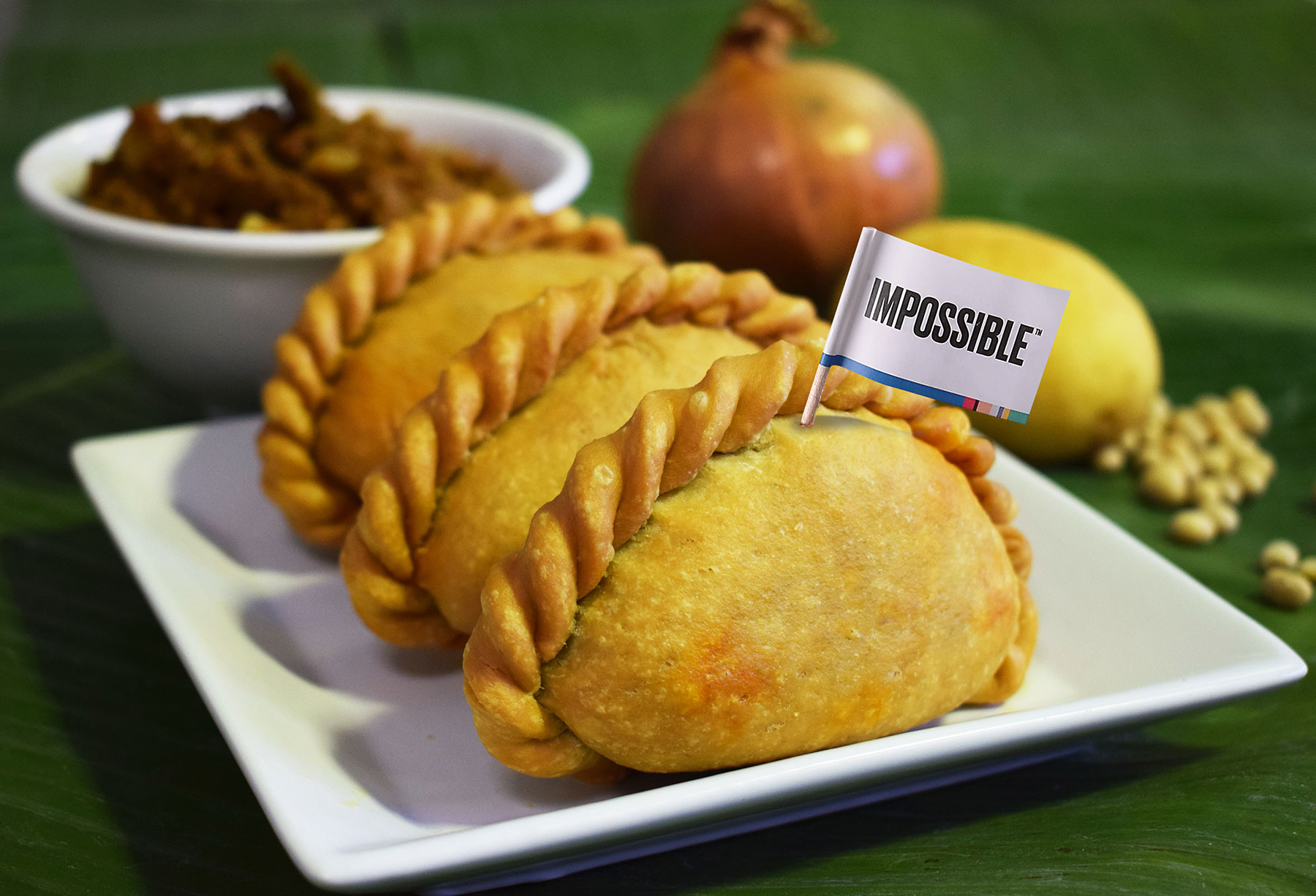 Following the nationwide launch of Impossible Foods' award-winning plant-based meat in March 2019, demand has steadily increased among Singapore's top chefs and restaurant-goers. The Silicon Valley-based company's flagship product, the Impossible Burger, is now available in a variety of cuisines in over 250 restaurants across the island. Click here to find the restaurant closest to you.
Animal agriculture is a huge contributor to climate change and Impossible Foods is on a mission to decrease the use of animals in the food system by making delicious meat directly from plants, with a much lower footprint than meat from animals. Impossible Foods uses modern science and technology to recreate the meaty deliciousness that people love, using only plant-based ingredients. Compared to ground beef from a cow, the Impossible Burger uses 96% less land, 87% less water, and generates 89% less greenhouse gasses.
Tip Top Curry Puff first opened in 1979 in the Singapore heartland of Ang Mo Kio, serving its famous handmade curry puffs to customers. Since then, Tip Top has established itself as an iconic Singapore heritage brand renowned for delicious traditional handcrafted curry puffs inspired by local and Asian flavours. Every puff is made with a special blend of 18 spices, premium potatoes and ingredients. Together with the signature pastry skin, the puffs boast a rich and flavourful experience in every bite.
The Impossible Rendang Puff will be available starting 5 March at all TipTop outlets in Singapore, and on delivery platforms including Deliveroo, GrabFood and Foodpanda, for a limited time offer while stocks last.