It's the most wonderful time of the year! Celebrate a magical Christmas at Gardens by the Bay this holiday season with a host of festivities such as the Poinsettia Wishes floral display in Flower Dome, featuring a wintry landscape of flowers and conifer trees and the annual Christmas Wonderland with a magnificent display of luminarie light sculptures and Christmas markets at the Supertree Grove. Here we have a guide for you to enjoy a complete Christmas experience at Gardens by the Bay!
Skate Under the Stars
For the first time, skate under the stars at the first-ever outdoor skating rinks at The Meadow at Gardens by the Bay. Specially brought in from Switzerland, the 240sqm outdoor synthetic skating rink is Singapore's biggest and is framed by stunning luminarie light sculptures, providing a Instagram-worthy backdrop as you skate and sing "let it go~ let it go~"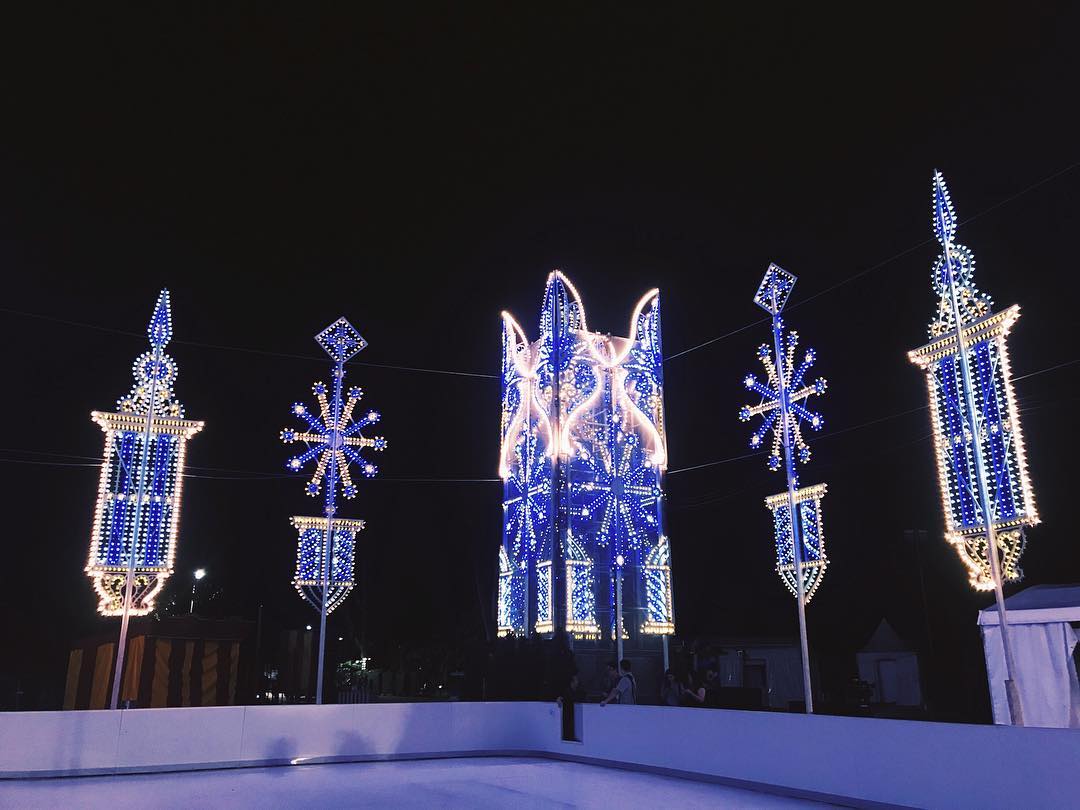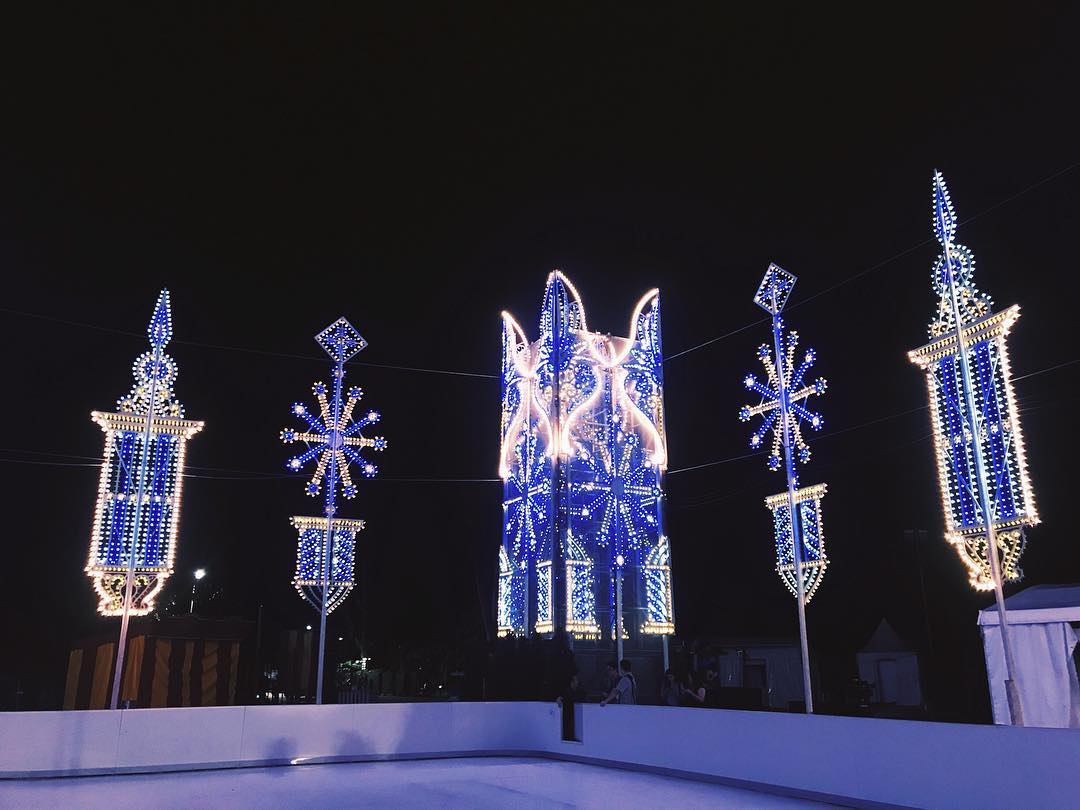 Catch Circus Abyssinia Jaw-Dropping Stunts
The rhythms of Africa arrive at Christmas Wonderland for the Asian premiere of an irresistible, jaw-dropping circus spectacular. The highly-acclaimed Circus Abyssinia – dubbed "pure circus gold" by The Scotsman and praised as "an incredible spectacle of circus" by Broadway Baby – was a sell-out, smash hit of this year's Edinburgh Festival. Circus Abyssinia Present Ethiopian Dreams promises to enthrall with a mix of gravity-defying stunts, astounding skills and enchanting adventure. Circus Abyssinia Present Ethiopian Dreams will be performed at The Meadow on Tuesdays to Sundays and on Christmas Day.
Enjoy Premiere Gourmet Food at SAVOUR
With an enhanced and expanded dining experience, visitors can enjoy delicacies from SAVOUR, Singapore's premiere gourmet food festival brand. Featuring celebrity chefs from award-winning restaurants such as Shoukouwa (2 Michelin Stars), Saint Pierre (1 Michelin Star) and Monti at Fullerton Pavilion which offers dishes starting from as low as $6 only! Gourmet food and wine lovers can also sample wines from around the world by at a specially-curated Wine Market.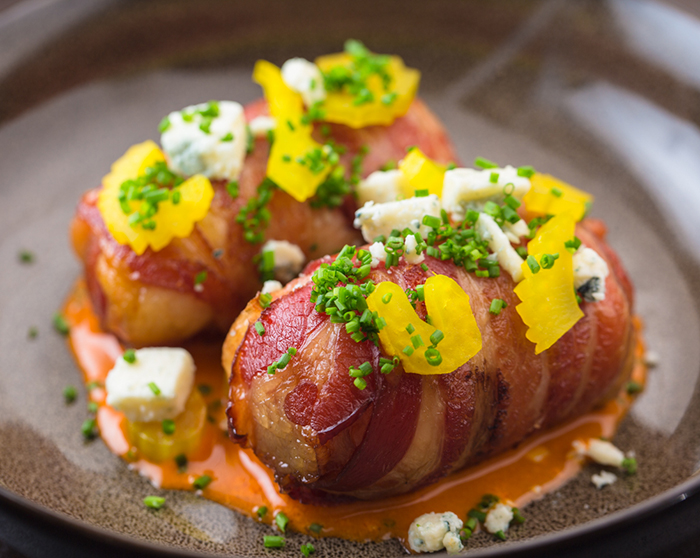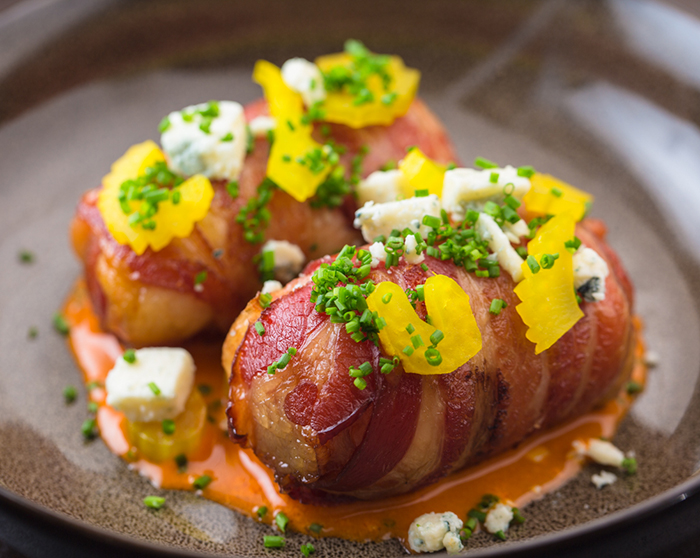 Capture the Tallest Luminarie in Southeast Asia
Back with brand new designs, the magnificent luminarie sculptures of light handcrafted from Italy will once again transform the fairground into a luminous wonderland. 252,000 multi-hued bulbs will light up over 70 luminarie sculptures, featuring the perennial favourite, the Spalliera – Southeast Asia's tallest luminarie as well as for the first time a 13m-tall Christmas 'tree'.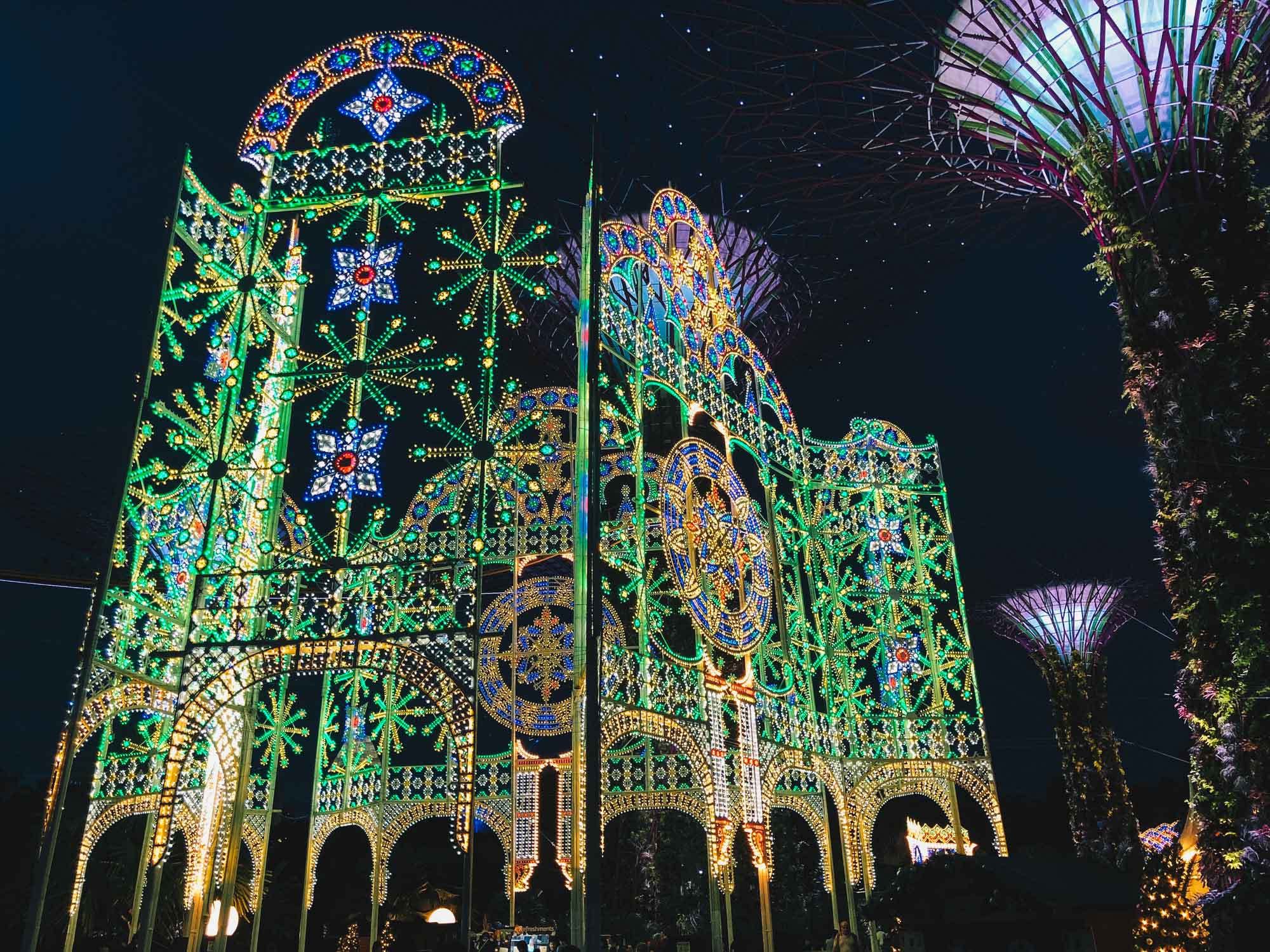 Sing Along with a Special Edition of Garden Rhapsody
Take in the sight of the majestic Supertrees in all their splendour, as they come to life in this special edition of the Garden Rhapsody light and sound show! Enjoy and sing along to familiar Christmas tunes such as Frosty the Snowman, Do you want to build a Snowman and more as you soak in the festive ambience of the Supertree Grove!
Experience a Nordic Christmas in Flower Dome
Experience a Nordic Noel this festive season, as Flower Dome is transformed into a wintry wonderland. An oversized lavvu – a tent-like dwelling used by the indigenous Sami people from Sápmi – takes centrestage, ensconcing visitors within its cosy interior. For an extra special experience, visit after dusk to see the Poinsettia Wishes floral display aglow with pretty lights, as a projection of Northern Lights weaves its spellbinding magic!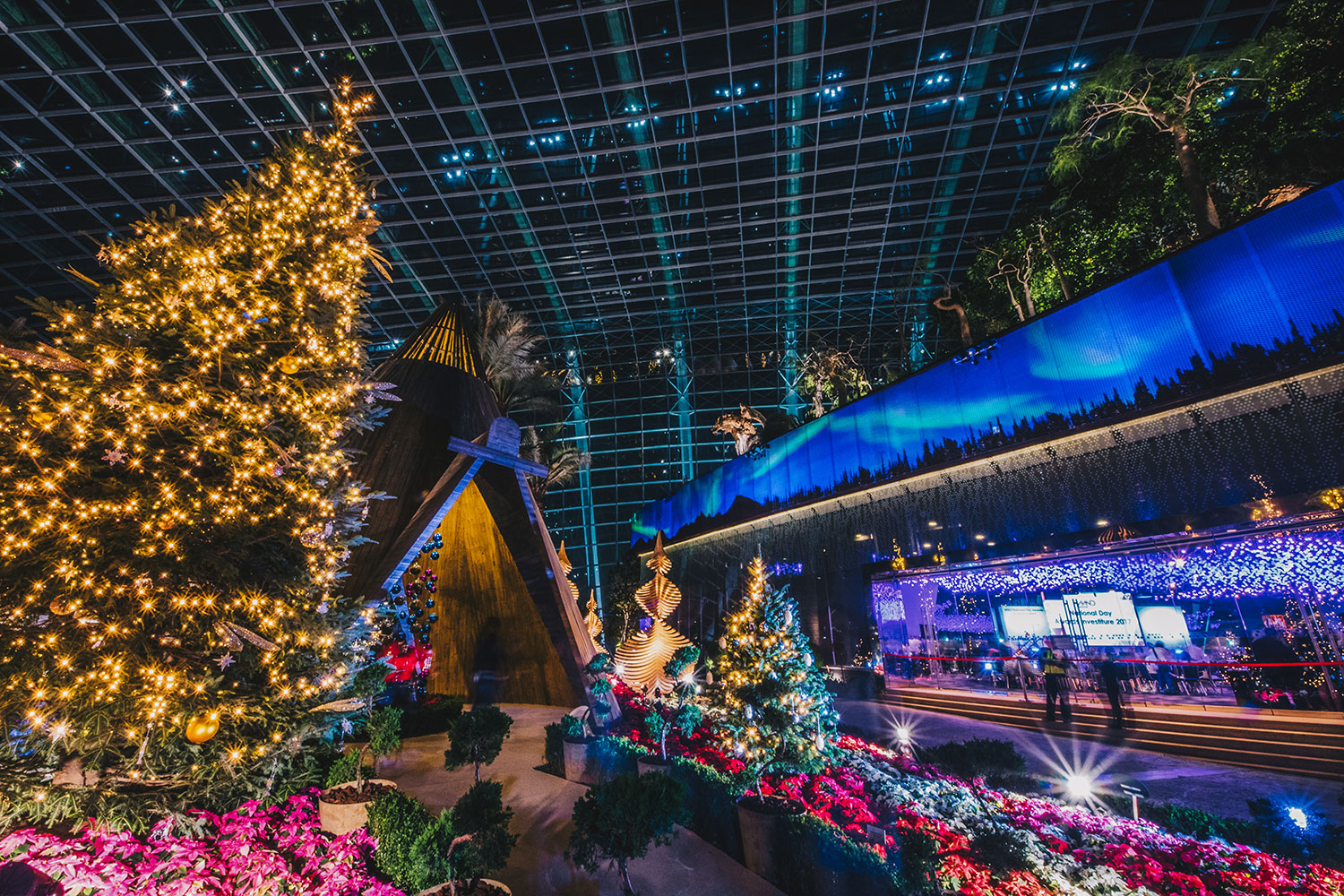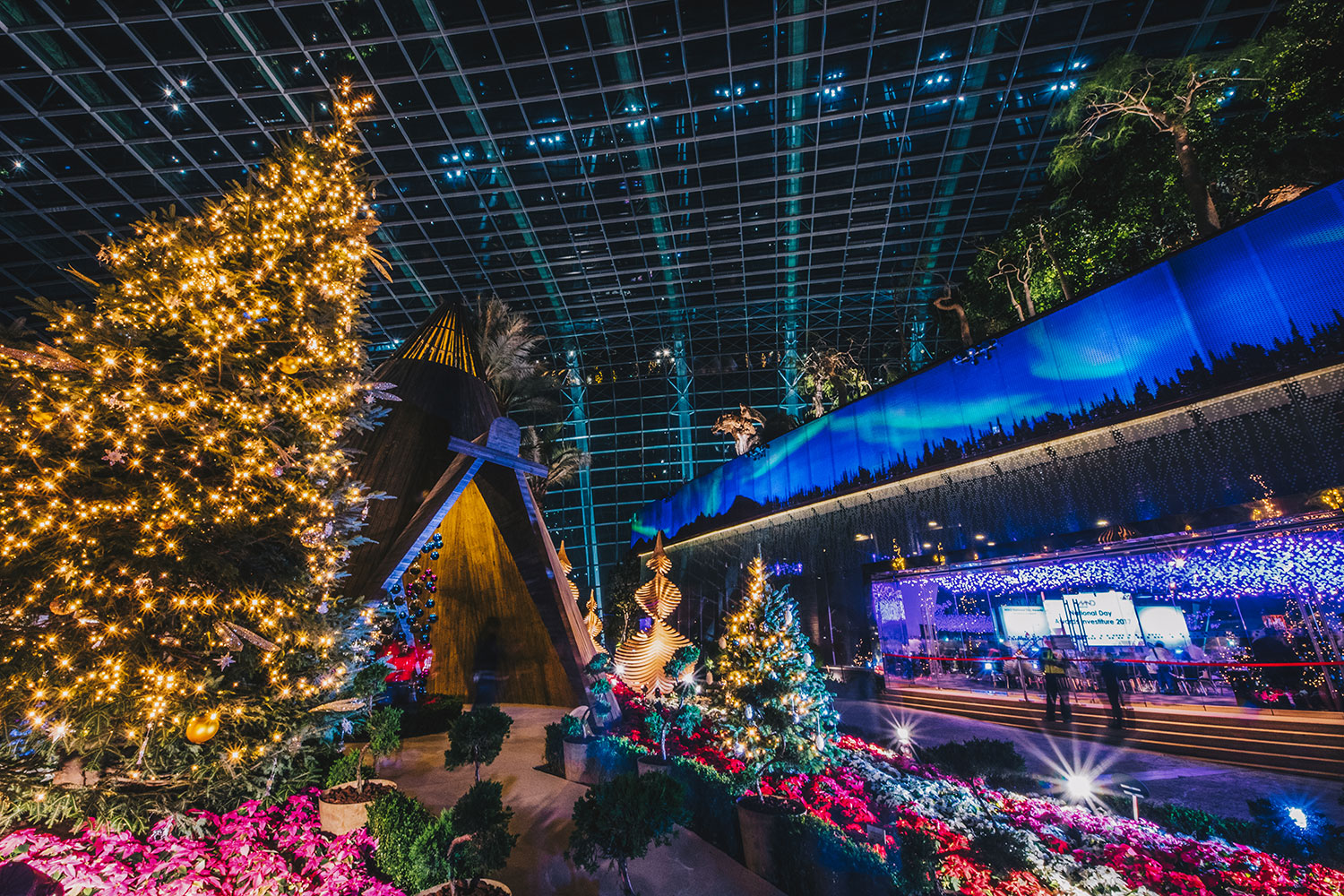 All excited to make your trip down to the Gardens? Remember to grab the Christmas Bundle which covers entry to both Gardens by the Bay's conservatories and Christmas Wonderland at a discounted rate!
There is something for everyone this holiday season at Gardens by the Bay!
Visit www.gardensbythebay.com.sg/christmas for more information.