Sponsored Trip By Hong Kong Tourism Board , Canon & omy.sg
Morning breakfast from the hotel was so so as there wasn't much to choose from.. BUT still i need to have my breakfast as we are going HIKING today!
outfit for the day 😉
tried taking a few shots in my hotel room with the macro function. quite nice right?!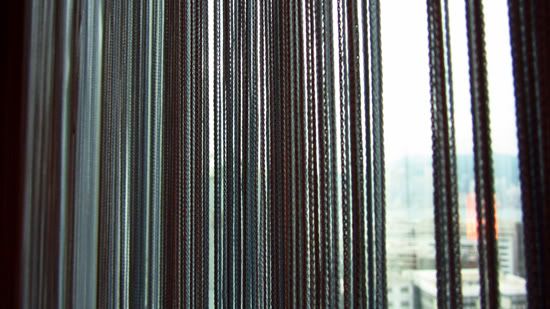 and here's the view from my room 😉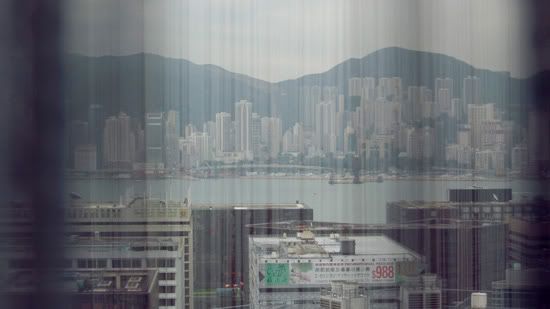 Our first stop for the day was to Sai Kung Hoi Pong Square 西贡海傍广场 whereby you can get to see all kinds of LIVE seafood !!!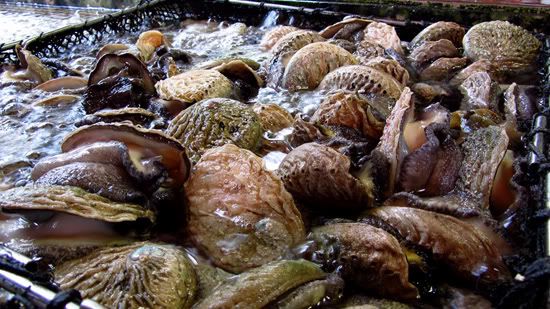 It was a saturday morning and you get to see lots of local and some tourist having their brunch at these seafood restaurants…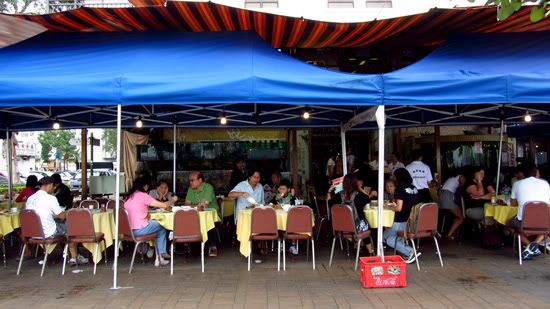 Spotted something interesting! These vendors actually sells their goods directly on the boat and you get to see locals standing onshore bargaining with the vendors, something we dun see in singapore.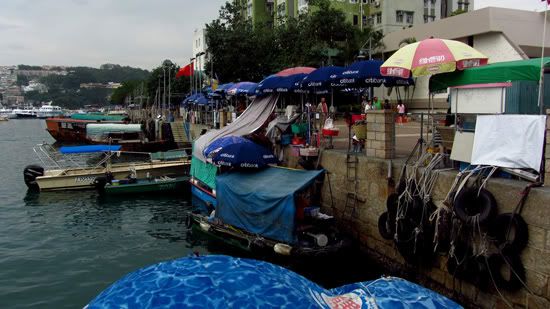 they SKINNED the fishes live on the spot for you…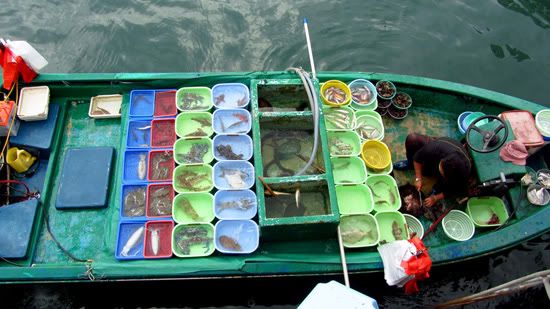 OK! enough pictures of boats and fishes 😛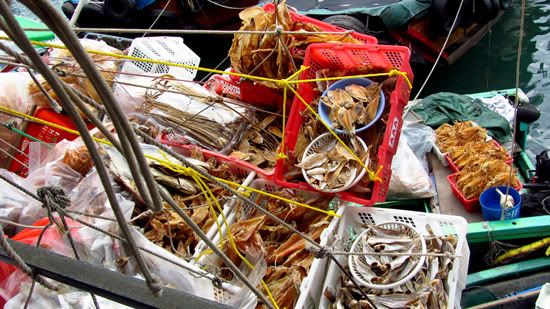 next, we took a cab up all the way to High Island, Leung Sheun Wan.
It's located in Sai Kun East Country Park, and extends along the coast from east to northeast of the High Island Reservoir.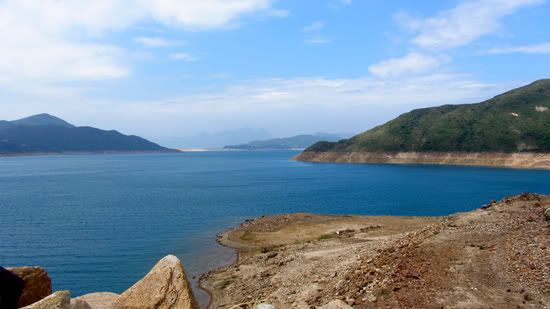 Super windy!
We had lots of fun doing all these jumpshots! ONE SHOT is all we need to capture it 😉
i can do the JETSTAR jump very well right?!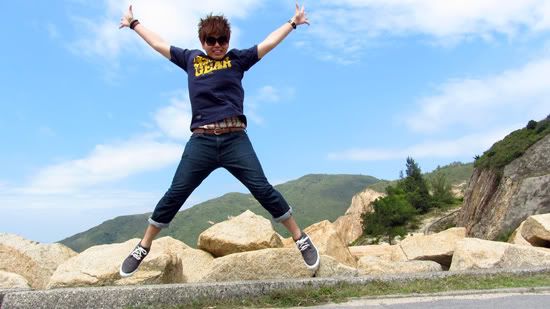 Christine ballet jump~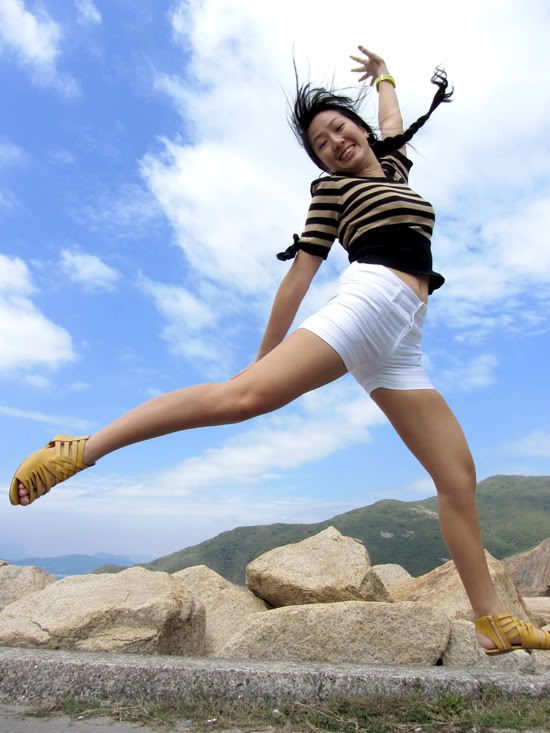 Joanne ermzz wang fei hong jumping pose?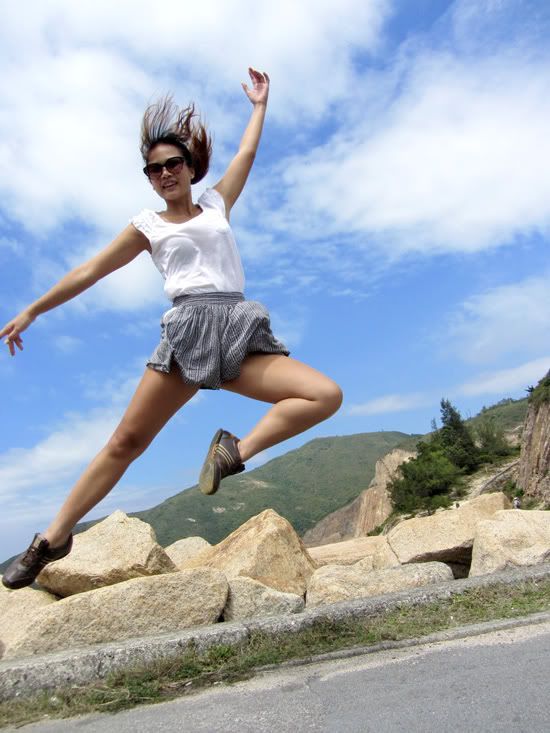 We decided to have some creative shots too!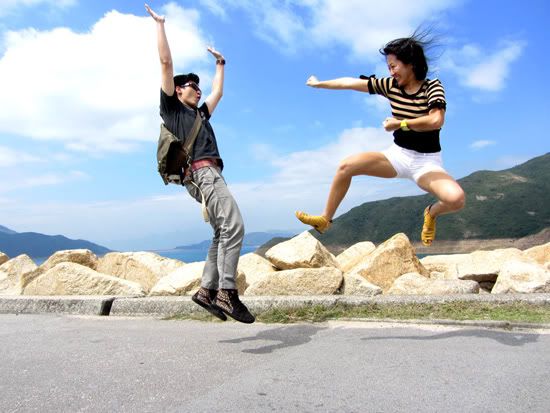 and this gotta be my favourite one~ NOT BAD right!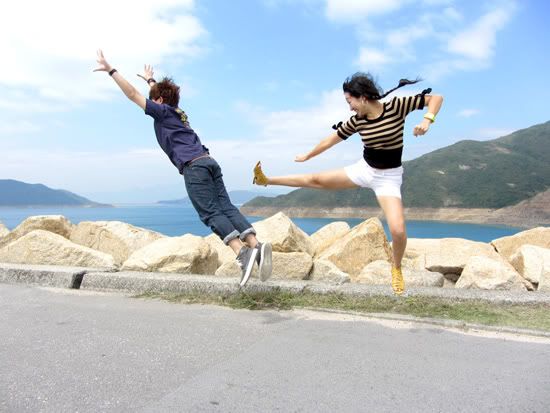 ok~ enough of jumpshots~ we needa start on out hiking journey soon~
READY TO GO!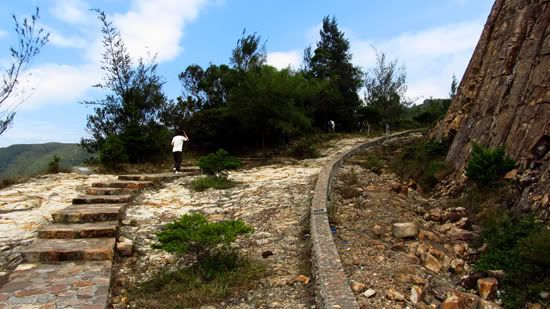 Neatly arranged, these nearly vertical and towering polygonal (usually hexagonal) volcanic rock columns are exposed along the coast of High Island.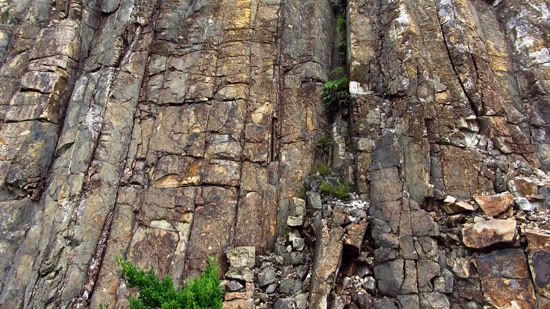 i almost wanted to give up when our tour guide told me that that's where we are heading to… WALKING all the way down and taking the SAME & ONLY route back is gonna be damn torturing for me..
but surprisingly, going down wasn't that bad at all and i'm glad i made my way down here as the view was awesome!!!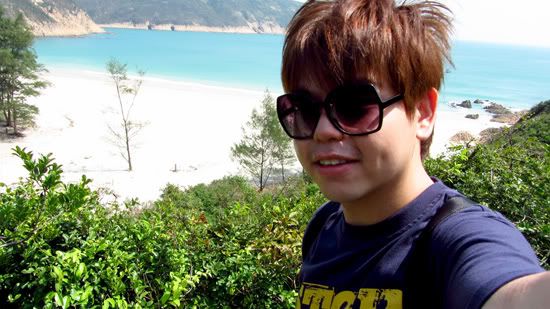 Fine white sands and clear blue water~ i would nvr ever relate such views with hong kong.. for a moment i thought i was in phuket or bali..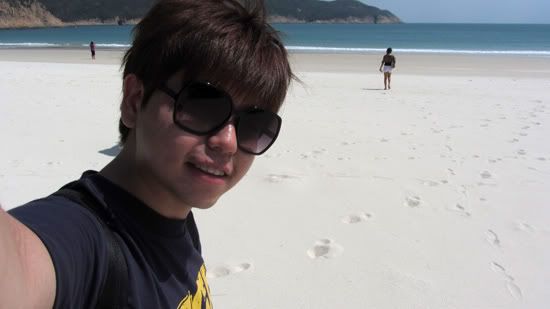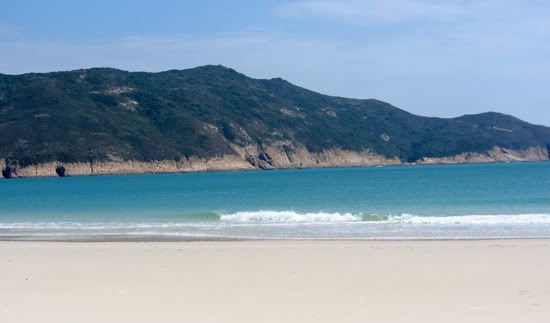 YEAH~ I LOVE HK!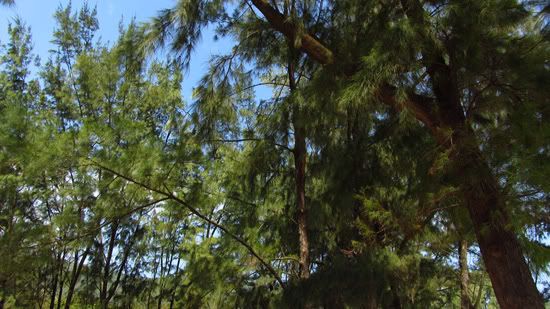 showing off my camera~ (it's actually christine's camera as im using mine to take ma~) but they look similar, just different color.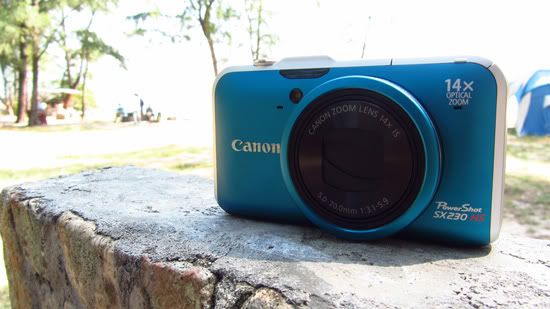 that's how we made our way down the hill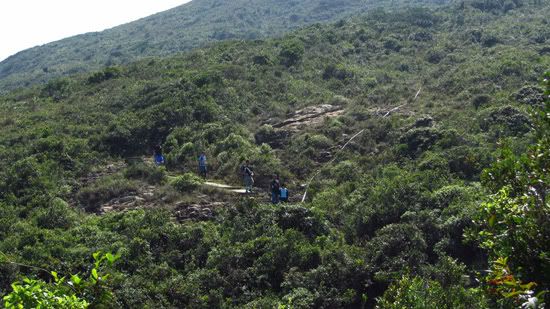 woo~ with the 14x OPTICAL ZOOM (not digital ah~) i can see clearly the faces of the people THAT FAR away from us!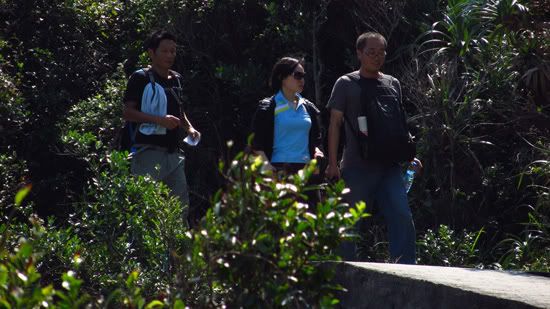 Initially i was doing great and climbing up fast…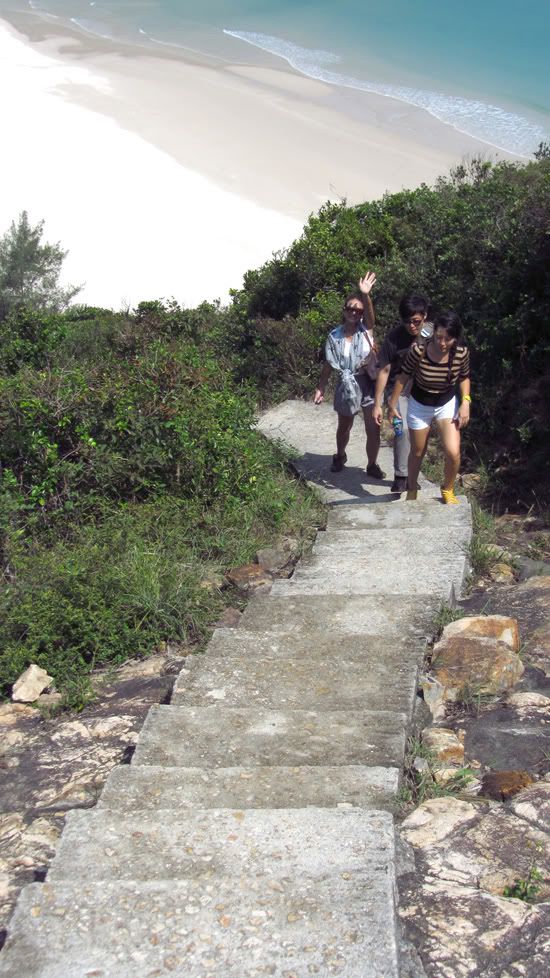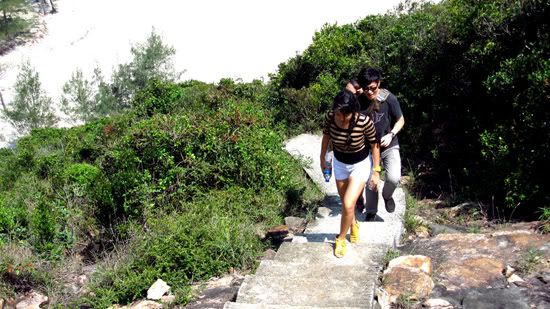 But after awhile later, i'm totally breathless and requested for a break before we continue.. Seriously hiking is no job~ PLEASE be fully prepared before you go for hiking. (training needed~~~)
SO! to reward myself (all of us) for completing our hiking journey, we're having lunch at this Italian restaurant! 😉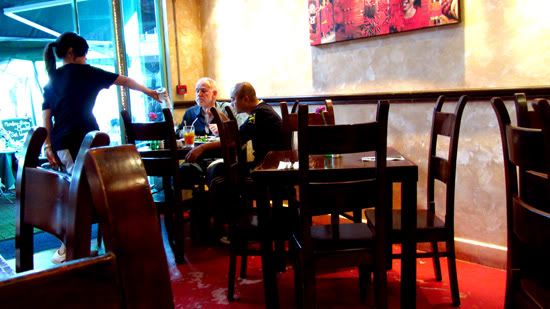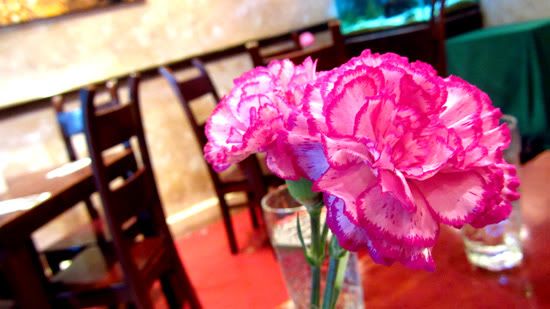 SUPER HOT! i need something cold to cool myself down…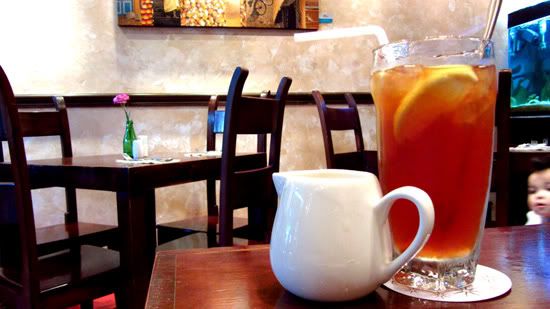 Pork chop!! and i loved the spinach and mashed potato! yumm yumm!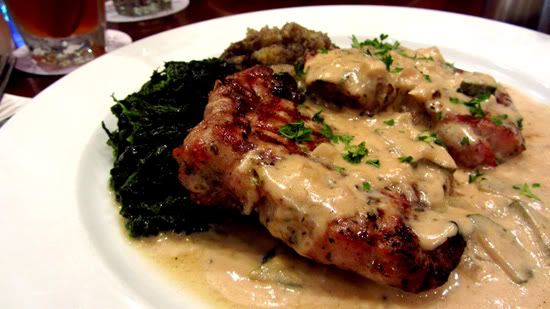 Grilled salmon for Christine…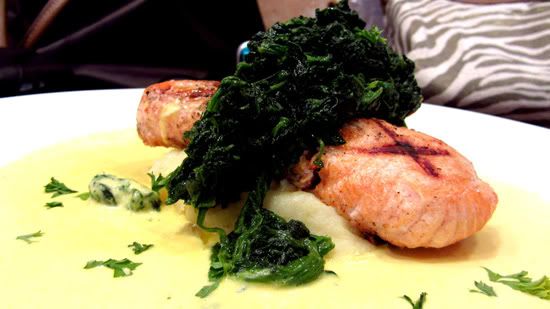 Joanne ordered this and i can't remember what's that…
Seafood risotto for michael! (our friendly tour guide)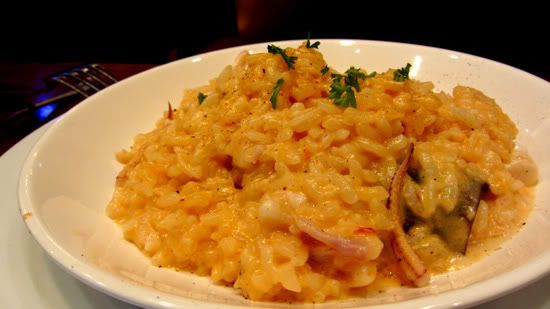 After late lunch, we went for shopping at Mong Kok area! wee! love shopping time~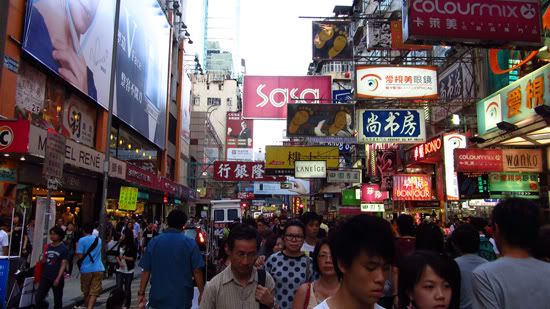 and we saw police car along the road…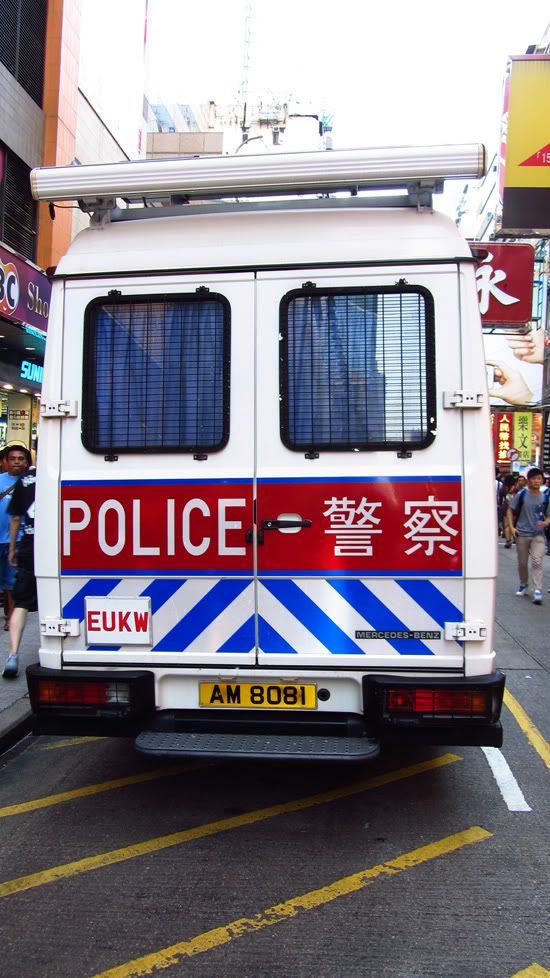 fire fighters and media too!! wondering wat's going on~~~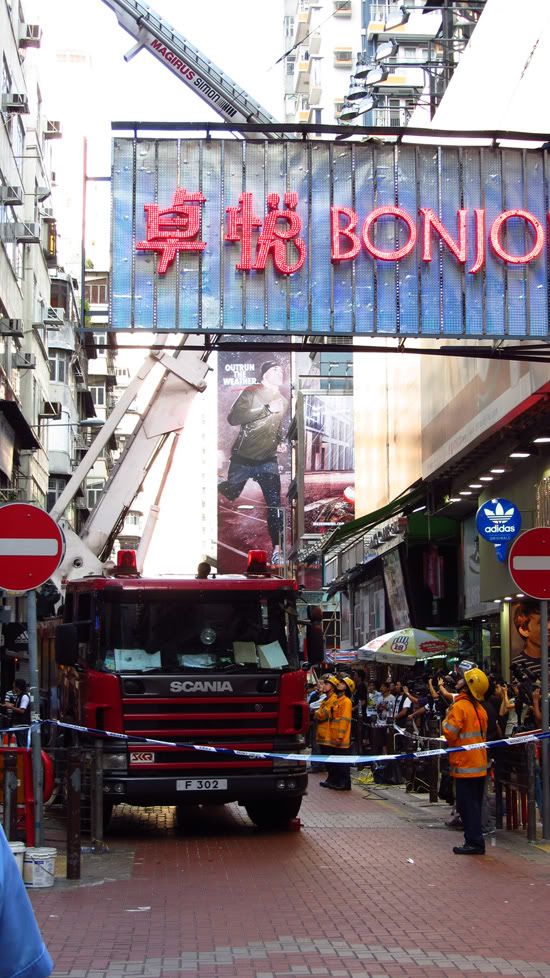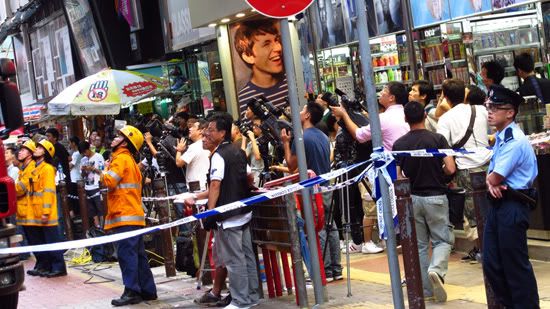 But didn't stay long to see what's going on. Wanna make GOOD use of our 2 hours of shopping time there before heading off for dinner 😉
There's so much things to shop over there and i bought quite a few clothings there. DO remember to visit the ESPIRIT outlet store there~ everything half the price we see in singapore! ;D
it was ard 6.30 to 7 and it's kinda dark over there already…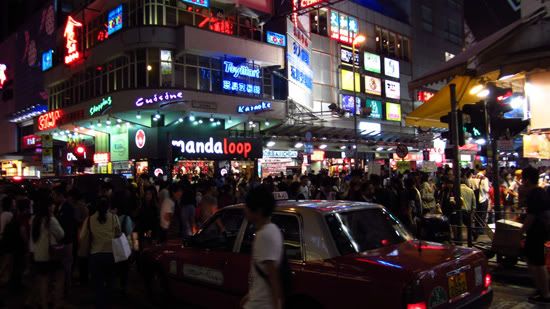 SO.. we headed back to Sai Kung Hoi Pong Square 西贡海傍广场 for our SEAFOOD feast at this michelin star restaurant.. before that, a pic with michael 😉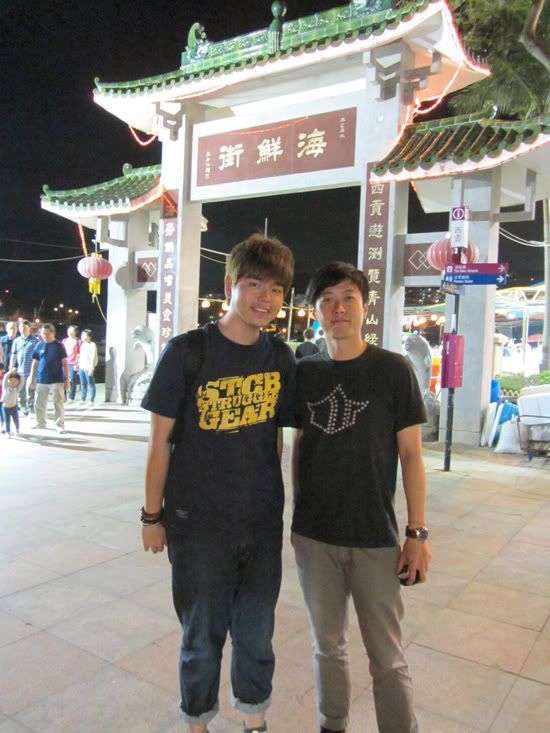 we get to pick our live seafood here.. BUT obviously we are not expert in that so we leave everything to our friendly guide, Michael! 😉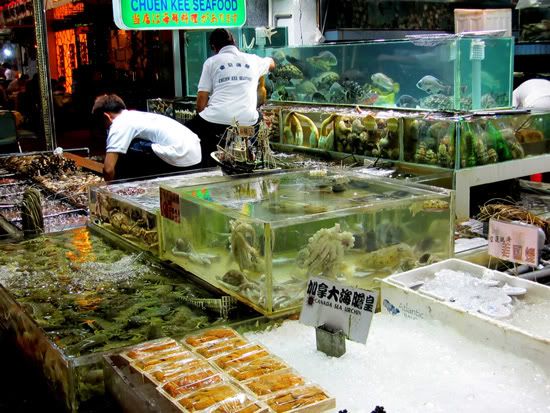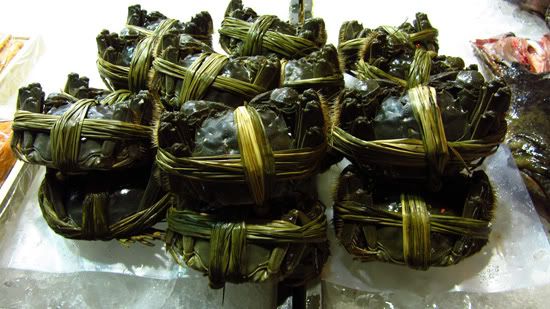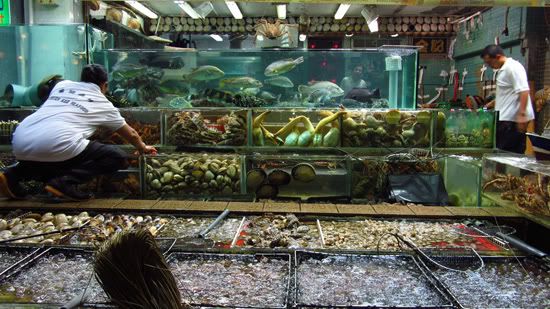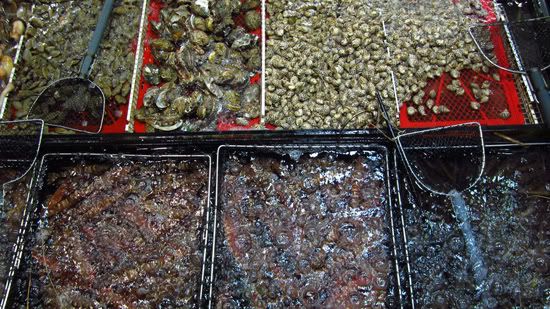 and this is the restaurant i'm referring to. SUPER crowded!!! 六福菜馆
very nice toufu~ crispy on the outside, soft on the inside. simply melts in the mouth!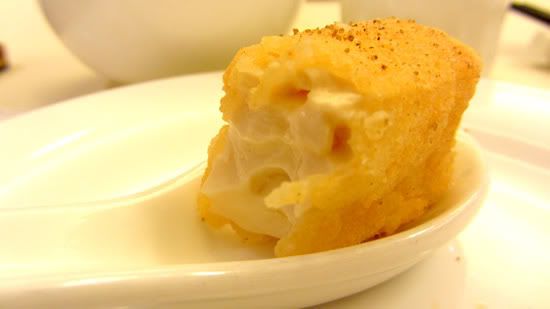 my first time eating a sea urchin.. It looks like OTAH to me…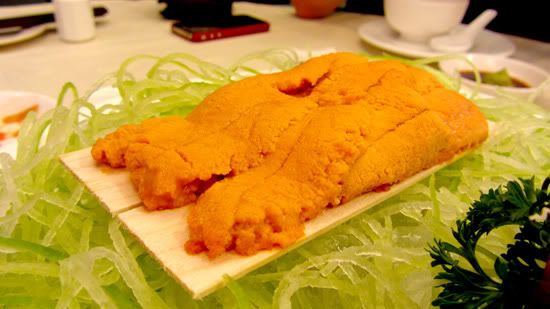 christine took a video of me having my virgin taste of the sea urchin. (ps: with the slow motion effect on the camera, we can create dramatic movie clips ;D)
[youtube http://youtu.be/MQRxs7iDiy0]
and nah~~ not my type of food though i know it's some expensive food over here…
Look at the prawns! fresh and sweet! i had quite a lot of it ;P
Nicely prepared steamed grouper 🙂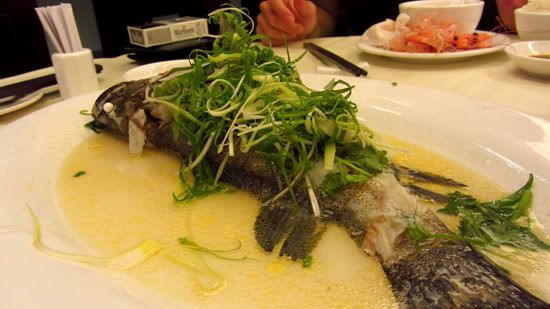 and it's my first time eating this as well. In chinese they call it 象鼻蚌 and english, Geoduck. We eat it the shabu shabu way and it's really chewy. Something like abalone.
My favourite Spicy La La ;D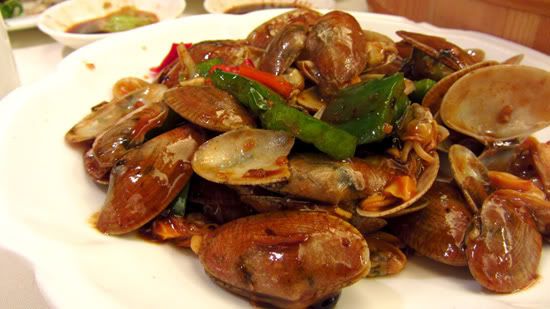 It was a really sumptous seafood feast! Though we are feeling extremely full, we managed to reserve some space for…. DESSERT!!!
How can we not have any dessert in HONG KONG right? so we visited the well known dessert store around our hotel area, 许留山 for their mango dessert 😉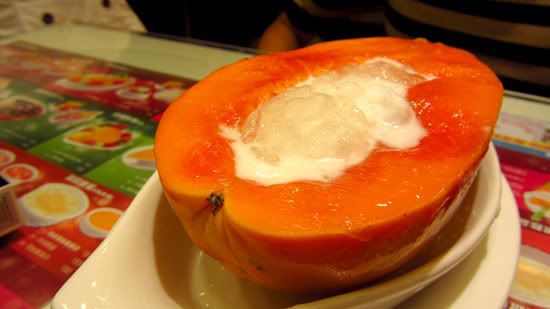 and that marks the end of our day 2 in hong kong.. 😉
OH WAIT! i got some SUPER funny clips we took with the slow motion function on the camera~ YOU GOTTA LOVE IT!! MUAHAHAHA~
[youtube http://youtu.be/TXb-0pJqoOA]
[youtube http://youtu.be/LBQ4-8j4y8o]
This entry is brought to you by Hong Kong Tourism Board, Canon & omy.sg
————————————————————————————————————————–
Loved reading my entries? Show your support for me by voting your favourite pictures taken by me over here and stand to WIN yourself a CANON CAMERA!
More details coming soon 😉