Immerse in the splendour of the season over lavish festive spreads and close-knit gatherings with loved ones, for there is no place like home for the holidays. This year, make takeaways and deliveries from Carlton City Hotel's Christmas Shoppe the perfect gift as we gear up for an abundance of feasts and festivities.
Making its debut this year, the Apple Cider and Maple Glazed Turkey proves to be a treat for all, with its juicy, succulent meat infused with robust, smoky flavours of the candied Maple glaze accompanied with a slight twang of tart aftertaste coming from its Apple Cider marinate. The delivery menu also sees a return of the signature Roast Cajun Turkey, a classic choice for a centrepiece on any festive spread. Both turkeys come with sides of Garlic Herb Marble Potatoes, Root Vegetables and Chicken Pâté, and feature four types of homemade sauces and marmalades complementing the flavours of the delectable roast in its own distinctive way. Take comfort in familiar favourites such as the Classic Giblet Gravy, Bread Sauce and Cranberry Marmalade, or explore innovative blends including the new Strawberry-Apricot Marmalade, Lychee-Lime Marmalade and Spicy 'Mala' Chicken Sauce.
Enthral guests effortlessly with the enticing sight of a dinner table full of plump, ambrosial roasts. Delight in the Glazed Boneless Gammon Ham, served with classic giblet gravy and cranberries, another quintessential staple of the season not be missed. Fans of the festival can also look forward to epicurean Yuletide highlights such as the Roast Cajun Chicken, served with a refreshing serving of spring cous cous salad and peppercorn sauce, the Roast NZ Beef Rump with Black Pepper Wine Sauce and the latest addition – the Baked Classic Beef Minced Pie, lathered generously with velvety potato mash.
There is no better way to sweeten the season's celebrations than a plethora of exquisite handcrafted desserts, that are not only indulgent on the palate, but also a feast for the eyes. Satiate your sweet tooth with a Classic Chocolate Log Cake, or opt for a refreshing alternative, the new Mango Tango Log Cake. Other festive goodies include the low sugar Black Forest Log Cake and Christmas Fruit Cake.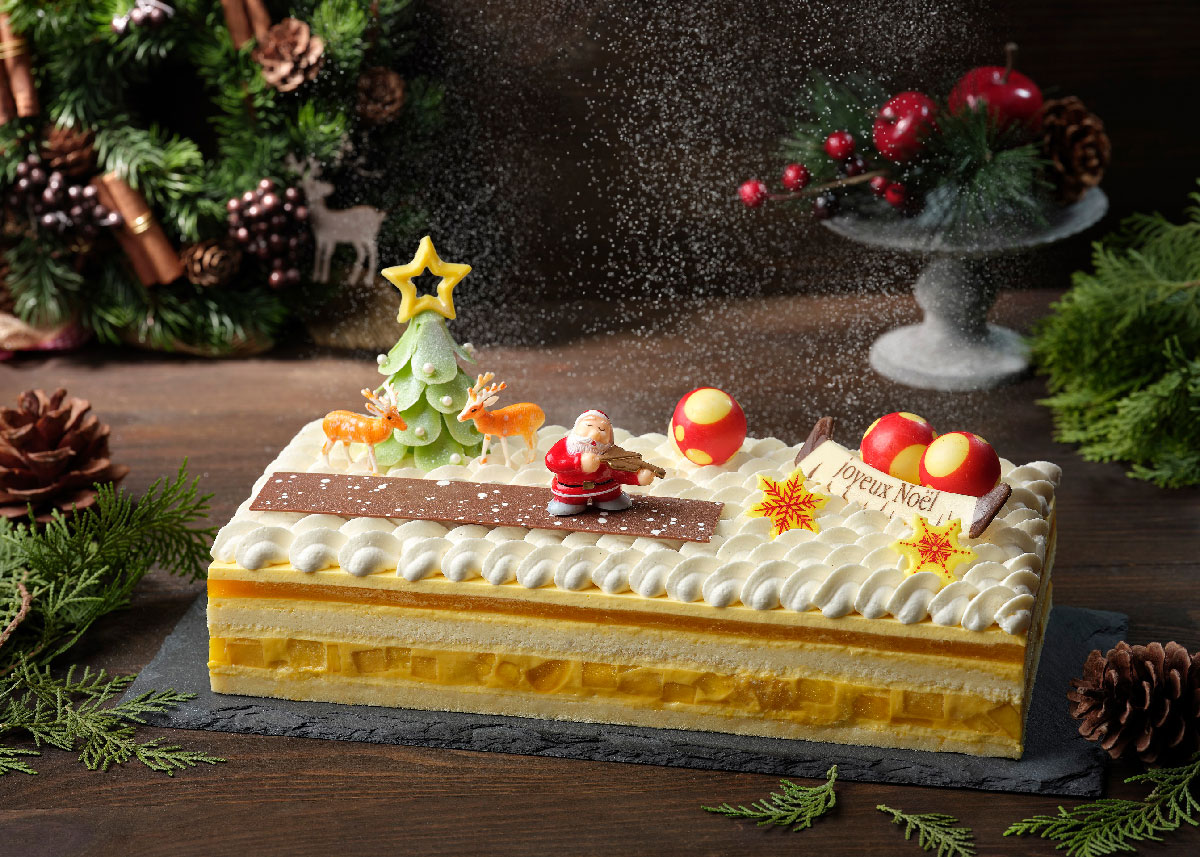 Carlton City Hotel Christmas Shoppe
1 to 25 December 2020
9.00 am to 9.00 pm
Tel: 6632 8922
Email: f&b@carltoncity.sg