Love Shopping? Love traveling? Love it when everything is FREE?! including your shopping expenses? Then you should totally take part in this year Hong Kong Super Shopper Competition! 😀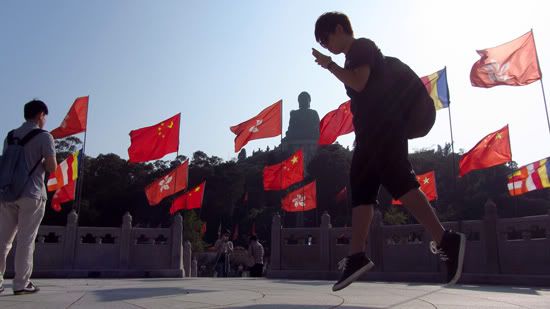 Still remember how much fun i had in hong kong when i was there during my company trip and for the Hong Kong through the lens with canon campaign~ aww~ missing those days~~~
How to take part??
Log on to HongKongSummer.com/sg, select 6 HK pictures contributed by Hong Kong Instayay and upload 2-4 pictures of yourself to create a showreel of your own, telling the world your travel style 😉
Once done, submit your completed showreel and gather as many votes as possible from your friends! The 6 finalists with the highest vote will engage in a Hong Kong Challenge event with Radio 100.3FM DJ on 28th July. The winning team (Showreel contestant and DJ) will then represent Singapore with a FREE TRIP to Hong Kong for the Hong Kong Super Shopper Challenge held on 29-31st August.
The submission date for the Hong Kong Summer Showreel Contest will end on 24th july and contestants stand to win Suisse Programme Cellular Travel Set from Sasa.com and voters could get Sasa.com cash e-coupons as well! 😀
GO GO GO!! Go take part now and you could be the lucky one going on a FREE SHOPPING TRIP in HONG KONG! 😀
Brought to you by : Hong Kong Tourism Board.