Let your loved ones know you're thinking of them with an assortment of sauces and traditional sambals (spicy chilli relish) to give their stay-home meals an umami-packed punch. Made in small batches with homemade techniques and the freshest of ingredients, these sauces are also used in Violet Oon Singapore's very own kitchen. Accessible to both new and seasoned chefs, these versatile condiments are formulated to be easy to use when cooking and dipping, providing any at-home dish with a distinctive Violet Oon Singapore finesse.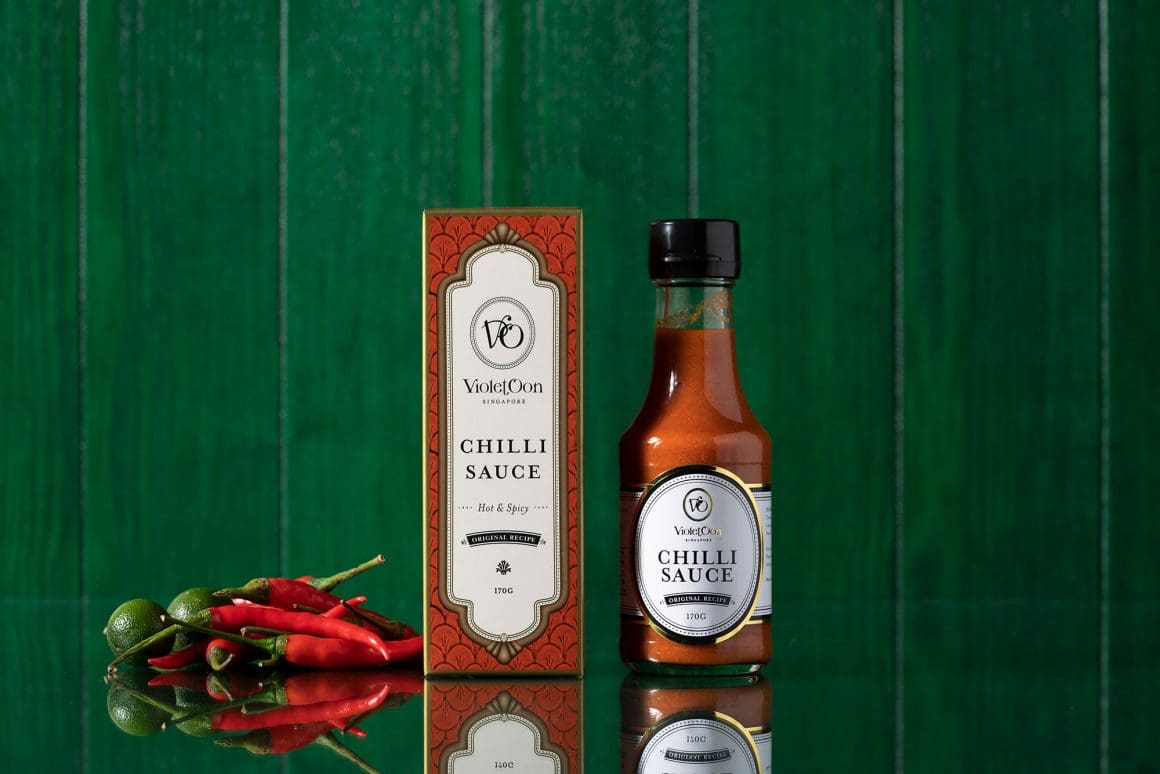 Lively and piquant, the VO Chilli Sauce is made with fresh red hot chilli peppers and freshly squeezed lime juice for a balanced bouquet of heat and tanginess. Like pepper is to salt, the Violet Oon Singapore Premium Soya Sauce is the perfect pairing to the VO Chili Sauce. Naturally brewed with non-GMO soybeans of the highest quality, the Premium Soya Sauce is free from MSG, preservatives, additional colouring or flavouring. Enjoy the pair over simple stir-frys or share it over hearty virtual conversations and some grilled meat. Both also make great dipping sauces, together or on their own.
Goreng Chilli is a fiery, fragrant chilli relish made with roughly chopped fresh chillis and spicy garlic in chilli oil. Tantalising and textural, it is the perfect condiment to pair with rice or noodle dishes; and especially fried chicken and seafood.
For those who fancy a spirited kick to every dish, Sambal Bajak is an arrestingly spicy, chunky chilli relish flavoured with belacan, a fermented shrimp paste packed with flavour. The heat and aroma of this sambal makes it a great accompaniment to fried tofu and tempeh or fresh vegetable sticks over some drinks for a relaxing night.
Each Care Package is priced at $79, and comes with a personalised gift card of up to 75 words. Complimentary delivery is available with two delivery slots every week on Wednesday and Sunday. Kindly place orders at least 1 day in advance.
To place an order, please email eat@violetoon.com or call +65 9834 9935 (from 10am). Payment may be made via credit card or PayNow to +65 9834 9935. All deliveries are contact-free by default to minimise physical contact.