Scott Dunn has noted that 65% of enquiries received in Oct were for festive year-end escapes and snow capped adventures, but for those planning ahead for their Great Escape next year, here are some of Scott Dunn's recommendations.
From an epic heli-skiing adventure in Canada to journeying back in time in Egypt, these are some of the best places to escape to next Spring.
Egypt (Category 3 Destination)
Egypt has always captured the imagination. It offers a winning combination of culture, history, Mediterranean beauty and stark desert scenery. It's the perfect destination for couples on the hunt for a luxury adventure, or newlyweds who want an interesting and relaxing honeymoon. Egypt welcomes families with exciting, child-friendly excursions and a plethora of fantastic hotels. If a trip to Egypt has always been on your bucket list, the travel specialists at Scott Dunn recommend visiting this remarkable travel destination in Spring when temperatures are cooler and sightseeing in the exposed desert landscape is more comfortable.
Scott Dunn recommends

Visit the lesser-known Dahshur Pyramids which provide the opportunity to appreciate the beauty of Egypt with less crowd than usual. Dahshour is home to the 'Bent' Pyramid, the Black Pyramid and the Red Pyramid which are among the oldest, largest and best-preserved pyramids in Egypt. Alternatively, we are also able to organise a private sunrise tour of the iconic Giza Pyramids with Dr. Zahi Hawass, an Egyptologist and former Minister of State for Antiquities Affairs, as your guide. Or explore the crags and dunes of the Sinai Desert on a quad bike, either during the sunrise or the sunset to witness the surreal desert colours unravelling before your eyes. 
Croatia (Category 2 Destination)
There's no shortage of exciting places to visit in Croatia. From fortress-walled towns with bustling café scenes, to tranquil islands with family-run konobas, there is something for every taste. A Croatia holiday is also great for hiking through forests, mountains and waterfalls. The historic towns of Dubrovnik and Zagreb offer great architecture and art galleries. Visiting in April and May means you'll be able to capitalise on the cooler temps and lesser crowds as you partake in activities like hiking in the hinterlands, truffle hunting in Istria, and wine tasting throughout the country.
Scott Dunn recommends

Are you a seafood lover? The picturesque region of Ston is home to delicious Ston oysters, an authentic Croatian delicacy. Set out by private boat to a tiny island and oyster farm for an exclusive oyster tasting picnic and witness them being harvested straight from the sea. Then you'll proceed on to have a picnic on a private island where you'll enjoy the freshest oysters, mussels accompanied by some excellent locally produced wine and olive oil. For the more adventurous, spend time with your friends and family aboard a gulet, a traditional wooden boat, where you can explore the very best of the 1000+ islands in luxury and style.
Maldives (Category 3 Destination)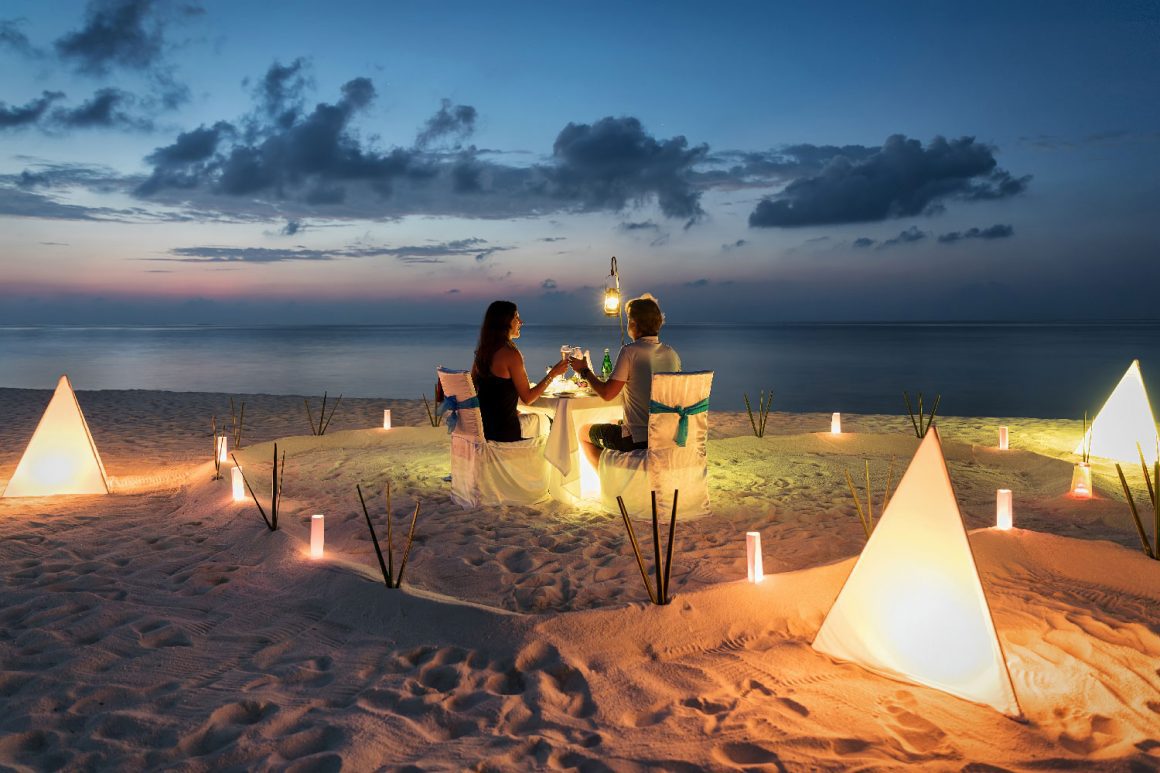 The Maldives is the ultimate desert island paradise, with shallow turquoise waters to die for, endless sandy beaches and wonderfully luxurious accommodation; perfect for a relaxing beach holiday. As well as superb diving and snorkelling, you can also explore the local islands' rich cultural heritage and rich wildlife. Whales migrate around the Maldives from North to South so you may be able to catch a glimpse of these majestic creatures in the early part of the year at selected locations. The weather is dry and balmy, with little to no rain and clear skies, in the early part of the year but without the peak festive pricing over Christmas and New Year.
Scott Dunn recommends

With an abundance of house reefs, stunning marine life and amazingly varied dive spots the Maldives is really great for those who are up for an adventure into the underwater world. Each resort also has an array of activities on offer for kids and adults, whether it's getting your hands dirty in a chocolate cooking class or enjoying a movie on the beach under the glittering stars. No Maldivian holiday would be complete without a bit of self-love in the spa with therapists who can ebb your worries away. Marine lovers will delight in the unique experience to head out on a traditional dhoni (Maldivian boat) and spot playful dolphins who regularly appear in their dozens or even whales. 
Israel (Category 3 Destination)
From the hip, laid back metropolis of Tel Aviv with its lively café culture and a plethora of trendy beach clubs dotted along the dazzling coastline; the hallowed city of Jerusalem, home to Jesus Christ's original resting place; to the mineral-rich waters of the Dead Sea and the nearby Qumran where the Dead Sea Scrolls were hidden for thousands of years, when it comes to deciding what to do in Israel there is a lot to choose from. With a Mediterranean coastline and being north of the equator, Israel's seasons are in line with Europe. This means that one of the best times to visit is in spring (March to May) when the daytime temperatures aren't too extreme, as they are in the summer (June to August). April is probably the best time to visit Israel when temperatures are warm and wildflowers are in bloom.
Scott Dunn recommends

Pair your journey into the Holy Land with the often-overlooked, spectacular landscapes of surreal Negev Desert. Gather around a bonfire, listening to tales of mythological heroes as you gaze up at a blanket of stars with a telescope or venture out to the UNESCO site of Beit Guvrin National Park and feel the awe as you step inside Sidonian burial caves, Bell Caves and Roman Amphitheatre. This tour is only recommended for the adventurous as you may need to crawl through caves.
Canada (VTL Destination)
If you've missed out on the skiing availability at the end of this year, squeeze in a ski trip to Canada before the season ends in April! March is traditionally one of the snowiest months of the ski season in Canada and there's more daylight which means more ski time. Home to the vast National Parks, the bluest lakes, the rugged mountains, and the grizzly polar bears, a holiday to Canada is the ideal setting for an epic trip. With Scott Dunn's specialists curating a tailor-made itinerary for you, soak up Canada's adventures in the wilderness and hit the slopes for the ultimate heli-skiing experience to enjoy endless 'pinch-me' moments this Spring.
Scott Dunn recommends

Experience some of Canada's most jaw-dropping scenery on an epic ride via helicopter through the remote wilds of the Soo and Rutherford valleys before reaching Ipsoot Icefield or seek out coyotes, deer, elk and moose as you traverse through Jasper National Park to learn of the steps taken to ensure their safety and survival in the park, and gain insight into the region's rich ecology, history and geology. As it gets dark, snowshoe through the forest at twilight, before warming up around the campfire and tucking into a true Canadian cookout - a great way to experience the wilderness by moonlight. 
Why Scott Dunn?
Voted Condé Nast Traveler's Top Travel Specialists in the World for the 9th consecutive year in 2021, plan your long-awaited overseas trip with the Scott Dunn team who will help you to seamlessly navigate this new world of travel while peppering your trip with private transfers, the best guides and bespoke experiences all while handling the details and arrangements with your safety as their number one priority. All that's left for you to do is sit back, relax and look forward to your fuss-free holiday.

https://www.scottdunn.com/sg