Gardens by the Bay welcomes its 20-millionth visitor yesterday in the Flower Dome. Miss Gowri d/o Subramanian, 25 years old, which visited the Gardens for her pre-wedding shoot turned out to be the 20-millioth visitor of the Gardens since it opened three years ago.
In celebration of this milestone, Miss Gowri was invited back to Gardens by the Bay on 22 Nov to launch the new "Christmas Toyland" floral display in the Flower Dome with Guest of Honour, Minister for National Development Mr Lawrence Wong.
Together, they dropped two balls into a labyrinth, which triggered the light-up of an 11-metre-tall Christmas Pyramid in the centre of the floral display with two ballerinas dancing at the base of the pyramid. It's the very first time that performances are held in the flower field this festive season.
Miss Gowri said, "It's actually my first visit to Gardens by the Bay, so it was a lovely surprise that I turned out to be the 20-millionth visitor. It's definitely unexpected, but it made my pre-wedding photo shoot an even more memorable experience."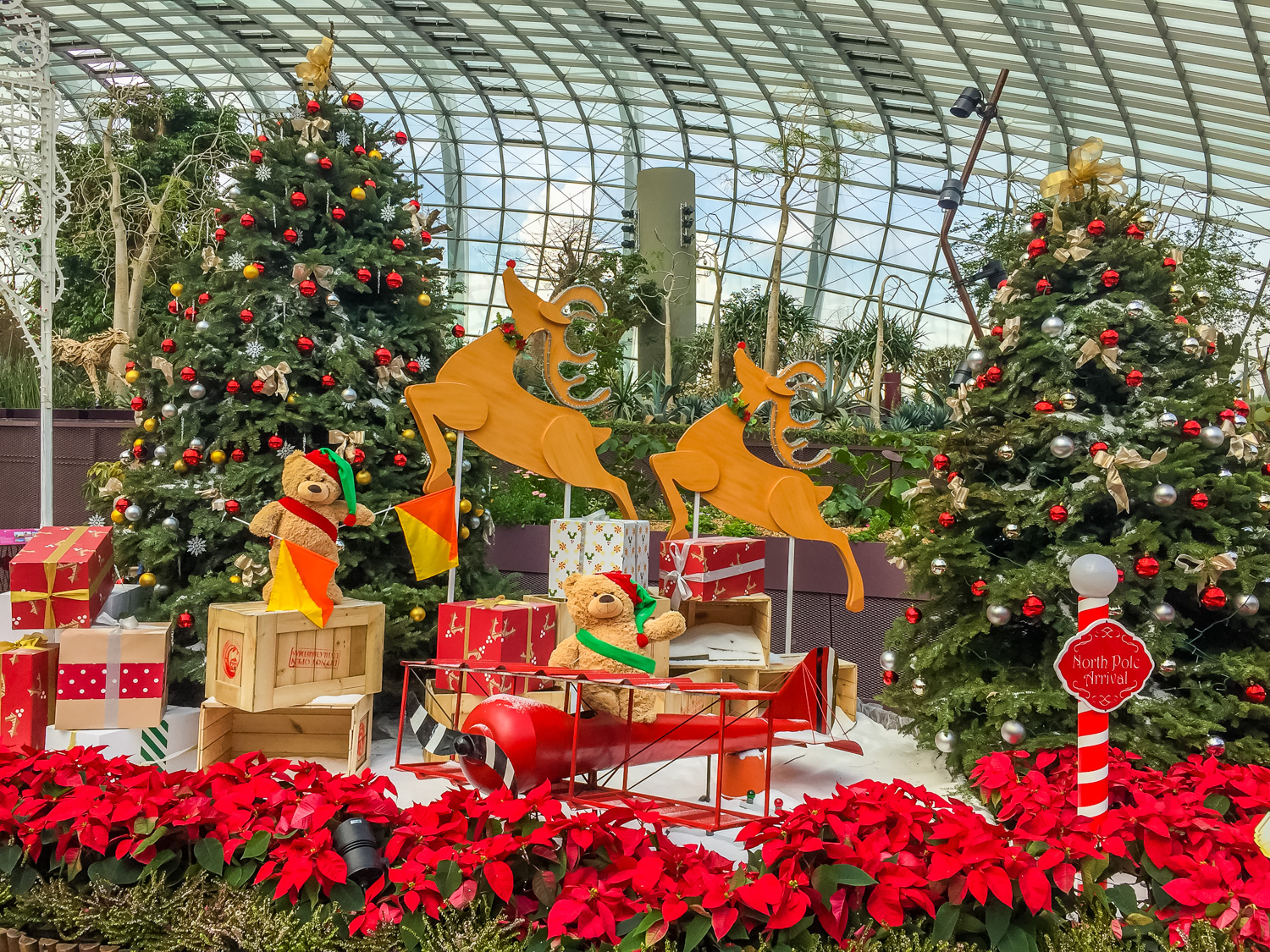 "Christmas Toyland" is the latest of the ever-changing floral displays in the Flower Dome – one aspect of the Gardens that is perennially popular with visitors. Coupled with a slew of creative programming happening throughout the year, Gardens by the Bay breaks the mould of traditional gardens by positioning itself as a horticultural-themed attraction.
For more information about Christmas Toyland Floral Display at Gardens by the Bay, visit www.gardensbythebay.com.sg/christmas