Singapore – We were seated inside in the heart of bustling Chinatown, Kakurega (The Lair) 隠れ家, surrounded by a wooden interior. The walls are painted a safe pale shade of grey; with bright Japanese inspired paintings on the walls acting as an accent colour. The dark interiors with soft lighting put one in a relaxing mood and remind me of a private hideout for whispering secrets.
Being a Sake bar, finger food is a must so we started with the Zensai (Starter).
Eihire (Sun-Dried Stingray Fin) – $7.80 and the Kawahagi (Dried Leather Jacket) – $6.80 were the perfect little salty bites that would be perfect for sips of alcohol in between. Stingray fin were normal things that we threw away after eating at BBQ places but who knew that the Japanese turned it into a great finger snack.
For something with more substance go for the Shime Saba Aburi (Flame-Seared Cured Mackerel) – $10.80. The fish was fresh and meaty with a good amount of salt.
You can't go very wrong with Age-Mono (Deep-Fried Item) but you should be careful while having the Kawaebi Karaage (Deep-Fried Kawa Shrimp) – $7.80. The crispy little morsels of salty shrimp were a little spiky and you might risk piecing your mouth.
The Niwatori Karaage (Deep-Fried Chicken with Sesame Dressing) – $6.80 was a standard textbook Japanese fried chicken with elements of ginger and a side dip of sesame sauce.
If you preferred grilled items then the options from the Sumi-Yaki (Chargoal Grill) would be right up your alley. The Gyu Tataki (230g Meltique Beef with Garlic Chips) – $18.80 is a great choice for beef lovers with the tender texture and juicy cuts. Would have liked to see more of the chispy garlie chips.
Hotate Mentai (Scallop with Mentai Sauce) – $6.80 need a little more cleaning as we detected bits of sand. Other than that, the scallop was tender and rich with creamy mentai sauce.
The stars of the night went to the Kushi-Yaki (Skewer). The clear winners were the smokey Apsara Bacon (Asparagus wrapped in Bacon) – $3.80. The salty and umami bacon fat imparted a layer of flavour to the tender and crunchy asparagus.
Chashu Ringo Sauce (Pork Belly with Apple Sauce) – $6.80 needed a bit more work. We felt that the weak apple sauce did not really help cut the fat from the pork belly and the chashu flavour did not really pop.
We loved the Tori Momo (Chicken Thigh) – $3.80, the tender thigh was grilled to perfection and had just the right amount of seasoning. Buta Enoki (Enoki Mushroom wrapped in Pork) – $3.80 faired equally well with the perfect chargrilled surface and umami-packed glaze on the surface. The mushrooms were tender and had a nice chewy texture.
Another interesting thing on the menu to try is definitely the Mozzarella Chizu Maki (Creamy Mozzarella wrapped in Beef Short Plate) – $6.80. The chewy texture of the mozzarella was enveloped with this delicious umami sauce of the beef. The beef short plate was tender with a slight bite, overall very satisfying.
If drinking is your game, then sake is the theme here, offering premium sake such as Junmai Daiginjo – The highest grade of rice sake produced using labor-intensive methodologies and adhering to stringent quality control, it is produced in only small quantities and the brew boasts delicate fragrance and flavours that are complex in style. The place also offers Daiginjo and Junmai Ginjo.
Kakurega Course Set & Seasonal Special Offerings 
Spoilt for options? Dive into Kakurega Course Sets priced at $68++ (Kaku-Classic) and $98++ (Rega- Premium) for the best of Kakurega's popular grilled items and Kushi-Yaki skewers.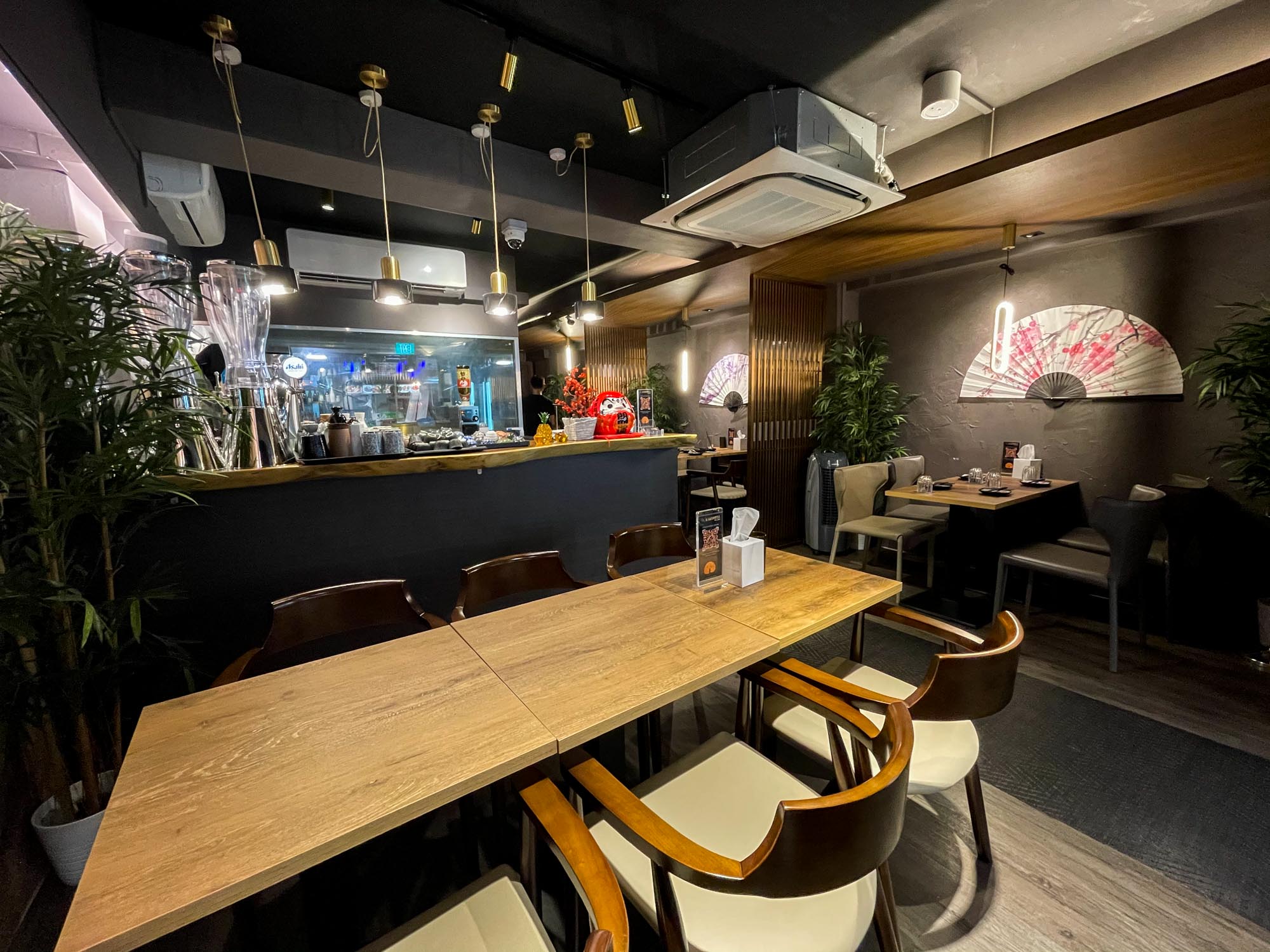 Promo details:

All-You-Can-Drink Liquid Buffet @ $59
2 Hours Free Flow of Selected Japanese Sake & Asahi Beer
Yamagata Issyou Koufuku Junmai
Yamagata Issyou Koufuku Junmai Ginjo
Hakkaisan Honjozo
Asahi Draft Beer
Available Monday to Saturday, 5pm -10.30pm
In Summary
Kakurega offers little plates designed to go perfectly for a night of long conversations and Sake with friends or business associates. The Yakitori is on point when paired with Sake and the lovely intimate space will leave you relaxed.
Kakurega (The Lair) 隠れ家
12 Smith Street, Singapore 058926
Opening Hours:
Mondays to Saturdays: 5pm to 10.30pm
Closed on Sundays
This was an invited tasting, though all opinions expressed are our own.