Singapore – Our previous outing at George Town Tze Char & Craft Beer was a pleasant one and they have a newly updated menu feating a few tantalizing Asian tapas that pairs well with their wide selection of drinks such as Chendol(- $12 per glass, $128 per bottle) and Rojak Gins($12 per glass, $122 per bottle). Let's take a look at what is new.
Starters
We started with the lovely Salted Egg Yolk Soft Shell Crab($18), the salted egg yolk had an even coating and the crab was crunchy without absorbing too much oil. The curry leaves brought an alluring aromatic.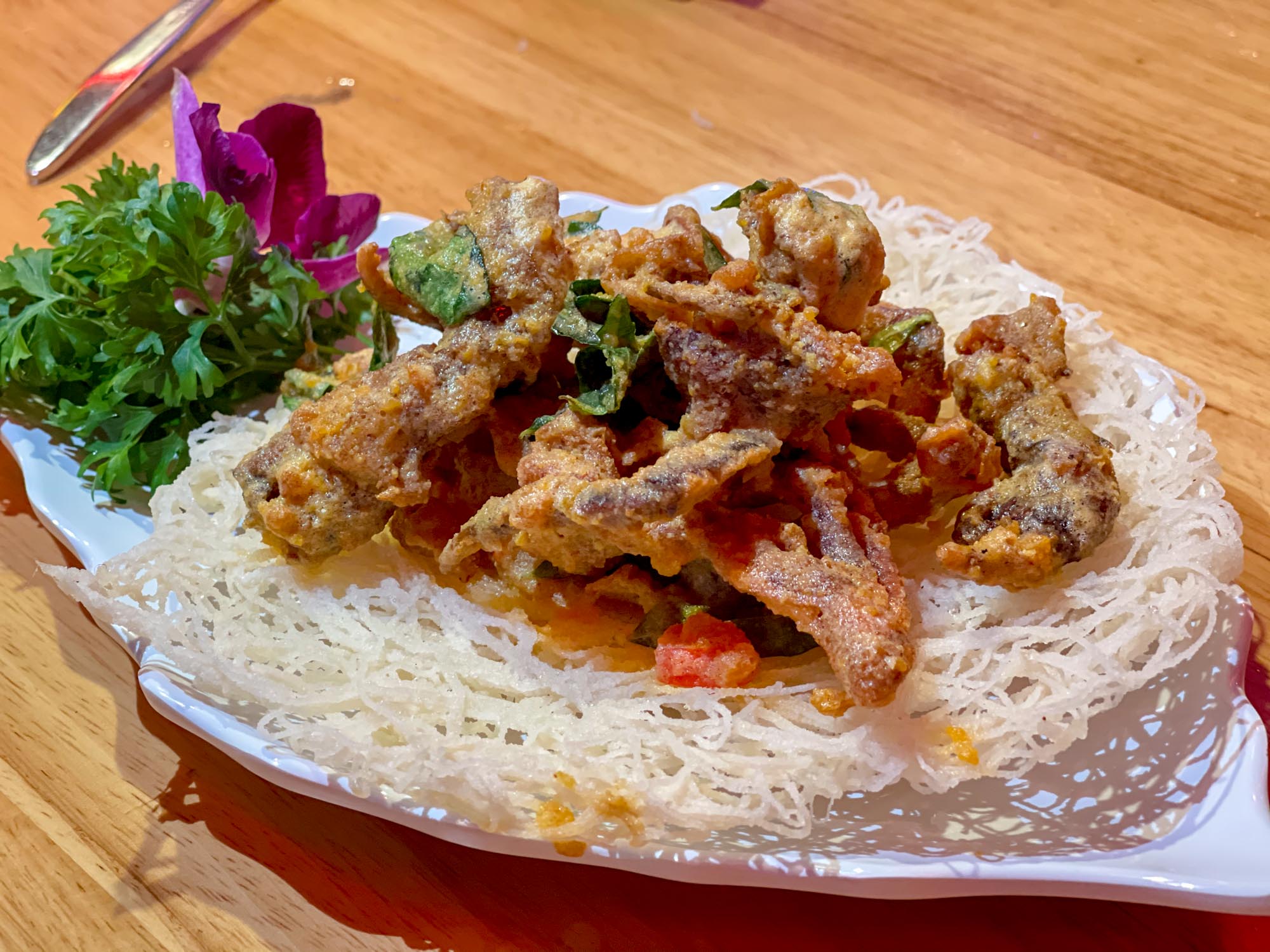 This is must order, the mixture of the spring onions and chilli when really well with the Salted Pepper Crispy Brinjal($12), the skill of the chef can again be seen from the crispy external shell that coated the brinjal without being overly oily.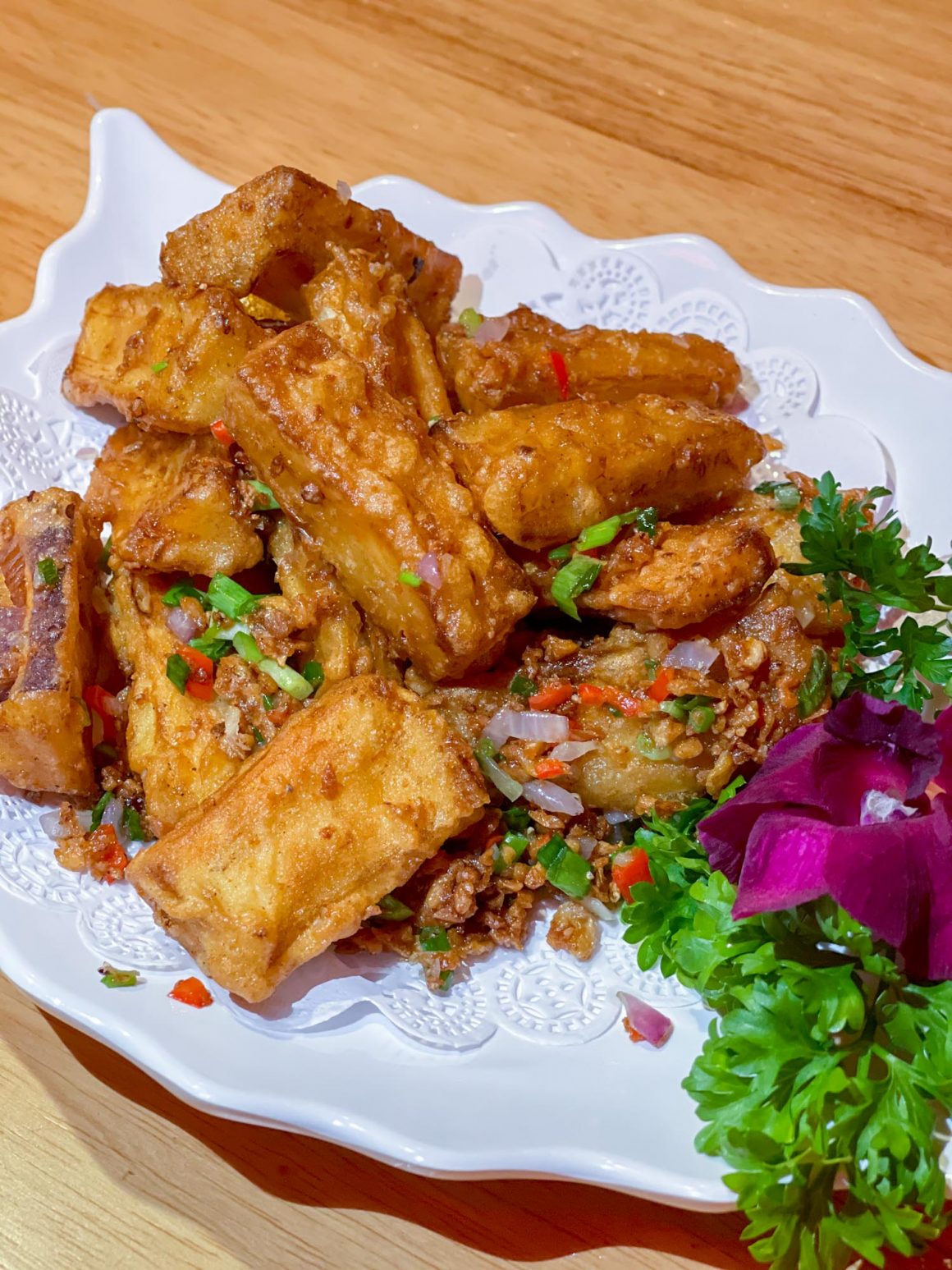 The Crispy Chef's Homemade Chestnut Beancurd ($12) is another great choice for sharing. The tender beancurd went really well with the crunchy texture of the chestnut and the golden enveloped exterior had a nice bite
Mains
The Butter Prawns ($20) had similar elements of curry leaves and a dash of chilli condiments but the interesting part was the minced meat that came with the smooth butter prawns.
Our favourite dish of the night went to the addictive Penang Crispy Tilapia Fish ($28), the Tilapia was fried to crispy perfection and coated with an addictive umami sauce. The portion of the fish was also quite big and a perfect portion for a small family to share.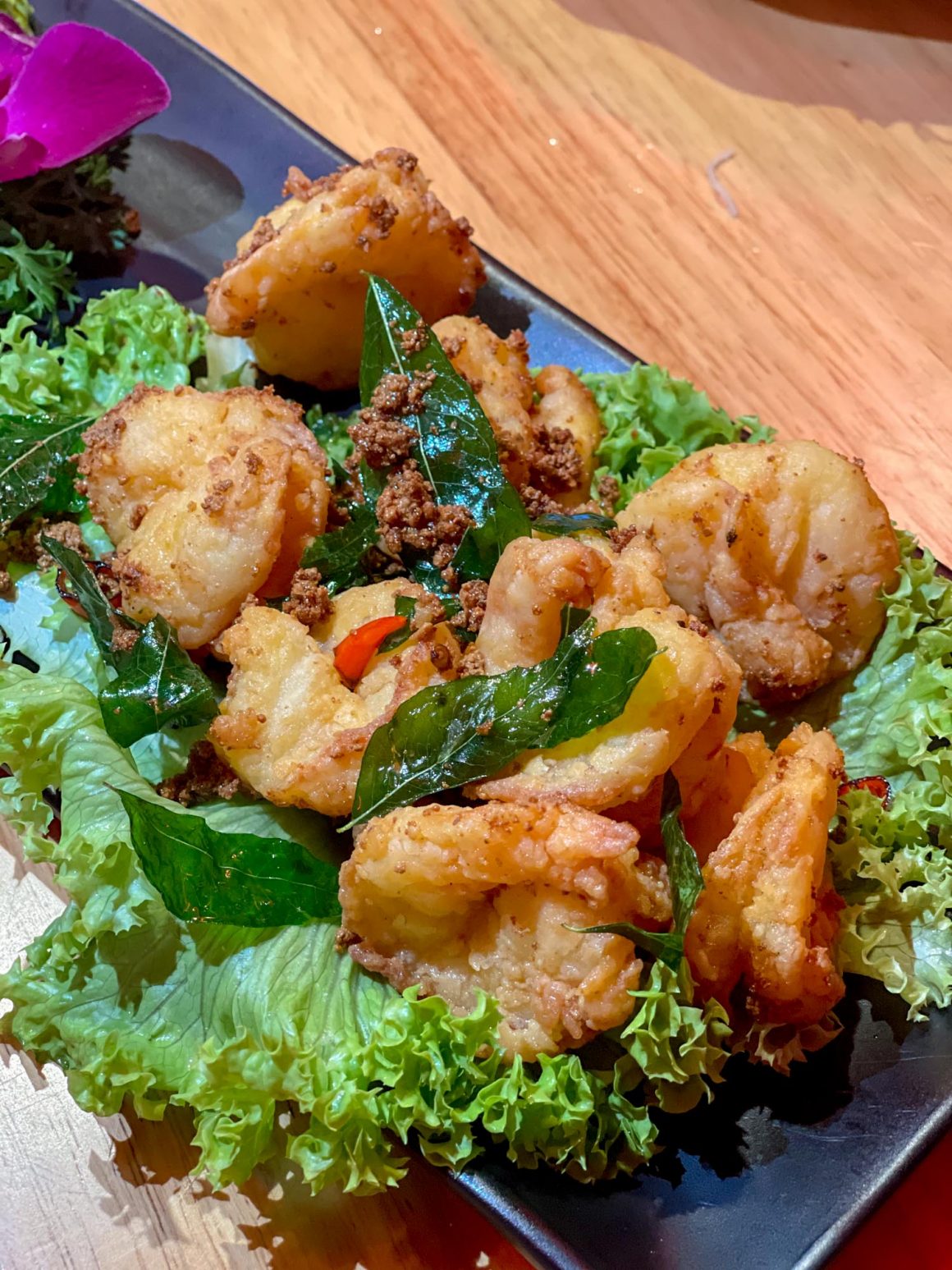 If you love the sourish Penang Laksa then the Penang Laksa Steamed Fish Head($28) is the choice to go for. Personally, I do not like the sourish and pungent Penang Laksa however the chef has achieved a good balance here keeping the fresh fish in a neutral state while the sourish elements open up the palates.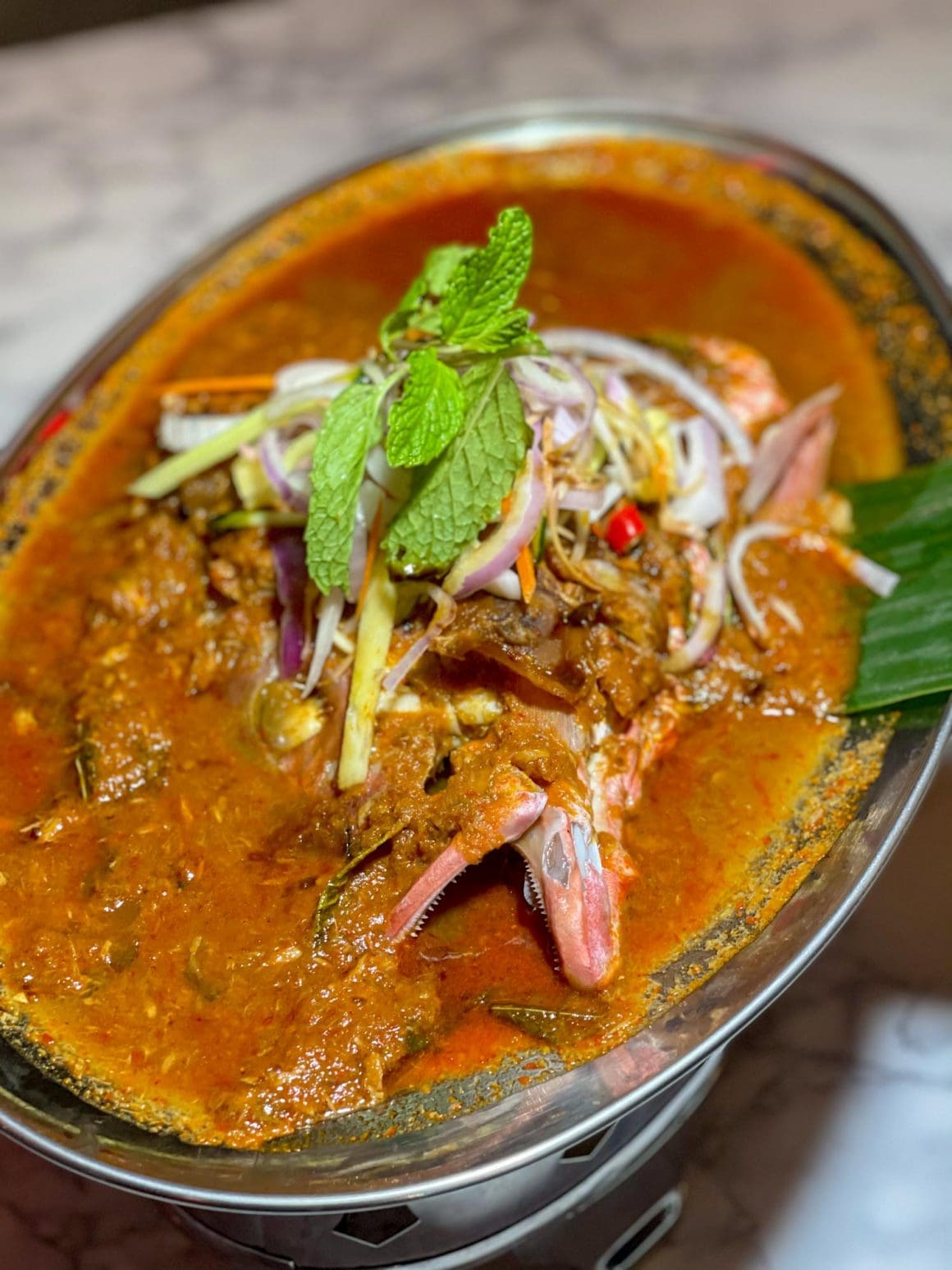 We did not particularly like the Claypot Mutton Stew with Beancurd and Radish($25). The radish and beancurd were cooked really well and tender however the overall flavour was not to our liking.
Promotional Item
Everyone's favour Crab(Promo price of $15 per crab (500 g)) is limited to 1 crab for every 2 diners. You get to choose 6 different cooking styles including Chilli Crab, Black Pepper Crab, Salted Egg Yolk Crab, Rendang Crab and more. This presents really good value as the usual Price: $40 for 500g. We liked how the spicy level of the sauce was toned down. This is going to be a seafood meal that will not break the bank.
Drinks
Everyone knows that drinking at a nightspot in Singapore is expensive and if you want a location with views then look no further than George town. Their prices are really competitive here are some of our top picks.
Red Wines
Santa Helena (Cabernet Sauvignon 2018- House Red, House Pour at Marina Bay Sands, Chile – $9 per glass/$35 per bottle)
Hentley Farm Villain and Vixen Shiraz 2018 (Top 100 Australian Wine 2018 by James Suckling Vivino Rating 4.1, Top 2% of all wines, used in Wolfgang Cut Restaurant – $88 per bottle).
White Wines
Santa Helena (Chardonnay 2016 – House White, Chile, House Pour @ Marina Bay Sands – $9 per glass/$35 per bottle )
Bortolin Angelo (Spumante Extra Dry, Prosecco Docg (Italy), Vivino Rating 4.2, Top 2% of all wines – $78 per bottle)
Matahiwi Estate (Sauvignon Blanc 2019 – New Zealand, Vivino Rating 4.0, Top 3% of all wines – $68 per bottle).
Beers
Craft Beer on Tap from Brewlander
Bottled Craft Beer from Japan and UK
81 Boat Quay, Singapore 049869
Daily 12pm to 11pm
Contact: 6535 6277
For bookings: Whatsapp 96823826
https://george-town-tze-char-and-craft-beer-boat-quay.business.site
This was an invited tasting, though all opinions expressed are our own.