Singapore – Located at level 5 of Nee Ann City is the newly minted Empire Hotpot, with the modern deco the spacious layout will leave you worrying less about social distancing. The large seating capacity would also mean that it might be a good place for larger groups to gather without feeling overly cramped together.
We decided to try the Opening Special Set Menu promotion for two (Available for lunch and dinner, Valid till 30 September 2021) Summer Menu for Two $68++ (U.P. $88++) Royal Family Set for Five $208++ (U.P. $248++)
The set consists of one soup base, if you want a dual pot a top of 10 dollars is charged. There is no quad-pot option and no you can't do the *plain water hack*.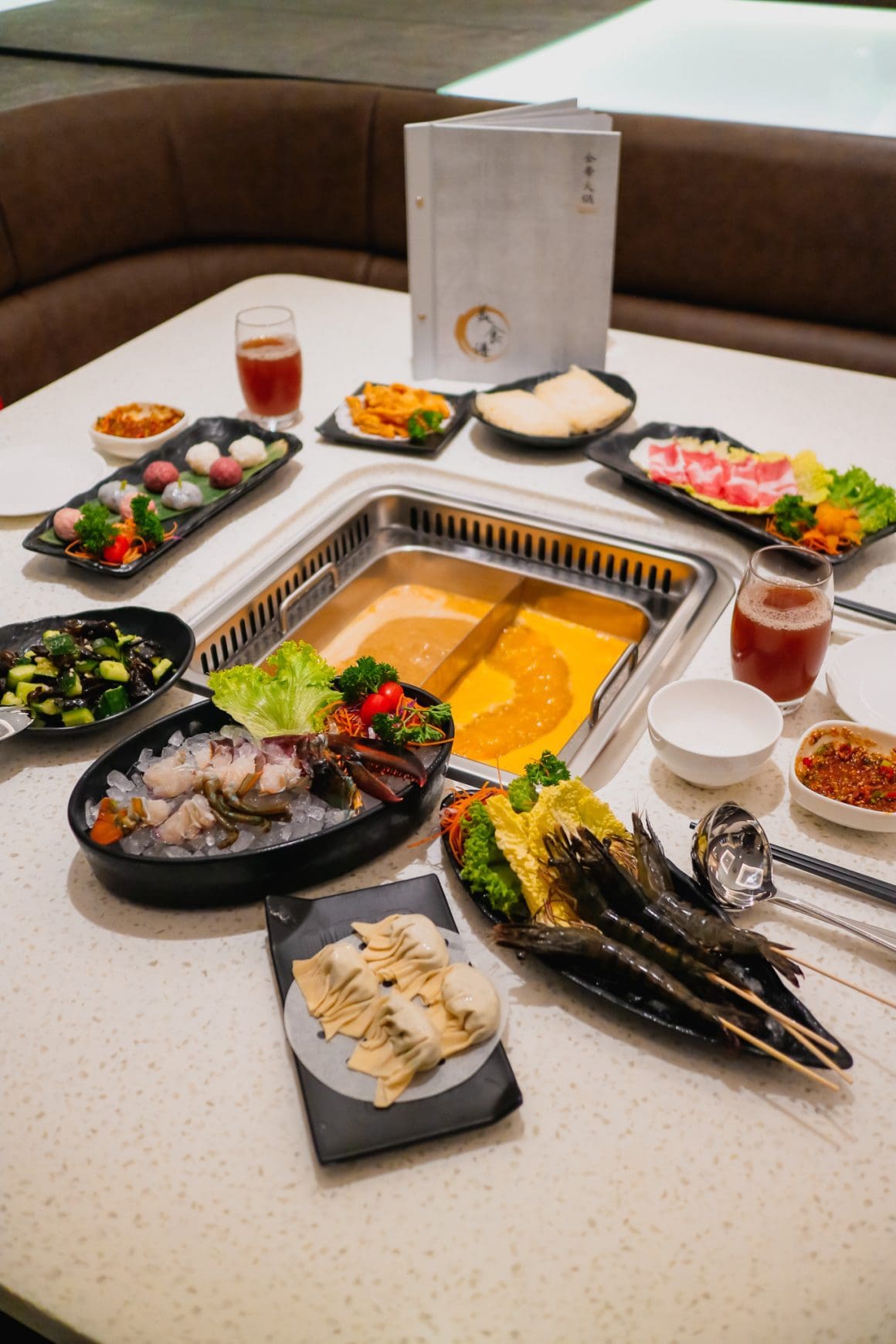 The appetizer is quite huge for a plate of cucumber with smashed garlic for something more meaty try the deep-fried chicken soft bone with salt and pepper. The crunchy texture of the soft bone was quite nice and we enjoyed it.
The house mixed sauce was something really fragrant and give a deeper dimension to the meats and seafood. Definitely ask for seconds!
The soups are all made in-house and feature eight types of soups, such as the Signature Empire Lobster Broth and American Ginseng & Angelica Root Fish Head Soup, after much deliberation, we went with the Satay and Signature Empire Lobster Broth. The Satay was a little underwhelming and the after taste from the oil does not make it a good option for drinking. The Lobster Broth on the other hand benefited from the sweet pumpkin and onions with a slight hit of seafood. Did i mention that it comes with half a lobster as well?
You get to choose a half portion of Shirobuta Pork Belly or USA sliced beef, which were thinly sliced and really very tender, provided you do not overcook it. We would recommend the Inaniwa Udon over the Rice as it was really QQ and went well with the sauce as a dry noodle or with the soup.
The handmade balls and dumplings were all bouncy and really tasting. An option of the sour plum drink or Chinese herbal tea is also included in the set. The Sour Plum was really smoky and reminded me of some premium teas at bubble tea shops. It was a tad sweet but a little ice makes it more palatable.
End the meal with either the chilled Osmanthus jelly cake or the mango sago with pomelo. For something faster during lunch, you can opt for dim sum and noodle/rice dishes. You will be happy to know that diners may also order for delivery and pickup via Oddle Eats too!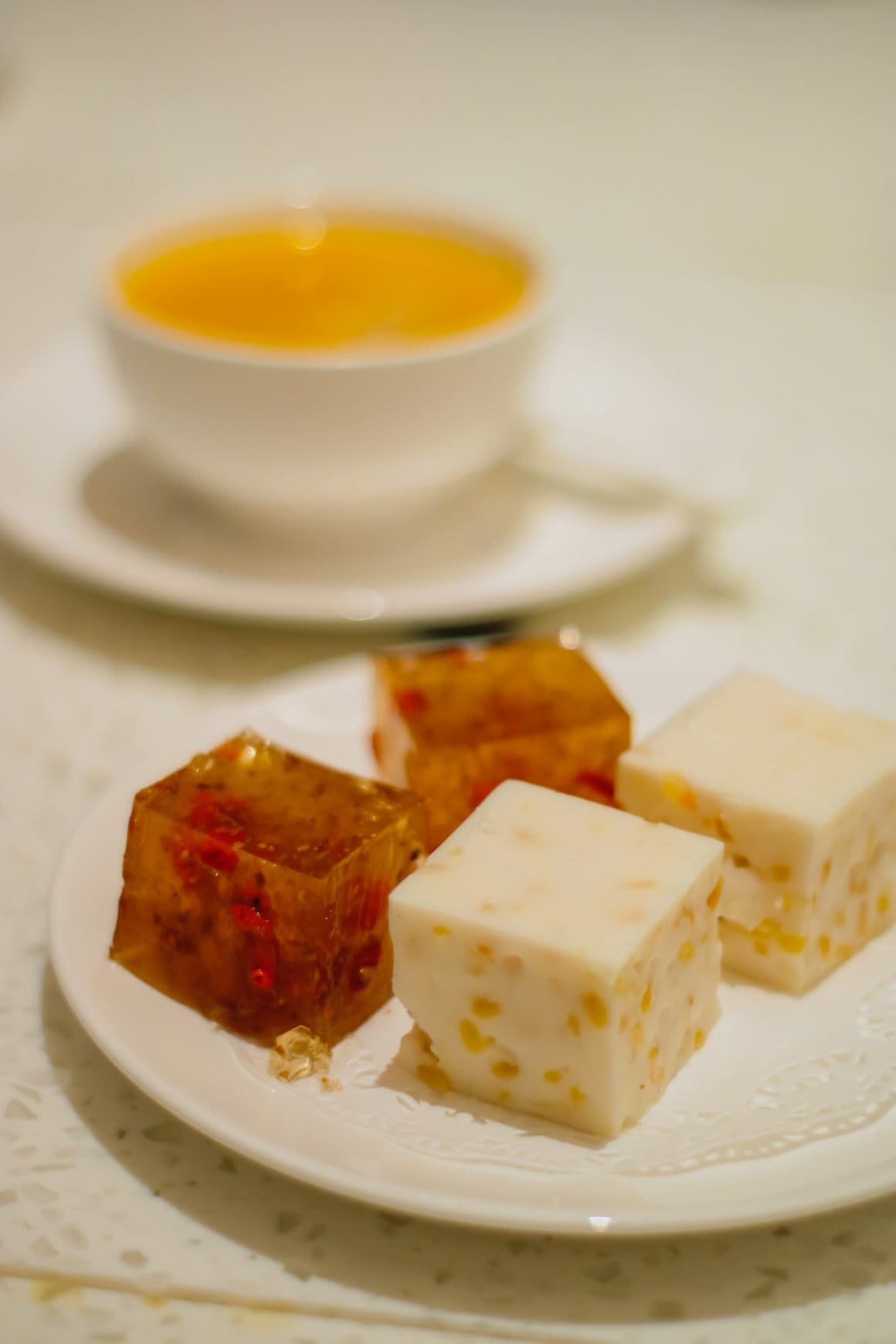 Service
At a higher end hotpot location, service needs to be tip-top and we felt that all the staff at Empire were rather friendly and constantly checked on how we were. Perhaps it was still at a soft launch stage and the staff needed to take it a step further. For example to let the customers know how long to cook specific food items for. Anticipating the customer's needs such as refilling the sauces when it was low and changing a dirty plate a little more often.
In summary
We felt that the meats and ingredients were really fresh, the soups are on the lighter side so if you prefer to enjoy the natural flavours this would be a winner. Personally we would have preferred a thicker broth that is deeper in flavour. I would not mind paying more for quality meats but the portions are honestly not value for money.
The full menu can be found here
Empire Hotpot
391 Orchard Road, #05-13/14 Ngee Ann City, Singapore 238872
Tel: +65 6908 0606
Email: info@empirehotpot.com
This was an invited tasting, though all opinions expressed are our own.