SINGAPORE – Singapore has many steak houses but did you know that the world's 13th best steakhouse in the world sat right at Mohamed Sultan Road? If you can't already tell, I'm enamoured by the idea even before my visit.
The interior of Bistecca offers a rustic, dark and romantic feel with its brick walls and interesting paintings and fixtures. The layout is a long shophouse format with a level 2 private space that is most suitable for small events.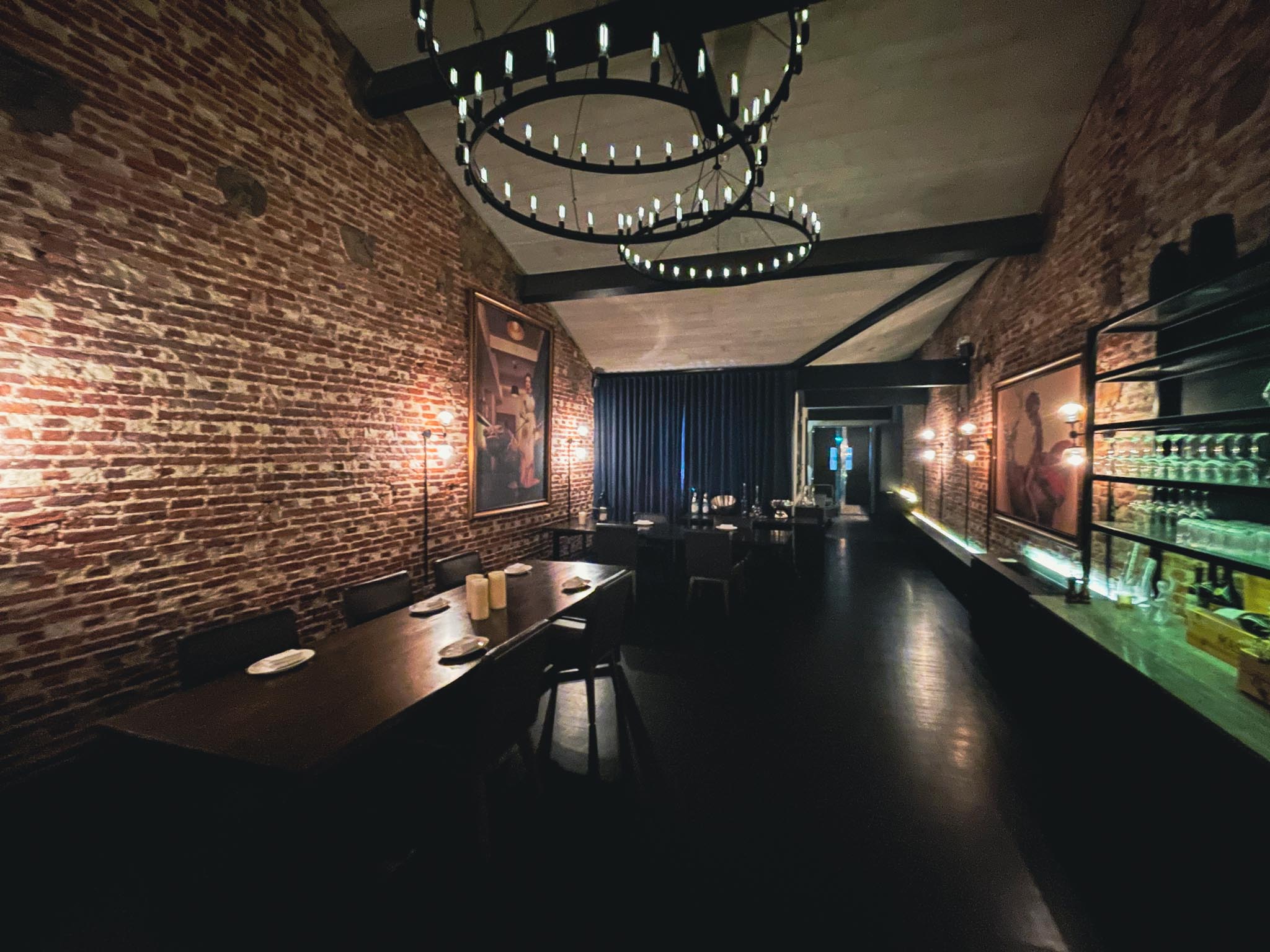 Bistecca Tuscan is a Singapore homegrown steakhouse that is celebrating its 10th Anniversary and what better way to mark this joyful milestone than to focus on Bistecca's Signature Sharing Steaks. If you manage to snag seats, I would say that the "Best Of Bistecca" is a really good value at $138++ per pax.
It is never too early to start drinking so start your meal with a glass of Aperitivo – Prosecco, Pinot Grigio(white), Chianti(red), Capi Yuzu or Grape Fruit(non-alcoholic) if you really can't drink.
The bread is something that I would normally skip but this moist little cube of herby goodness deserves a mention served with a robust tomato pesto packed with umami.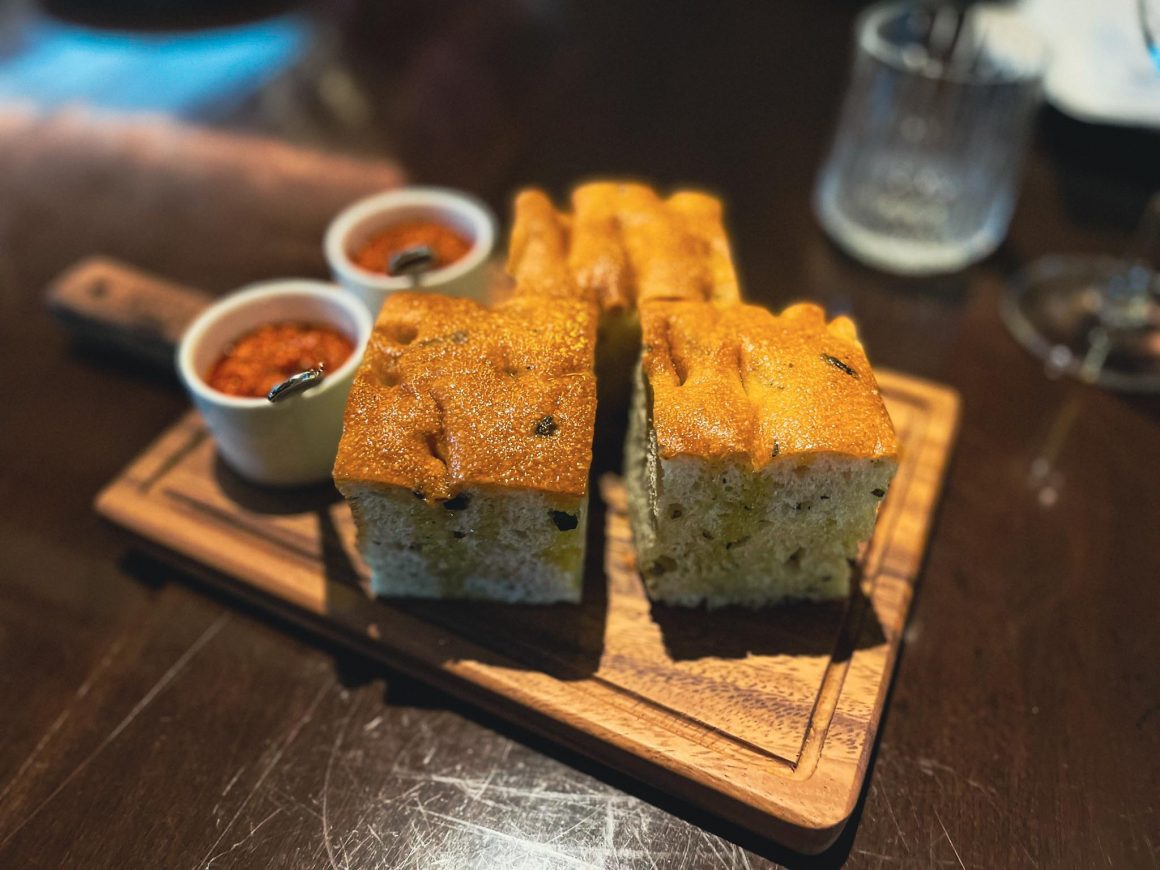 PRIMI – choice of Polipo, Capesante or Burrata
Polipo – Fremantle Octopus, Romesco, Cannellini Bean Puree and Gremolata. The octopus had a smoky charred exterior with a creaminess coming from the cannellini beans, the interior was a tad chewy but overall a nice starter for Octopus lovers.
Capesante – Perfectly cooked pan-seared scallops, topped with a mint salsa verde, tomato jam and Artichoke. The tender scallops were lifted by the sweet tomato jam and the mint salsa gave a good freshness to the disk.
Burrata – This textbook Italian dish needs no introduction and the freshness of the ingredients shine on their own bright together by aged balsamic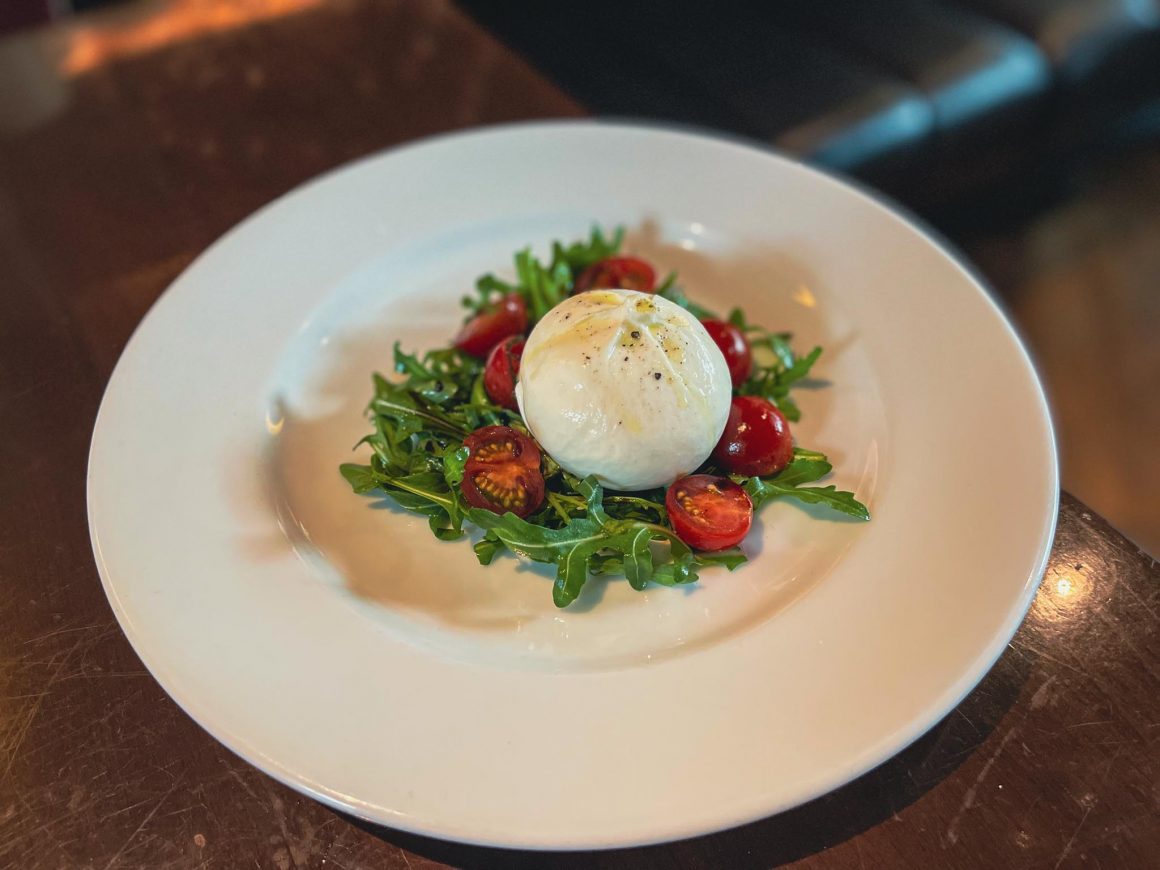 PASTA – choice of Busiate which features the Beed & Tomato Ragu, Red Wine, Pecorino or the Agnolotti which is Japanese Pumpkin, Almond, Gorgonzola Piccante. Personally, I would recommend the Angolotti, the creamy and sweet Pumpkin went perfectly with the crunch of the almond and the savoury sauce just brought it all together.
MANZO
Still, the star of the meal is hands down the beef, premium F1 Wagyu (marble score 6+) beef exclusively imported from Australia. The Fiorentina, a classic T-bone cooked medium tasted like butter and had a texture close to firm tofu. Each bite released juices that stimulated the taste buds, while the surface showed a handsome char enticing the diner to take another bite. 
It comes served with side dishes to share(one per person), oh so many choices and so little stomach. We tried the Fritte, good quality steak fries, sea salt with a kiss of herbs, The Mac N Cheese was impressively flavourful with bechamel, Cruyere Cheese and is such a cruel thing to serve anyone who is avoiding carbs. I could not help but take seconds.
Funghi was so good, house-made sauteed wild mushroom, topped with an egg yolk that adds a hint of creaminess to this savoury number while the Broccolini was really well cooked and tender while topped with chilli flakes and parmesan cheese.
DOLCI – choice of Panna Cotta, Tiramisu, Sticky Date Pudding, Black Forest
Poetic, too, is the dessert of a deconstructed Black Forest looking like a fire with touches of yellow, orange and red cherries looking like the flames. For something more traditional go for the rich Tiramisu with espresso, Mascarpone, dark rum, bitter Chocolate dust.
Overall I loved the experience — unabashed focus on the quality of ingredients, executed at a high level of precision. With food as stellar as this, keeping it a secret might be breaking a few societal rules.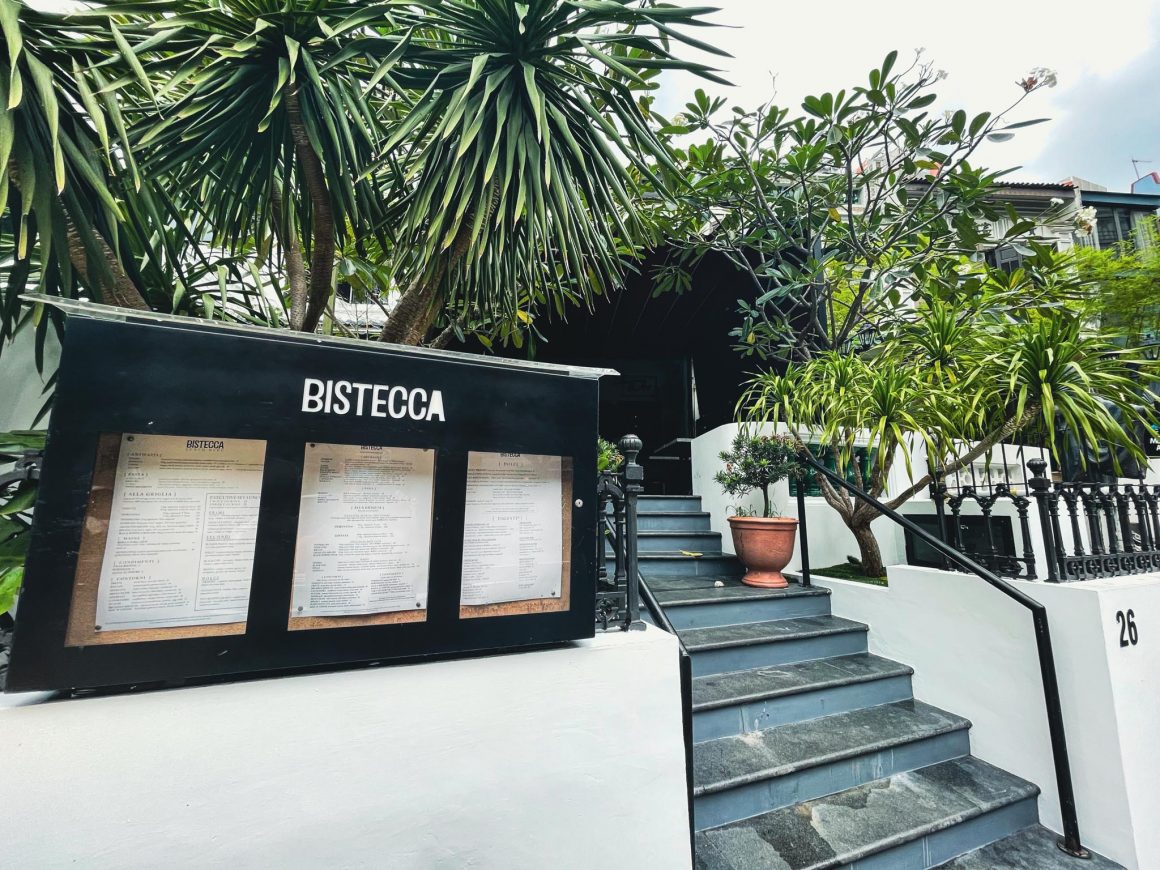 26 Mohamed Sultan Rd, Singapore 238970
https://bistecca.com.sg/
This was an invited tasting, though all opinions expressed are our own.