Thanks to Shn Juay for the invitation to the soft launch of the 1st ever themed-room hostel in Singapore! Totally in love with the whole concept of this boutique hotel. It's just so Singapore. From the name of the hostel, you can tell. Five Stones is something that the kids in the past loved playing 🙂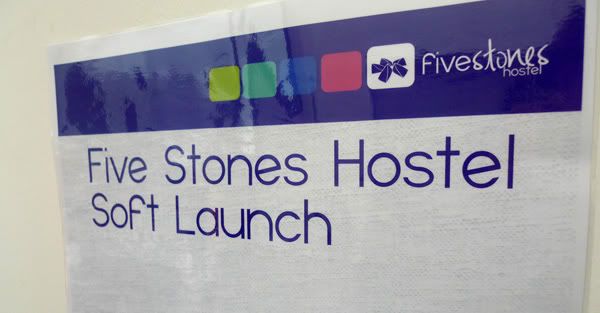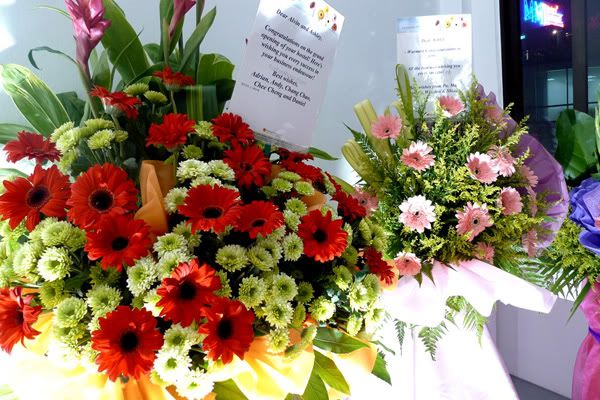 matching cupcakes 😉 nice color combination!
SUPER HUGE cake!!!
Seriously i've never been to or stay in any hostel before but after touring around the Five Stones Hostel, i'm quite surprised that it's actually pretty comfortable and cosy to stay in leh~
there's this lounge area whereby you can watch tv, play some board games and to mingle ard with the rest 😉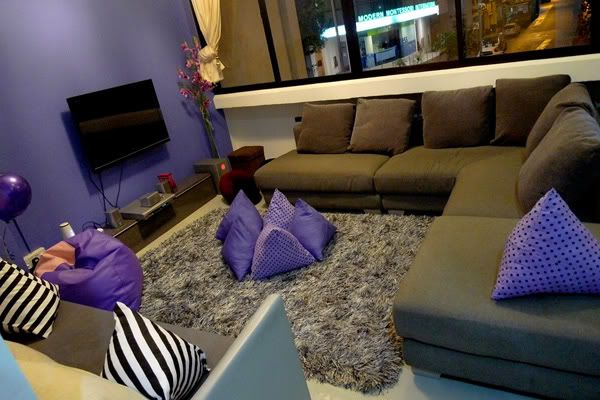 There's internet kiosk for you to check your mails, surf net etc.. Internet is like a must to have in our daily lives nowadays…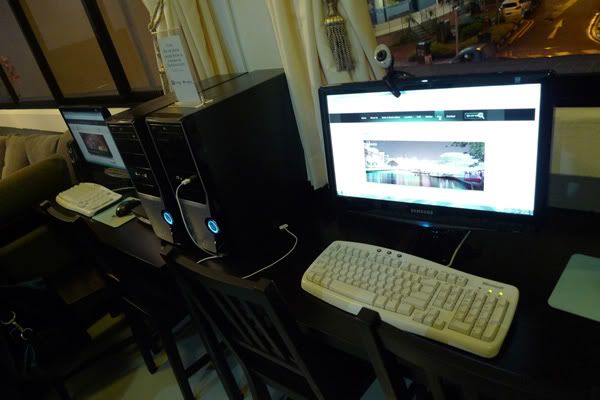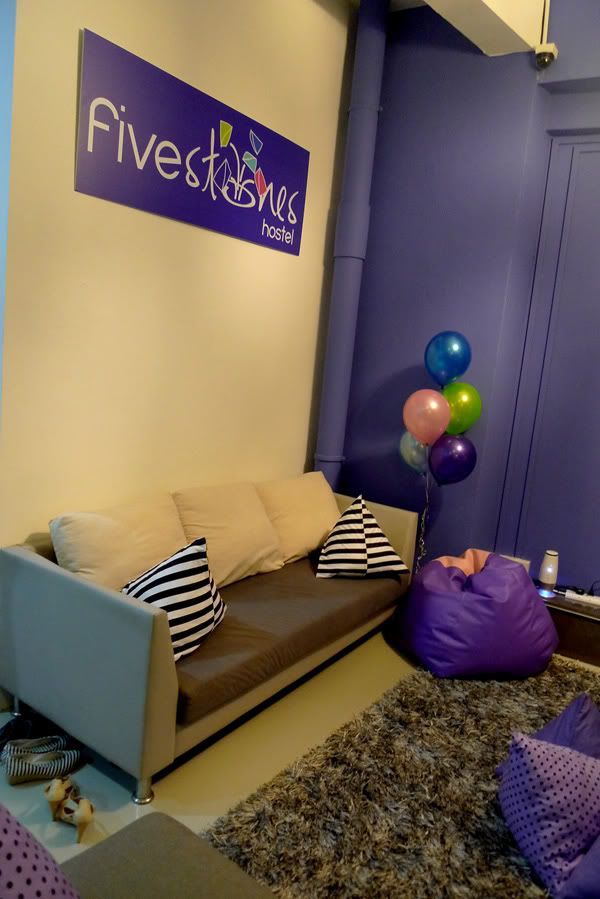 Loved the five stones cushion! how i wish i can grab one back home~! and fyi, these are all HAND MADE by the owner!!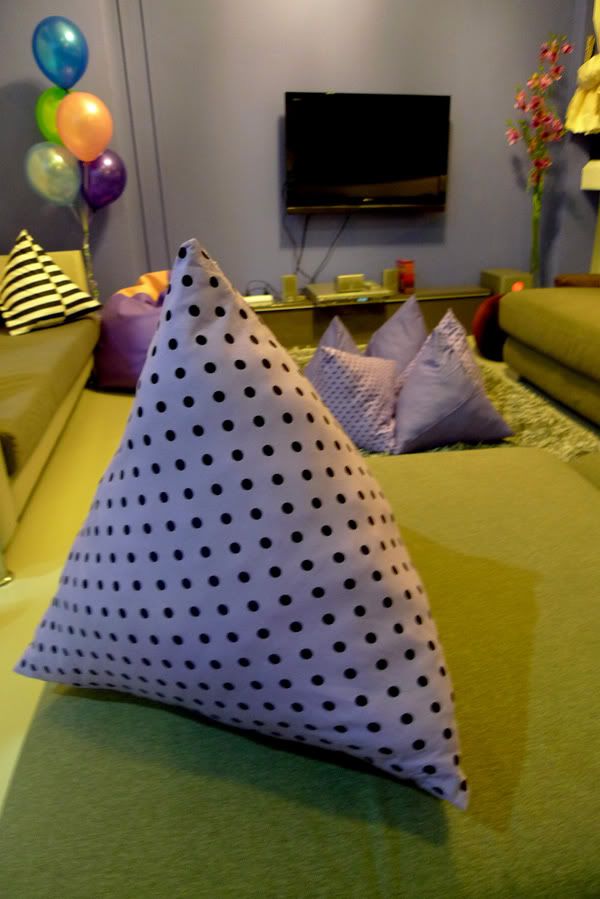 now, let's take a look at the rooms!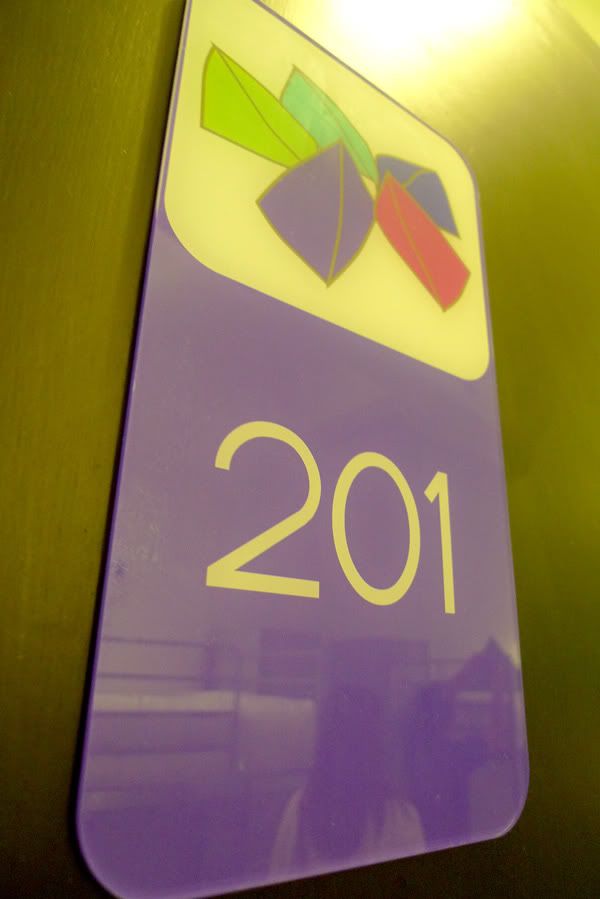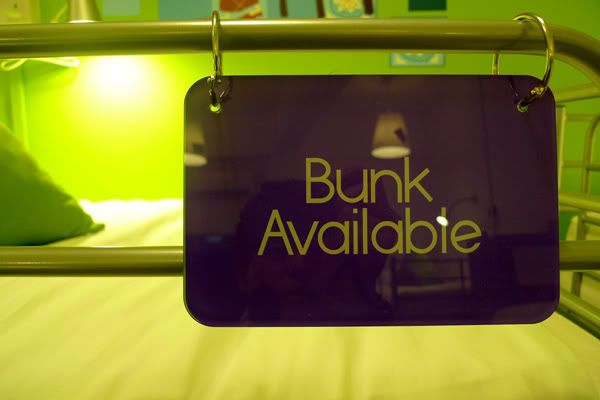 every rooms are themed with a unique singapore culture. example like the one below, it's a peranakan themed dorm. 🙂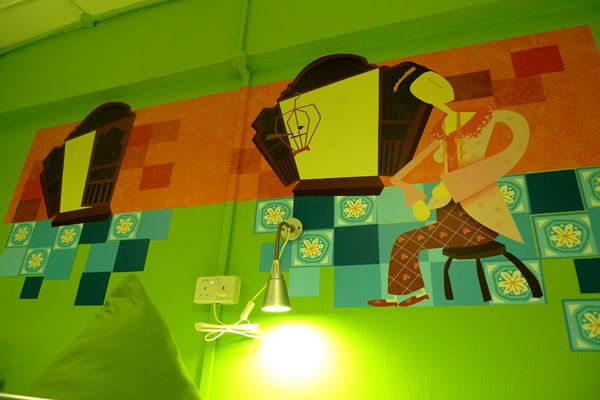 every bed gets a head light so that you can still do your own reading while the rest are asleep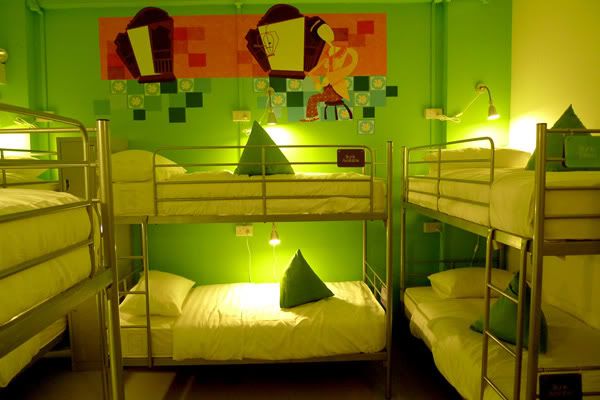 Super nice wall murals hand drawn by the owner and her friends~ LOVED IT!!!!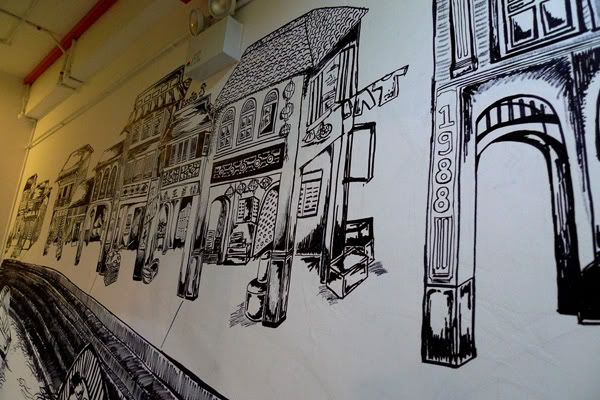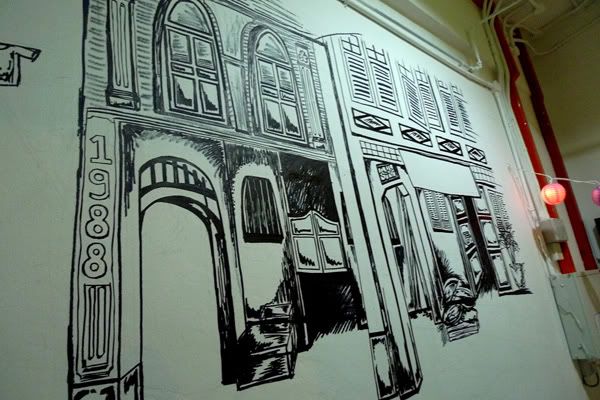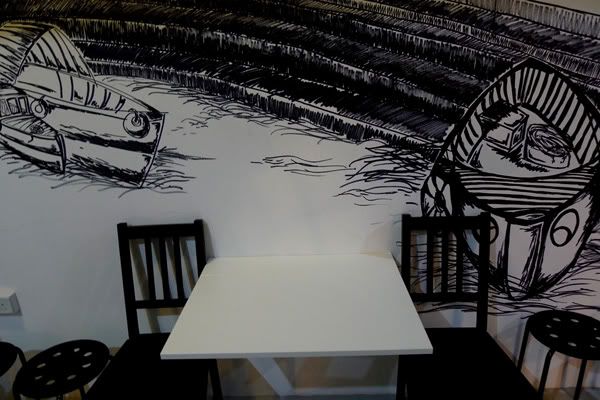 The Chapteh themed dorm…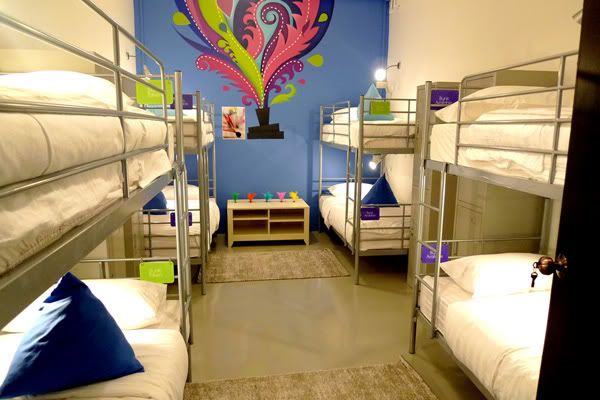 POLKA DOTS cushion!!! and in my fav color!!! i WANT~!!!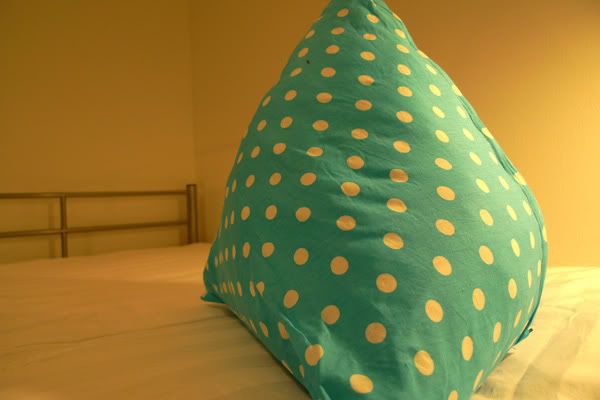 so how can i not take a pic with it right?!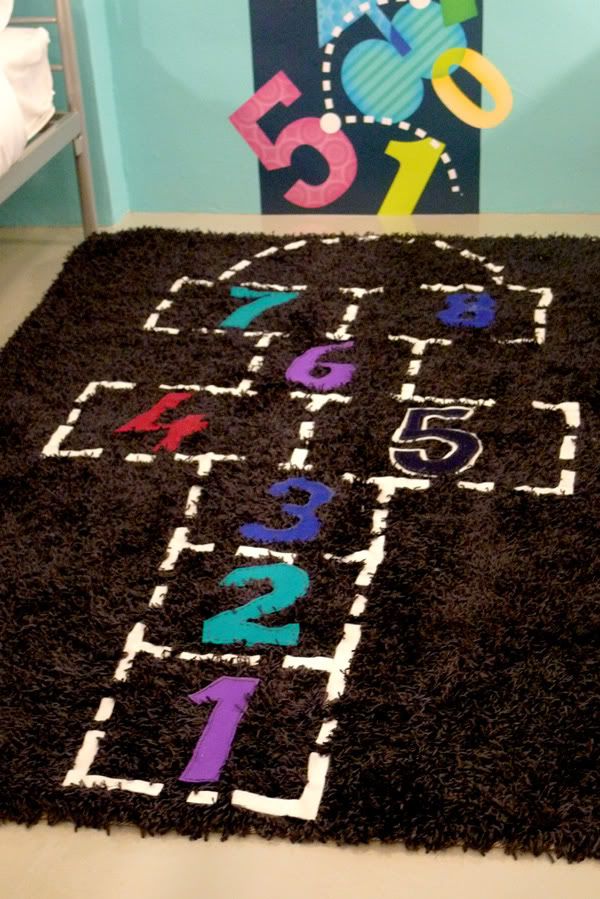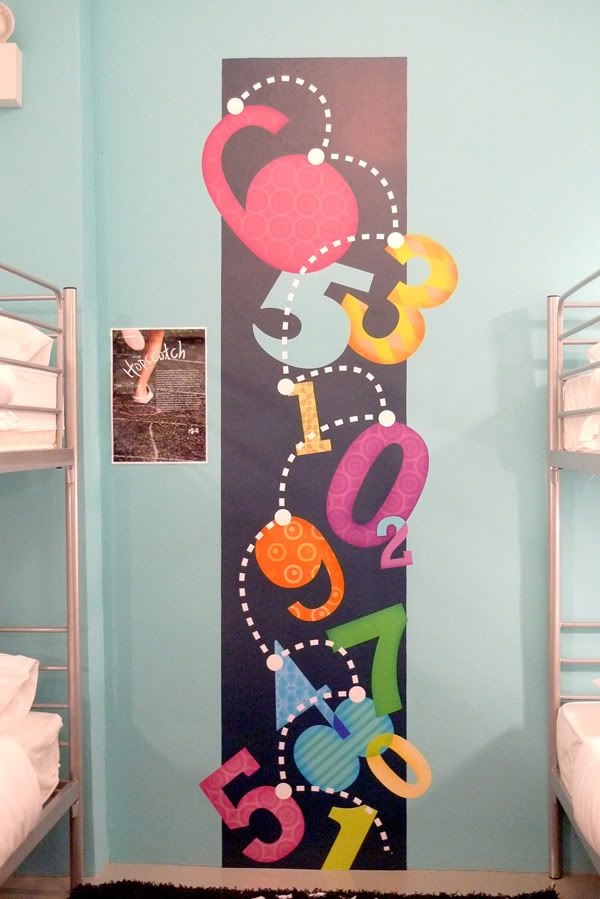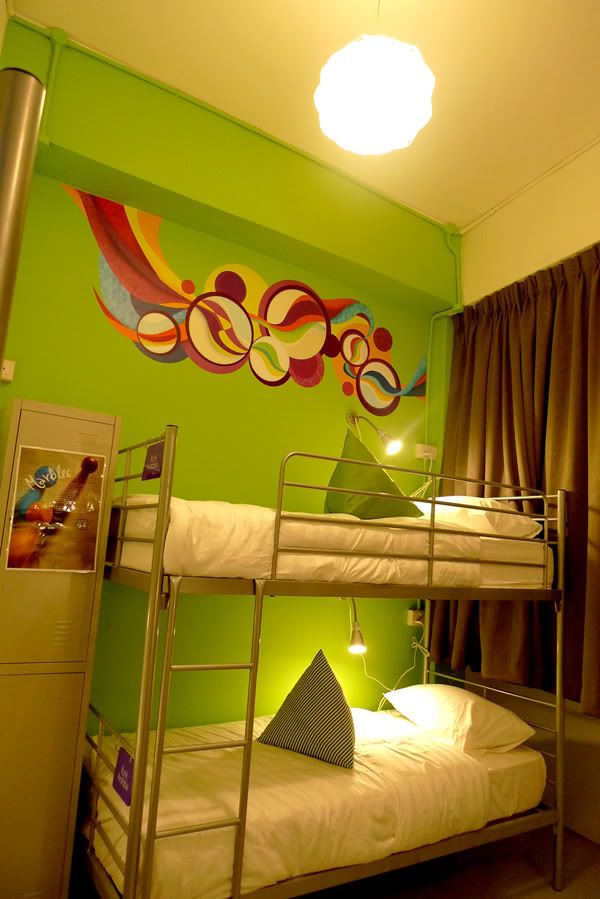 There's a total of 2 levels and remember the olden days of singapore wall mural? at level 2, its the modern days wall mural of singapore! nice right?!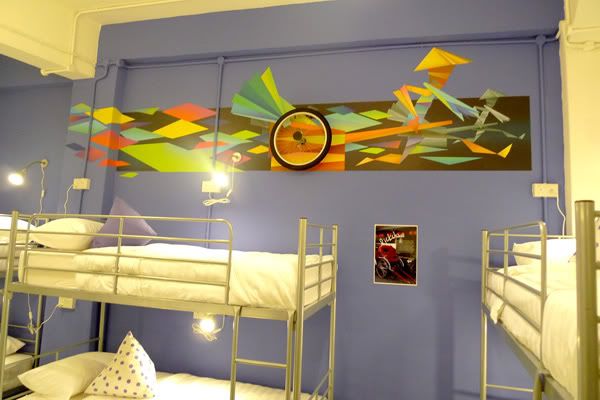 This dorm is specially for the ladies only which explained why pink was used 😉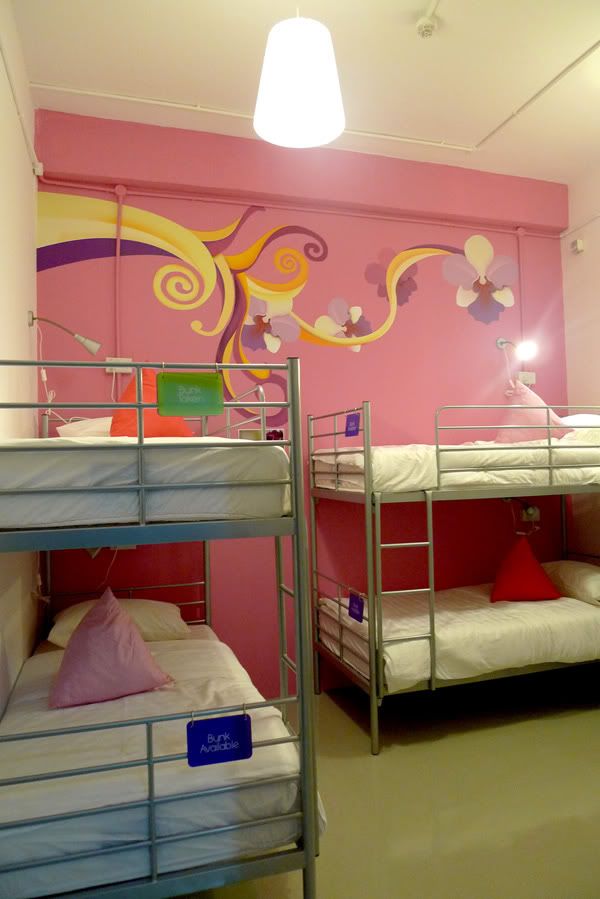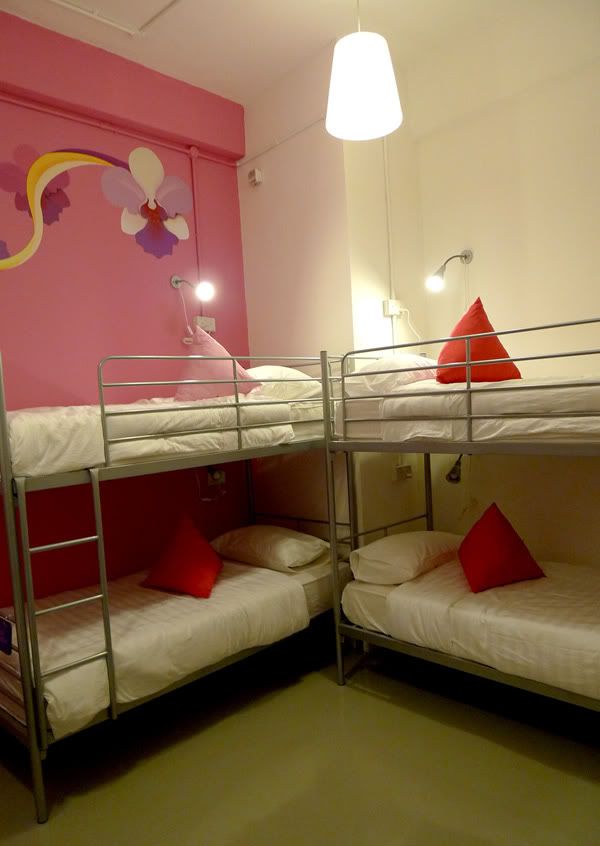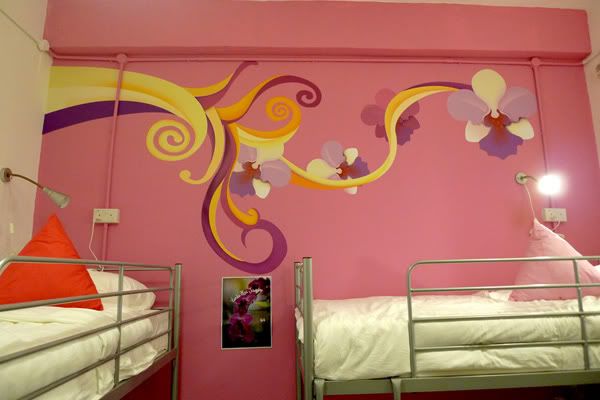 Other than the 6, 8, 10 and 12 beds dorm, there's 2 private rooms as well for those whom want more privacy 😉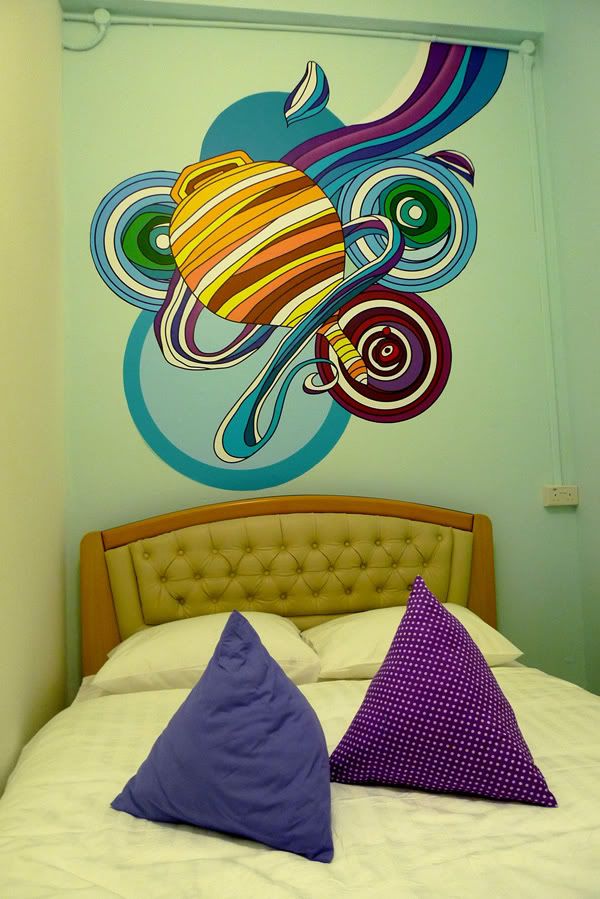 Toilets and bath room are as important right? and here's how the common bathroom looks like…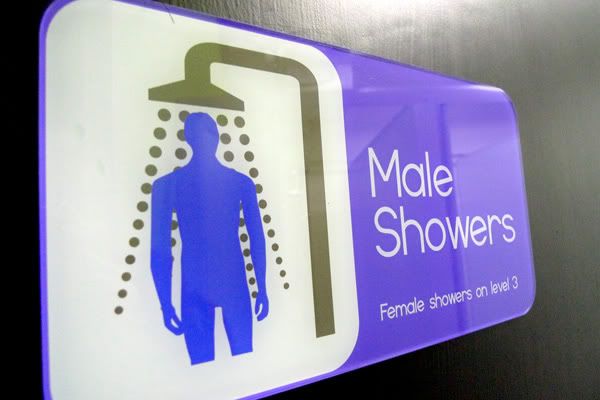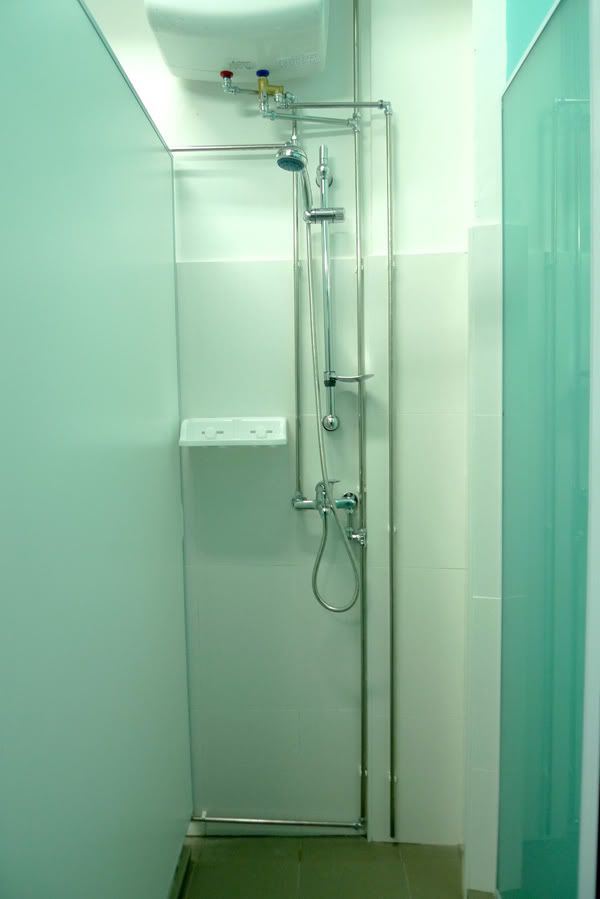 there's even a nice view lor~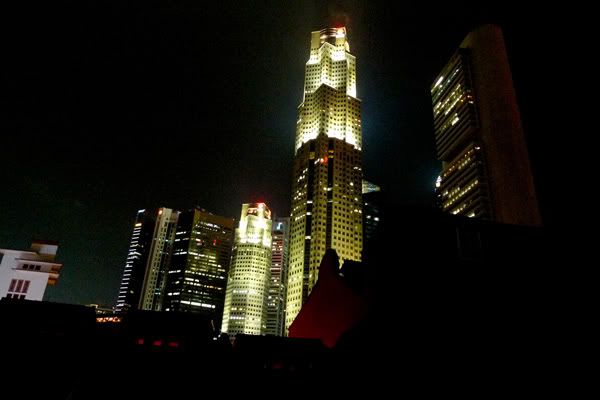 washing machine available too 😉
So if you're a backpacker or tourist from other countries that will be visiting singapore soon, but thinking of getting a much cheaper rooms, why not go for hostel instead? If you are travelling with your friends, example 6 of you, you can actually get the 6 beds dorm and the whole dorm belongs to you guys only~ not bad right?
Oh! and i must say the location is damn good! within walking distance you will reach the clarke quay area where you can find lots of pubs and restaurant there. Go have fun till late and not worry about transportation since it's within walking distance back to the hostel!
Alright i know you are curious about the price right? It's only $35 per bed for a 6 beds dorm and $95 for a private room per night ;D CHEAP RIGHT?!
for more information with regards to the rooms, rates and making reservations, please visit their website here.
You can like their facebook page and follow them on twitter for more latest promotions and updates 😉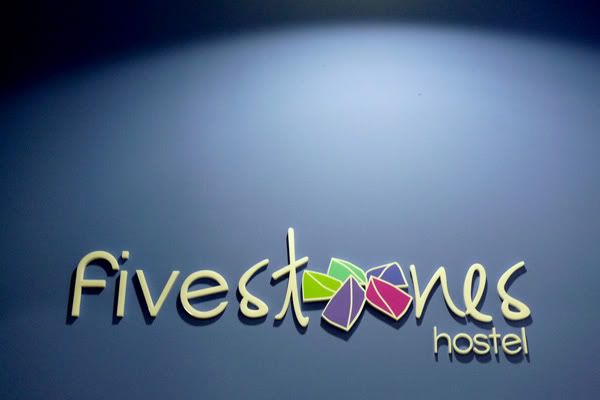 * can't wait to have my staycation there soon. 😛 *