This Christmas, beloved characters from Disney and Disney-Pixar, including Mickey Mouse, Cinderella, Elsa and Woody, are celebrated along Singapore's iconic shopping belt, Orchard Road. Orchard Road Business Association (ORBA) partners The Walt Disney Company Southeast Asia (Disney) for this year's Christmas on A Great Street, the annual light-up event that traditionally ushers in the year-end holiday celebrations for locals and visitors in Singapore.
"Disney Magical Moments" is Disney's largest Christmas street Light-Up in Southeast Asia, as well as the first branded Light-Up in Orchard Road for the past 35 years. Running from 10 November 2018 to 1 January 2019, visitors will get to see the 2.88 kilometer stretch of Orchard Road, from Tanglin Mall to Plaza Singapura, transform into a visual feast of colours and lights, along with their favourite Disney's characters.
The four distinct zones take on different Disney themes – Disney Princess (Tanglin Mall to Shaw House), Mickey Mouse & Friends (ION Orchard to Mandarin Gallery), Frozen (313@somerset to Orchard Central), and Toy Story (Orchard Central to Plaza Singapura).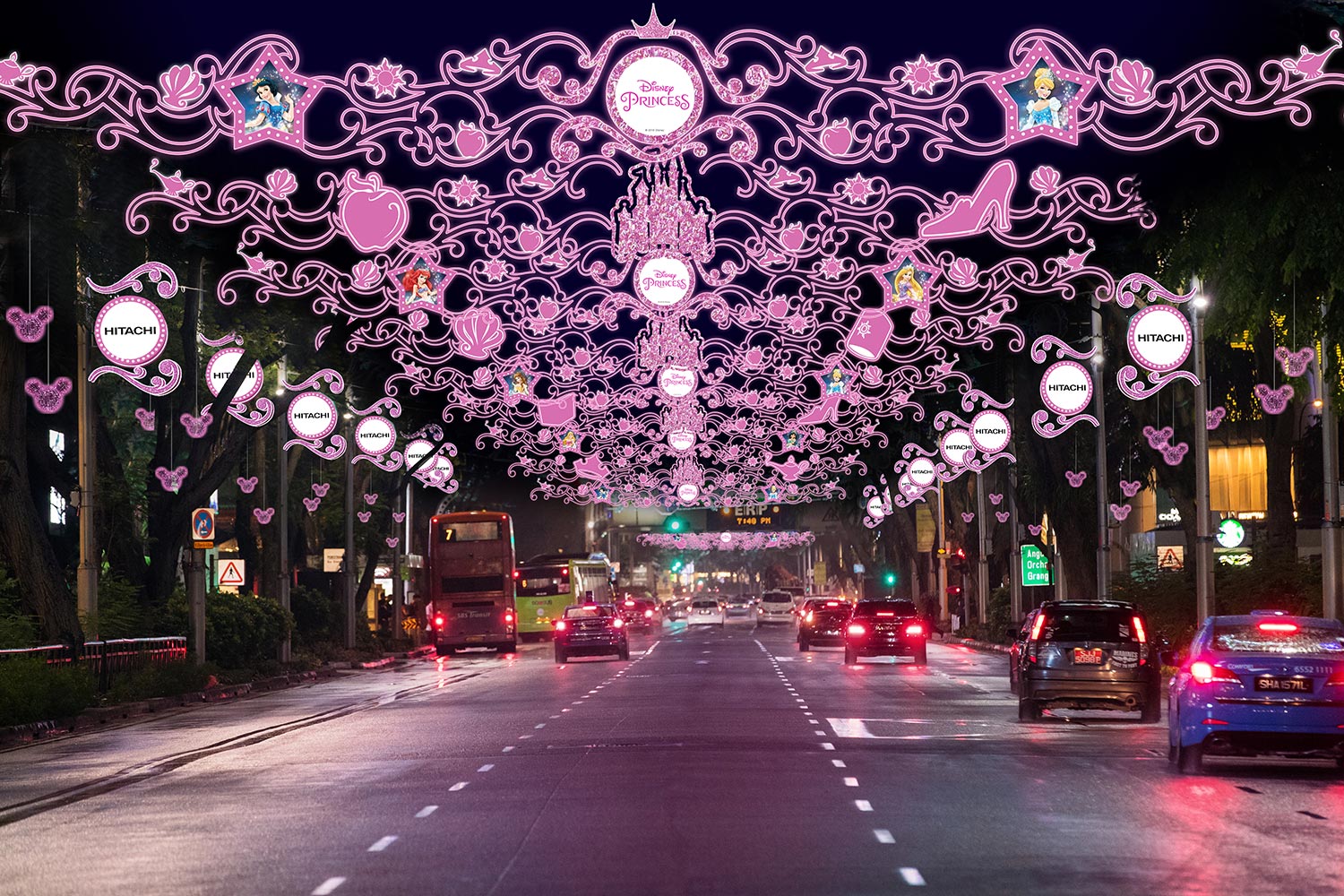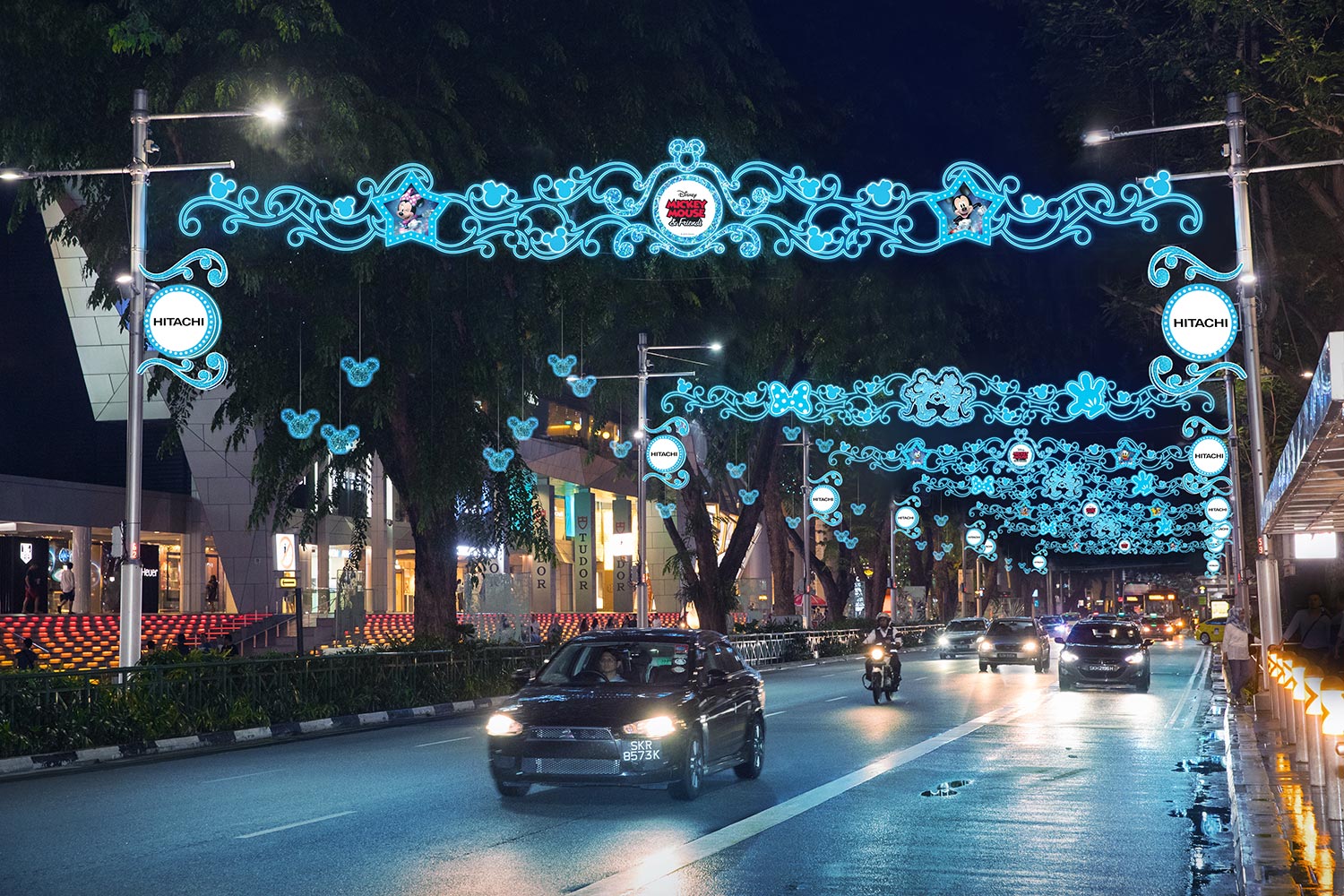 A glittery main arch featuring selected 3D Disney characters at the Orchard Road-Paterson Road junction is the
centrepiece this year. A dazzling display of lights will line Orchard Road, with trees on either side decorated with illuminated 3D Mickey Mouse icons.
In addition to the Disney characters that correspond to the theme of the zone, the hanging street lights also include iconic elements of the theme – for example, the apple from Snow White will be featured in the Disney
Princess zone and the Mickey Mouse glove in the Mickey Mouse & Friends zone. Visitors will also be treated to Instagram-worthy opportunities of life-sized set pieces featuring iconic Disney characters. Two malls – Orchard Central and Wheelock Place – will also be decked in Disney-themed decor.
The Great Christmas Village, launched last year, was the highlight of 2017 Christmas on A Great Street and returns for a longer run at Ngee Ann City Civic Plaza in its second year.
It runs for 42 days from 15 November to 26 December 2018, as compared to 30 days previously, and features an array of exciting activities suitable for all ages, including amusement rides and a duplex carousel complete with a special seat carriage for wheelchair riders. Hitachi is also setting up a Santa House where children can participate in arts & craft activities for free, as well as Meet & Greet Santa Claus sessions every Friday and Saturday between 7pm – 9pm.