SINGAPORE – Are you a Matcha lover or a Green Tea lover? Did you know that they are actually two different things? From the way both are prepared, to the difference in benefits, here's why you should go for Matcha instead of Green Tea.
Matcha needs specialised tools, for example, a Matcha Whisk and a Match bowl to prepare, as real Matcha is made from ground tea leaves and it doesn't dissolve in water. Also, when drinking green tea, the water only extracts a fraction of the goodness inside the tea leaves and the valuable antioxidants and minerals left are all trapped in the tea leaves, which will be thrown away together with your teabag.
Whereas, for Matcha, you ingest the entire leaf as real Matcha are made from green tea leaves grounded into powder. This way, you will get all the vitamins, minerals, antioxidants, and amino acids in the entire tea leaf. In fact, a cup of Matcha can have up to 10 times the amount of antioxidants as one cup of regular green tea!
As you can see, Matcha is healthier, but it can also be more expensive and more inconvenient to prepare. Not to worry about that as you can get ready-made Matcha Latte from Craft Tea Fox that is prepared from premium Matcha from Uji, Japan! We tried both the Matcha and Hojicha latte and the taste was great. It's not overly powdery or sweet, but smooth and creamy.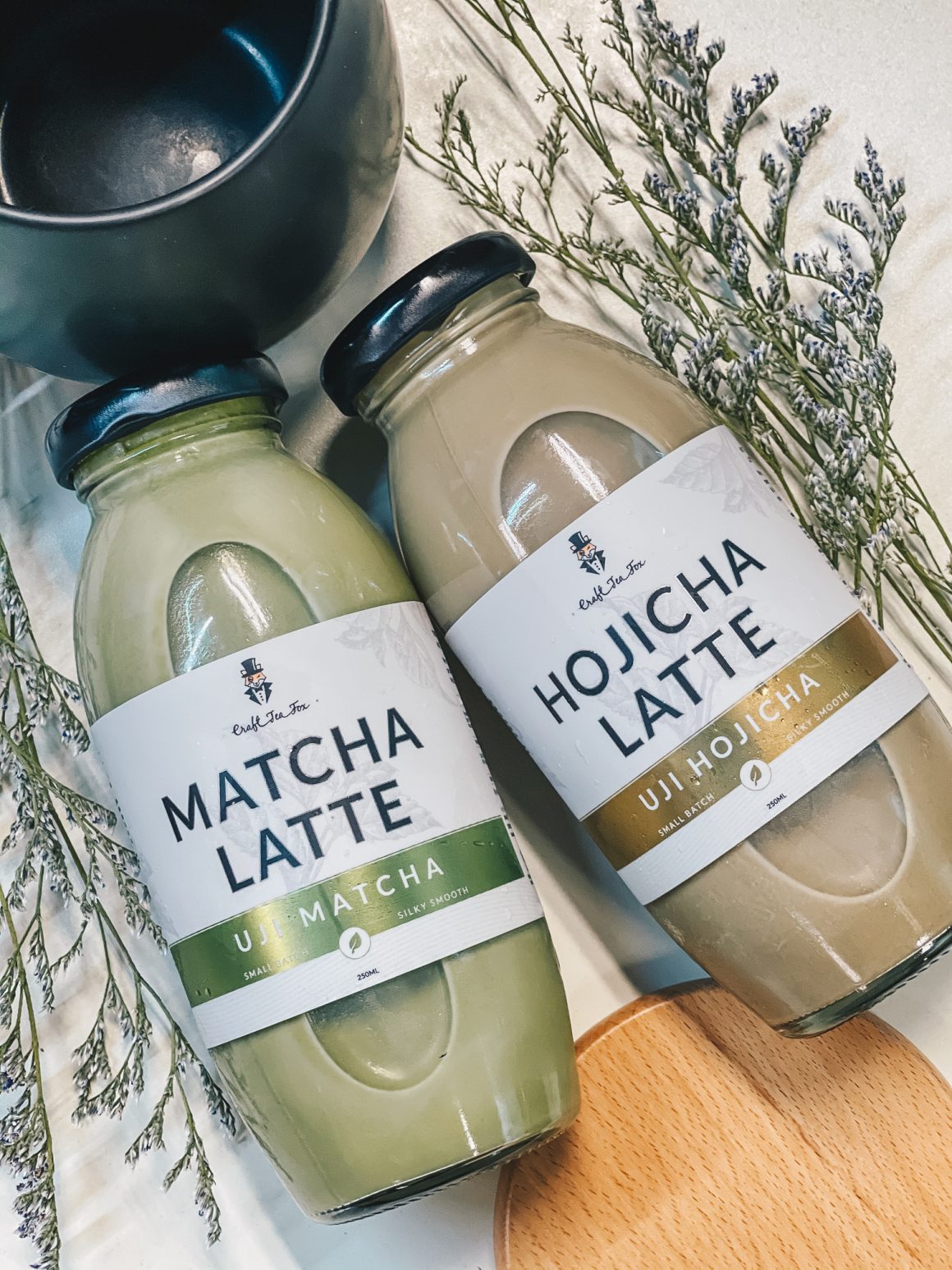 These Matcha and Hojicha lattes come packed in individual glass bottles that you can keep in your fridge for weeks, so you can stock up on them and enjoy one anytime you want. These glass bottles can be recycled for decorative purposes such as vases for your dried flowers at home.
Each bottle of Matcha Latte and Hojicha Latte cost $7 and you can enjoy free delivery for orders of $40 or more. The latte bottles will be packed nicely in a styrofoam box so as to keep them chilled for a few hours, in case your are not at home to receive them.
Tempted to give it a try? Order online now at https://craftteafox.co/