SINGAPORE – A one-stop shop for all meat lovers on the lookout for authentic Korean cuts of meat thoughtfully and carefully carved by Head Chef and Butcher Heba Kim, a trained and certified Craftsman butcher who brings to the table vast culinary experience from Korea and Singapore – The Butcher's Dining encapsulates the essence and brings to town the very best of Korean culinary – served with a generous side of trendy Korean lifestyle brands on top its Instagram-worthy interior.
Meat Your Match
Korean and Japanese cuisine often requires meat to be cut differently from the traditional steak or barbecue, and The Butcher's Dining offers fresh quality meats from Australia, New Zealand, Spain, and the United States suited for Asian cuisine. Whether you have a recipe in mind or are simply in the mood to explore, stop for a personalized recommendation from Chef Heba as you pick up your meats.
For those looking for a delicious home-cooked meal without the hassle of meal prep, The Butcher's Dining offers the best of both worlds with their Meal Kits. Ready in 20 minutes or under, The Butcher's Dining's meal kits provide fuss-free nutritious meals featuring premium meats put together with complementary ingredients by Chef Heba. From Braised Pork Kimchi JJim to Gal-bi-jjim to Shabu Shabu, the meal kits rotate almost daily and are the perfect way to discover and cook Korean cuisine at home.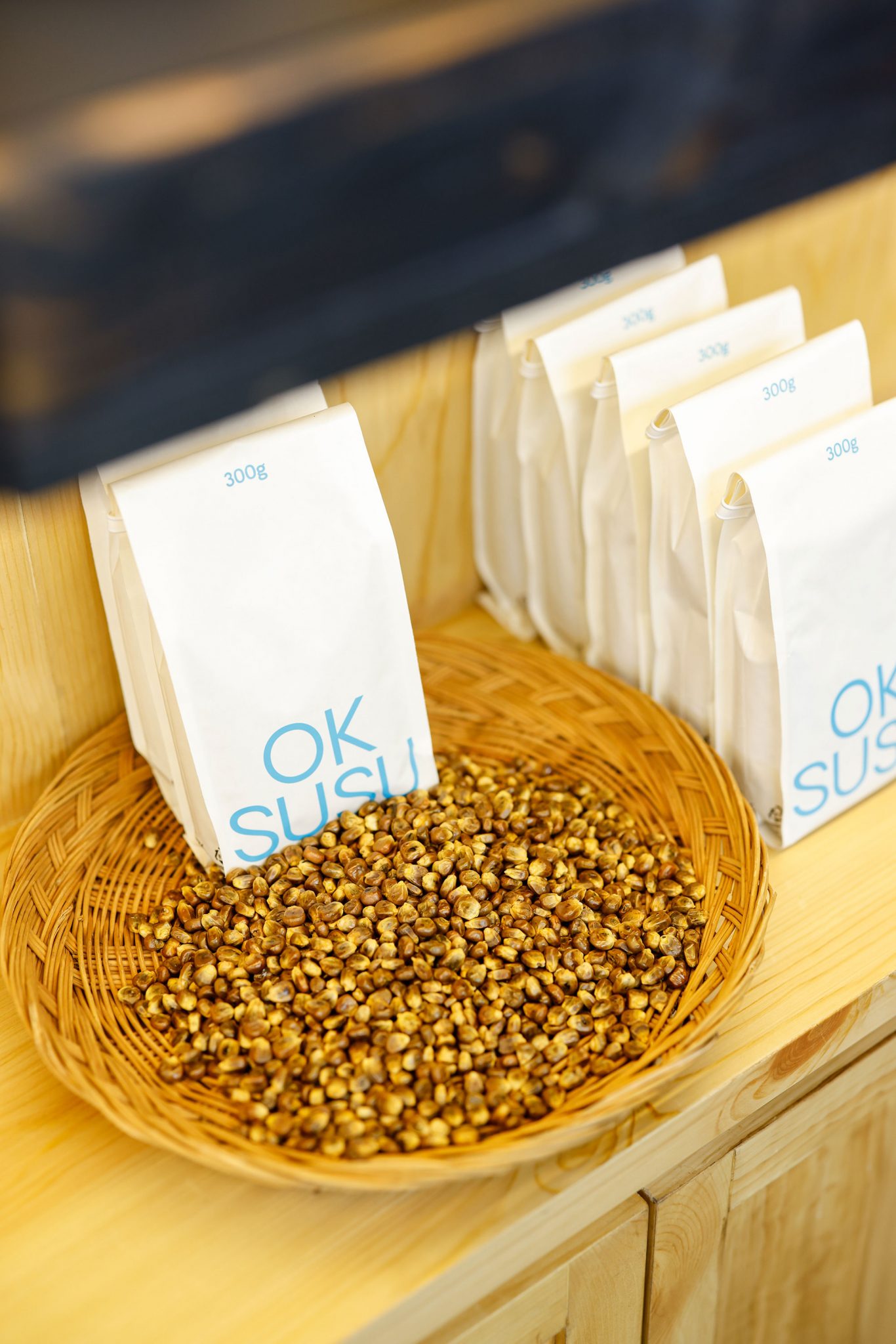 The Best of Korean Food Treasures
Unearth the flavors of Korea through a carefully curated array of hidden food treasures by the exceptional Myeongin Myeongchon (MIMC)— the first time the brand is available outside of Korea.
Exclusively available only at The Butcher's Dining in Singapore, MIMC presents a range of condiments, sauces, and drinks handcrafted by artisans from different Korean provinces. These food treasures, reflecting the diversity and richness of Korea's culinary culture, are manually produced in small workshops using only the best seasonal ingredients. Highlights include Master Yoon Won-Sang's Cheongokdang Sesame Oil from the Yanggu Gangwon Province, Master Seong Myeong-Hee's Soy Sauce from the Yangpyeong Gyeonggi Province, and Master Park Seong-Chun's Sea Salt Sun-Dried on the Mudflats from the Sinan South Jeolla Province.
Beyond the extensive MIMC section, fans of Korean lifestyle goods can also pick up a tasteful selection of lifestyle products from Korea. Busan brewer WERK ROASTER's drip coffee bags and coffee beans, TheLivingFactory's dishware set sporting a vibrant and cheeky design, The Butcher's Dining's sleek grocery cooler bag, and more are now available at the shop.
Delectable Korean Dishes Anytime, Anyday
The Butcher's Dining also offers all-day dining, perfect for those in search of a modern Korean culinary experience.
Must-try plates include the TBD Cheese Burger and Spicy Pulled Pork Burger – with either a thick juicy beef patty or meltingly tender spicy pulled pork and slices of tangy housemade pickles sandwiched within two soft, buttery fluffy buns, and garnished with either a side of seasonal fresh greens or housemade sweet potato crisps.
For those who prefer more traditional Korean dishes, the Spicy Pork Kimbap features generous heaps of flavor-packed slices of spicy pork and an ensemble of crunchy vegetables enveloped within. A heartier dish is the Old School Duroc Pork Cutlet, a flavourful Korean style cutlet drizzled in house sauce and served with macaroni salad and rice.
For the full Korean experience, an ice-cold glass of plum tea promises to take the heat away. Other signature drinks include MIMC Iced Korean Yuja & Mint Tea – a modern twist to the traditional citron tea perfect for sweltering summers, MIMC Iced Lemon Ginger Tea – a nutritious and crisp tea with a delicious tang, and MIMC Iced Korean Pine Needle Tea – a citrusy tea with a subtle floral aroma.
With its clean and inviting decor, The Butcher's Dining officially opens in January 2022, delivering a breath of fresh air to the local butchery scene. Located at 593 Havelock Road, the Korean premium butcher concept combines butchery, retail, and dining to bring only the very best Korean culinary culture to Singapore.
The Butcher's Dining
593 Havelock Road
Singapore 169641
Daily from Tuesday to Sunday
10:00 am to 8:00 pm
Instagram: @thebutchersdining