With the most wonderful time of the year upon us, it's time to start planning what you'll be feasting on this festive season. Why slave over a hot stove when Deliveroo, Singapore's most loved food delivery service, can do all the hard work for you? From breakfast bites to night-time nibbles, here's a list of Singapore's favourite restaurants that are open this Noel for your eating pleasure.
Blu Kouzina – Go Mediterranean this Christmas with Blu Kouzina's Greek fare! Get your chops around their Lamb Chops, served with vegetables and roast Potatoes, or if poultry's more your thing, try the Roast Lemon Chicken / Kotopoulo sto Fourno – an oven roasted Full Cornish Hen, with Potatoes, Lemon and Oregano.
Crystal Jade Kitchen – Nourish your soul with the heart-warming flavours of Crystal Jade Kitchen. With Rice and Noodles, Soup, Roast Meat, Wok-Fried Specialties, Vegetables and Desserts, the possibilities are endless when it comes to this Cantonese favourite this Christmas.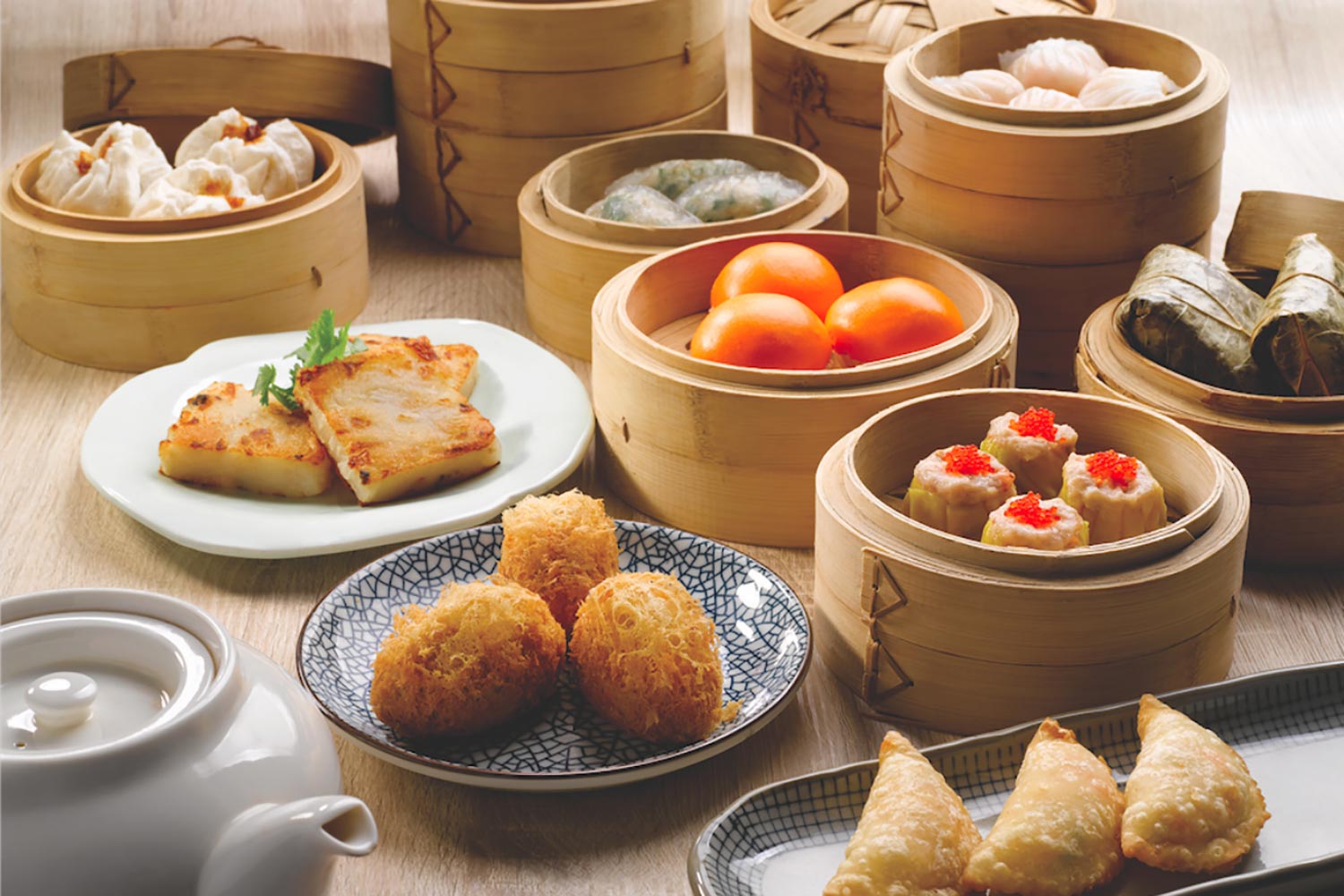 Marché Mövenpick – Enjoy Marché Mövenpick honest, hand-prepared food made from local and seasonal ingredients. Inspired by market kitchens across the world, options include seafood and grill platters, ideal for sharing with hungry friends and family, as well as gourmet pizzas and homemade pastas. A very European Xmas!
Peach Garden – For some of the best Chinese cuisine in Singapore, Peach Gardens is your go-to. Go Ala Carte with Roasted Crispy Chicken or Duck, Braised Filet of Sea Bass with Black Beach sauce and Bitter Goud, or Baked Egg Plant with Live Prawn in Abalone Sauce.
PS Café – Order your favourite café classics from PS Café! Decedent diners can go all in with the PS. Steak Sandwich – sliced 400+ day grain-fed sirloin, house sourdough, grilled onions with ginger garlic teriyaki glaze, not forgetting their famous Truffle Shoestring Fries, indulgent cakes, puddings and tarts.
The Chop House – Serving hearty and crowd-pleasing comfort food spun from the freshest ingredients, The Chop House is a carnivores dream this Christmas. Enjoy Australian Grass Fed Sirloin, Australian Lamb Shank or Spring Chicken straight from the butchers block served with a selection of sauces. Meatilicious!
Thyme @ Rochester – Offering some of the best Western and European cuisines in Singapore, Thyme @ Rochester serves up a tantalising collection of dishes. Try their Signature Roasted Chicken Leg with Pumpkin Mash, or the Boeuf a La Bourguignon. Oldies but goodies!