Join CBeebies' Mister Maker, on his first ever live theatre tour in Singapore for seven shows only from 10 to 12 June 2016! With a fabulous supporting cast and art at its heart, this fantastic live show encourages Mini Makers and grown-ups to sing, dance and make some noise. Tickets are now on sale from www.sistic.com.sg or all Sistic outlets.
During this interactive live show, there's a big 'make' to take part in, lots of audience participation and….The Shapes! Yes, the kids will be able to share the fun with Circle, Square, Rectangle and Triangle too!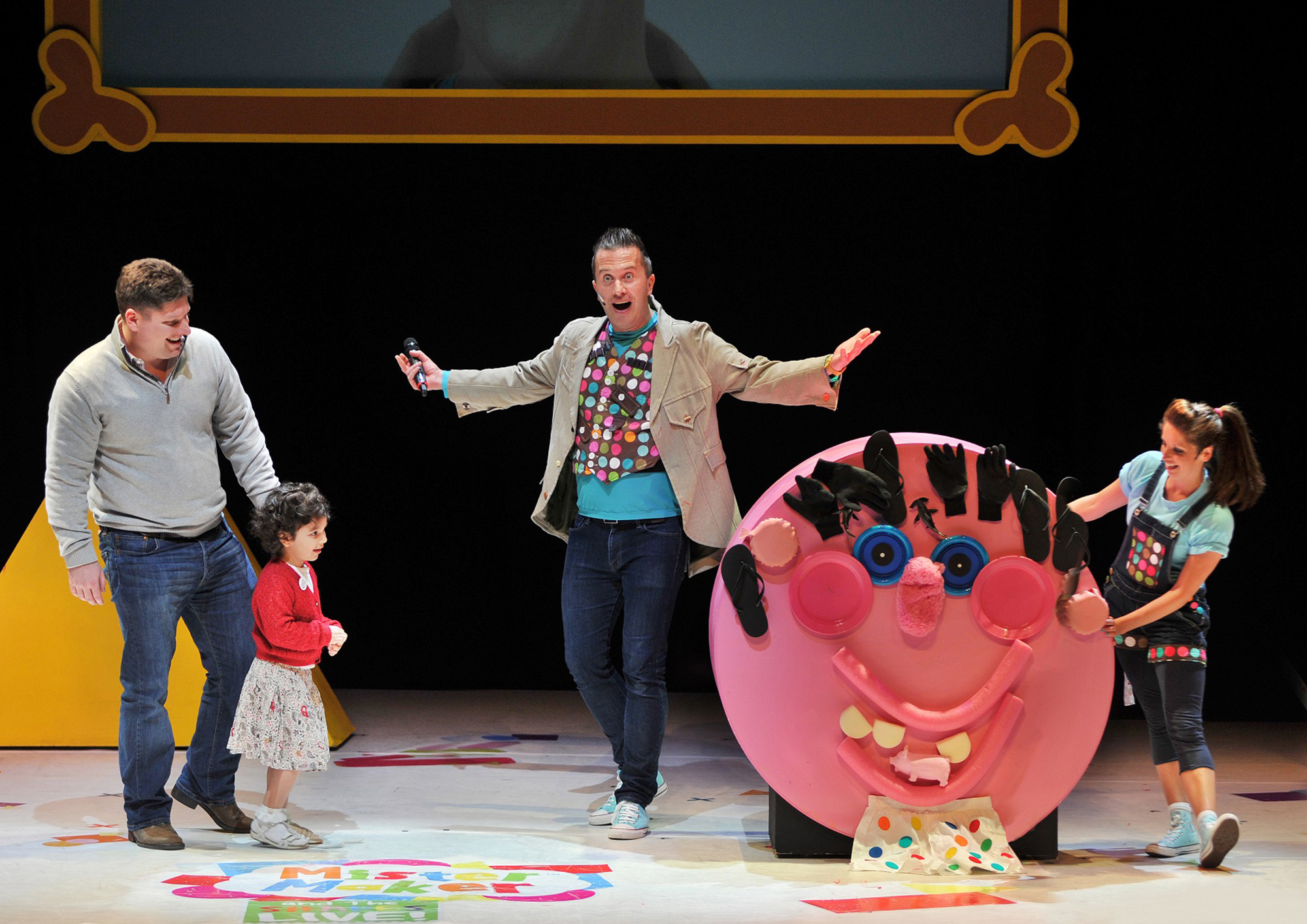 Mister Maker is the ultimate arts and craft show for pre-schoolers and early primary years which teaches and entertains in fun and imaginative ways. He is a real life character who gets his inspiration to make art from everything and anything around him. Set in his own fantasy art room, he collects the required things from the Doodle drawers as he creates and makes pictures, objects and other things come to life. Join in with him as he then wakes up the shapes to perform a song and dance together.
Mini Makers can catch also Mister Maker on CBeebies (StarHub Channel 303) daily from 10am to 10.40am.
Travelling anywhere and everywhere, Mister Maker will visit children in Singapore – Mini Makers – and find new friends whilst getting inspiration for brilliant new makes! Join the wonderfully wacky Mister Maker as he packs up his Travelling Make Case and sets off to Singapore to help his mini-makers with arty challenges!
Date: 10 – 12 June 2016
Venue: D'Marquee Downtown East Pasir Ris
PERFORMANCE TIMES:
7 Shows Only
Friday 10 June: 6:00pm
Saturday 11 June: 12:00pm, 3:00pm and 5:30pm
Sunday 12 June: 10:30am, 2:00pm and 5:00pm
TICKET PRICE:
From S$35 *Excludes the booking fee of SGD$4 per ticket

BOOKINGS:
INTERNET: www.sistic.com.sg and all Sistic outlets
PHONE: +65 6348 5555
DarrenBloggie Giveaway!
Win a Family package worth $440 to catch the Mister Maker and the Shapes LIVE on Stage!