Please don't curse and swear on me as i know i actually delayed this giveaway till very very long!!! it's supposed to be for christmas lolx~ but anyway, it would be good for you to use during the coming Chinese New Year right?!
So, here's what i'm giveaway this time round…
Polka Dot Pouch that comes in 3 different colors!
You can put your tissue paper, handphone, wallet etc in it when you head out for lunch, or use it as a mini cosmetic pouch? anyway, its all up to you to how you wanna use it 😀
Comes in 3 different colors…
Black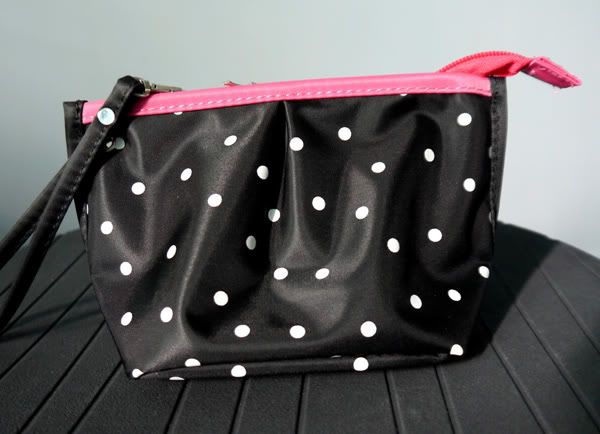 Red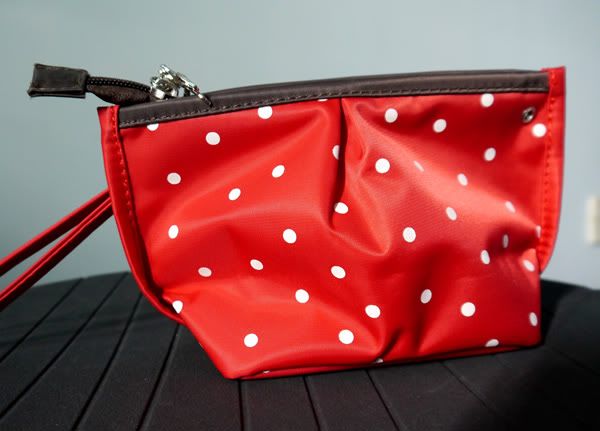 Pinkish Purple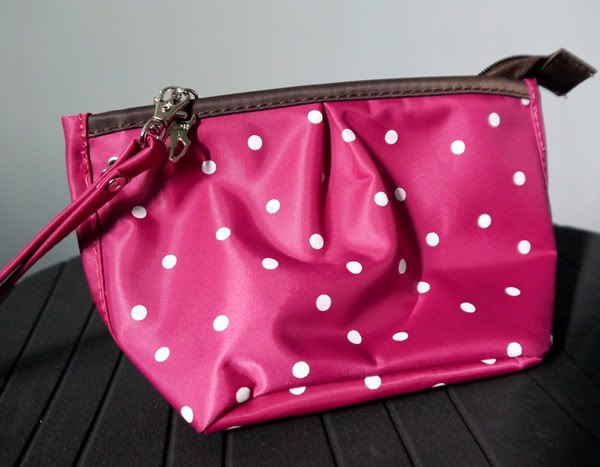 SO, how to win? very simple! as usual…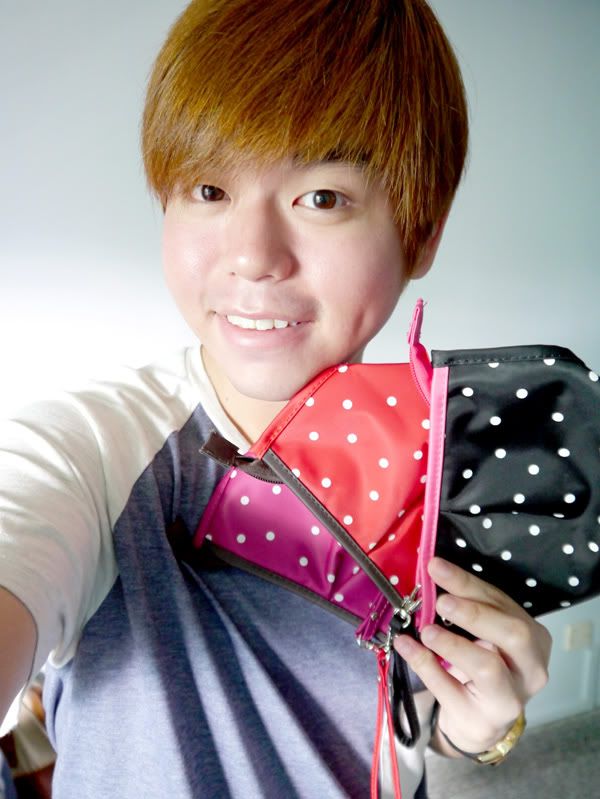 all you have to do is head over to my facebook page, LIKE it, and leave a comment on the image of the giveaway items, telling me the colors you would like to have. I will pick 3 lucky winners randomly over there and mail it to you 😉
simple right?
*ps : this contest will end on 15th January 2011 (Sunday)  at 23:59 (11:59pm)