SINGAPORE – Conrad Centennial Singapore has announced the launch of its Mid-Autumn Festival Promotion – "A Celestial Celebration". The hotel will be offering a selection of soft and velvety mooncakes are meticulously crafted to keep everyone over the moon, from 1 July to 21 September 2021.
Baked to golden perfection, the traditional flavours include various combinations of premium white lotus paste with decadent salted egg yolks. Making their return are the signature Royal Hazelnut Crunch and popular Green Tea snowskin mooncakes, as well as the much sought-after Sweet Potato in Crispy Filo Pastry Mooncake. This year, there are two new specialty snowskin mooncakes; luscious Honey Osmanthus and Açai with premium Dates & Goji Berries, with price ranging from S$82 to S$92.
All the exquisite lunar treats come in a specially designed collector's gift box that exudes classic sophistication and contemporary flair. Bold red and completed with a textured finishing, there will also be a Limited Edition Faux Crocodile Leather box.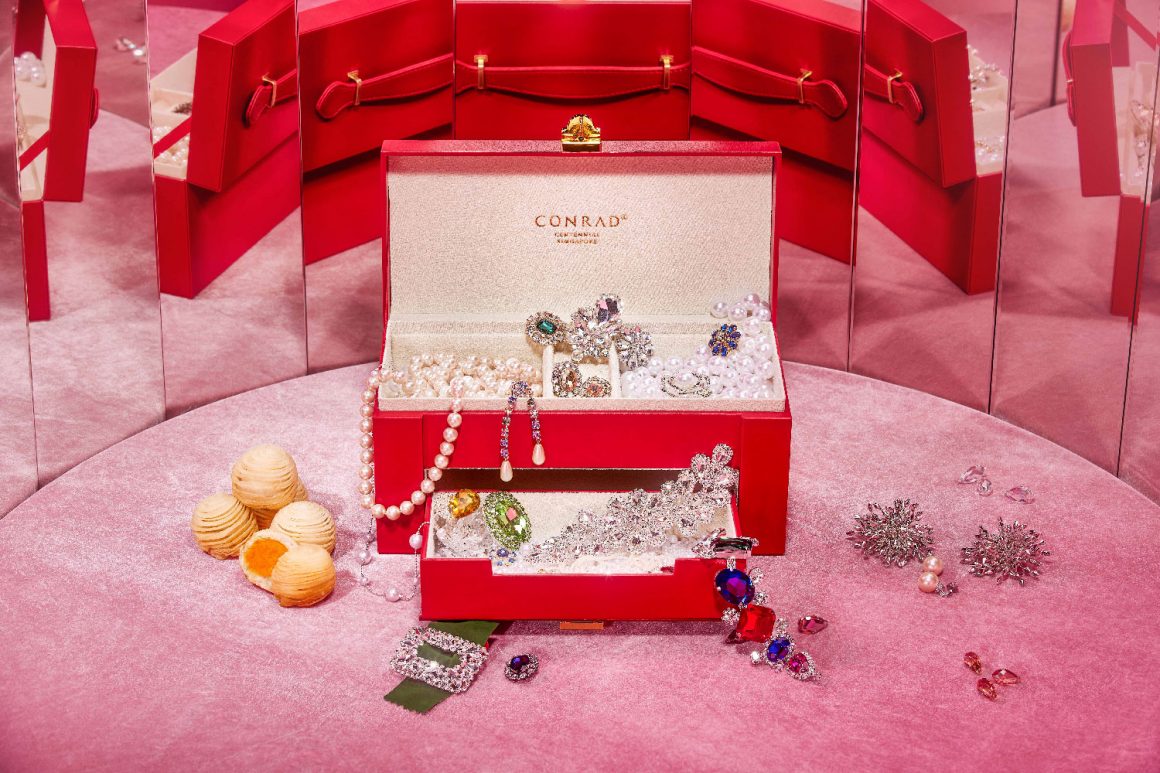 For more information, kindly visit www.connoisseur.sg/mooncake or contact the Festive team at +65 6432 7486 / 6432 7489 or email sinci.festive@conradhotels.com