You might remember about having a cable ski park at East Coast, which ended their last day of operation in November 2014. Two years later, the existing site went through some minor renovations and it will soon be open to the public again. Before the opening of Singapore Wake Park, Coastal Rhythm, a cafe and bar located within the park is already in operation, serving you a mixture of local and western flavours.
We managed to visit during a weekday evening after our work and we actually love the peaceful night ambience which relaxes our mind from a day of hectic work. There's a wide varieties of food to choose from and for us, we picked the signature dishes recommended by the friendly staff.
We had the Nicoise Salad and Crabsolutely as our starters.
Nicoise Salad $14, a mixture of seared tuna, eggs, french beans, chat potatoes, capsicums, japanese cucumber, basil and olive dressing. In general, the salad wasn't too bad, but we felt that the amount of olive dressing used might be a little too generous.
Crabsolutely $14, from the name itself, I'm sure you are able to tell what is this made of. Homemade crab cake topped with pomelo salsa and wasabi aioli. One interesting combination to try.
For our mains, we have a mixture of both western and local dishes. CR Fish Burger $26, BBQ red snapper, served with assorted vegetables, fries and burger bun. The main highlight of this dish got to be the sambal chili. It goes really well with the fish.
If you were to pick one dish to try when you are here, I would strongly recommend you to try the Seafood Laksa $18, served with slipper lobster, squid and tiger prawn. The taste is just right and it was so good that we couldn't resist but to finish it all. Not to mention that the serving was very generous too!
Mac & Cheese $10, is also something that you shouldn't miss too.
Although the Singapore Wake Park is not in operation yet, but this hidden gem is definitely a worth to visit. I'm sure it will be well received once the park is fully open!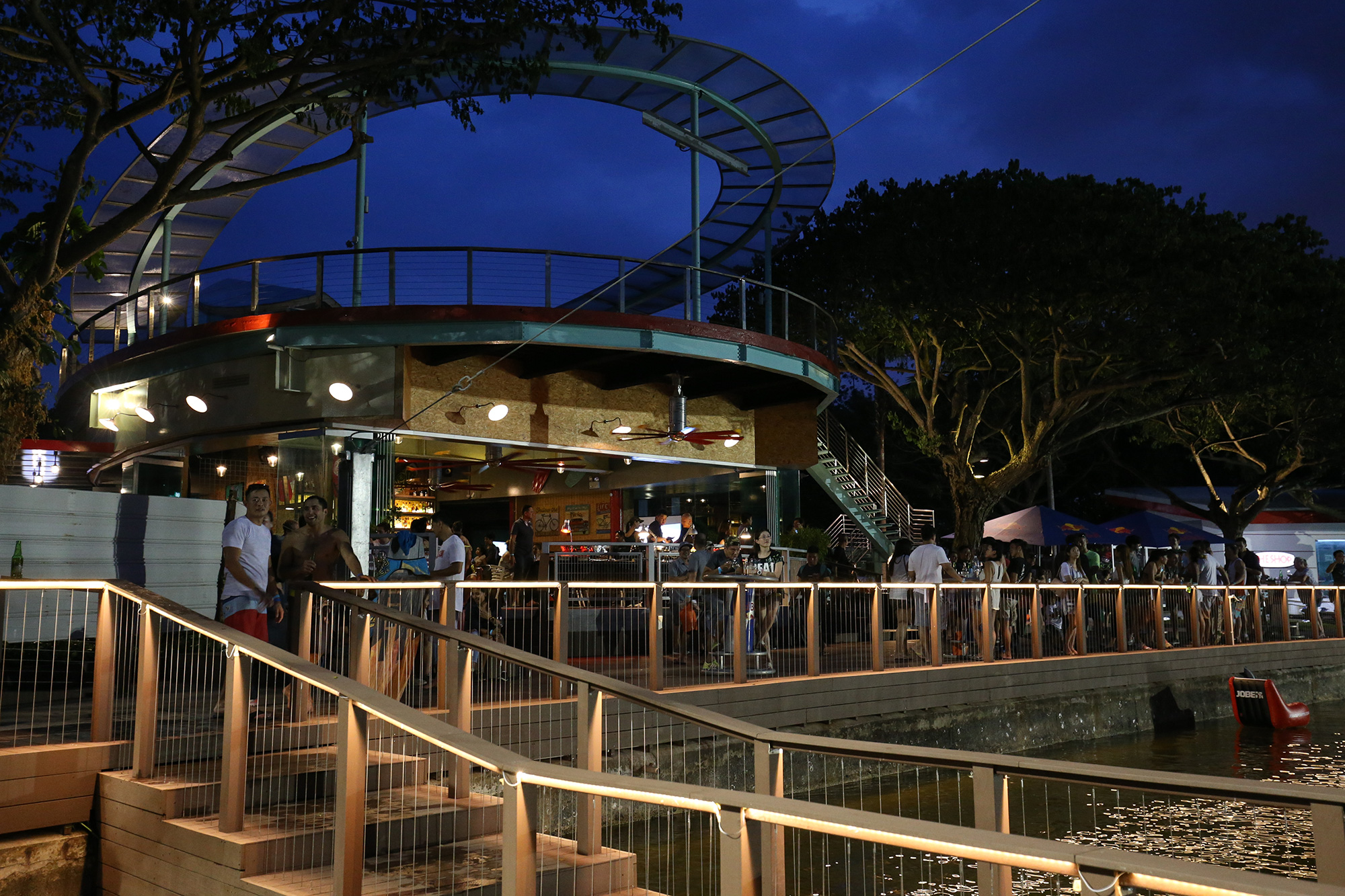 Coastal Rhythm
1206A East Coast Parkway
Singapore 449891
Nearest carpark: E1
Near East Coast Seafood Centre
Monday – Thursday 5:00pm to 11:00pm
Friday – 5:00pm to 1:00am
Saturday – 10:00am to 1:00am
Sunday – 10:00am to 11:00pm
https://www.facebook.com/CoastalRhythm/
This is a sponsored review by Coastal Rhythm.