Starting today, public can access Circles.Life's new website to subscribe to its mobile services without waiting for their registration to be approved! You may now purchase and build your innovative data-centric plans and learn how you can earn additional data as it launched the region's first Unlimited Bonus Data offer.
Unlimited Bonus Data: Never Stop Winning
Living up to its promise of rewarding and surprising customers, Circles.Life is introducing a one-of-its-kind family and friends referral system that allows customers to earn and keep an unlimited amount of data each month. Circles.Life customers will earn an additional 200 MB of Bonus Data every month for every loved one, family member or friend they refer using their own personal code (found in the CirclesCare mobile app). There is no cap to how much data you can earn and lasts for as long as both subscribers stay on our network.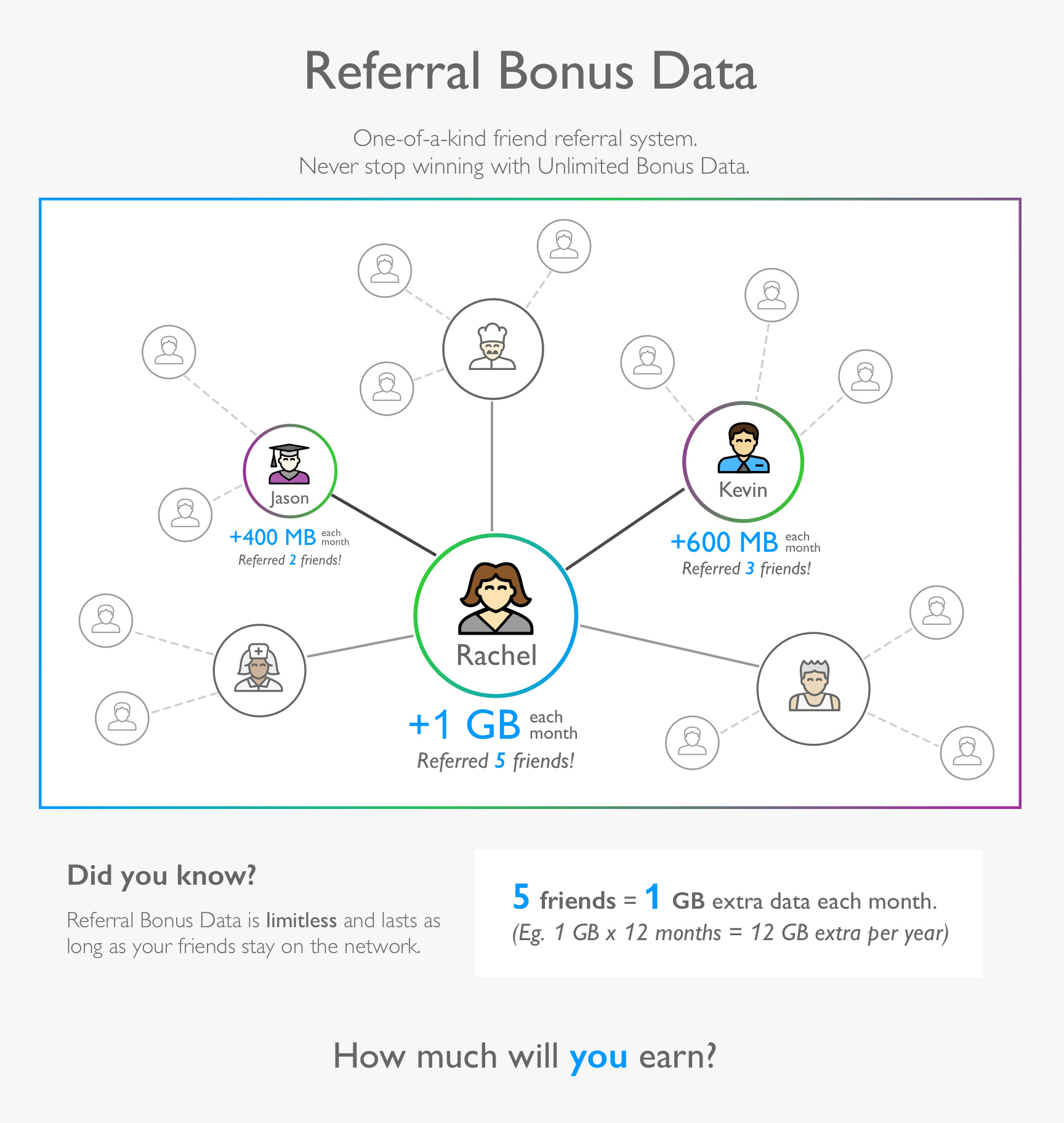 [edgtf_button size="huge" type="" text="Enjoy $20 OFF Registration Fee when you enter this code : DPAZ3″ custom_class="" icon_pack="font_awesome" fa_icon="" link="www.circles.life" target="_blank" color="" hover_color="" background_color="" hover_background_color="" border_color="" hover_border_color="" font_size="" font_weight="" margin=""]

Furthermore, Circles.Life subscribers who win Bonus Data through referrals will be listed on the CirclesCare Leaderboard. These subscribers stand a chance to be recognised and win even more rewards when they top the leaderboard. Circles.Life will be releasing more details soon.
In addition to referrals, there other ways to earn Unlimited Bonus Data:
Loyalty Bonus Data
To celebrate Circles.Life's first customers, each subscriber can earn up to 2GB data each month by remaining on its network for two years. Every 6 months, an additional 500MB per month will be added to subscriber's monthly Circles.Life plan.
Port-in Bonus Data
Circles.Life has revised its early bird promotion for number porting for those who choose to port-in their existing numbers. Each port-in customer will receive an extra 1GB of Bonus Data every month.
There are no limits to the amount of Bonus Data customers can earn. All Circles.Life subscribers will be eligible for this Unlimited Bonus Data.
One Simple Plan with More Data
Customers who sign up for the $28 base plan will now get 4GB of data which includes 1GB of App Activation Bonus Data when they install the CirclesCare app. Other features included in this plan are 100 Talktime minutes, Unlimited WhatsApp and free Caller ID. Unlimited WhatsApp and free Caller ID will always remain free.
Circles.Life will also be launching their latest PLUS feature which includes Unlimited Incoming calls for $2 a month as well as Data Roamer, the first true pay-as-you go data roaming service. Customer will enjoy Data Roamer rates of up to $10 for 100MB and will only be billed for the amount of data they consume.
Start customising and building your plan now and do remember to quote "DPAZ3" on www.circles.life to enjoy $20 off registration fee! 😀