From now until 29 September 2023, mark the annual Mid-Autumn celebration with Peach Blossom's traditional mooncakes, exquisitely crafted by Executive Chinese Chef Edward Chong.
Savour a range of traditional mooncake flavours, from Double Yolk with Lotus Paste, to Single Yolk with White Lotus, Assorted Nuts with Chicken Ham, Lychee with Wolfberries, and the crowd-favourite Charcoal Black Sesame Paste with Melon Seed and Gold Dust, which is suitable for vegetarians.
The Celestial Chest pays homage to PARKROYAL COLLECTION Marina Bay, Singapore's 'Garden-in-a-Hotel' concept with pastel-green-brown botanical motifs in a soothing shade of sandy beige. Reflecting the hotel's commitment to sustainability, the Celestial Chest is crafted from sustainability materials, including paper board and medium-density fibreboard (MDF). You can also upcycle the Celestial Chest as an elegant box for storing watches too!
For those looking for a luxurious and extravagant gift set, Peach Blossom's new limited-edition Moonlit Pavilion hits the mark. Drawing inspiration from the hotel's signature sculptural pavilions, located on level four, the thoughtfully designed Moonlit Pavilion features intricately intertwined fluid lines and organic curves and transforms into a sophisticated bedside lamp.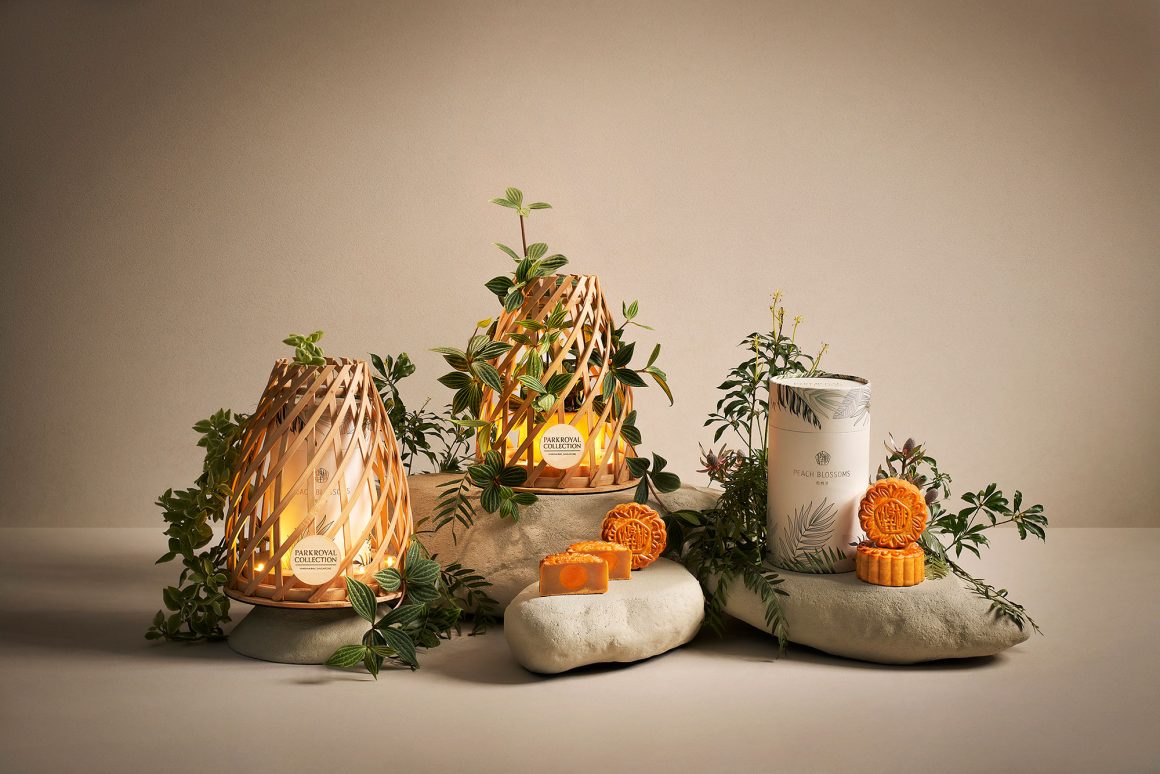 Pre-orders are now open and are available on the hotel's eShop at https://bit.ly/prsmb-eshop. Self-collection and mooncake purchases are available at Peach Blossom's Celestial Delights counter, located at the hotel's lobby on level one from 24 July until 29 September 2023, between 10:00am to 8:00pm.
Exclusive Promotions:
From now until 28 July 2023, enjoy the Super Early Bird discount of 30%
From 29 July until 28 August 2023, enjoy the Early Bird discount of 25%
From 29 August until 29 September 2023, enjoy the Regular discount of 20%