Sponsored Review
It's Christmas time! So have you decided on what christmas gifts to get for your loved ones this coming christmas? How about getting them a set of skincare products from VMV Hypoallergenics!?
The packaging is just SOOOO pretty & Xmasy~ ! Totally loved it! I'm sure anyone who received this will be extremely happy 😉
There's a column for you to fill in your name and who you are giving it to. very thoughtful of them when it comes to packaging hor~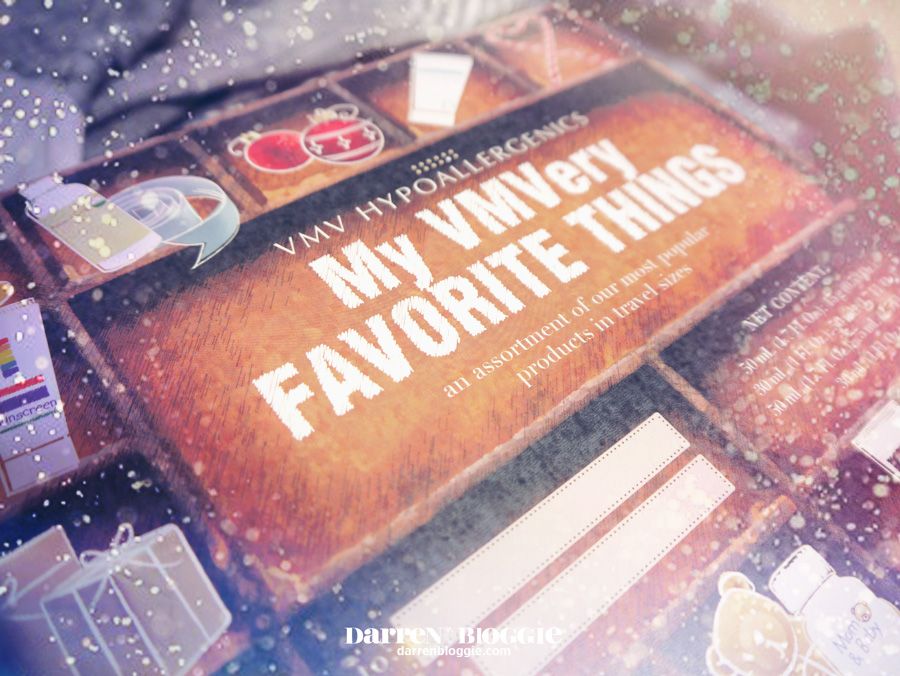 Before i move on, i'm not sure if you've heard of this brand but anyway, here's a short introduction about them.
VMV Hypoallergenics was created in 1979 by renowned dermatologist-dermatopathologist, Dr. Vermén Verallo-Rowell, with a remarkable track record of excellence and innovation. VMV has a proprietary, one-of-a-kind rating system for hypoallergenicity, which works like the "SPF" system but for hypoallergenicity. All VMV product are as skin safe as you'll ever see: Validated Hypoallergenic VH -76 (sans all 76 common allergens), 100% All-Types-Of-Fragrance-Free,100% Phthalate, Dye, Paraben + Preservative-Free, and Non-Comedogenic.*

To ensure unparalleled skin safety, they did their patch test by testing every individual raw material, ingredient, and accessory such as brush and sponge to deliver the highest quality and most meticulously tested products.
Impressive isn't it?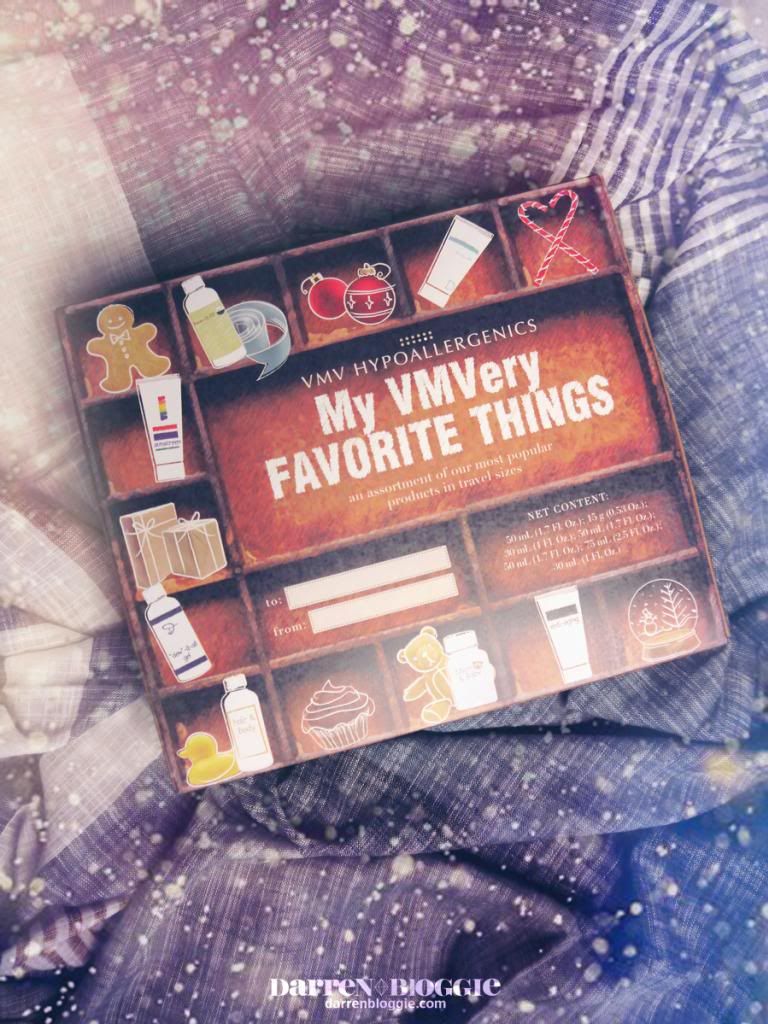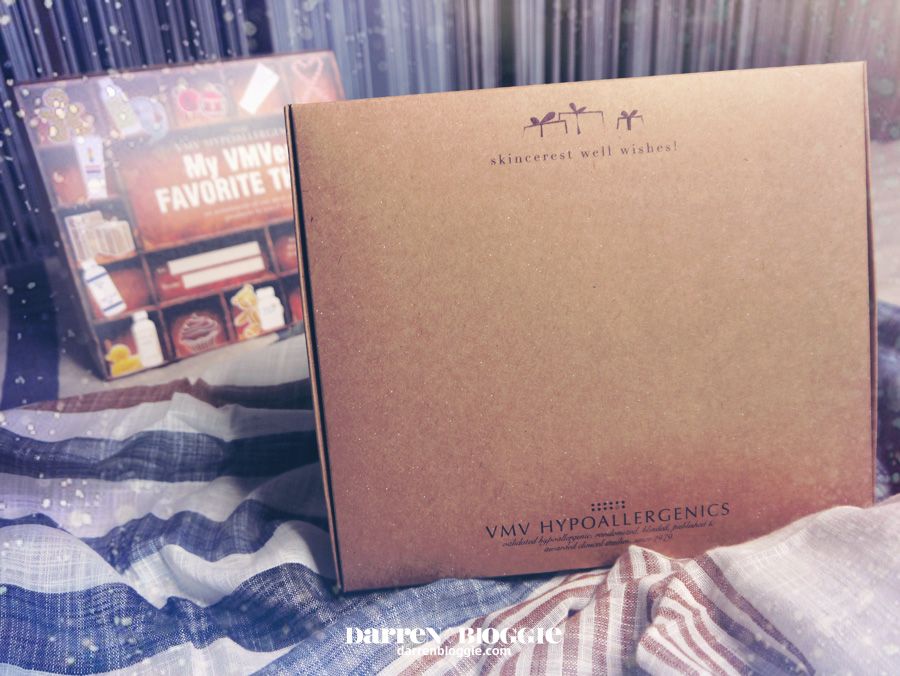 Le't see whats' in there!
In the classic brown paper package, you will find 7 of the all-time favourite VMV products which makes it the perfect gift this christmas! Especially to you VMVery favourite people!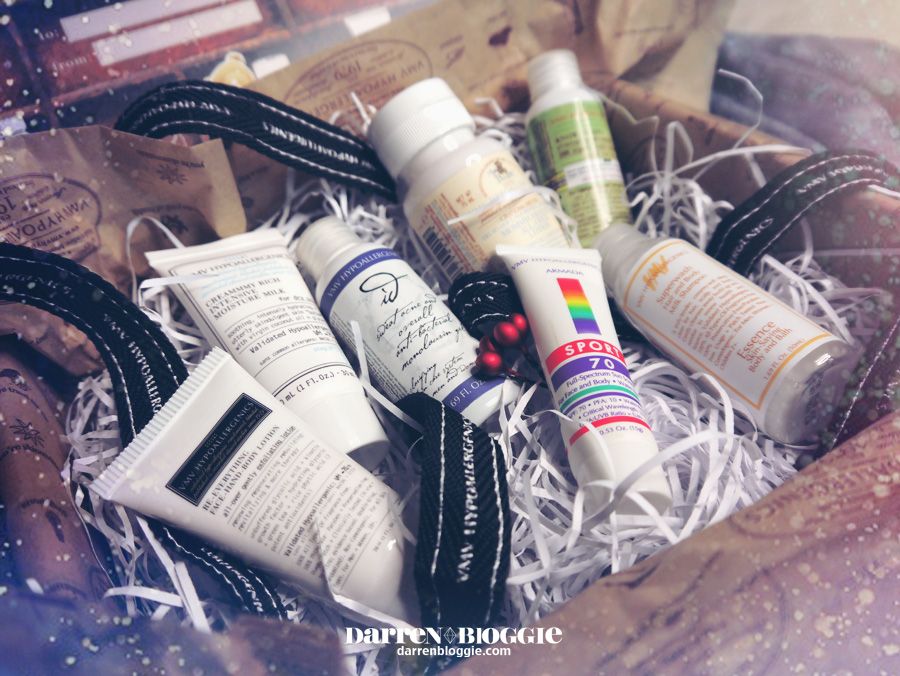 In these 7 all-time favourite VMV products, it ranges from basic skincare to powerful protection, moisture to multi-tasking therapy, which will definitely pamper your skin and keep it dewy and glowy not only during the holiday season but all year long! 😉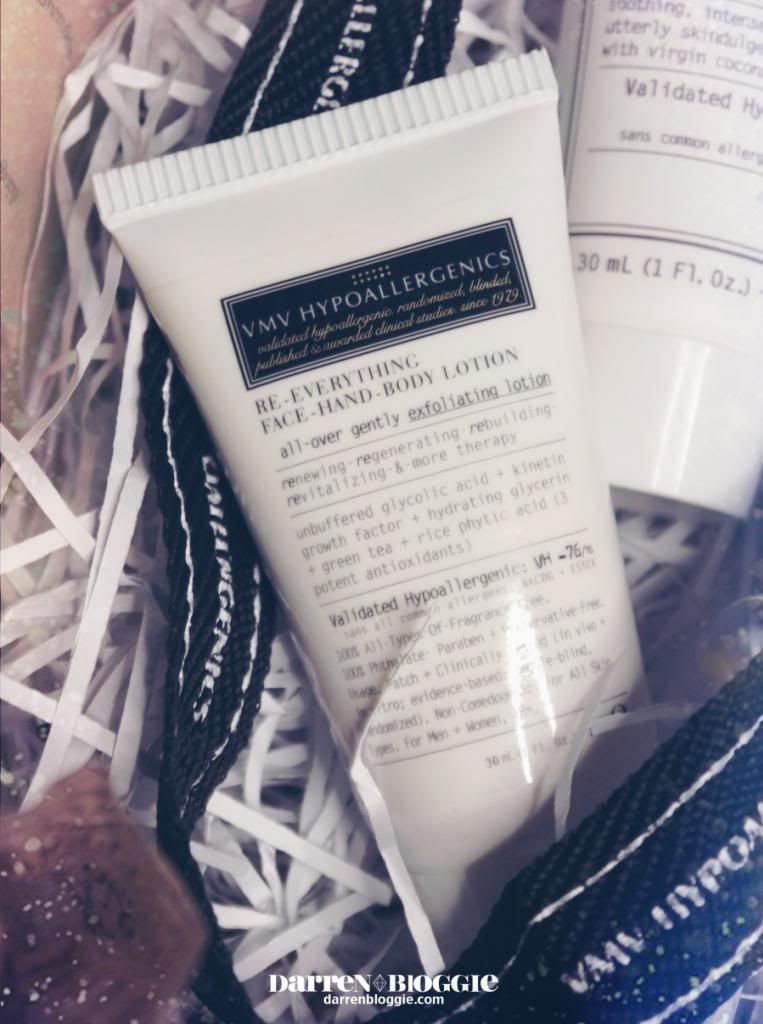 Re-Everything Face-Hand-Body Lotion is a gentle exfoliating lotion which gives you that head to toe anti-aging glow! It helps to renew, regenerate and rebuild you skin! Definitely something you will love for your daily usage since it covers EVERYTHING from head to toe! 😀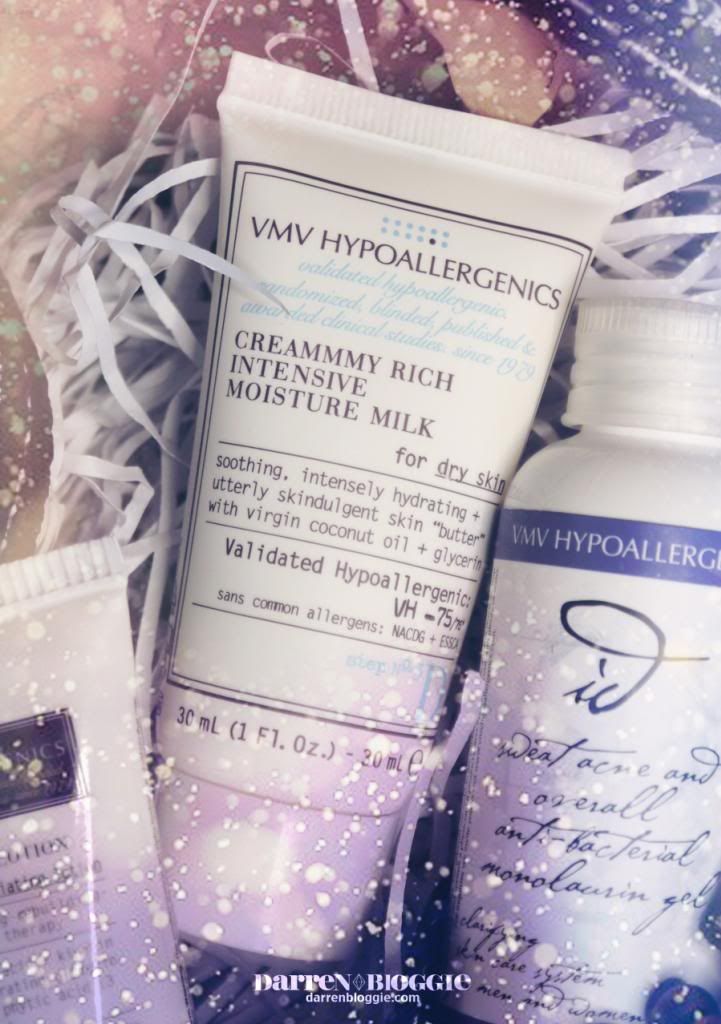 Super Skin Care Creammmy Rich Intensive Moisture Milk for Dry Skin. From the name of the product, im sure you know that this caters to those with super dry skin right? This super rich, custardy cream will helps to protect you in your driest times! 😛 It's creamy yet surprisingly not sticky! Thumbs up!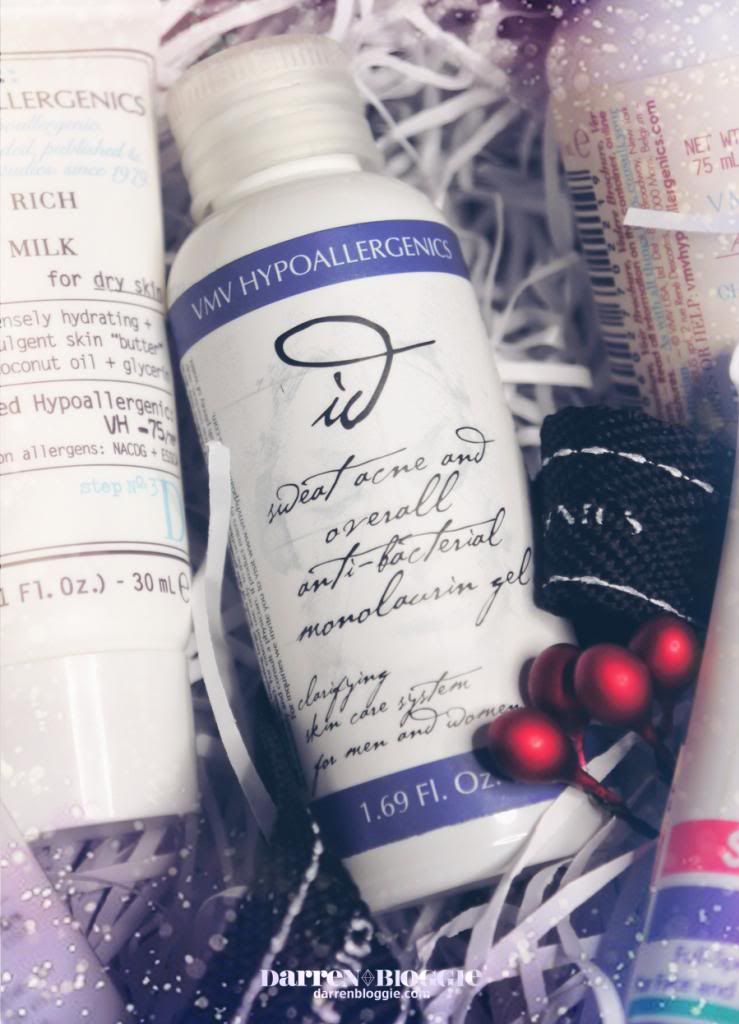 Id Sweat Acne and Overall Anti-Bacterial Gel which is another multi-tasker products as it treats bumps, disinfects, freshen the skin and keeps it cool and matte!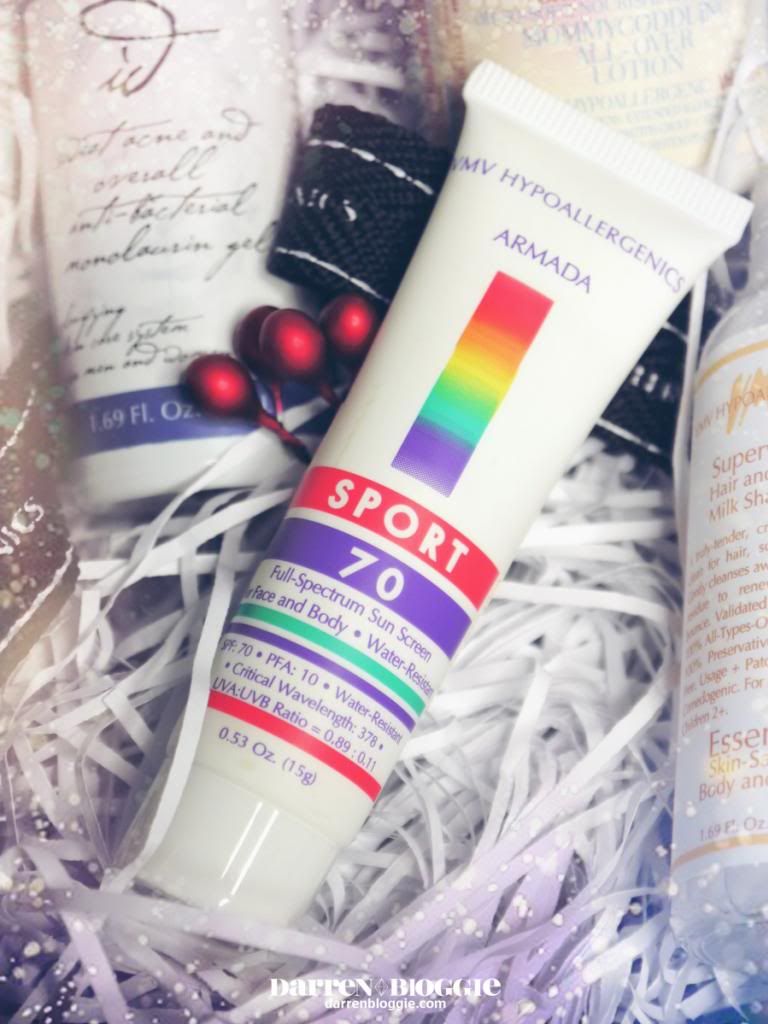 Not forgetting this! SUN SCREEN! very important okay!! The Armada Sport SPF 70 Full Spectrum Sun Screen is light but yet having a strong absorbency which helps to protect your skin from the UV rays! It's also perfect for face and body + water-resistant as well! 🙂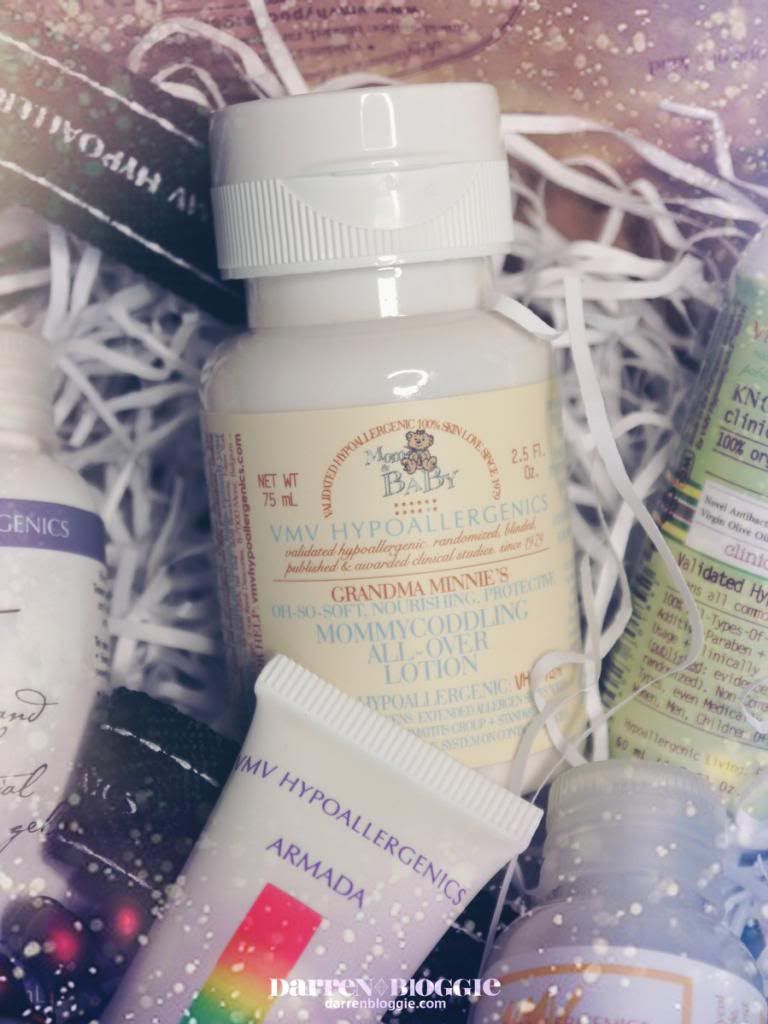 Grandma Minnie's Mommycoddling All-Over Lotion is a sublime head-to-toe favourite of babes of all ages. Good for daily moisturizing, protection and itchy skin relief. Great for Mom-to-be's itchy belly and prevent infection from irritated skin and rashes.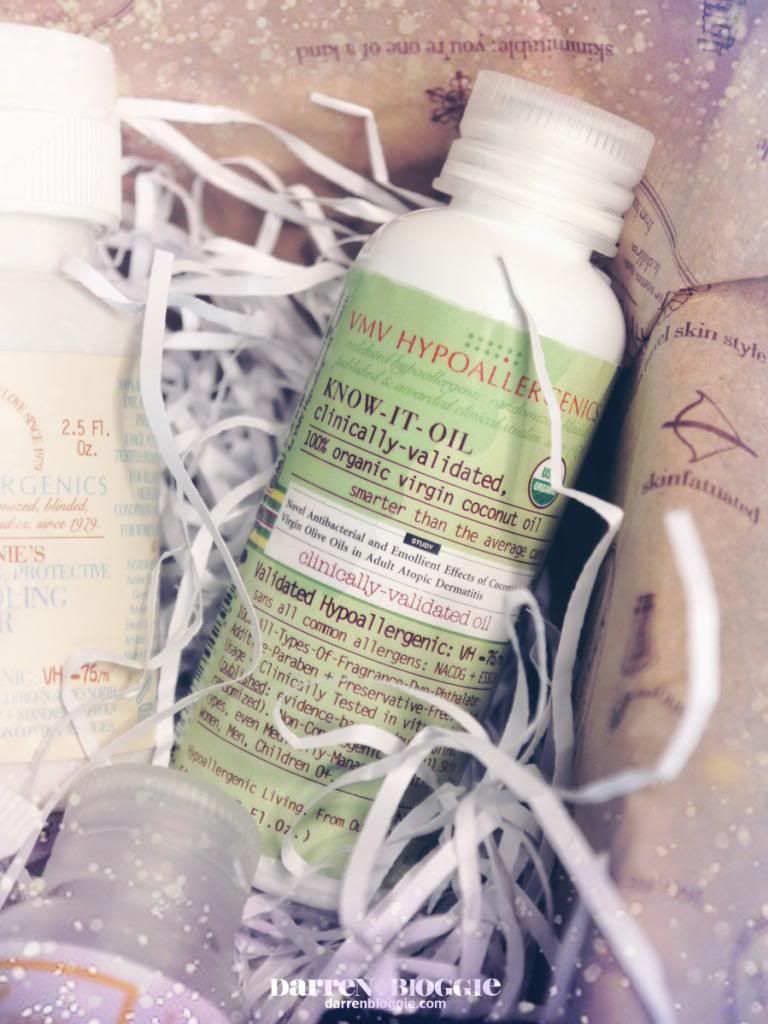 Know-It-Oil gives you a smart and comprehensive care. It's an incomparable moisturizer with fatty acids native to skin which helps repair damage from environmental factors, reduce inflammation and replace lost lipids.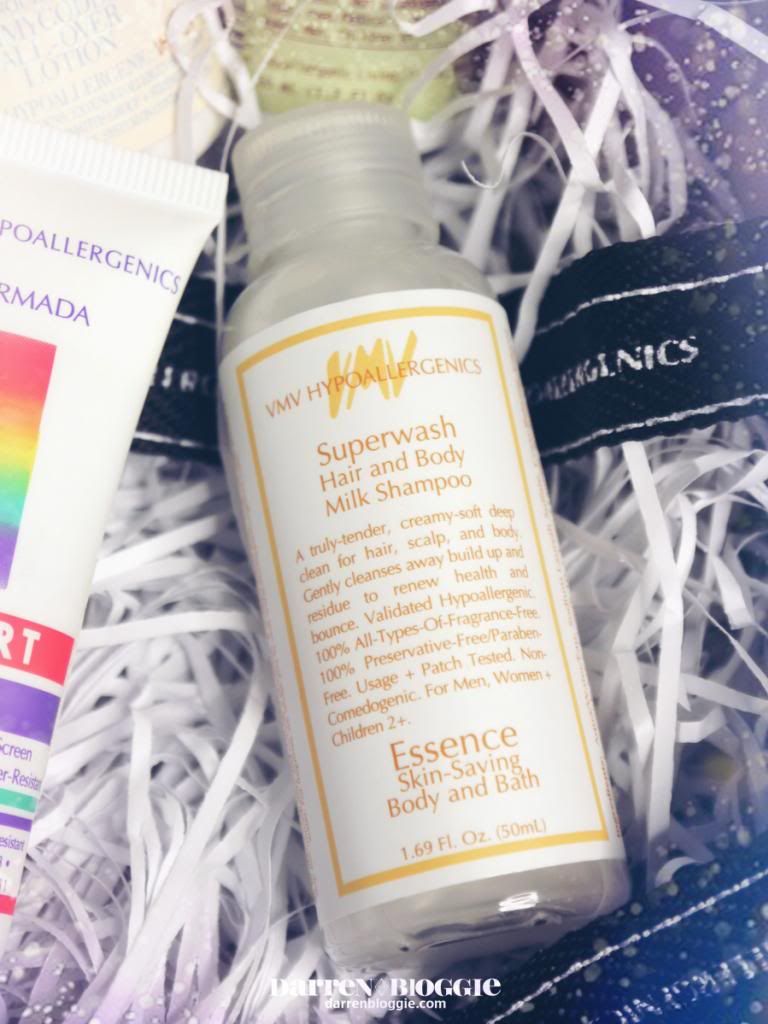 Essence Skin-Saving Superwash Hair and Body Milk Shampoo is a clarifying shampoo to keep your hair strong, shiny and healthy at the same time prevents and helps clear acne and rashes on face, neck, shoulders, arms and back!
Not bad right?! got so many things in this gift package which helps to take care of almost everything from your head, to your face and body!
My VMVery Favorite Things kit is priced at SGD 50.00 and contains travel sizes of the products mentioned above.