SINGAPORE – More than 70 varieties of roses – some of which are uncommon in Singapore – are showcased in Gardens by the Bay's Rose Romance floral display from now till 12 June 2022. Some of the unique varieties brought in for the first time include Rosa 'Friedenslicht', which translates into 'Light of Peace' – a rose named for 70 years of peace after World War II, and Rosa 'Broceliande', a two-tone rose with flowers that are cherry red and ivory or yellow, inspired by the Arthurian legend of how the wizard Merlin fell for the fairy Viviane.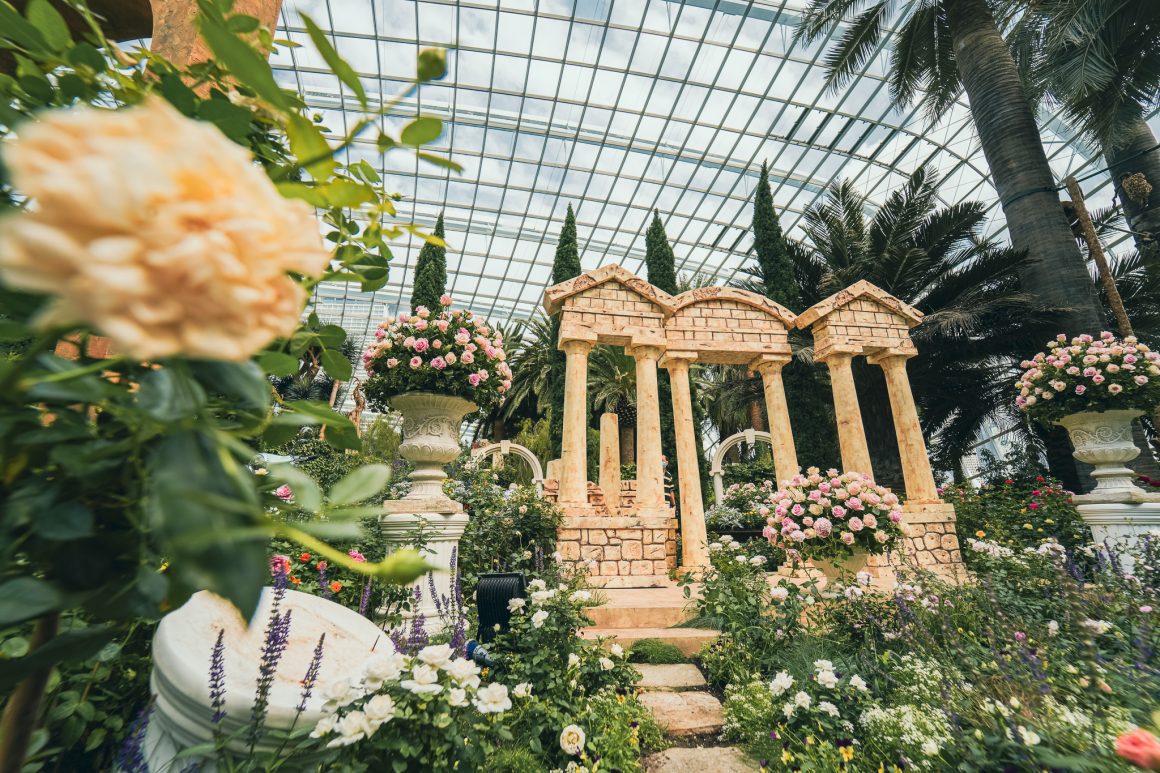 This is the first time that Gardens by the Bay is collaborating with the Embassy of Italy in Singapore to bring a touch of Italy to a floral display. Italy is a country known for beauty and romance, and the rose, which symbolises love and passion, is much-adored by Italians. In the floral display, roses in delicate hues of pink, red, orange and yellow grow amidst an Italian-inspired landscape, such as the narrow, winding alleyways of its towns, and the rustic, arcadian feel of its countryside. A dreamy representation of Verona's famous Juliet balcony beckons, for couples to recreate the famous scene between lovers Romeo and Juliet right here in Singapore – after all, the origins of the story is Italian.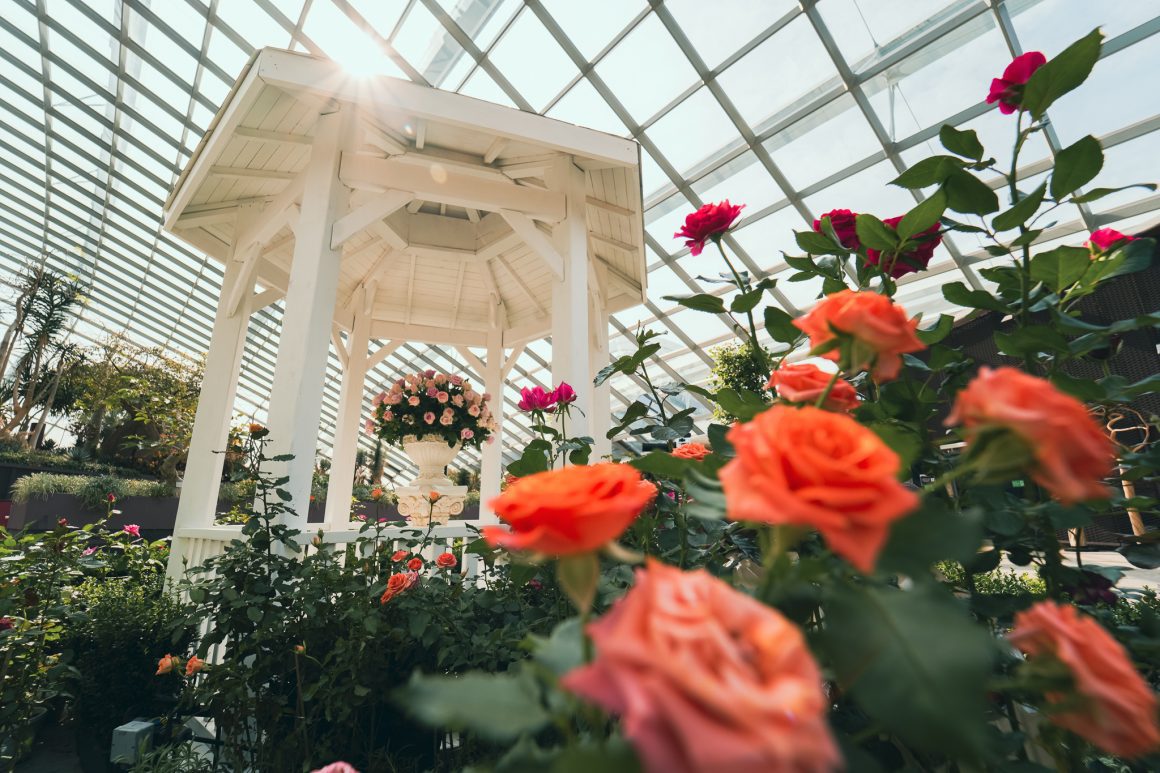 Adding to the Italian flavour are Vespa scooters that bring to mind the romantic comedy Roman Holiday, and an exhibit of miniaturised paintings by craftsmen from Italian art studio Bottega Tifernate.
Visitors can admire roses of myriad colours, shapes and sizes growing in shrubs, trellises, and on rose arches that took three years to cultivate. To complement the display, the Gardens is also collaborating with local florists to present a special rose-themed floral installation each week.
The Italian theme carries on with free opera performances by Italian soprano Marcella di Garbo and baritone Lorenzo Barbieri, who will be specially flying in from Italy in June, as well as workshops conducted by the Italian community such as crepe paper flower making and postcard colouring, for the public to enjoy.      
Rose Romance
13 May – 12 June 2022
Flower Dome, Gardens by the Bay
www.gardensbythebay.com.sg/rose