The GA-700SKZ-7A, a watch resulting from a partnership betweenG-SHOCK and SANKUANZ, was first revealed during the Paris Fashion Week in June 2017. This model, dubbed the ―Tundra‖, is based on the GA-700, a large model popular with young people.
The watch comes equipped with a shock resistant and 200m water resistant structure, with its external design inspired by the spirit of street culture. Other stand-out aspects of this model include the LED backlight, which is activated by pressing a single large button on the front, and the raised dial with large hands that akes reading the time a breeze.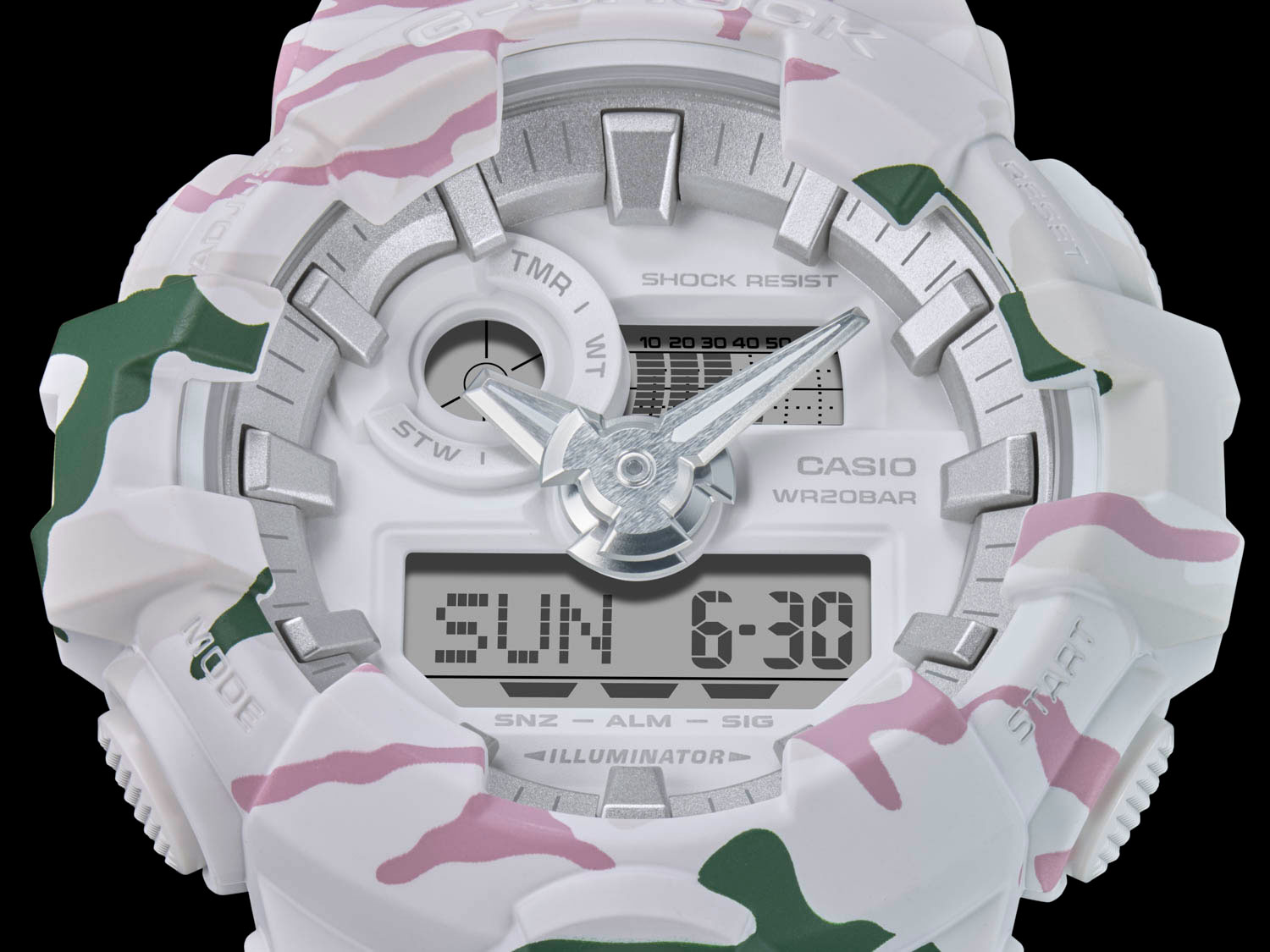 The watch's color scheme is polar camouflage, archetypal of the SANKUANZ collection. This combination of colors was conceived by designer Shangguan Zhe with inspiration from what he describes as the world's most fascinating scenery–the snowy mountains and tundra in the northernmost reaches of the globe.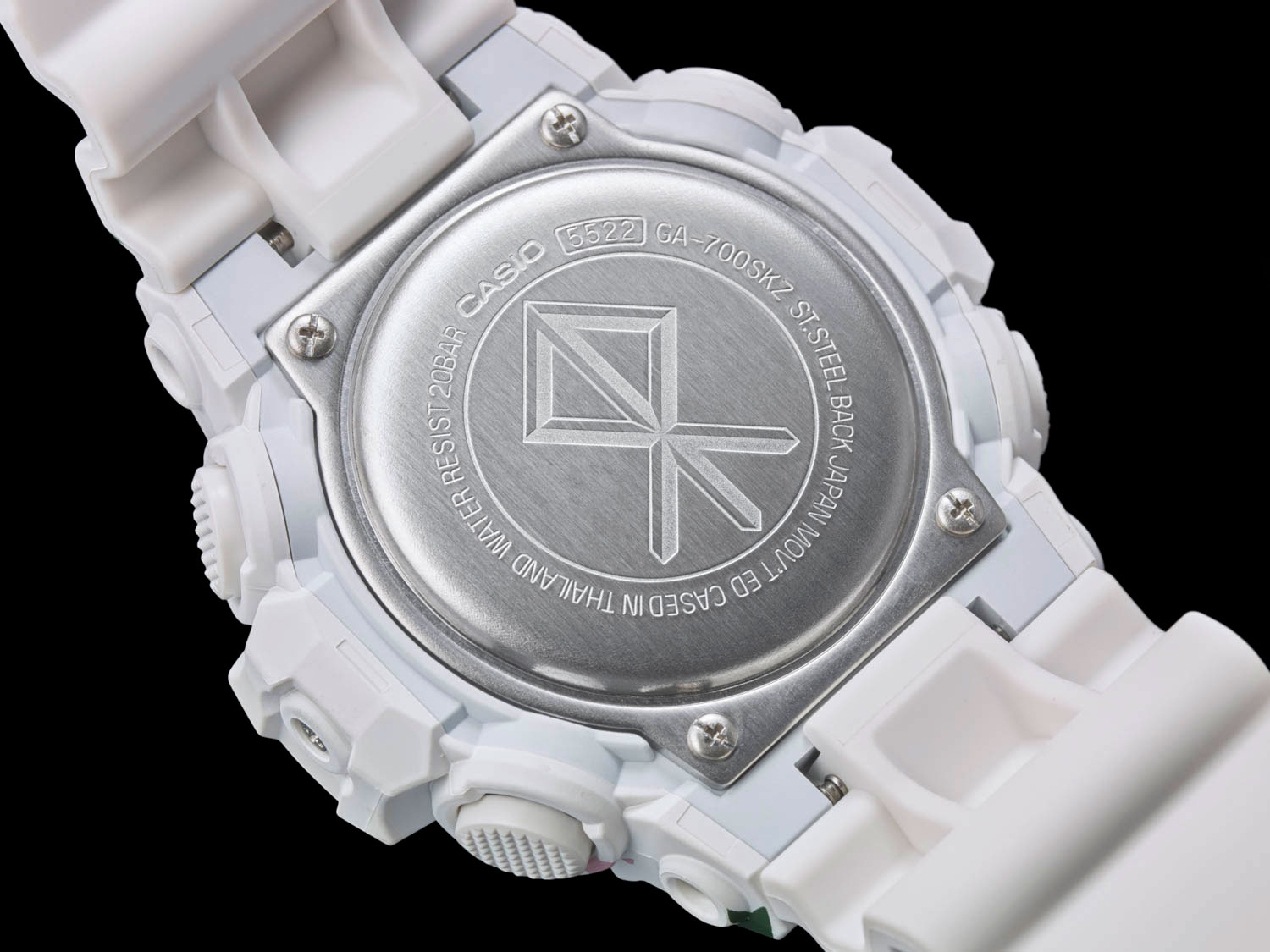 Zhe invited multiple creative teams to participate in the production of this collaborative model, centered on the ideas of "toughness" and "creativity". In particular, Portland-based filmmakers Bright Black shot and produced a promotional video for the watch, which can be viewed below.
The G-SHOCK GA-700SKZ-7A will retail at S$219. It will be available at G-FACTORY outlets and selected retailers.