SINGAPORE – Capella Singapore and Chef Mauro Colagreco, announce the opening of Fiamma on 15 June 2022; presenting authentic, traditional family cuisine inspired by the acclaimed, Michelin-starred chef's Italian heritage. Fiamma embodies the chef's burning passion for cooking, and is a salute to the warmth and spirit of Italy, expressed in humble luxury and seasonal beauty.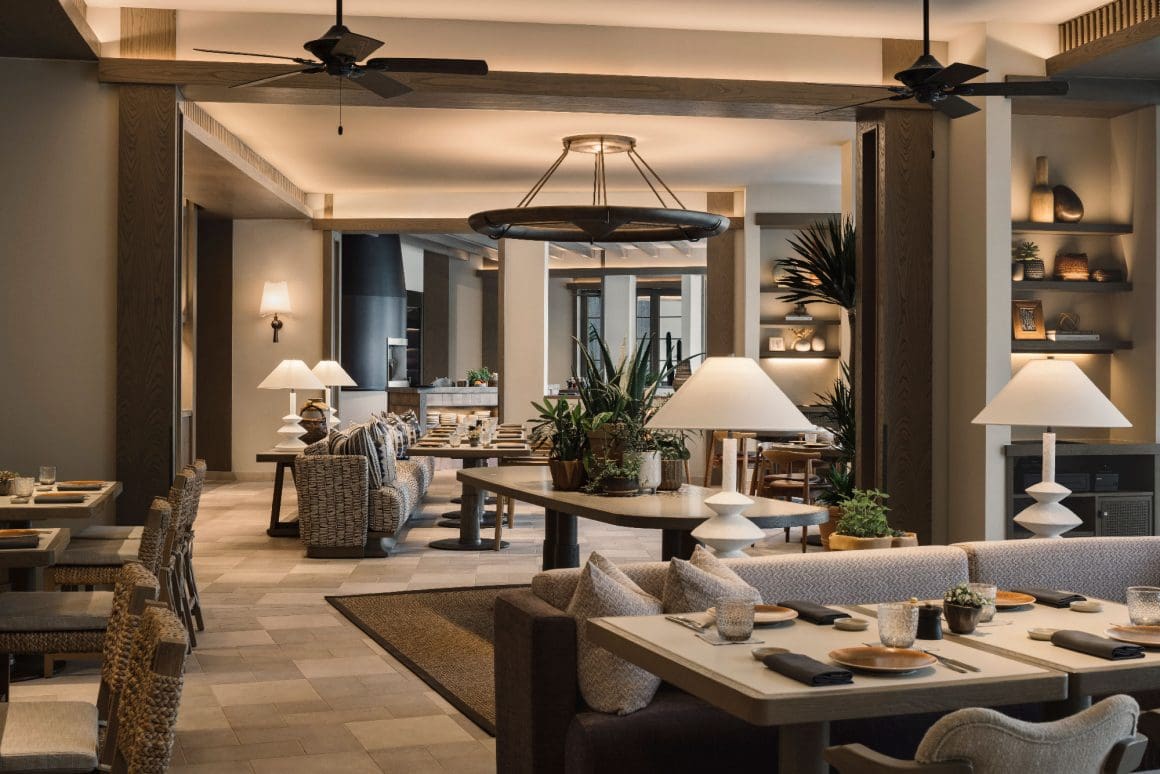 Fiamma's interior, led by longstanding collaborator, André Fu, takes over the resort's former in-house restaurant's long crescent-shaped space; one that opens out to the sheltering tree-line of tropical foliage and the South China Sea beyond. Conceptualised to convey the duality of the expected and unexpected, the 138-seater's interior is divided into six layered experiences; each unique in its design and function, but whose sum of the parts is a unified, accreted, single cohesive spatial narrative.
A preview into the repertoire of dishes from Chef Mauro highlight an appetiser, main course and dessert from a menu that exemplifies his affection for fresh produce, and the influence of his heritage. A wonderfully surprising starter is the Crudo di gambero rosso, comprising of red prawn tartare. The dish is inspired by
a stunning variety of prawn, Gamberoni, he had discovered in the San Remo region along the coast of Northwest Italy, shortly after arriving in nearby Menton, France, to set up his now world-famous restaurant. The raw flavours of the prawn are celebrated in this appetiser as Chef Mauro prepares it in the way he
would love to have it: natural and lightly seasoned with citrus. At Fiamma, the dish is made complete with kumquat and fava beans.
Of the wide variety of main courses, Chef Mauro casts focus on the Pescato Del Giorno, or Fresh Catch of the Day, which he elects to present with influences from the region of Liguria, which is known for its seafood. At Fiamma, the fish is first grilled on the fire grill before being finished in the oven. Completing this highlight, it is served with seasonal vegetables, olives and capers, a sauce of lemon juice & fish stock, and fresh herbs.
Every meal at Fiamma must end on a sweet note with Chef Mauro's Dolce creations, such as the classic Affogato al Café, and Semifreddo, which boasts a blend of unique textures and flavours from the frozen nougat with nuts, pistachios, fresh almonds, cardamon and seared apricots.
Fiamma
Capella Singapore
1 The Knolls, Sentosa Island,
Singapore 098297
Open daily from 7:00 am to 11:00 am for breakfast, and for lunch and dinner from 12:00 pm until 10:00 pm.
For reservations, visit capellahotels.com/capella-singapore/dining/fiamma or email fiamma.singapore@capellahotels.com