SINGAPORE – Make reconnecting with friends and family merrier this holiday season with delicious sips from Starbucks newest holiday beverages. This holiday selection of food and beverages are made just for you, with familiar yet fresh flavors and served handcrafted, just the way you like it.
Nothing puts you in a holiday spirit more than seeing festive décor decked along the streets. Top it all off with Starbucks iconic Christmas cups in your hands as you kickstart your holiday shopping this season! Not forgetting our returning holiday favorites that are iconic for a Starbucks Christmas like no other.
Starbucks® Toffee Nut Crunch Latte
(Tall (Hot/Iced), $7.80 | Tall (Frappuccino), $8.20)
The holidays mean one thing! Get all toasty and cozy this holiday with the beloved Toffee Nut Crunch Latte. This returning festive favorite unites the heartwarming flavors of buttery toffee nut balanced with subtle notes of toasted nuts with Starbucks® signature espresso for a deliciously rich cup of comfort.
Available as a hot, iced, or blended handcrafted beverage.
Starbucks® Peppermint Mocha
(Tall (Hot/Iced), $7.80 | Tall (Frappuccino), $8.20)
Your all-time favorite holiday special, the iconic Starbucks® Peppermint Mocha, is back to bring warmth and sweetness this season. Inspired by traditional holiday sweets, the chocolatey Peppermint Mocha, topped with whipped cream and red and white candy bits, is reminiscent of cozy days spent with loved ones.
Available as a hot, iced, or blended handcrafted beverage.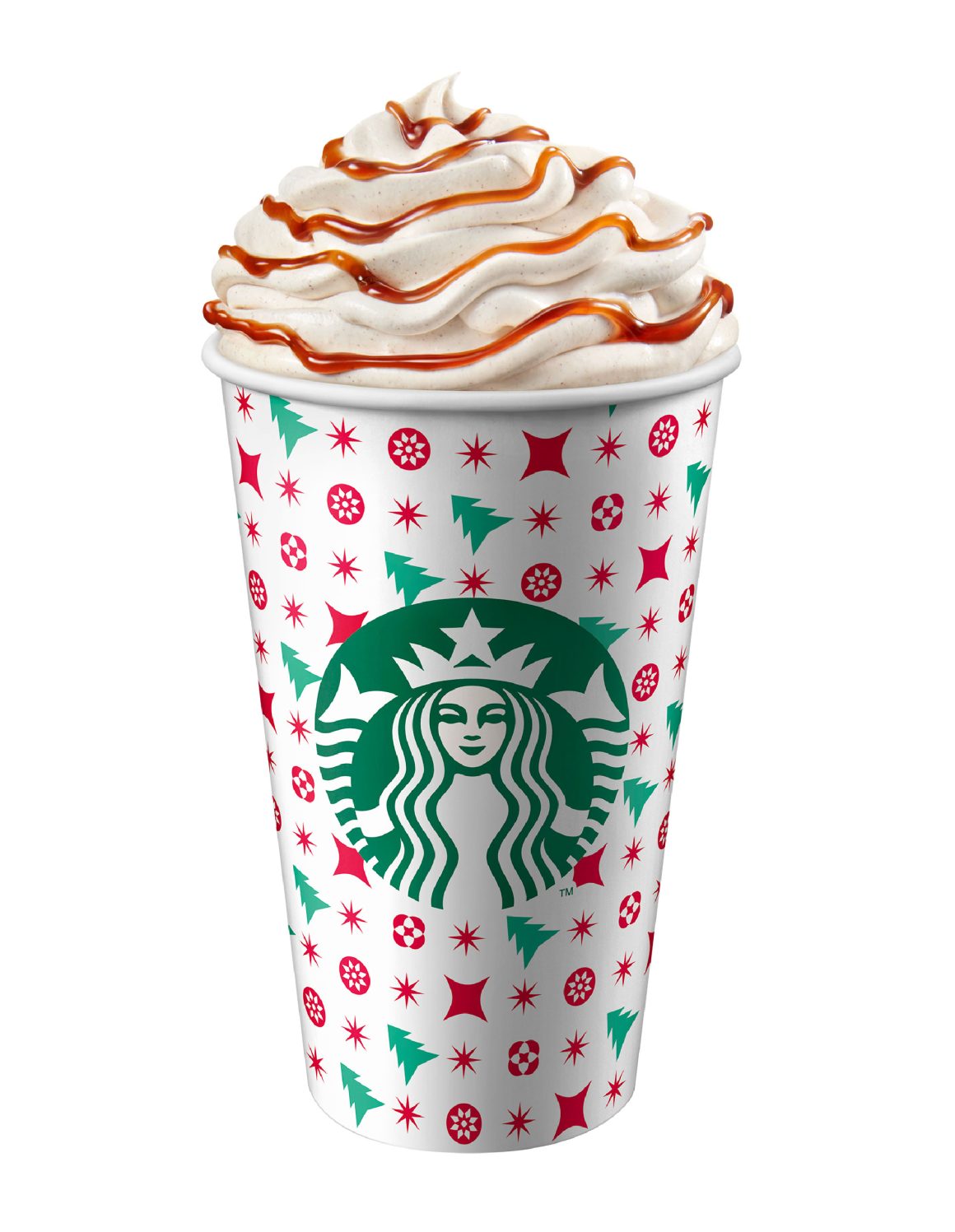 Starbucks® Gingerbread Latte
(Tall (Hot/Iced), $7.80 | Tall (Frappuccino), $8.20)
Get merry as the all-star festive Gingerbread Latte makes a comeback this holiday season to bring comforting flavors and joyful memories. The Gingerbread Latte exquisitely blends Starbucks® classic signature espresso roast with sweet and delicately spicy gingerbread flavors for the perfect holiday treat.
Available as a hot, iced, or blended handcrafted beverage.
The Holiday beverages will be available for all to enjoy in-store, mobile order and Starbucks® Delivers, as well as via food delivery partners: GrabFood, Foodpanda and Deliveroo.
'TIS THE SEASON TO INDULGE IN THE STARBUCKS® FESTIVE FOOD WONDERLAND
For the savoury selections this holiday, the Black Pepper Meatless Chicken Pie ($7.20) features the meatless grilled chicken from Harvest Gourmet and packed full of peppery flavor that is oh-so-comforting. The Beef & Mushroom Shepherd's Pie ($7.20) is a delightful mix of minced beef and mushroom, topped with golden potato for a comforting, indulgent bite. Choose the Maple Pecan Twist ($5.20) for a delicious, flaky pastry that is lightly sweetened with maple syrup and topped with roasted pecans.
Not forgetting the must-have dessert for Christmas – the Chocolate Hazelnut Praline Cake ($7.90) that has become a yearly Christmas tradition. A Starbucks Christmas fan favorite – Layers of indulgent creamy hazelnut chocolate mousse and chocolate sponge on a crispy feuilletine base.
The less sweet Mixed Berry Cheesecake ($7.90) is also a pretty, festive cheesecake that is still equally creamy, indulgent, and delectable for a berry, Merry Christmas. Just like a gift that keeps on giving, the dessert selection caters to varying taste profiles with nutty options like the Pistachio Rose Cheesecake ($7.90), or the Hazelnut White Chocolate Cheesecake ($7.90).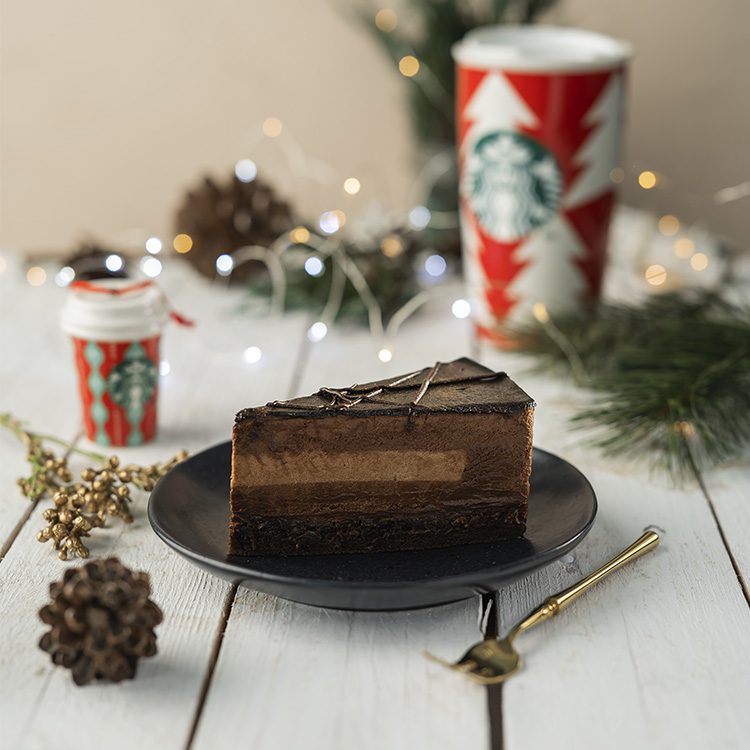 Non-cheesecake options include the Maple Pecan Apple Cake ($7.90) or the Salted Caramel Chocolate Cake ($7.90) that is made extra delicious with the addition of chocolate chips within its layers and topped with an adorable gingerbread man chocolate. Delish!