Boomarang, located by the scenic Singapore River at Roberston Quay is a café, bar & bistro serving fresh and authentic Australian cuisine. Strategically located near the CBD at Boat Quay, Boomarang offers a relaxing ambience for all-day dining & entertainment.
During one of our staycation around that area, we decided to explore around and look for a place to have breakfast. We came across Boomarang and decided to settle our breakfast here. It seems to be well-loved by the residents around the area, mostly expats as we saw a few tables of them with their kids enjoying breakfast and the morning sun.
We each ordered a main and a coffee to share. The Open Face Melt $12, comes with Roasted Chicken, avocado, mayonnaise, cheddar with mesculin and choice of toast.
For myself, I ordered my all time favourite breakfast with the usual Pork sausages, bacon, scrambled eggs, hashbrown, roma tomato, mushrooms, baked beans and white toast from The Ashes, $22
For coffee, you can choose between a glass or a mug. Since we are both sharing, we ordered a mug of Latte which cost us $8.50 instead of $5 for a glass.
With a scenic view and decent food, Boomarang is quite a nice place to visit for a weekend morning breakfast with your loved ones.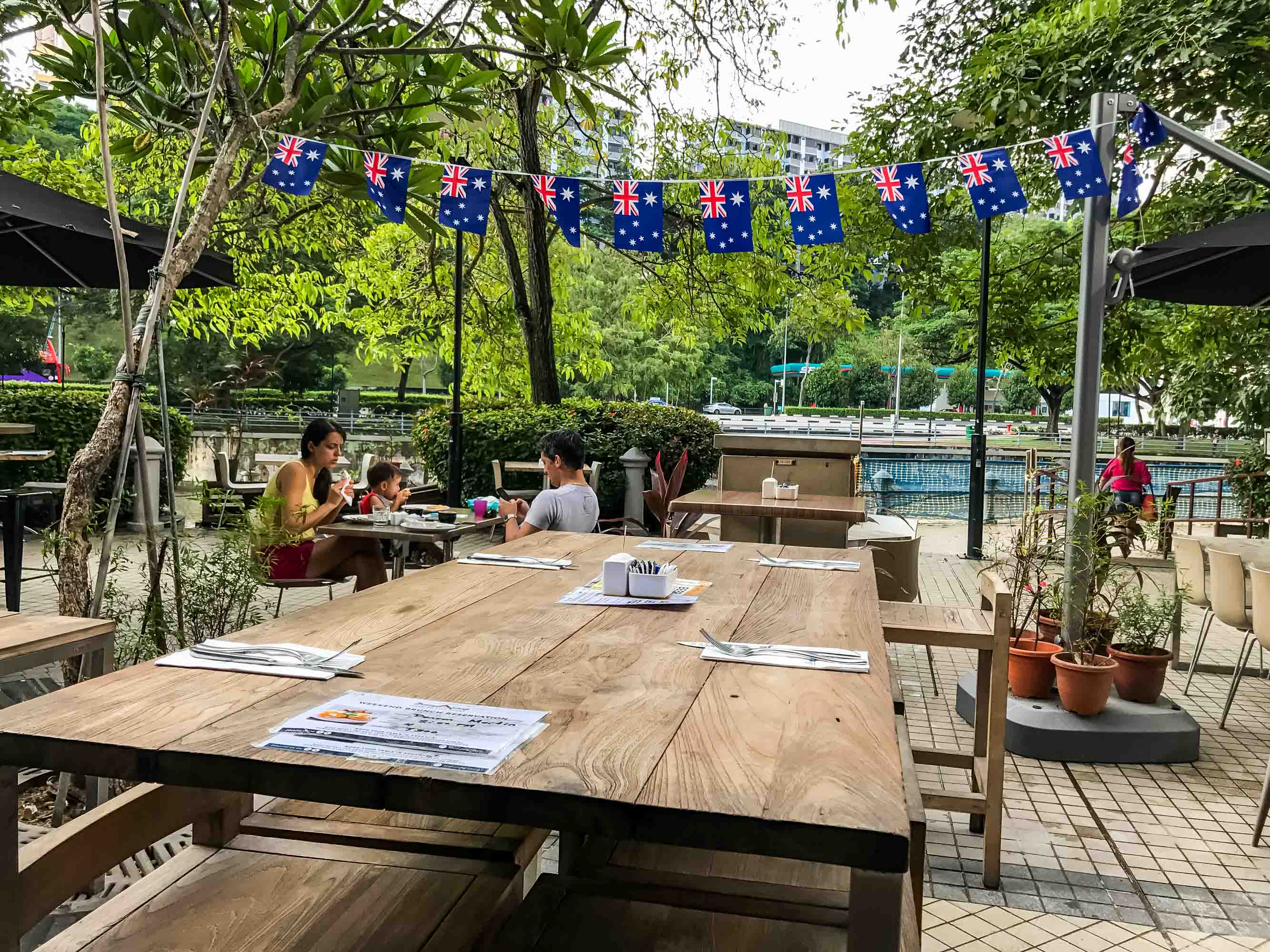 Boomarang Café Bar & Bistro
60 Robertson Quay
#01-15 The Quayside
Singapore 238252
Tel: +65 6738 1077
Operating Hours:
7:00am to 3:00am