No gadget in the indoor cleaning arena has evolved as much over the past few years as the vacuum cleaner has. In today's fast-paced society, cult favourites are usually lightweight and handy – ideal for quick, occasional cleaning on demand. The answer to today's need for instant solutions at-the-ready is the Bosch Unlimited: a
breakthrough in the evolutionary flux of cordless vacuum cleaners.
Always ready, always running
We need our devices to be at our fingertips and at our beck and call, whenever and wherever we need them. With most cordless vacuum cleaners, the perennial problem faced is the downtime during recharging
Precise vacuuming – even in hard-to-reach areas
With a lightweight, compact body and dynamic shape, the Bosch Unlimited is particularly easy to use and perfect for vacuuming under the table, behind doors and cupboards, as well as in between car seats. Multiple accessories including the long, flexible nozzle can be easily attached to clean high ceilings and tops of doors and refrigerators to expunge your homes of pesky cobwebs found in the most inaccessible corners. For places where full-sized vacuum cleaners can't reach, detaching the Unlimited into a handheld spot cleaner is faster than ever – just slide apart and off you go, no need to snap on any other accessories into place.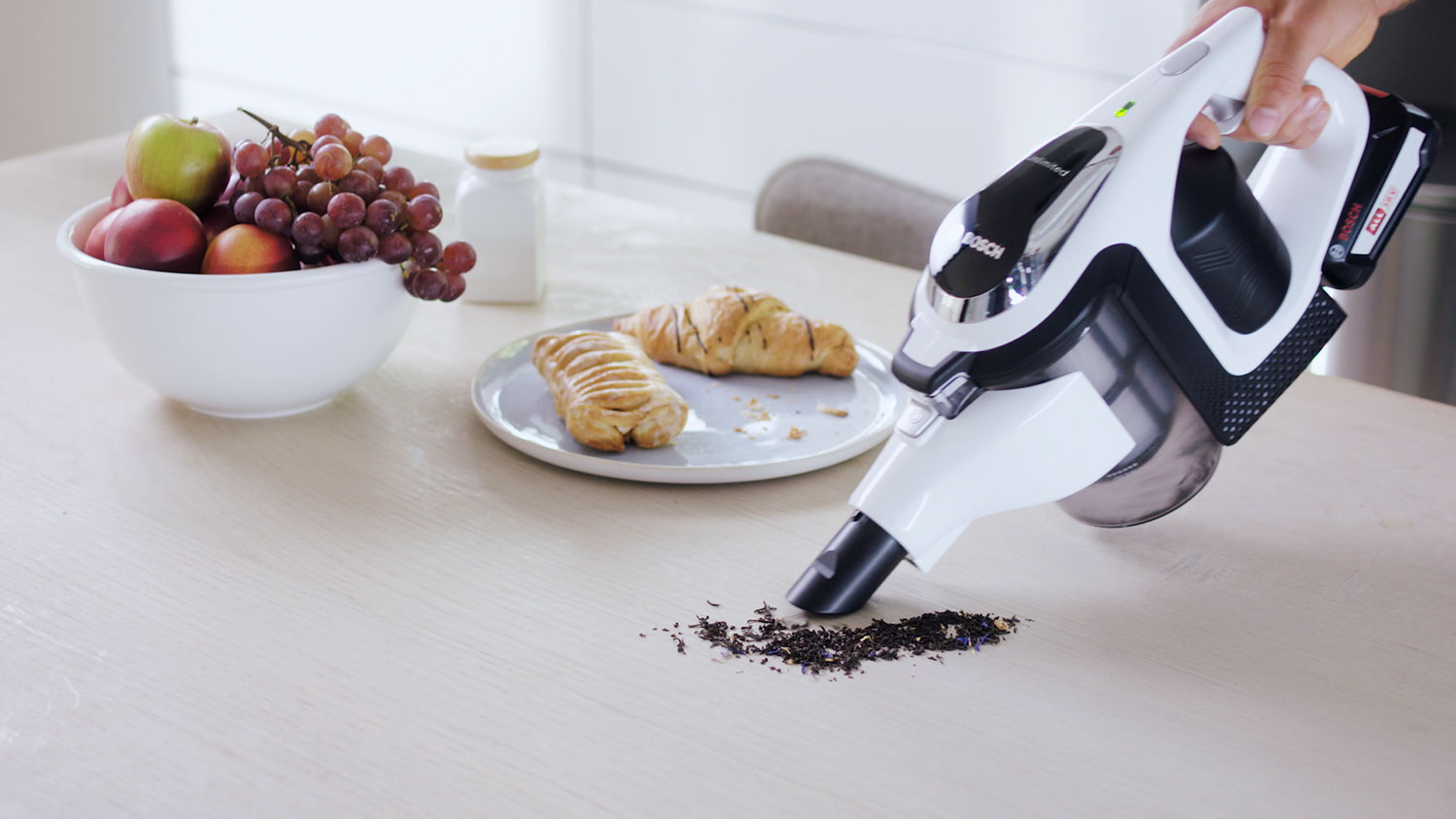 With great power comes great ease
The dream of instant cleaning performance has become a vivid reality, thanks to Bosch's powerful rapid-rotation DigitalSpin motor. Together with the innovative TwinBrush™ – a brush attachment with both hard and soft bristles for cleaning in two phases simultaneously – hard floors and carpets alike can be thoroughly and easily cleaned. A powerful clean doesn't mean having to compromise on sound disturbances, as the Unlimited works efficiently with minimal noise.
The Bosch Unlimited cordless handstick vacuum cleaner will be available from 15 June 2018 at the Bosch Experience Centre and major electronic stores at a retail price of $1,399.