SINGAPORE – With the festive season approaching, Philips Domestic Appliances has curated a list of smart gifts that are perfect for upgrading yours or your loved one's homes.
A multi-use product for clean, germ-free floors – Philips Cordless Vacuum 8000 AquaPlus
The Philips Cordless Vacuum 8000 AquaPlus now makes
cleaning a breeze. It vacuums and wipes all at once, with twice the suction as compared to regular vacuums, thanks to its dual suction channels and unique Aqua nozzle that auto-adjusts to clean all types of dirt efficiently. To keep the house clean and germ-free, the vacuum also removes up to 99% of bacteria and has an antibacterial microfiber cloth with Always Clean coating to protect from bacteria growth after each clean. Built with the newest generation of lithium-ion batteries, the vacuum can run for up to 80 minutes using a Lithium ion 25.2V battery in a single charge2 on its turbo mode.
For crease-free holiday outfits – Philips All-in-One 8000 Series
The new Philips All-in-One 8000 Series ensures wrinkle-free outfits forthe festive season, while also eliminating 99.9% of bacteria, dust mites and odors3.
Its OptimalTEMP technology guarantees no burns on any ironable fabric, allowing you to seamlessly iron everything from jeans to silk with one optimal temperature setting. A multi-angle board allows pivoting to any position for those hard-to-reach places on your garment, while the top hook conveniently hangs your garments from
a clothes hanger and easily folds away when not in use. Its integrated wheels also make it easy to move around and maneuver.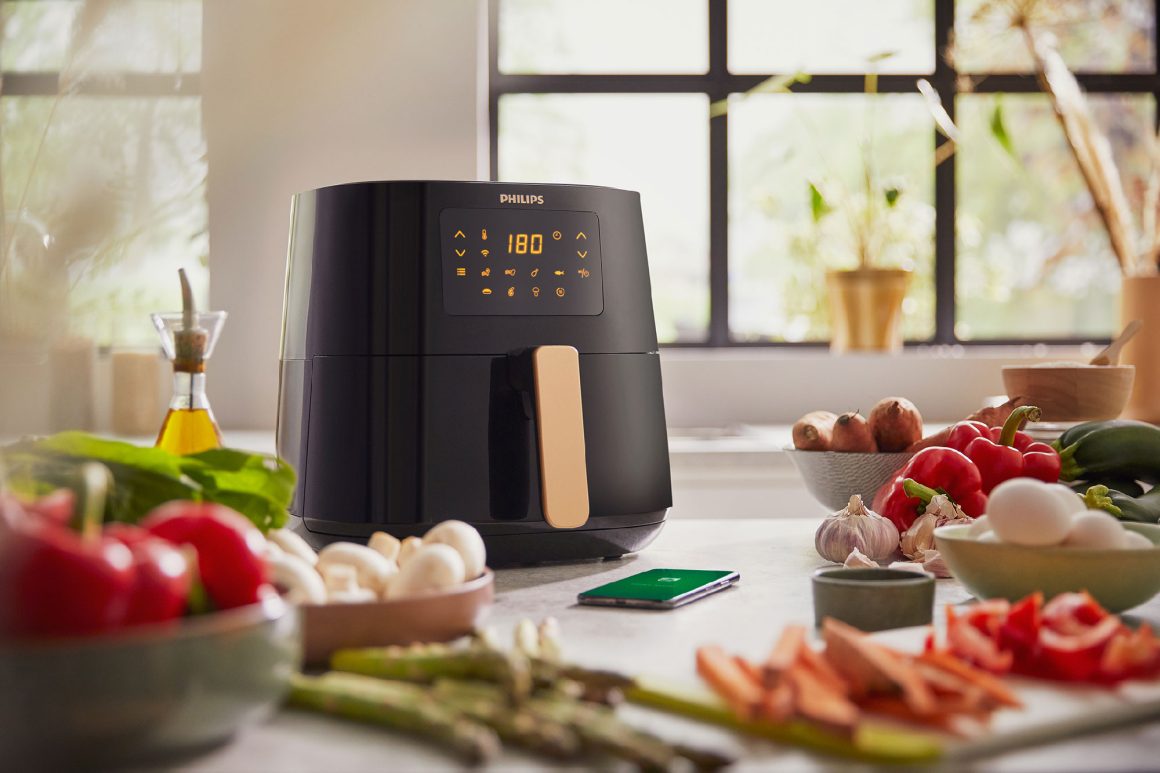 Stay connected without missing the party – Philips Essential Airfryer XL Connected
Don't want to miss out on the conversations at your party as you play host and prepare the festive meal? Be in the centre of all the action while you impress your loved ones with festive treats made by the Philips Essential Airfryer XL Connected, which lets you sit back and relax while it does all the work for you. It is the first air fryer from Philips that allows you to remotely track, monitor and control the cooking process from your smartphone with the NutriU App. With personalized recommendations and inspiration for hundreds of recipes, as well as step-by-step cooking instructions delivered to your smartphone, this power duo makes cooking efficient and fuss-free, even for novices.
The Philips NutriU App also offers delicious Christmas recipes that can be paired with Philips Airfryers, including the staple Christmas bundt cake, Christmas fruit cake with apricots and mini carrot cakes.
For the post-Christmas party pick-me-up – Philips 2200 Series LatteGo
To recover from the festive merrymaking, look no further than the Philips 2200 Series LatteGo for that perfect café-style morning cuppa. A fully automatic espresso machine, it offers two unique beverage
options – Cappuccino and Latte Macchiato across 12 grinder settings, all at the touch of a button. Its intelligent Aroma Extract system attains a delicate balance between brewing temperature and aroma extraction, while regulating the water flow rate, so you can enjoy the perfect cup of coffee with greater conveinience.
The Philips 2200 Series LatteGo is also fitted with an easy-to-use and intuitive user interface and the fastest to clean LatteGo milk system, which mixes milk with air at optimum temperature for silky-smooth froth for milk-based beverages. The entire system can be cleaned
in as little as 15 seconds under a tap or in the dishwasher and the patented AquaClean water filter minimizes the need for descaling for up to 5,000 cups.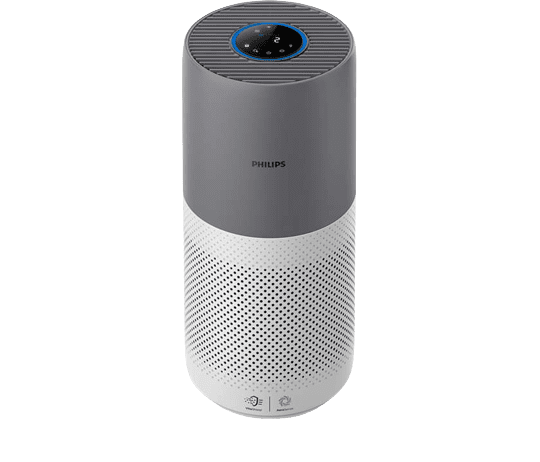 Breathe easy when the party gathers at your home – Philips Air Purifier Series 2000i
Did you know that people spend up to 90% of their time indoors, and that most of the air pollution that we are exposed to occurs in the indoor environment? In fact, the air we breathe indoors can be up to 2 to 5 times more polluted than outdoor air6 and is often compromised by PM2.5 ultrafine particles, allergens, bacteria, harmful gases as well as air humidity.
With individuals wanting their living spaces to be safe, comfortable and connected for not just themselves, but for their loved ones as well, protecting the air quality of your home is vital in ensuring a healthy home. Protect the air you breathe with the Philips Air Purifier 2000i Series, which senses harmful particles, gases, and allergens in real-time with a professional-grade sensor that detects indoor pollutants such as pollen, dust mites, mold spores and pet dander. Equipped with the NanoProtect HEPA filter, it can remove 99.9% of particles from the air. Pair it with the intuitive Philips Air+ app, which allows you to easily keep track of all pollutants and automatically adjusts your devices performance, taking the guesswork out of it and letting you breathe easy and with peace of mind.
All products listed here are available for purchase from the Philips e-store, leading electronics stores, major department stores, hypermarkets and selected authorized retailers. For more information, please visit https://www.philips.com.sg/.