The Singapore Bicentennial Office today announced the launch of online ticketing for its centrepiece event – From Singapore to Singaporean:The Bicentennial Experience, to be held from 1 June to 15 September 2019. From 10am on 17 April 2019, the public can secure tickets to visit the two-part showcase at Fort Canning for the month of June, through the Singapore Bicentennial website.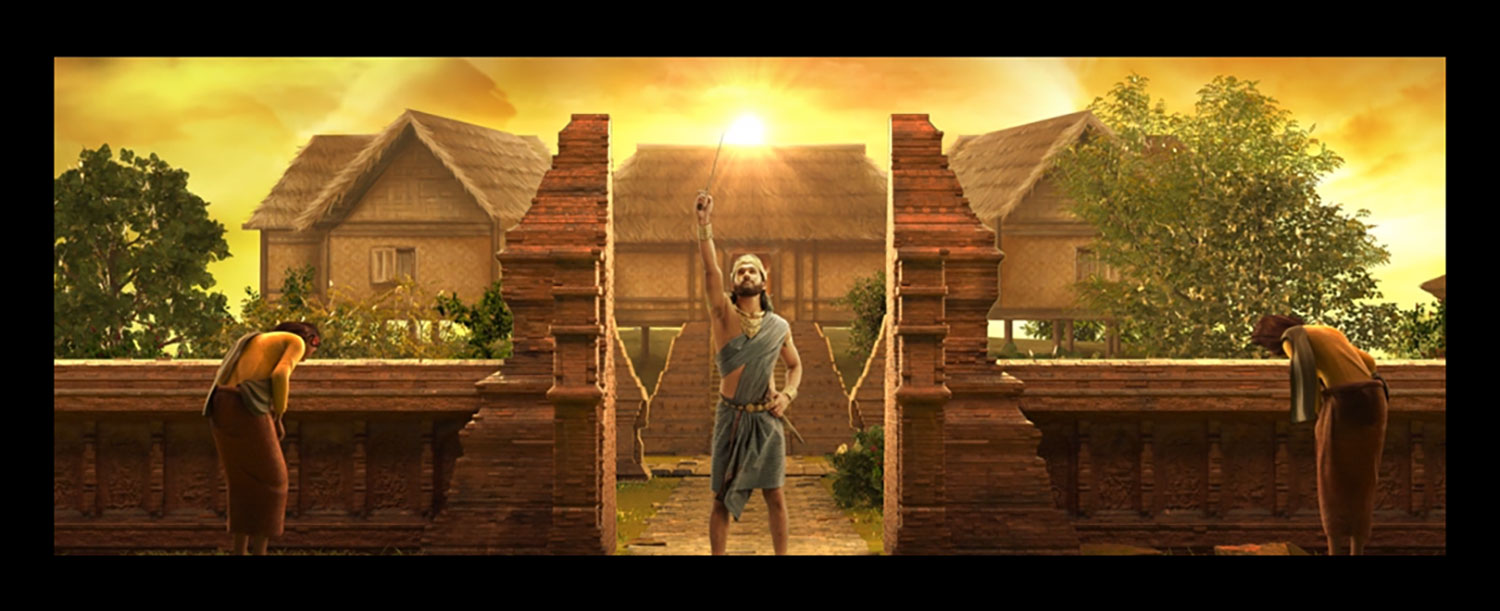 From Singapore to Singaporean: The Bicentennial Experience
Set in the historic Fort Canning Park, From Singapore to Singaporean: The Bicentennial Experience comprises two showcases – 'Time Traveller' and 'Pathfinder'. 'Time Traveller' is an immersive, cinematic experience within the Fort Canning Centre, taking visitors through five powerful acts that present Singapore's story over 700 years in 60 minutes. Viewers of the indoor multimedia show can expect to witness the sights, sounds and drama of the formative events throughout our evolution. These will be told through interactive elements including live action actors, theatre-standard set designs, and special effects. Visitors will be able to enter the experience at regular intervals throughout the day.
Outdoors within the greenery of Fort Gate, 'Pathfinder' is a free-and-easy experience where visitors can walk through eight interactive pavilions and installations, taking in reflections of Singapore's journey from past to present. Visitors may spend 30 minutes or longer at this showcase.
Mr Gene Tan, Executive Director of the Singapore Bicentennial Office, said, "We had conceived the Bicentennial Experience as an immersive world where visitors can drop into key moments of our 700-year history and be an eye-witness to the many points where we navigated the tides of time through war, climatic episodes, geopolitics and the everyday struggles of the peoples who were once here. Our hope is that visitors of all ages will be inspired by our tumultuous history and find out for themselves just what it took for us to journey from Singapore to Singaporean."
How to get tickets
Entry to The Bicentennial Experience is free of charge and open to all. Members of the public who want to visit in June may book their tickets online via the Singapore Bicentennial website. Tickets are offered on a first-come-first-served basis, and visitors may book up to a maximum of 12 tickets online. Once booking is complete, an e-ticket will be issued via e-mail, which needs to be shown for admission at Fort Canning Centre. Further details on larger group bookings, accessibility, and more, can be found on the Singapore Bicentennial website.
Visitors of all ages are required to have an admission ticket to enter. The PG-rated show is recommended for children aged 5 years and above.
Tickets for The Bicentennial Experience in July will be made available from 1 June 2019. The ticketing counter at Fort Canning Centre will also be open for walk-ins from 1 June, subject to ticket availability. The Time Traveller runs on Mondays from 830am to 530pm, and Tuesdays to Sundays from 830am to 10pm. The Pathfinder is open to the public from Mondays to Sundays, from 830am to 1030pm.
For more information, please visit https://www.bicentennial.sg/the-bicentennial-experience/