Sponsored Advertorial / M1 BlackBerry Ambassador
If you guys are following me "closely" enough (if not, you can do so here ) , i'm sure you are aware that i'm on of the M1 Blackberry Ambassador right? Been sharing the good deals on my facebook and twitter.. and now finally able to share them on blog! (cos need time to plan for a gd post with pictures and text ma~)
I was having a real hard time trying to look for a camera with these function since im going back for my ICT this coming july~
and the only phone i can think of is Blackberry! though there are other phones that may provide such functions but im still kinda hooked onto a blackberry…
Was really excited and happy when i received the notice that i was being selected as one of the M1 Blackberry ambassador and this blackberry just came in time! 😀
I'm sure you must be questioning… what's so good about this blackberry right?
With access to email, mobile internet browsing and BlackBerry Messenger, you can connect better than ever to the people who matter the most to you, making the BlackBerry the sort of smartphone you'll love!
BlackBerry gives you on-the-go email access!
With Push Mail, you get to stay in the loop of your emails. Instantly alerting you via your BlackBerry smartphone when messages are sent to any of your personal and business-based addresses.
Take your instant messaging wherever you go!
Enjoy many of the Instant Messaging (IM) features such as the BlackBerry Messenger on your BlackBerry smartphone – no matter where you are or what you are doing!
Stay Social with your BlackBerry Smartphone!
Update your status, share funny pictures and post on your friends' walls anytime you feel like it! Social Networking on your BlackBerry smartphone allows you to stay in touch with your social world from almost anywhere!
Totally met all the requirement i'm looking for! It's really a perfect phone for all NSF or pple whom are working in a non-camera phone environment. (referring to Black Berry Bold 9780 non-camera edition)
Check out the price plans offered by M1 here!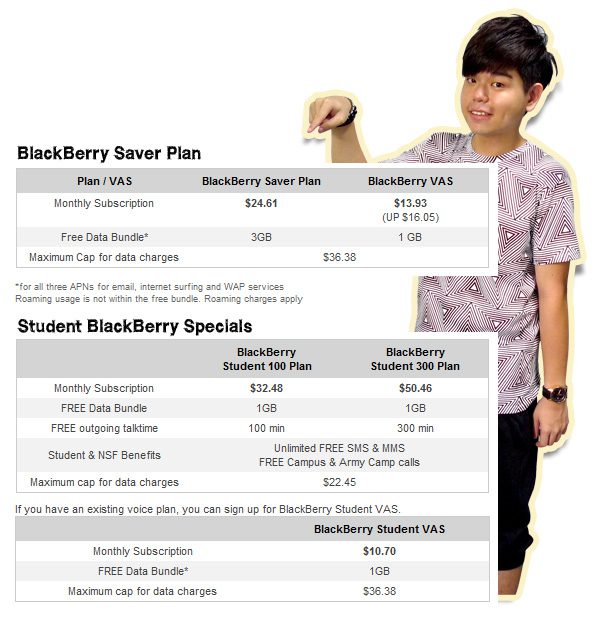 You can sign up for either BlackBerry Saver Plan or BlackBerry VAS (Value Added Service).
To sign up for BlackBerry VAS, an existing Voice Plan (e.g. SunSaver, SunSaver or SunMax Plan). is required.
For the Students and NSF, get the best value NEW BlackBerry Student Plans Promotion Access FaceBook, BlackBerry Messenger, Twitter, and more with our Stay Social with your BlackBerry Smartphone!. With FREE 1GB data bundle and data usage bill-capped at $22.45, you can keep in touch with your friends on-the-go without worrying about cost.
What's more, enjoy FREE talktime, unlimited FREE SMS & MMS, and more.
*terms and conditions apply
Other than the Blackberry Bold 9780 non-camera edition that im using now, there are lots of other blackberry devices for you to choose from, like the latest BlackBerry Torch 9800 & BlackBerry Bold 9780 !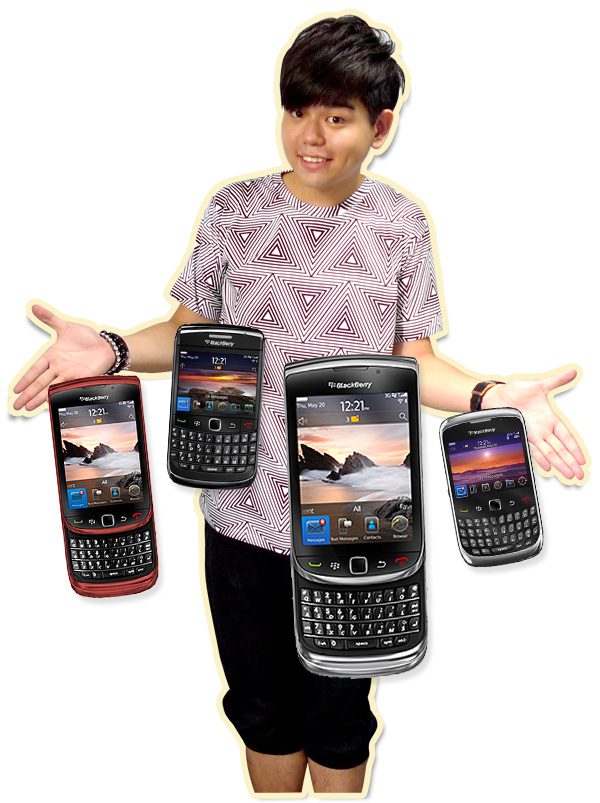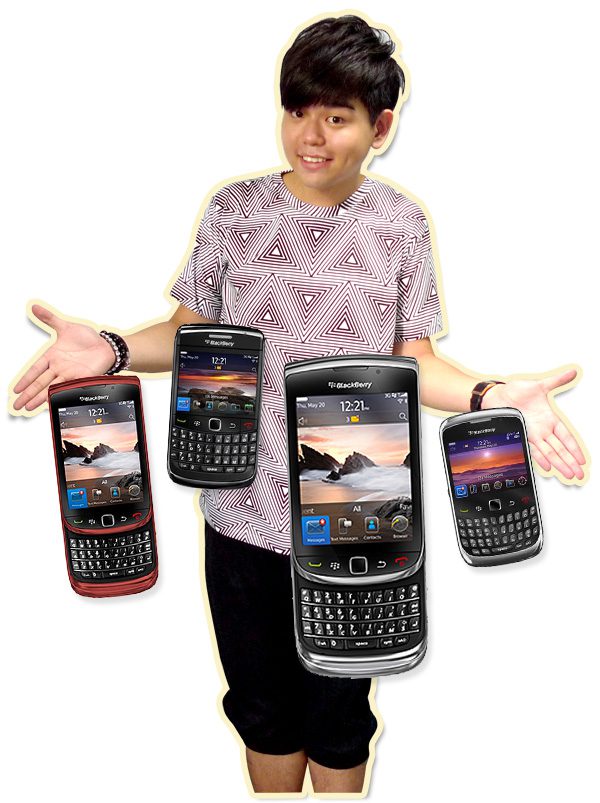 Oh! not forgetting the exclusive discount i have for all of you!!!
Get $50 off any blackberry smartphone when you sign up with M1!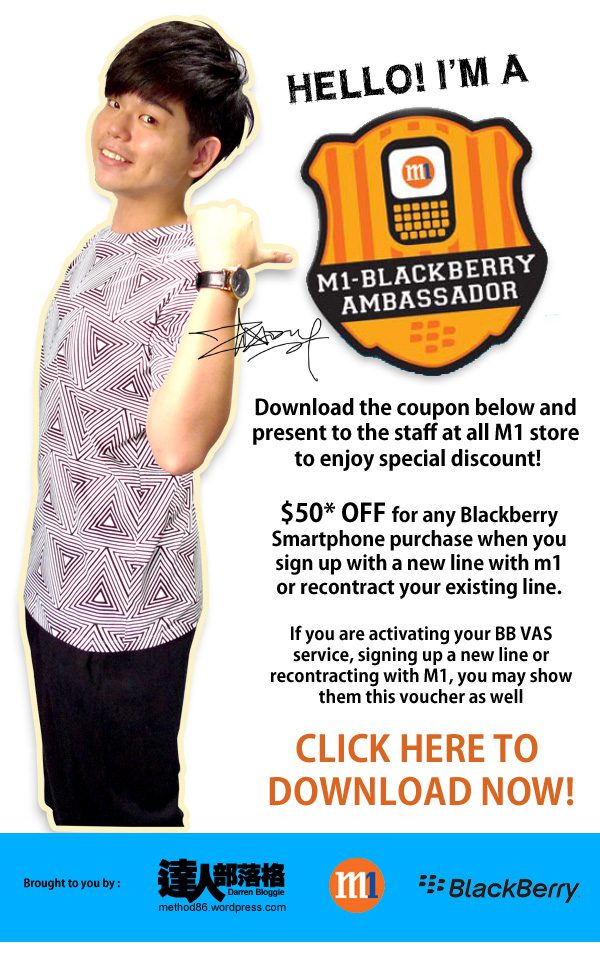 For more information and details, visit www.m1.com.sg or M1 Blackberry plans !