Sponsored Review
The first impression you gave people would be your appearance. What you wear maybe important to impress someone but make sure you smells good too! i'm sure it would be such a turn off for you if someone actually don't smell really pleasant right?
For the ladies, they tend to go for something more sweet in their fragrance while for the men, it's recommended to go for something that makes you smell more refreshing and attractive. And… and i would like to introduce to you this range of fragrance from PLAYBOY! yes, that rabbit logo ;P
The Playboy VIP for HIM captures the charisma and magnetism of the modern man with the fresh top notes of bergamt and accents of white chocolate and rich sandalwood. Personally i quite like it as the smell can actually last me a day and it's not TOOO strong and overpowering which might turns out abit tooo much.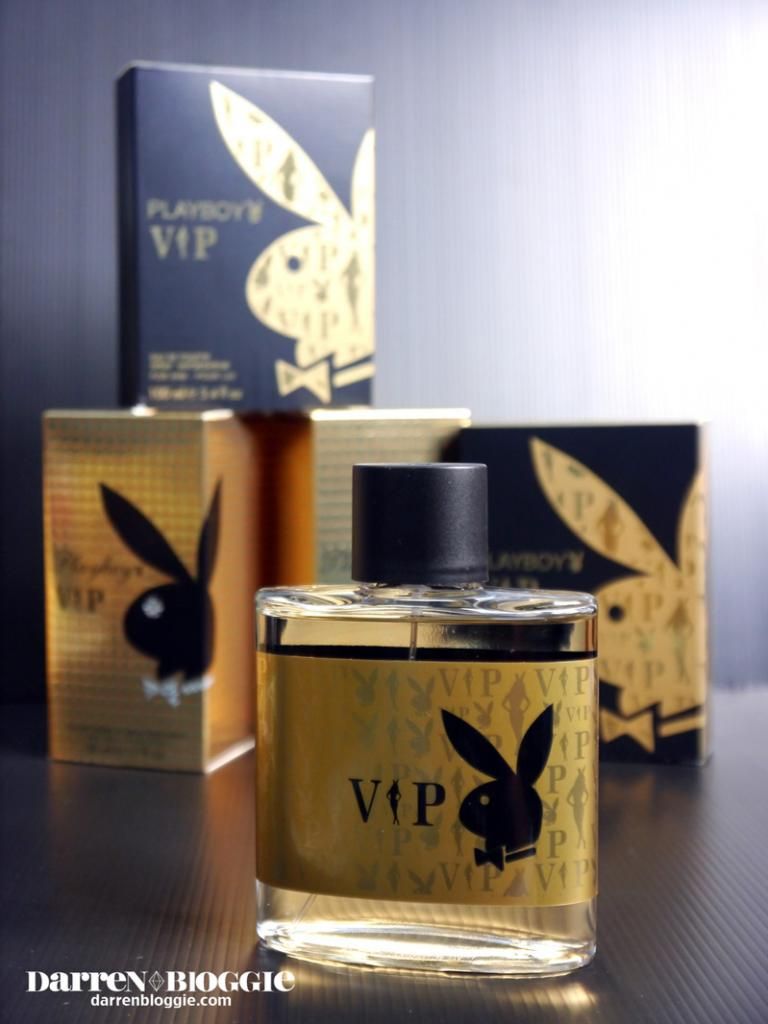 Other than the fragrance for men, they have the Playboy VIP for Her which is full of floral contrasts and sparkling ingredients that surprises, delivering a lingering, tempting scent for women, especially those with luxurious taste.
and i couldn't resist from not camwhoring with it… it just shout STYLISH, FASHIONABLE to me!!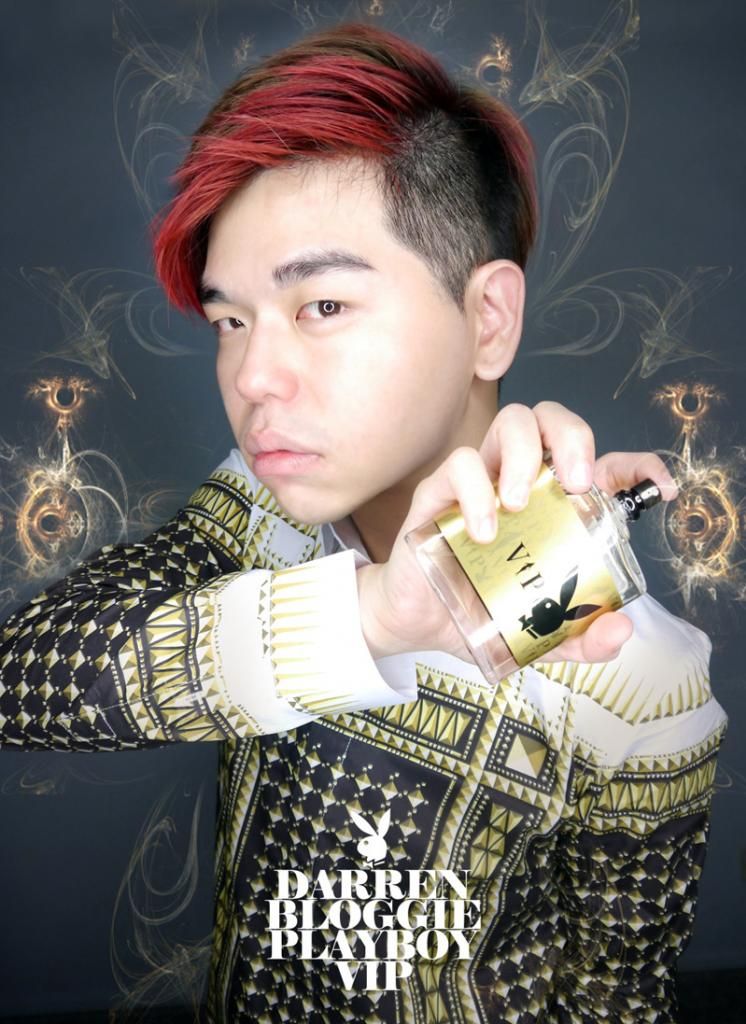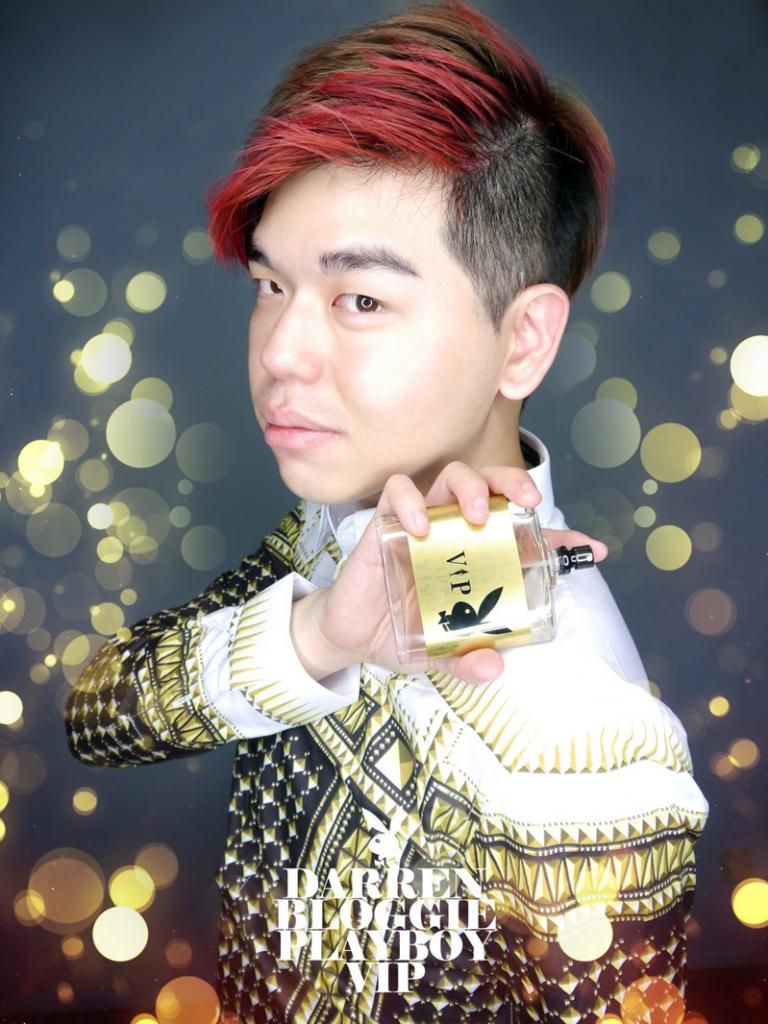 Lead A VIP Lifestyle with PLAYBOY VIP fragrance today !
Wanna try these out? Special thanks to Playboy Singapore, I'll be giving away 1 X PLAYBOY VIP FOR HIM & 1 X PLAYBOY VIP FOR HER to 2 lucky winners (one male and one female)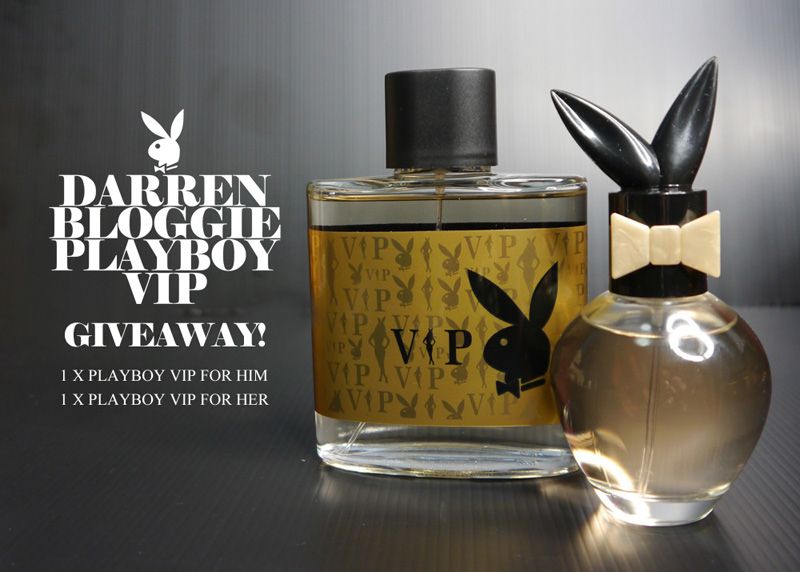 Here's how to win :
1) Like the Facebook page of Playboy Fragrance Singapore.
2) Like Darren Bloggie facebook page or follow me on twitter.
3) Leave down a comment below indicating which fragrance would you love to have (For HIM or For HER), together with your fb name, email address so i can contact you.
* Terms & Conditons : 
Contest start from 6th Feb 2013 and ends on 7th Feb 2013 at 12:00pm.
Winners will be announced on Darren Bloggie and Darren Bloggie Facebook Page.
Winners are to reply back within 7 days upon receiving the winners notification email.
GOOD LUCK!