Tulipmania Inspired
1 April – 7 May
9:00am – 9:00pm
Gardens by the Bay, Flower Dome
From $12
See art blossom before your eyes as Gardens by the Bay takes inspiration from one of the Netherland's most celebrated artists, Vincent van Gogh, in this year's Tulipmania Inspired. Be enthralled as Flower Dome transforms into a floral gallery where Van Gogh's self-portrait and famed art piece "The Starry Night" come to life with the vivid hues of tulips. More than 100 varieties of tulips and hyacinths – including Darwin hybrid tulips often appreciated for their large blooms – will be on display in a palette of colours.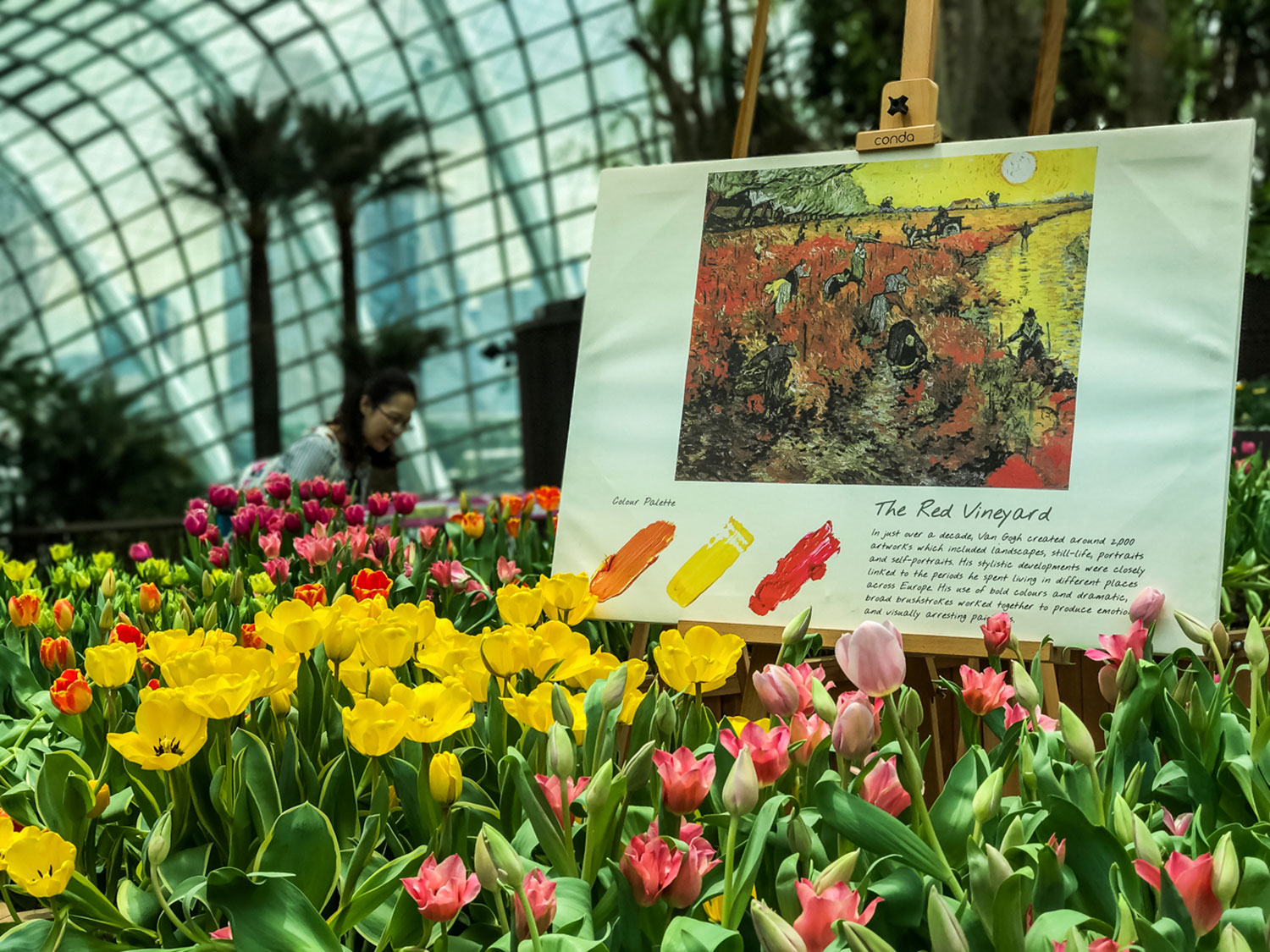 AOP Sustainable Seafood Dinner with Classic Fine Foods
5 April 2017
Artemis
Level 40, 138 Market Street, Singapore 048946
$128++ per pax
With the theme this year at the annual World Gourmet Summit putting a spotlight on culinary masters and cuisines from all corners of the globe, Artemis, Singapore's premiere rooftop dining destination, fits right in. Coming on board as a partner restaurant this year, for one night only, Wednesday 5 April 2017, Artemis' resident chef, Fernando Arevalo, has carefully crafted a Mediterranean- inspired, 5-course AOP Sustainable Seafood dinner, using locally and internationally sourced produce from local supplier Classic Fine Foods, priced at only $128++ per pax.
For the Sustainable Seafood dinner, diners are advised to book in advance, through Chope here or Quandoo here.
Picnic Under the Planets
7 April 2017
11:30pm
Singapore Science Centre
FREE ADMISSION!
Picnic Under the Planets is back!  Pack your picnic baskets and join us at #ScienceCentreSG on Friday, 7th April 2017 – the best time of the year to view Jupiter. Spend the evening with family and friends, and enjoy a night filled with fun activities including outdoor movie screenings.
For more information, visit http://www.science.edu.sg/events/Pages/PicnicUnderthePlanets.aspx

BOYS IN THE BAND
8 April 2017
8:00pm
MasterCard Theatres, Marina Bay Sands
Tickets from $60
International hit show Boys in the Band will perform  at The MasterCard Theatres at Marina Bay Sands for one show only on 8 April 2017. Tickets are now on sale.
Billed as "the feel good show of the year" Boys in the Band is a high energy concert journeying through 50 years of the greatest songs from the biggest boy bands of all time, including Frankie Valli & The Four Seasons, The Beatles, The Jackson 5, Bee Gees, The Righteous Brothers, The Beach Boys, Simon & Garfunkel, Take That, Human Nature and Backstreet Boys.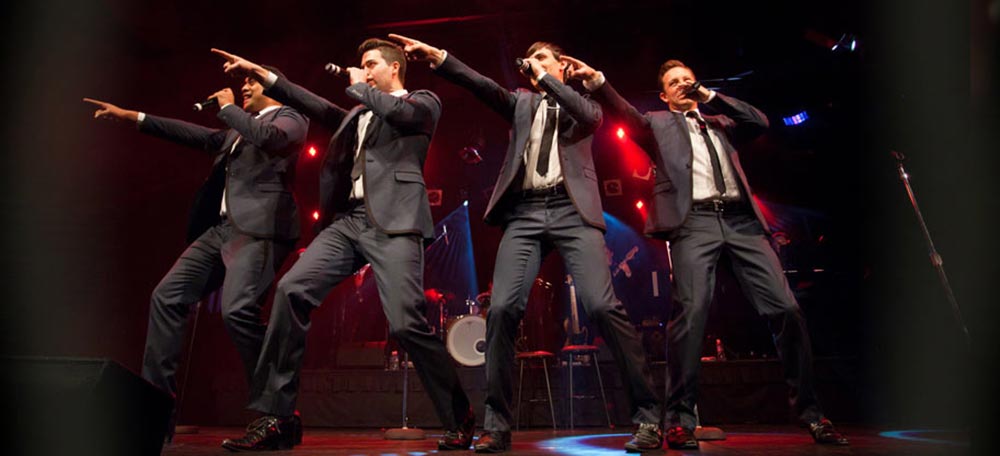 Artbox Singapore
14-16 and 21-23 April 2017
3:00pm to 11:00pm
Bayfront Event Space
Beside The Shoppes @ Marina Bay Sands
FREE ADMISSION!
The renowned creative pop-up market from Bangkok launches in Singapore this April! Over two weekends, get your retail fix with international vendors, fancy gastronomic bites, a beer market and enchanting fairy light installations at Artbox Singapore. Revel in a flurry of activities including live music acts, open mic sessions and charity drives. Soak in the artsy-funk vibes of Singapore's largest international creative market. Entrance is free for all, so grab your friends and selfie-cams and head down to Artbox Singapore 2017!
Update: 5 TIPS FOR YOU IF YOU ARE VISITING ARTBOX SINGAPORE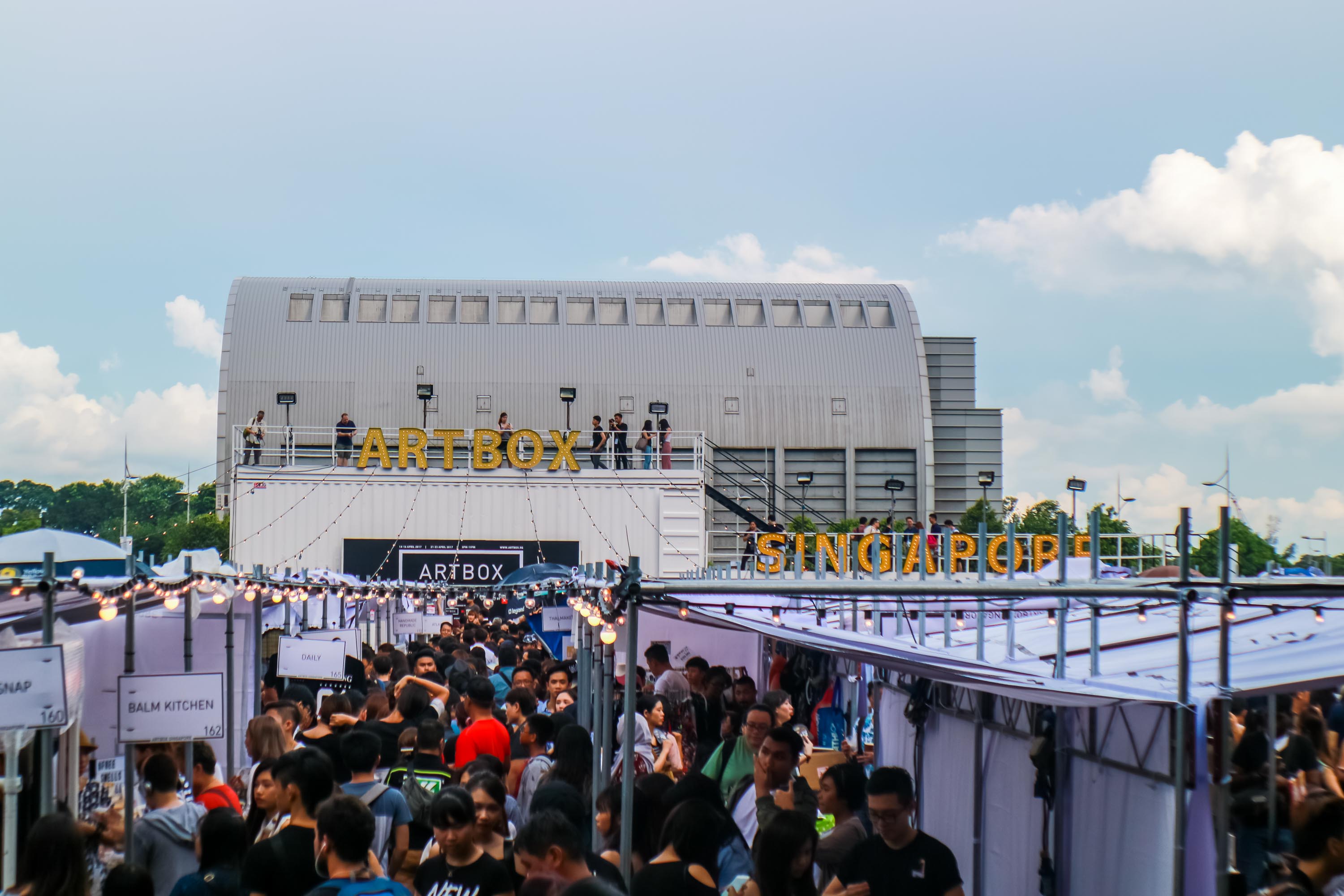 Singapore Ink Show
21 – 23 April 2017
12:00pm – 8:00pm
Suntec Singapore Convention & Exhibition Centre
From $33
The Singapore Ink Show is the largest gathering of international and local tattoo artists in Singapore.
Tattoos and Singapore might not always be synonymous but if there's one thing we know – it's pride. Pride in the craft of tattooing. And pride in the level of artistry that you can find here. Underneath the gleam and glimmer of this sci-fi city is an established breed of tattoo artists and enthusiasts who have brought the craft the awe and respect it rightfully deserves. Meet them. Get inked by them. Wear your ink with pride and join us as we celebrate the versatility and diversity of body art in the Lion City.
National Geographic Earth Day Run Singapore
23 April 2017
2:30pm – 8:00pm
The Meadow, Gardens by the Bay
From $69
The annual National Geographic Earth Day Run Singapore is back this year at The Meadow at Gardens by the Bay! As a champion of Earth Hour and Earth Day initiatives, we will be supporting WorldWide Fund for Nature Singapore (WWF Singapore) to raise funds for its climate change initiatives.
Whether you choose to take part in the 5KM Fun Run or 10KM Competitive Run, join us in the first mass-run powered by renewable energy and zero-waste initiatives to do good and feel good.
Registration is now open at http://natgeorun.sg/

Giselle
26 April 2017
8:00pm
MasterCard Theatres, Marina Bay Sands
Tickets from $65
Giselle, the greatest romantic ballet performed by the oldest theatre in the world, San Carlo Theatre of Naples and Ballet Company from Italy is coming to The Mastercard Theatres at Marina Bay Sands for a limited season from 26 April.
Wonderfully passionate, Giselle is a story of how the power of forgiveness and redemption can overcome the anguish of love and betrayal. The story unfolds against the ghostly backdrop of a forest haunted by Wilis vengeful spirits of abandoned brides. This production of Giselle at The MasterCard Theatres is staged by multiple award-winning Italian dancer, Giuseppe Picone, who trained at the Ballet School of Teatro San Carlo in Naples itself and is now the appointed artistic director of Corp de Ballet of the Teatro San Carlo in Naples.
For more information please log onto – www.MarinaBaySands.com/ticketing