Brought to you by the team of attraction geeks behind Art-Zoo Inflatable Park, AIRZONE, the world's first indoor suspended net playground is now opened at City Square Mall!
Driven by a desire to reinvent the physical shopping experience, Ultimate Entertainments Group conceptualised a completely new experience and unique attraction that would excite and maximise untapped spaces in-between floors of City Square Mall. The AIRZONE project introduces the 'world's first' attraction (and retail experience) which features a net playground concept suspended within the confines of City Square Mall's shopping atrium.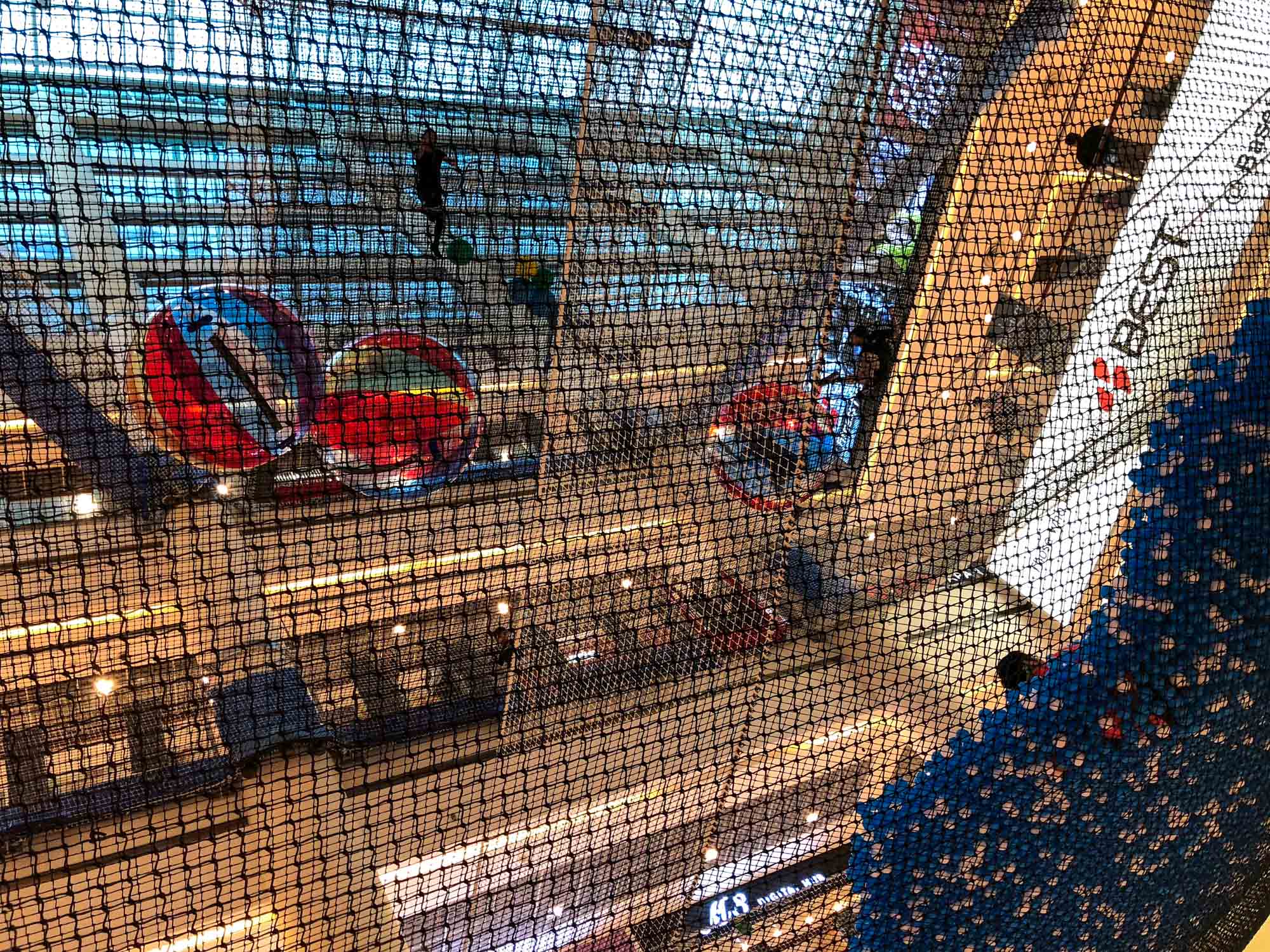 THE "AIRSTRONAUT" JOURNEY
The AIRZONE attraction is an elevated playground with distinct themed zones containing unique games with at least one access and one exit point per platform (floor level). In between the floor levels, mezzanine net levels can also be installed to create additional activity spaces.
Originally designed as "safety nets' for trapeze or 'high wire' circus acts, the suspended structures have since evolved into suspended playgrounds or adventure courses with broad appeal. The netted structures in place are strong enough to suspend two fully laden Singapore passenger buses lying on their sides!
The AIRZONE attraction will boast 4 levels of activities featuring a suspended ball pit, bouncy balls and giant Zorb balls, a free roaming Games and Activity Zone offers "Airstronauts" the opportunity for creativity and imagination, an obstacle course of small paths and slopes in the Maze Zone and lastly a fast track down a giant slide from level 6 to level 5.
"Airstronauts" are advised against wearing skirts for the best AIRZONE experience. Hand sanitisers and toilets facilities are available on site too. A maximum of 60 pax will be allowed on AIRZONE at any one time, with around 20 pax per level and a maximum allowable weight of 120kg for participants applies.
AIRZONE
City Square Mall
180 Kitchener Rd,
Singapore 208539
$20 for 30 minutes session.
$65 for 4-sessions pass for Singapore Residents.
$18 for pre-book slot online with time selection.
Tickets include free locker hire (subject to availability) to store loose personal items and also boasts a charging port for your mobile devices.