Are you ready to embark on a delightful journey of wellness and indulgence? Look no further than Portman's Bar, where the brand-new Wellness-themed Afternoon Tea awaits. Experience a harmonious blend of flavors, featuring an array of savory and sweet treats, expertly crafted by Chef de Cuisine Leon Yee and Pastry Chef Christopher Eng. Delight your senses as you discover the delectable creations, beautifully garnished with freshly harvested herbs and edible flowers from the hotel's very own Urban Farm. Join us as we delve into the unforgettable tasting experience of Portman's Bar's Wellness-themed Afternoon Tea.
A Delectable Spread of Delights
Served in a charming picnic basket, this culinary extravaganza boasts a selection of scrumptious treats that will leave you craving for more. Let's take a closer look at some of the highlights and our favourite picks too!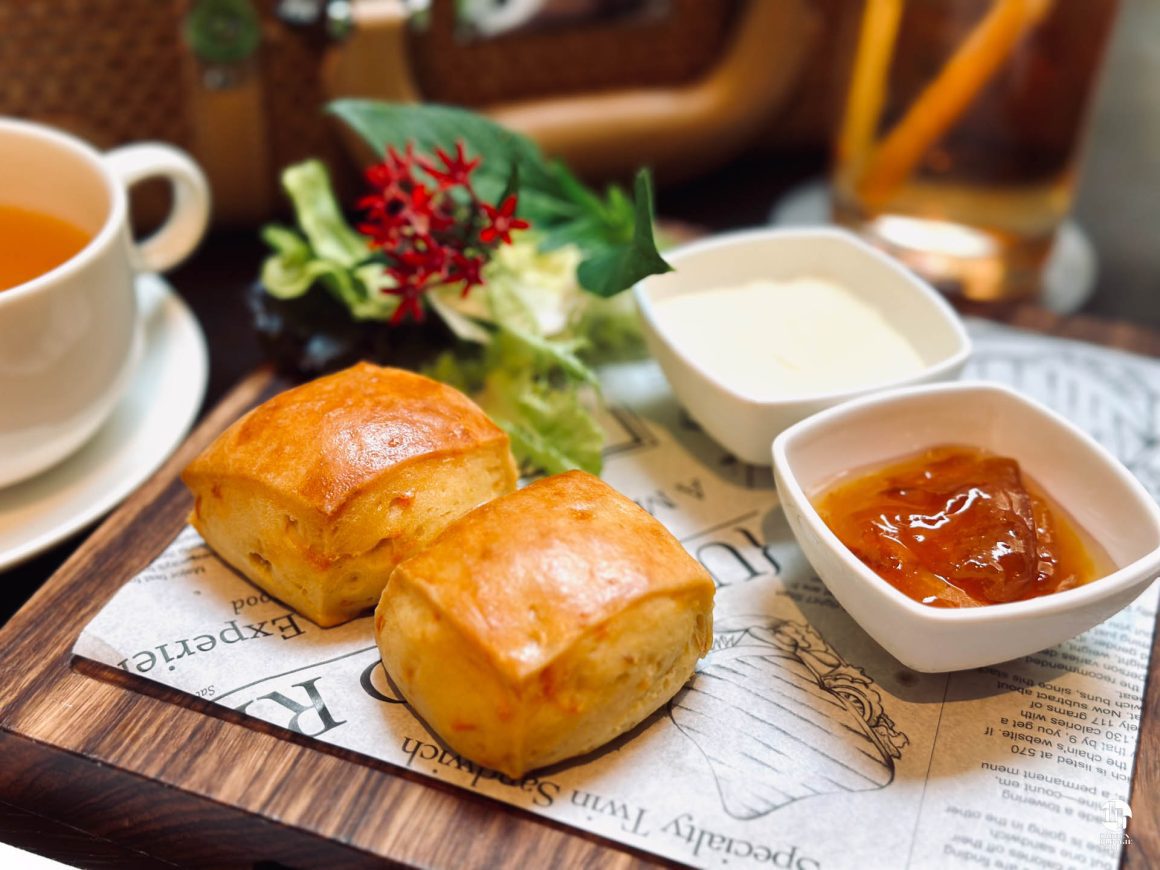 Impossible Meat Puff Pastry Roll: For vegetarian guests, the Impossible Meat Puff Pastry Roll is a culinary masterpiece. Combining the best of plant-based innovation and delectable pastry, this savory delight proves that taste knows no boundaries.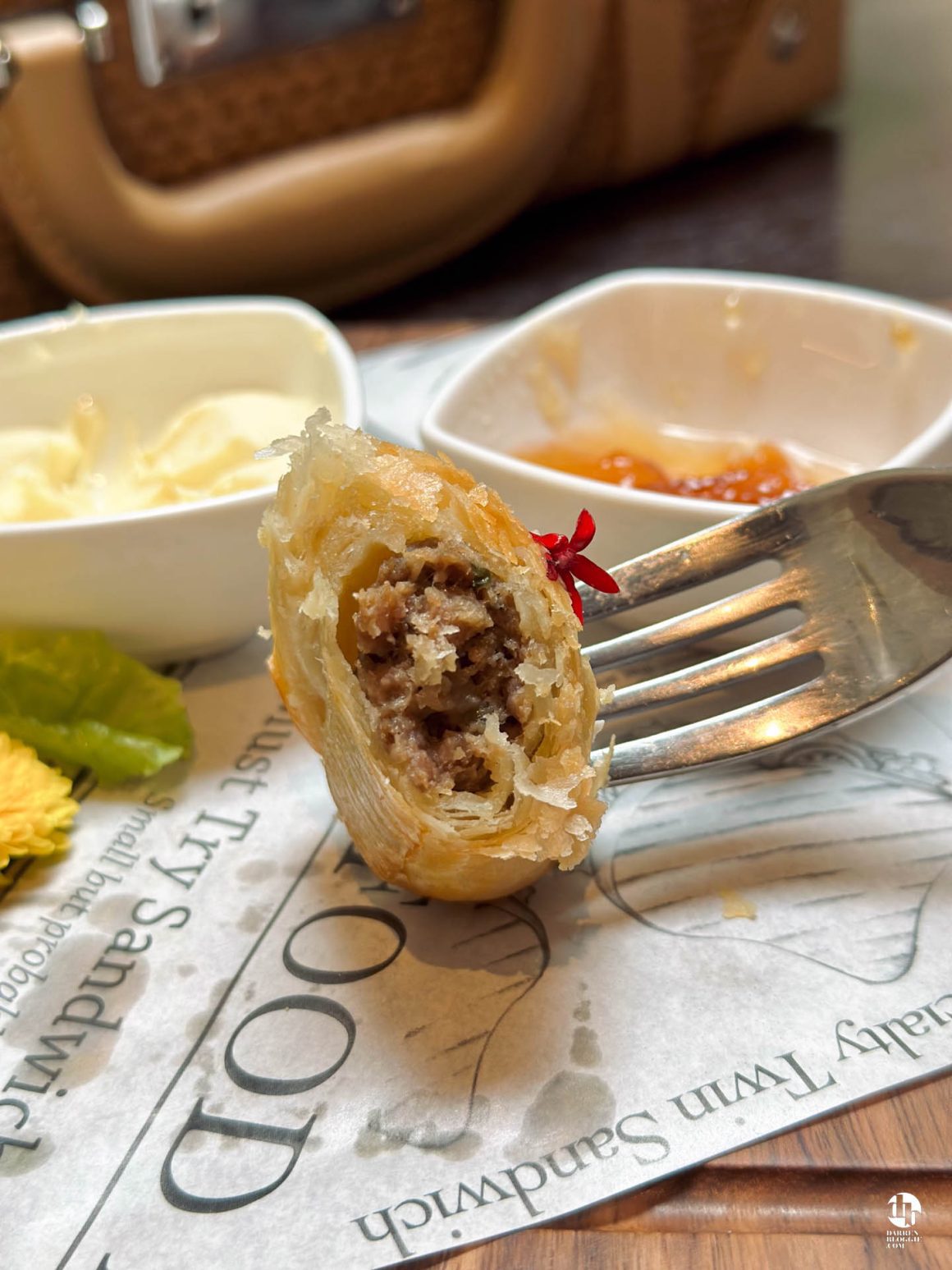 Indulgent Lobster Roll: Prepare to be transported to a realm of pure indulgence with the Indulgent Lobster Roll. Succulent lobster, perfectly balanced flavors, and a touch of luxury make this a must-try for seafood lovers.
Peanut Coconut Praline Cake: Satisfy your sweet cravings with the Peanut Coconut Praline Cake. This delectable dessert combines the nutty goodness of peanuts with the creamy flavors of coconut, resulting in a heavenly treat for your taste buds.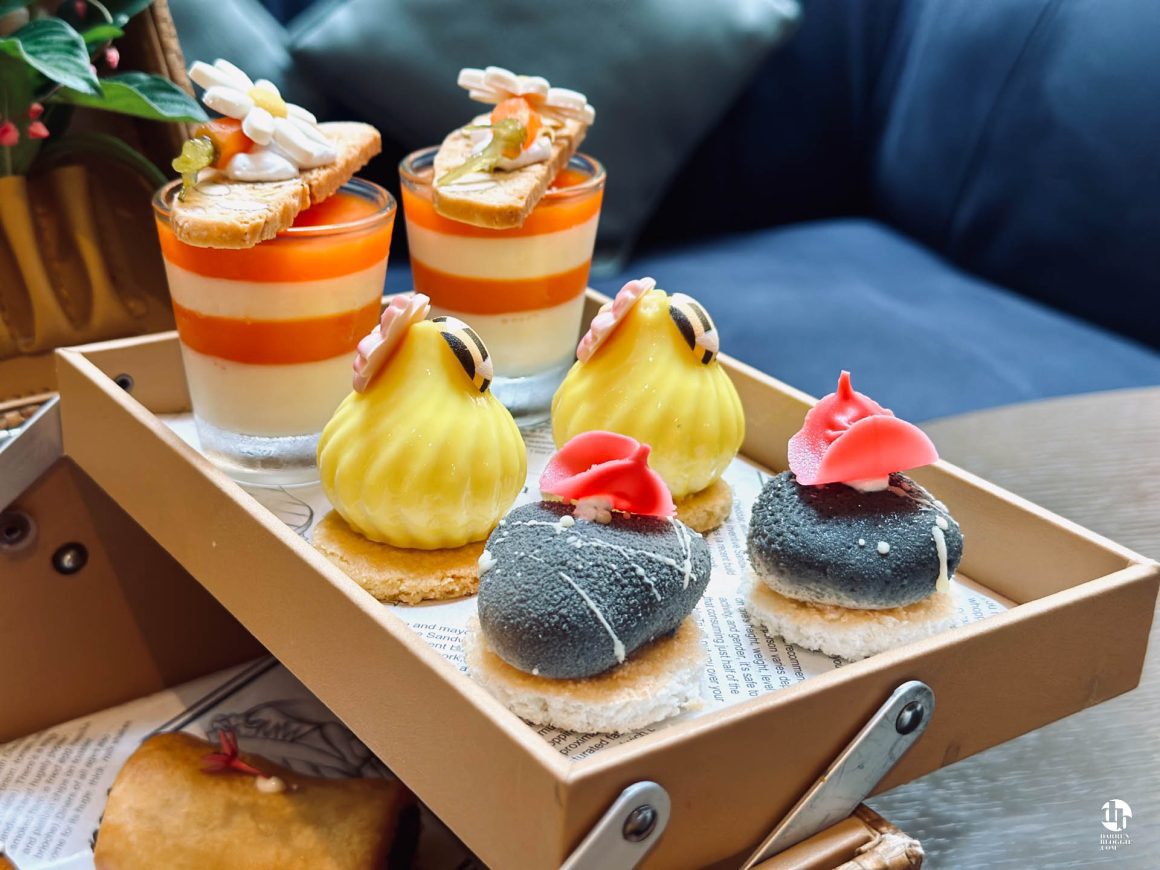 Guests can also enjoy a selection of patisseries, macarons, pralines, and cookies available at the Sweet Wagon. These delightful additions complement the main menu, ensuring a comprehensive and unforgettable tasting experience.
To further enhance your afternoon tea indulgence, Portman's Bar offers the following options:
Free-flow of Coffee and Tea: With the Wellness-themed Afternoon Tea package at SGD58++ per person (minimum 2 persons), guests can enjoy a free-flow selection of coffee and tea. Savor your favorite hot beverages as you unwind and immerse yourself in the flavors of the afternoon.
Sparkling Delights: For an elevated experience, guests have the option to upgrade their afternoon tea with a two-hour free flow of Taittinger Brut Réserve Champagne at SGD68++ per person or Prosecco at SGD38++ per person. Raise a toast to the moment with these exquisite sparkling delights, adding an extra touch of luxury to your experience.
Book your table today and treat yourself to an unforgettable experience that will leave you feeling refreshed, nourished, and blissfully satisfied. Explore the enchanting flavors of Portman's Bar's Wellness-themed Afternoon Tea from now till 30 June 2023.
Wellness-themed Afternoon Tea at Portman's Bar
Now till 30 June 2023
PARKROYAL Collection Singapore Marina Bay
For reservations, please call +65 6845 1119, email portmansbar.prsmb@parkroyalcollection.com, or visit https://bit.ly/PortmansBar
This was an invited tasting review, though all opinions expressed are our own.