With the increasing awareness of staying healthy and keeping fit, almost everyone is holding on to a gym membership here in Singapore. Especially with the competitive rates that major gyms are giving to enrol as much signup as possible, gyms are getting more packed and crowded nowadays.
In order to avoid the crowd, I usually go to the gym in the morning when it's less crowded, or just do my own weights training at home. It's simple, all you need is just a pair of dumbbells, which i strongly recommend you to get those where you can customise on the weights your want, a barbell bench and you are ready to go!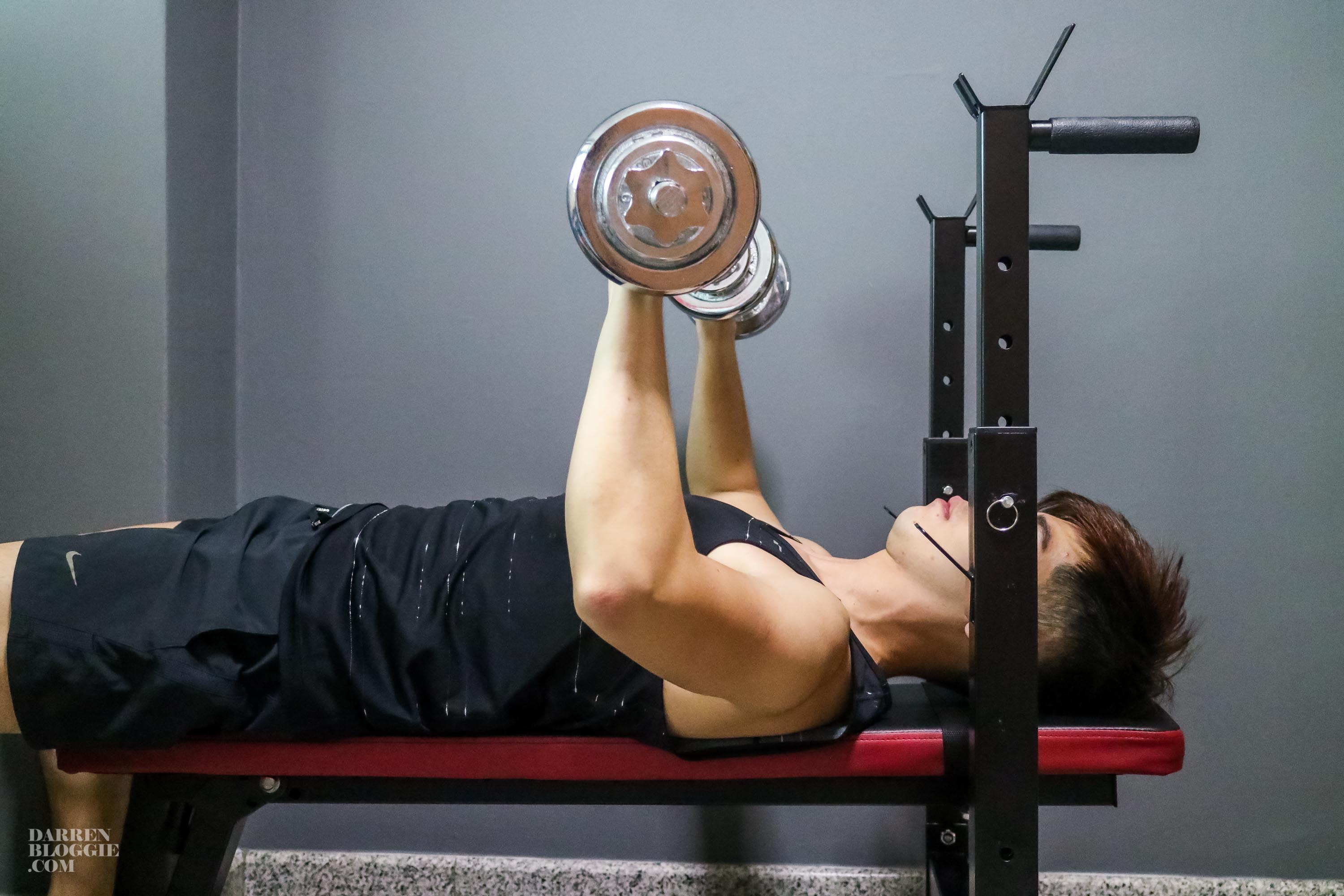 5 Simple Workouts You Can Do at Home
Here's 5 simple workouts that you can do anytime at the comfort of your home 😉
Pardon me if my posture is not up to standard as I'm still exploring and improving my techniques and posture 😛
Easy Storage in HDB Flat
Most of us Singaporeans are staying in a HDB flat and would like to make good use of our limited space and not waste them unnecessarily. Knowing that most gym equipments are quite big and bulky, Primero Fitness, a one year old company in Singapore, aim to provide affordable, high-quality gym equipment to every household in Singapore! One good example is my foldable barbell bench, which is a no-frill equipment piece for easy storage in any HDB flat.
Build Your Own Gym at Home
There are a lot more other gym equipments, such as the Virgin Rubber Weight Plates, which is one of the most popular item, is protected by a proprietary elastic, non-recycled rubber that is odourless, durable and soft, and protects floors from damage.
If you are looking at building up a mini gym station at home, do check out the Home Gym Bundle and Build Your Own Dumbbell Set from Primero Fitness.
Begin on your fitness journey at the comfort of your home with the most affordable and high quality gym equipment from Primero Fitness !
This post is brought to you by Primero Fitness.