Sponsored Advertorial
Still remember my post about my review on the mentholatum for men icy charcoal face wash? This time round, i'm going to introduce you to a proper skincare routine whereby you can have a fresh and oil free skin by following these 3 simple steps!
But before i proceed on with the steps, have you ever wonder why men tends to get more oily skin than women? It's because men have larger pores and more active sebaceous glands which makes it more oilier.
Therefore a taking care of you face is very important! Not only it helps you to look better, it's good for your skin health as well! Don't say that skincare are meant for women ok! if you do, you are just so OLD!
So, let's begin!
In order to improve your skin condition, you need to ensure that it's clean. When it's clean, it looks more healthier! Simply wash you skin twice a day with Mentholatum for Men Icy Charcoal Face Wash to refreshes your skin and keeps it clean!
Charcoal effectively absorbs excessive oil and clears dirt in pores.
The super icy menthol sensation refreshes the skin.
Contains Olive and Seaweed Extract which keeps skin hydrated.
Directions : Lather with water and massage gently onto face. Rinse thoroughly. Use morning and night.
next!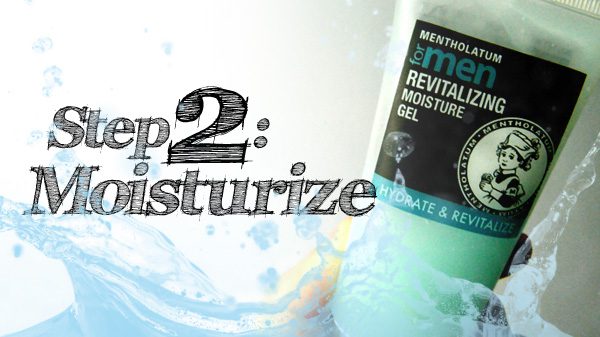 It is very important that you keep your face moisturized as our skin become dehydrated due to our regular shaving. By using the Revitalizing Moisture Gel from Mentholatum for Men, it helps to maintain a softer & smoother skin and protects our skin against the harmful UV rays.
Contains Natural Soybean Phospholipids as effective anti-oxidants to keep skin young and healthy.
Natural moisturizing agents, Squalane and Macadamia Nut Oil helps maintain softer & smoother skin.
Chamomile extract helps soothe sensitive and rough skin.
SPF 15 UV protection.
Fragrance free.
Directions : Use morning and night. Apply evenly on face & neck after cleaning.
Lastly…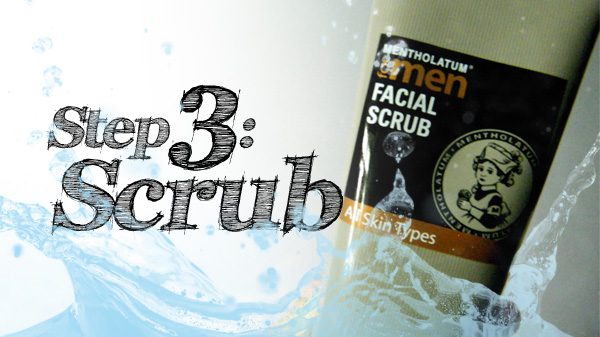 Exfoliation is something that people tends to forget in adding to their skincare routine. You will notice an almost immediate difference of your skin if you start your proper exfoliation weekly!
Fine Walnut Shell exfoliates and brightens complexion by removing dead skin cells and clearing oil-clogged pores.
Prevent blemishes and black heads.
Enriched with moisturizing agents and Vitamin E, leaving skin soft and supple.
Works well as a pre-shave treatment to soften facial hair. Also helps prevent ingrown hairs.
Directions : Normal to dry skin: Use only once or twice a week. Oily skin: Use 3-4 times a week.
Simple isn't it?
Go Grab your full range of Mentholatum for Men Facial Products from Watsons now!
Have a Fresh & Oil-Free Skin by starting a proper skincare routine today!
This advertorial is brought to you by :