With the competitive scene going on in Singapore, all telcos are trying to provide the best deals in town to attract new customers and to retain existing customers. As a paying customer, which telco should we choose to best fit our daily usage? I've been trying out the Circles Life mobile plan for the past two months and here I have with me 3 main reasons that you should consider to join this new telco in town.
Worry-free DATA Usage
Comparing with the rest of the telcos, Circles Life provide the best deals in terms of Data to the consumer. The basic plan comes with a 4GB data, which is 1GB more than the rest in the market. You have the option to add on additional data at $6 per GB, which is much lower than other telcos. What's more? You will also receive additional data through the family and friends referral system! Every successful referrals that uses your personal code will earn you an additional 200 MB of bonus data every month.
With that much amount of data, I do not have to worry about exceeding my data usage and update my social channels whenever and wherever I want to!
Another reason that you do not have to worry much about your data usage is the Unlimited Whatsapp service. Send as many text messages, images and videos to your friends wherever you go without having to worry that you might exceed the no. of data used.
The Cheapest Plan in Town
With a monthly subscription of $28, you will receive 4 GB of Data and 100 mins of Talktime. No free sms though but do you really use that much of SMS nowadays? Here's a comparison below Singtel Easy Mobile and Cirles Life Price plan.
Singtel Easy Mobile
Circles.Life
DATA
0.75GB + Free 1GB
Total: 1.75GB
3GB + 1GB Activation Bonus Data
Total: 4GB + 200MB with every successful referral signup
Talktime
100 mins
100 mins
SMS
250 SMS/MMS
Unlimited WhatsApp
Contract
Min. 3 Months
No Contract
Mobile Phone
You need to purchase a mobile phone with your plan
No purchase of mobile phone needed
Price
$33.00
$28.00
Flexibility
With the flexibility to customise, you can build the plan that suits your daily needs. If you are running low on data, you can choose to add on additional data at 100MB, 200MB ($2.00) or 500MB ($3.50) instead of a full 1GB at $10 for some of the telcos. With the Cirles Life mobile app, you can tweak your plan every month to suit your needs, check on your monthly bills, usage as well as activate additional services such as roaming and unlimited incoming calls.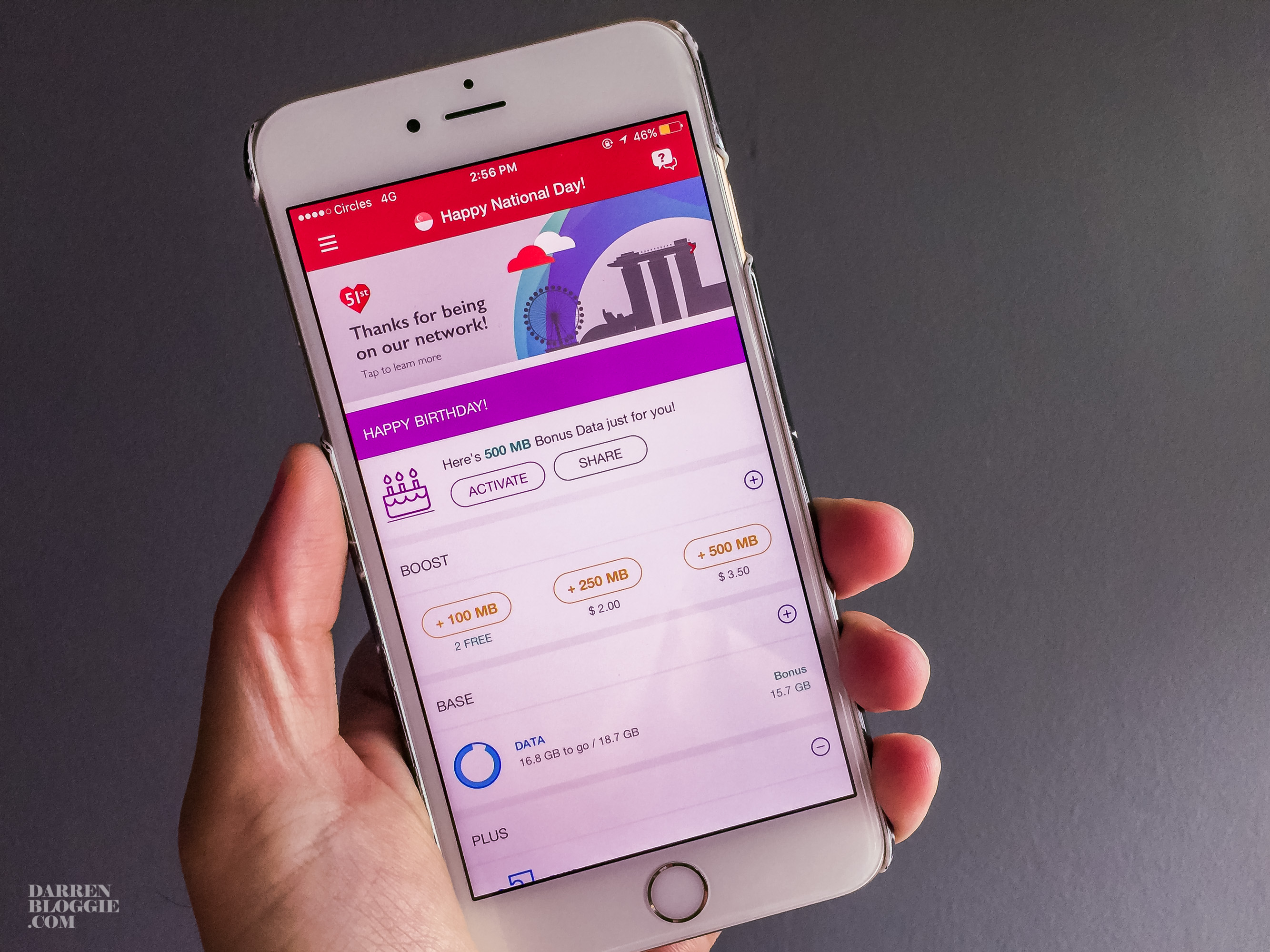 Start customising and building your plan now and do remember to quote "DPAZ3" on www.circles.life to enjoy $20 off registration fee! ?