Sponsored Review
What irritates you the most for your daily shaving routine? The shaving irritation like burning, itching, redness and skin tension irritates me the most. Other than that, the need of having to replace your blade (which is quite expensive) and shaving foam is one factor which I do not like about too.
Hurray to BRAUN! Shaving will no longer be the same with the Braun °CoolTec, the world's first dry shaver with revolutionary cooling technology, designed to put shaving irritation on ice.
What's so unique about the Braun °CoolTec shaver from the rest of the shavers in the market? Most electric shavers allow heat to build up uncomfortably in the head of the shave, while Braun °CoolTec is the only one that cools down.
The °CoolTec innovative aluminium cooling bar that is integrated into the shaver head, when comes into contact with the skin, it continuously removes heat away from the skin while you are shaving, leaving it refreshed.
Rubberized area provides a good grip and you do not have to worry about your wet hands while shaving.
Charging is easy. All you have to do is just plug in the power and place your shaver on the docking station and it will charge automatically!
It's compact and easy to assemble and dismantle, definitely great for travel 😉
Let's begin!
Feeling good and looking good 😉
Braun °CoolTec would be a perfect Christmas gift this festive seasons for your loved ones, be it your dad, your boyfriend or your brother 🙂
Braun °CoolTec is available at all major electrical chain stores, departmental stores, selected hypermarkets and independent electrical stores. The recommended retail prices are $289 for CT4s and $369 for CT5cc. For more information, please visit http://www.braun.com and Facebook at https://www.facebook.com/braunsingapore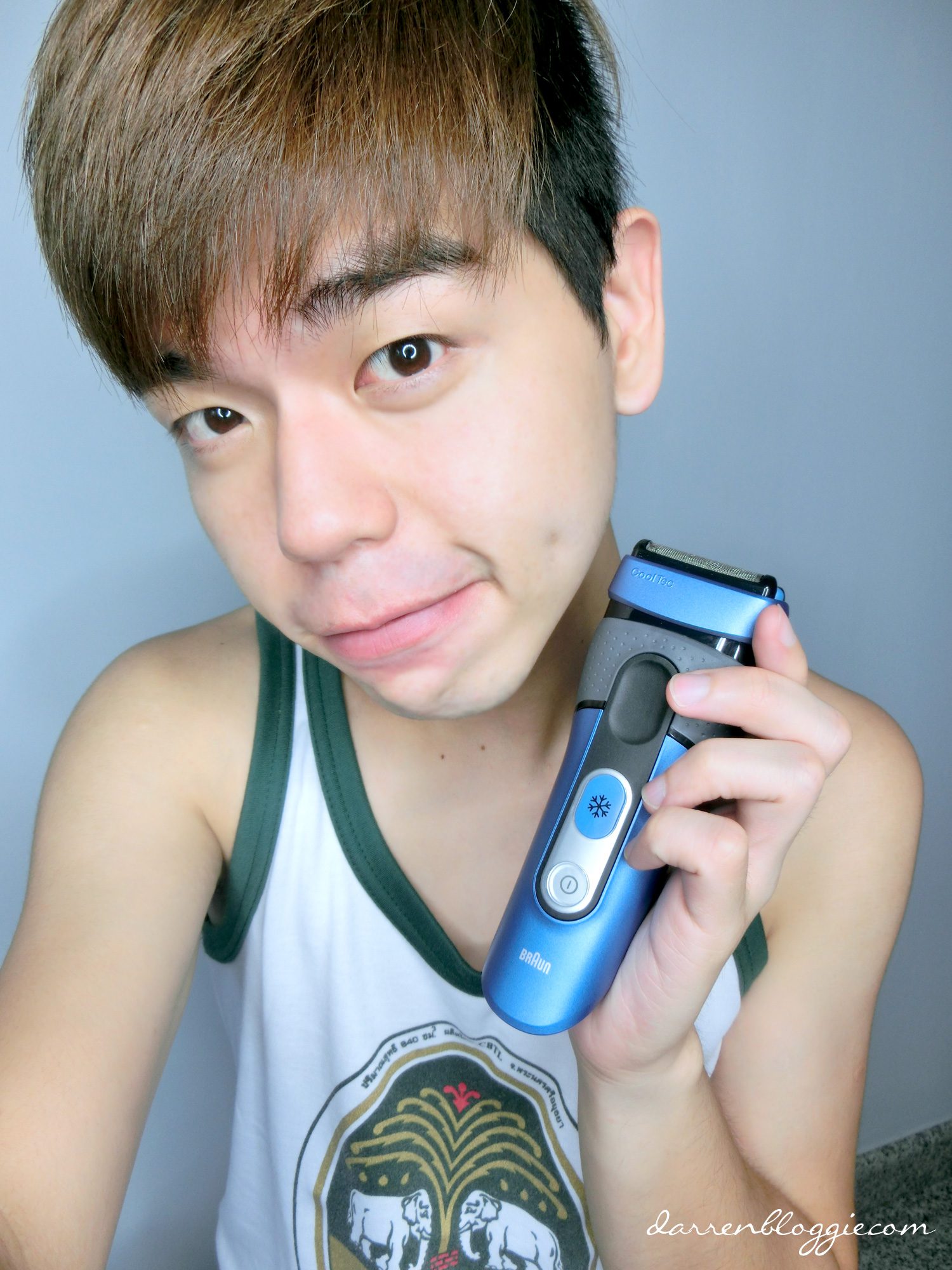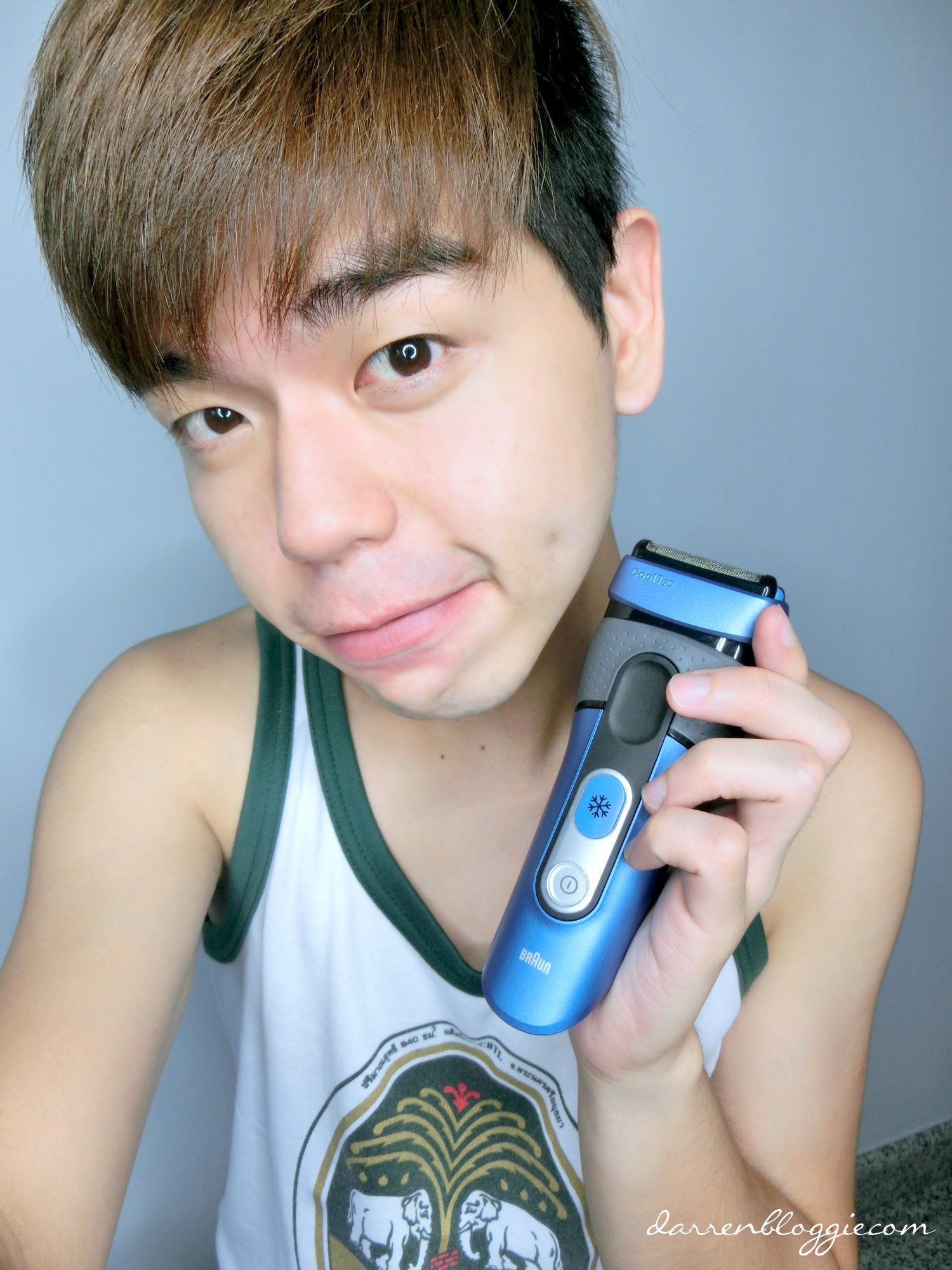 *
Darren Bloggie Christmas Giveaway!
Special thanks to Braun, Darren Bloggie will be giving away 2 Braun °CoolTec worth $289 each to 2 lucky readers! Here's how to win :
1. Follow me on Instagram or Twitter & Like me on Facebook.
2. Leave a comment on this post below together with your twitter/instagram/facebook username and tell me how will the Braun °CoolTec benefits you.
– Contest starts from 7 Nov 2013 and ends on 10 Nov 2013 at 2359hrs.
– Winners will be announced on Darren Bloggie, Darren Bloggie Facebook Page.
– Winners are to reply back within 3 days upon receiving the winners notification.
– This contest is open to all residing in Singapore only.
Good luck everyone!
– – – – – – – – – – – – – – – – – – – – – – – – – — – – – – – – – – – – – — – – – – – – – – – – – –
*Congratulation to the following winners!*
Jacqualine
Shane Loo