Another successful event together with amblove (aka ambcrew) last saturday at bugis junction for Anthony's autograph session. Everything was good just that i dun like the rain…
Alright shall show u guys pics.. as i know you guys are here for the PICS right!!? okok i know i know…
Autograph starts now!
A pic that isabel requested us to take.. lol~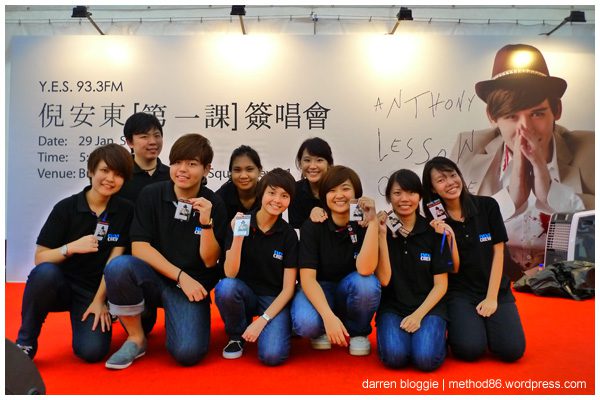 After the autograph session, we went for some shopping ard bugis junction, as the rest are still hunting for cny clothings.. Sooo.. supposinly im not the on to be doing the shopping or buying anything, BUT in the end i got myself a pants while the rest bought nothing.. LOL!
Headed over the the steamboat stall opps bugis junction for our amblove reunion dinner 😉 and it's really shiokness to have steamboat in a cold and rainy weather~ LOVED IT!
ending my entry with 《散场的拥抱》
[youtube http://www.youtube.com/watch?v=c8cZb1ZDVjg]