On 5 April 2016, the two lead actors of Descendants of the Sun, Song Joong Ki and Song Hye Kyo, met local media in Hong Kong in their first overseas press conference since the hit drama premiered in February this year.
The 16-episode drama has been captivating Asian audiences and topping viewer ratings charts in South Korea, China, Singapore and across the region, surpassing viewership records set by the 2013 hit drama, My Love From The Star. Its recent episode (episode 11), featuring a suspenseful last scene, hit another high note with 40.9% viewer rating.
It was also announced that a three-part special will air the following week after the drama wraps up on April 14. Scheduled for three days from April 20 to 22 at 10 pm KST, the special broadcast will feature behind-the-scenes footage of the making of the drama as well as an epilogue that gives fans a glimpse of the future between lead onscreen couple Song Joong Ki and Song Hye Kyo.
At the Hong Kong press conference, 10 lucky fans got to rub shoulders with the two stars. Among them are Singaporeans Wenny Peng, 27, and Celestine Wong, 22, who won the chance to catch the stars in Hong Kong in a contest organized by Viu Singapore.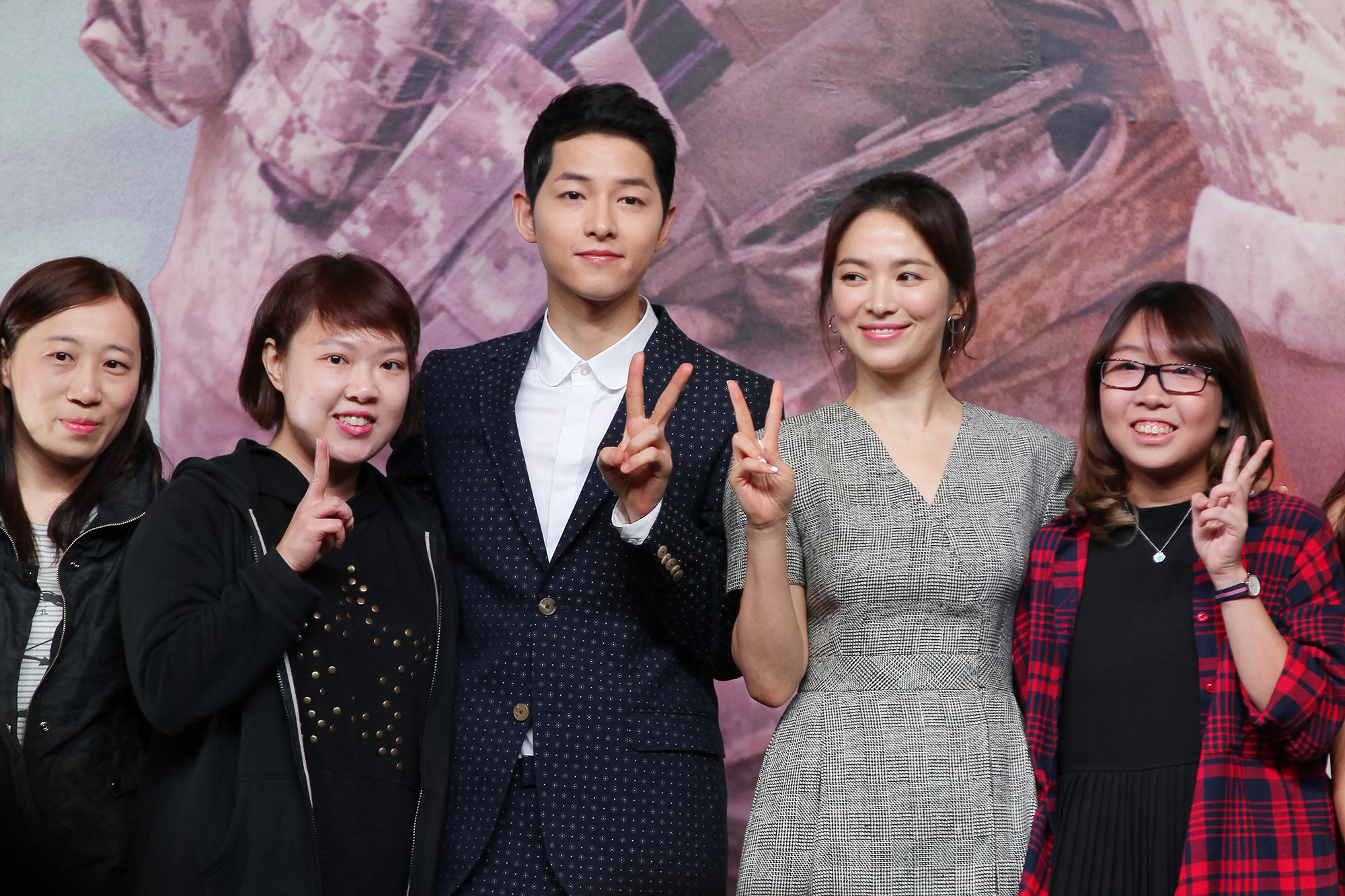 Viewers will be able to catch upcoming episodes and the three-part special on Viu as fast as eight hours after it premieres in South Korea, as well as past episodes of the drama. Descendants of the Sun is currently the most-watched drama on Viu with more than 60% of its viewers tuning in to the show in March.
Viu is an OTT multi-screen video service where the latest Korean dramas and variety shows are available as fast as 8 hours after the episode premieres in South Korea, with English and Chinese subtitles. It also offers download-to-stream capability and personalized multi-device synchronization for a seamless viewing experience. Offering viewers the latest shows, Viu has an exclusive head-start window to 95% of the latest dramas from the four big Korean broadcasters – SBS, KBS, MBC and CJ E&M.
[edgtf_button size="huge" type="" text="Catch the Press Conference here on Viu.com" custom_class="" icon_pack="font_awesome" fa_icon="" link="http://www.viu.com/ott/sg/en-us/vod/11797/" target="_blank" color="" hover_color="" background_color="" hover_background_color="" border_color="" hover_border_color="" font_size="" font_weight="" margin=""]