Sponsored Trip by Chan Brothers Travel & Korea Tourism Organisation
This entry marks the last day of my 72 hours in Korea whereby we visited quite a few places like the Haedong Yonggungsa Temple, Busan Aquarium, Haeundae Beach, Shinsegae Centum City, Gwangalli Beach and Seomyeon Shopping Streets!
Weather was good that day! no raining, which means a perfect day to head down to the beach!
First, we started off with breakfast at the hotel 😉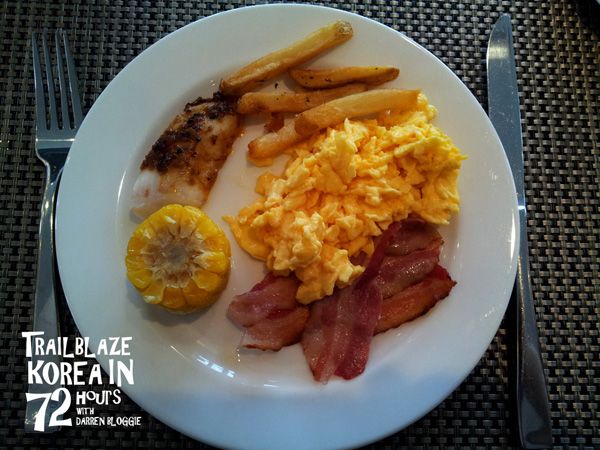 we took a train to Haeundae Station..
and hopped onto a cab from Haeundae Station to our first destination, Haedong Yonggungsa Temple.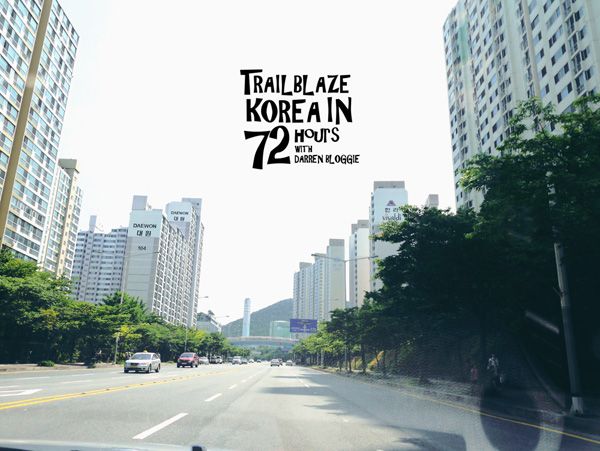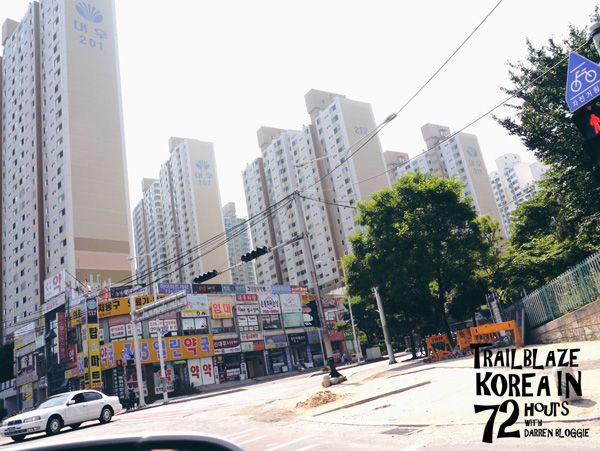 the cab driver was very nice to us as he noticed me filming and taking pictures along the way and he tries to slow down at times so i can get a perfect shot! 😉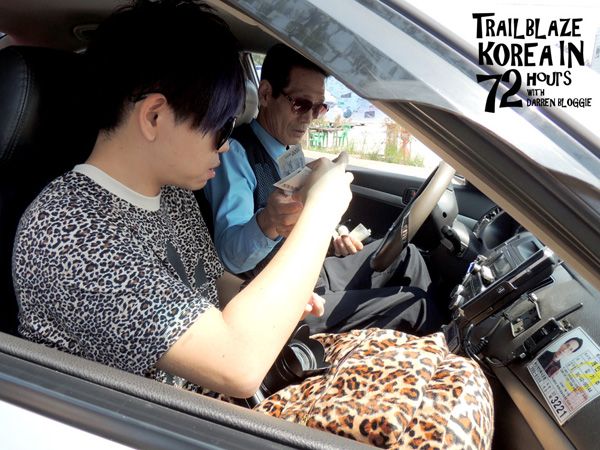 Stalls selling street food and items like hats and souvenirs will lead you to the main entrance of the temple.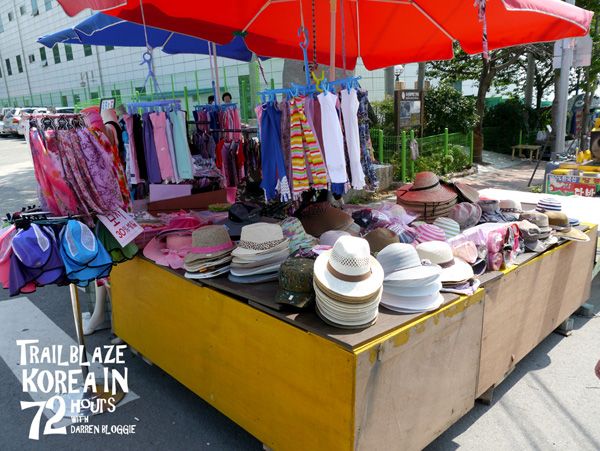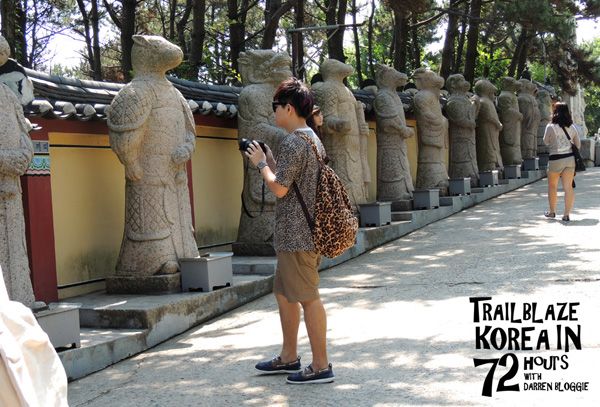 Taking a pic with my zodiac sign 😉 possible to tell what it is?
saw this tyre looking sculpture? from what i heard of is that this helps to bless those drivers on the road to have a smooth and safe journey. Something interesting isn't it?
you are not far away from the temple when you see this.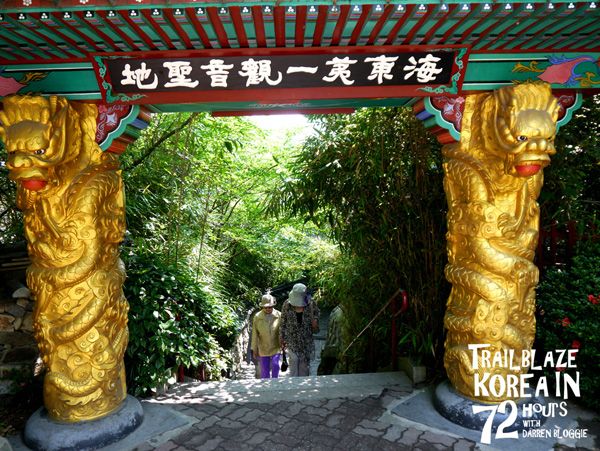 i'm sure from the chinese writings, you are able to tell what it is for right? Noticed the black area around the nose and belly? that's where pple rub their palms against for blessing to have a baby boy! ;D
the steps which you have to climb down and up when returning. After going down the 108 steps, one will be delighted with the beauty of the temple.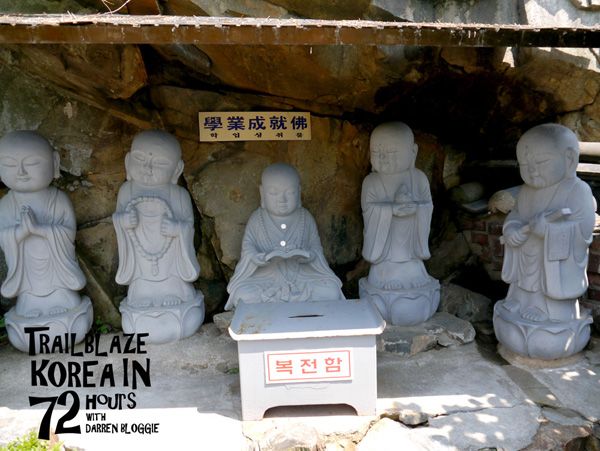 and here's the temple, a rare find of temple along the shore line as most temples are located in the mountains.
listening to the sound of the waves makes one feel really calm and relaxed.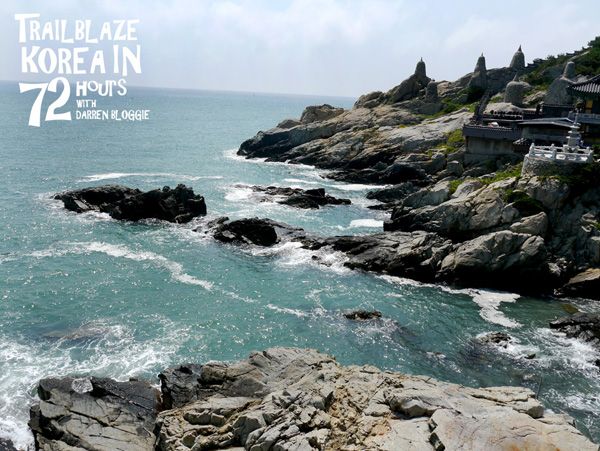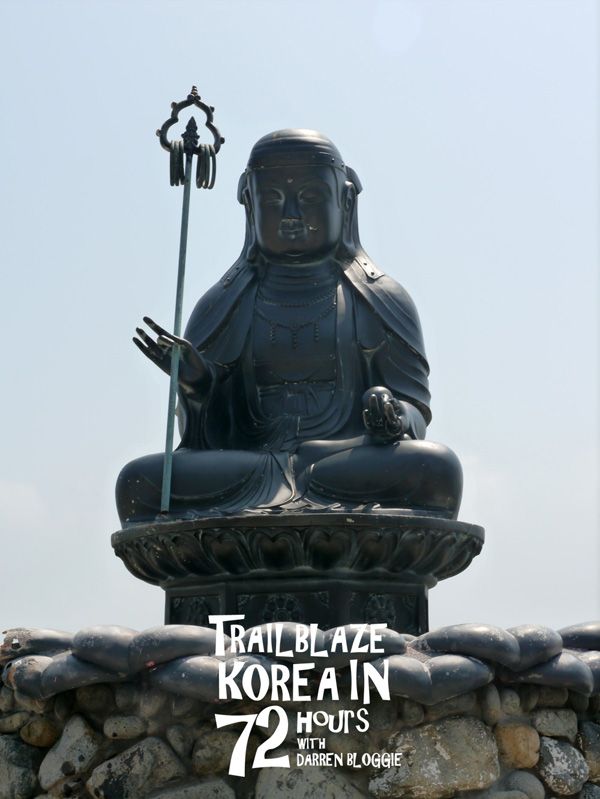 thanks winnie for the pops-tickles 🙂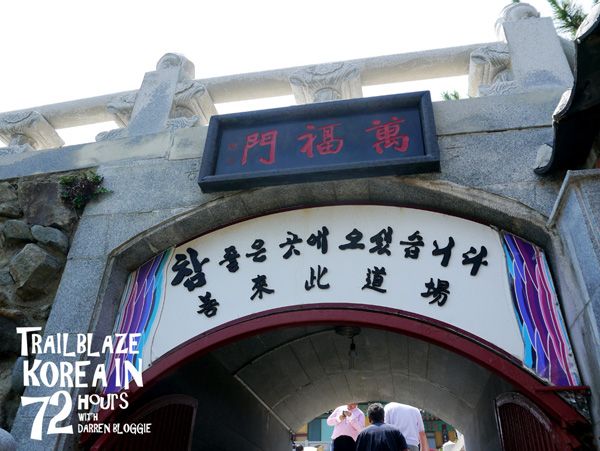 would recommend you to wear a comfortable pair of shoes as climbing up these rocky steps isn't easy if you were to wear a pair of heels. it's actually pretty steep~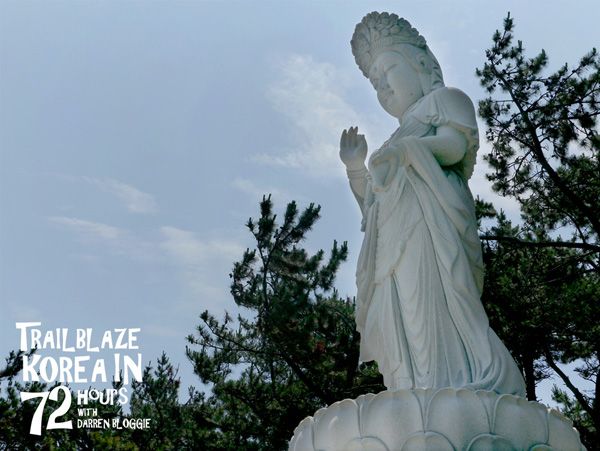 a significant icon of the temple, the dragon..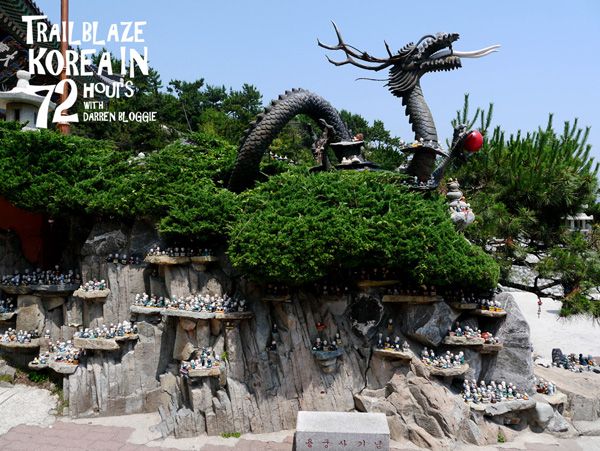 alot of pple tend to not notice and missed out this part of the temple. It's located underground.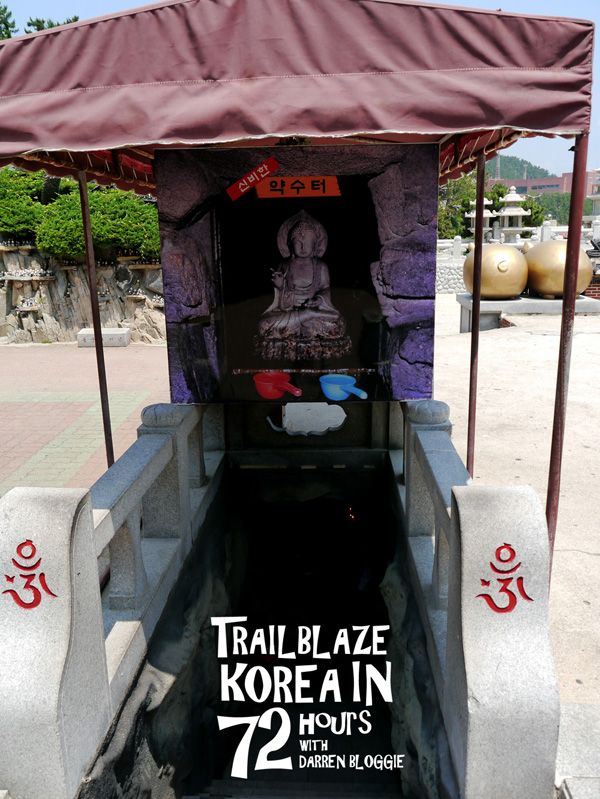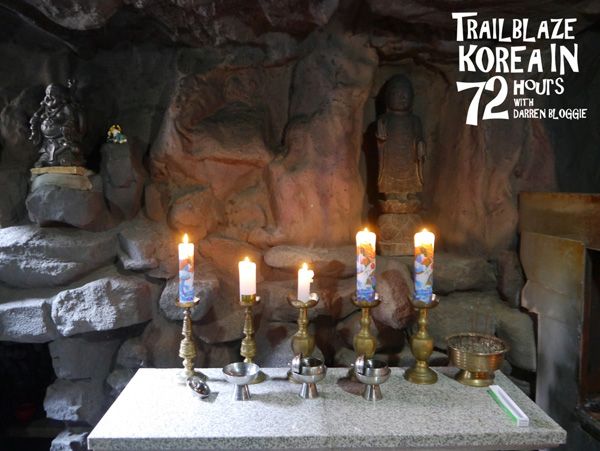 there's actually a Buddha sculpture in there.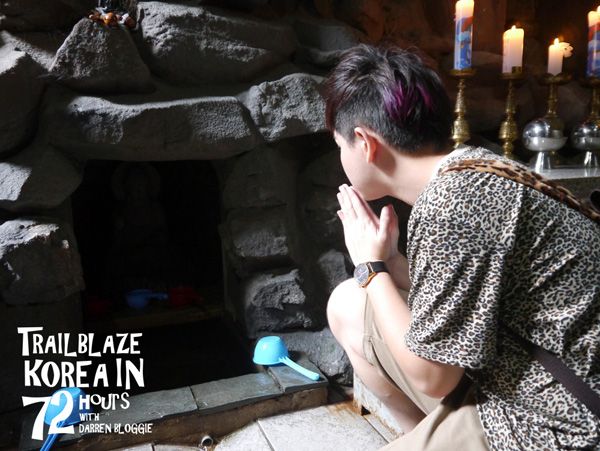 Noticed the koreans will scoop up the water from the well in there and drink. soo… we followed as well! hahaha~ no harm doing that right? must be something good for sure ;P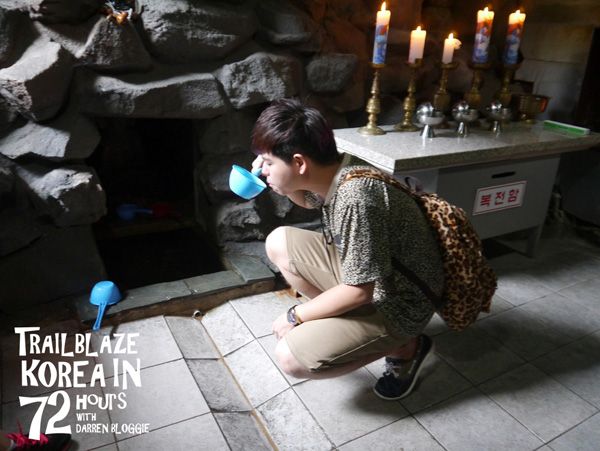 Haedong Yonggungsa Temple
Haeundae Train Station, Exit7 and take bus 181 and alight at 'Yonggungsa Temple' Or take a cab to Yonggungsa Temple (ard 10,000 to 19,800won)
We took a cab from the temple back to our next destination, Busan Aquarium.
Busan Aquarium
If by subway: 10 min walk from Haeundae Subway Station (Exit no.3, no.5)
Operating Hours : 10:00 to 19:00 (Mon to Thurs)
Admission Fee : 19,000 won
There are approximately 250 species and up to 35,000 marine animals on display. The main tank contains 3 million litres of water and the animals can be viewed through huge acrylic windows or from the 80-meter long underwater tunnel. There are 40 separate exhibits which include penguins, otters, piranha, sea jellies and a touch tank for a close up "hands on" look at a variety of sea creatures.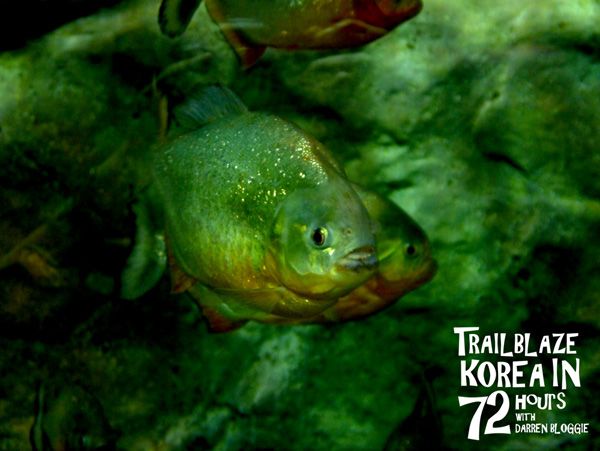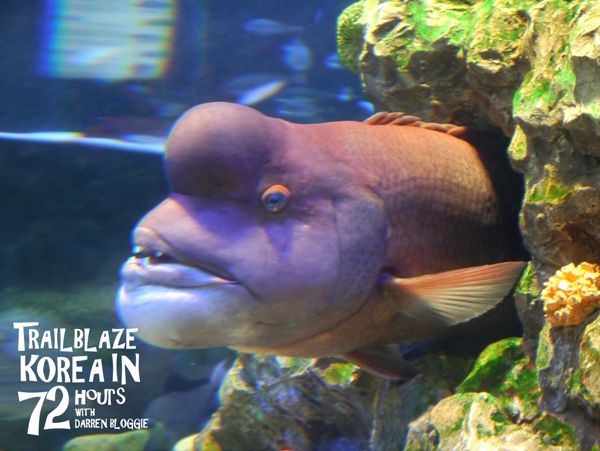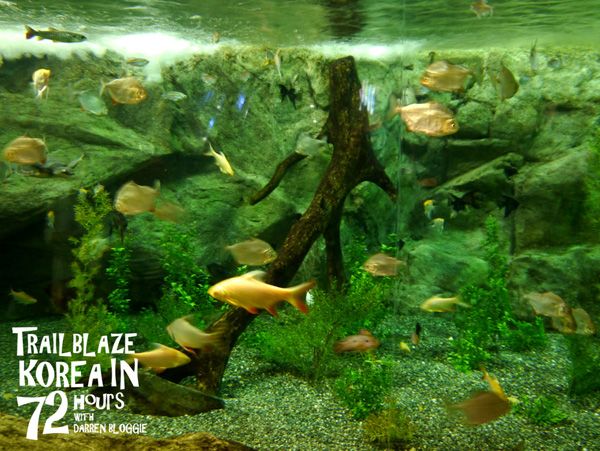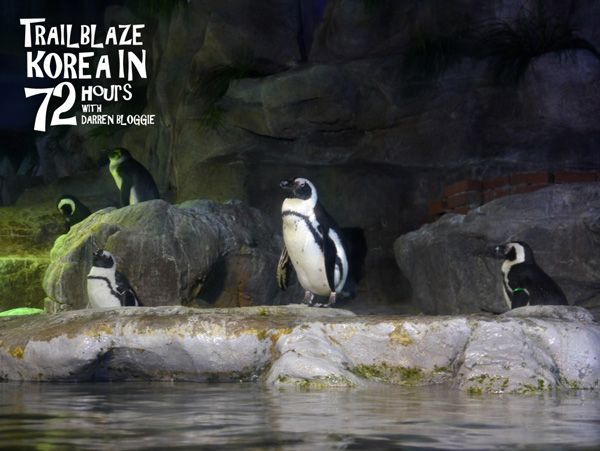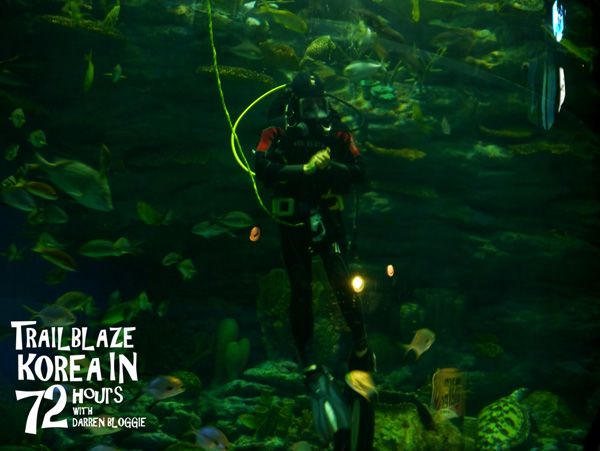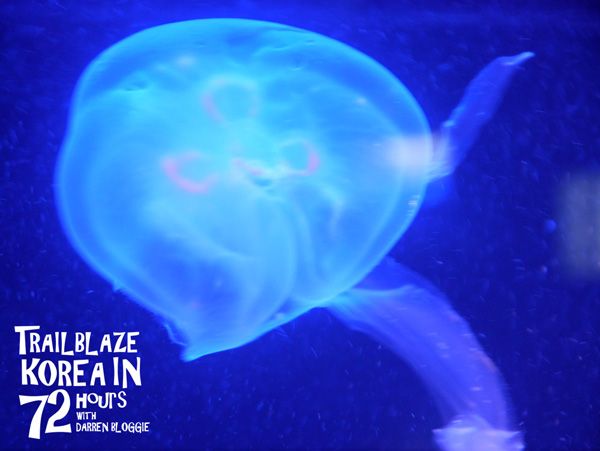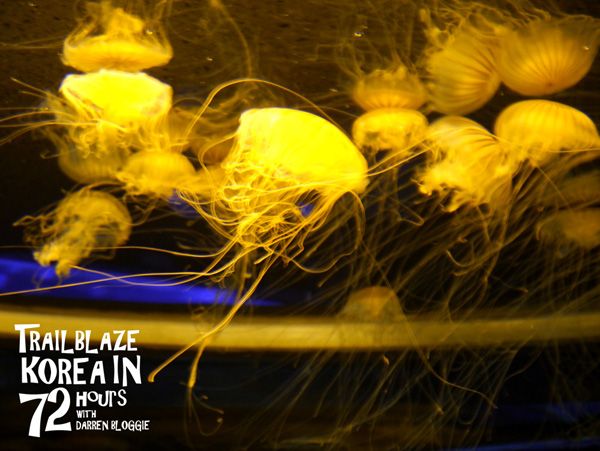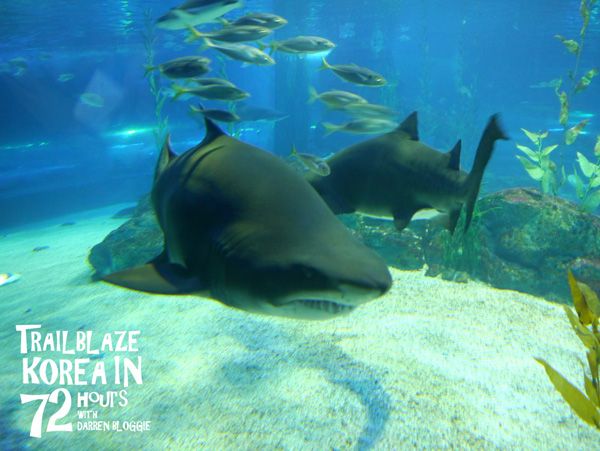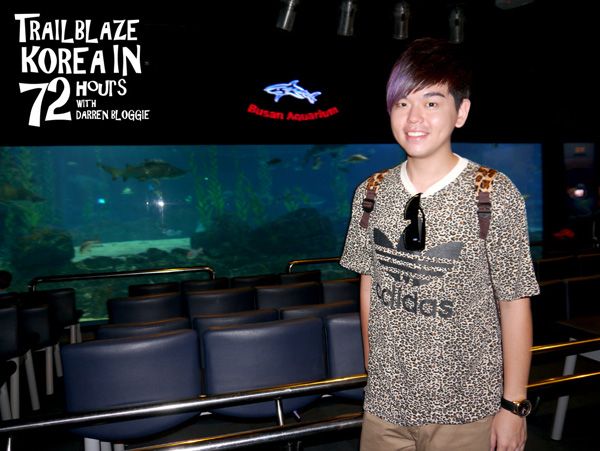 After visiting the aquarium, we proceed to the next destination which is just right outside the aquarium, the FAMOUS HAEUNDAE BEACH!!!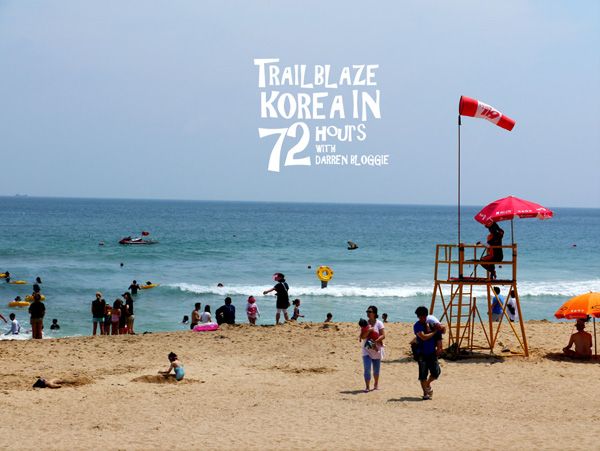 Seriously one of the MOST BEAUTIFUL beach i've ever visited!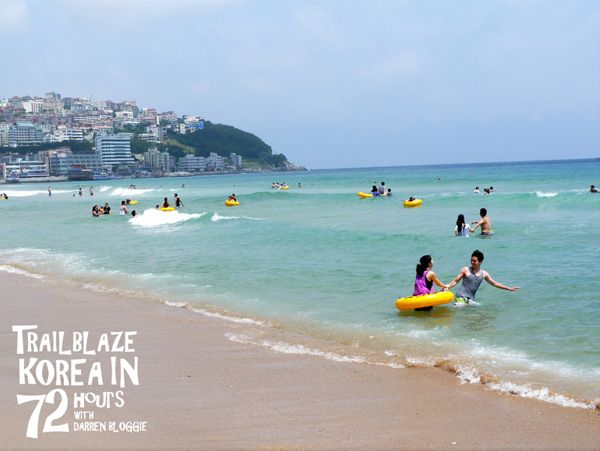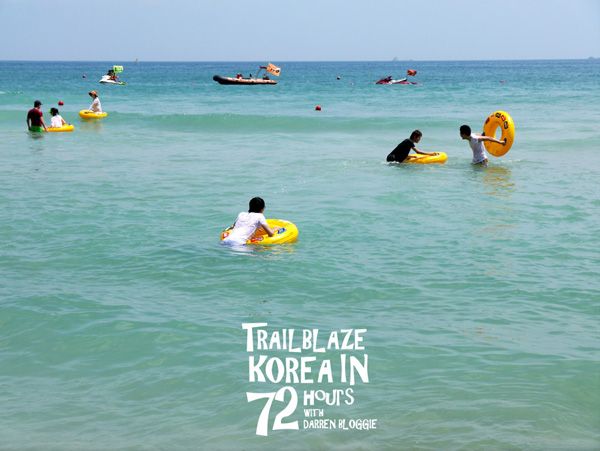 Look at the water!! SO BLUE AND CLEAR!!!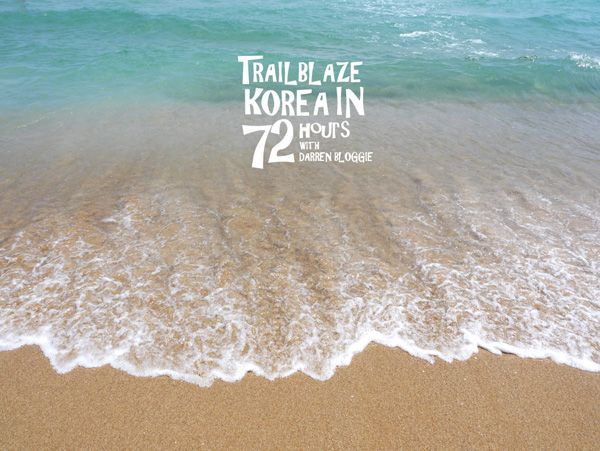 It's the most popular beach in busan and it attracts ard 50 to 60,000 visitors every summer!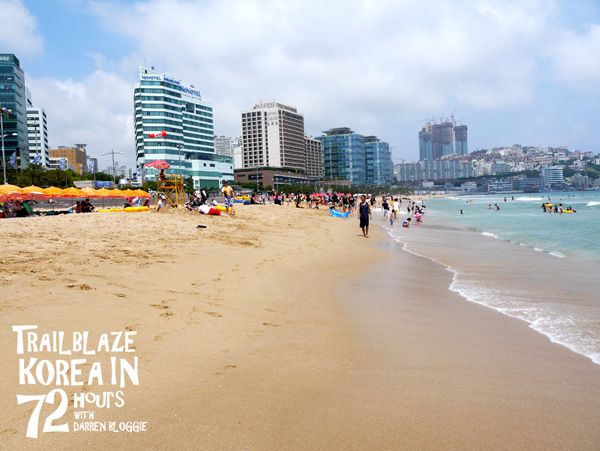 Was super tempted to jump into the cooling clear water but decided not to as i've still a few places to cover hahaha~ 😀
Next we went for our LUNCH!!! and finally we have Bulgogi for lunch at this restaurant located just right opposite the aquarium 🙂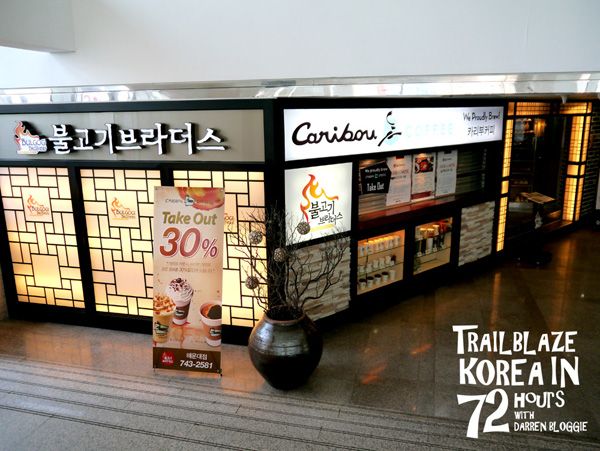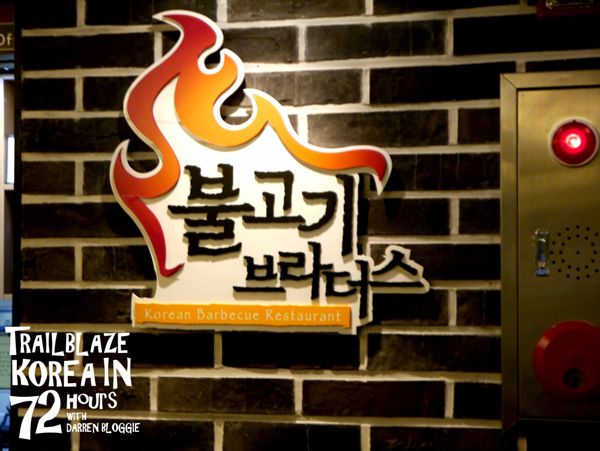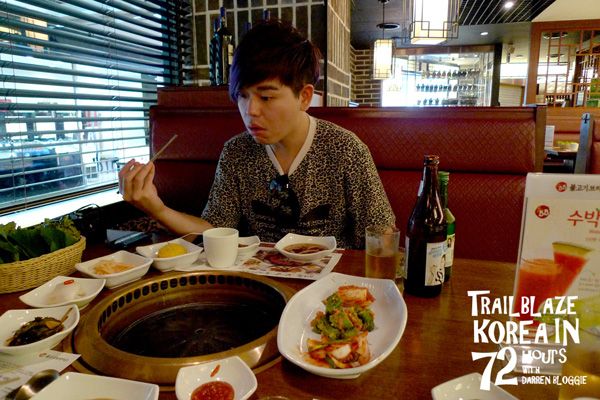 SUPER YUMMY!!!
and the side dishes that came with the set…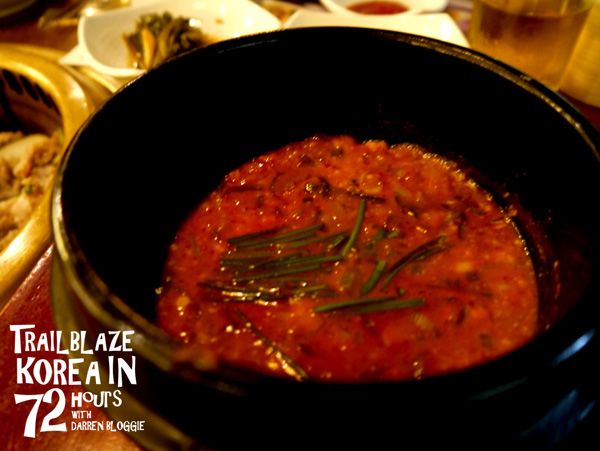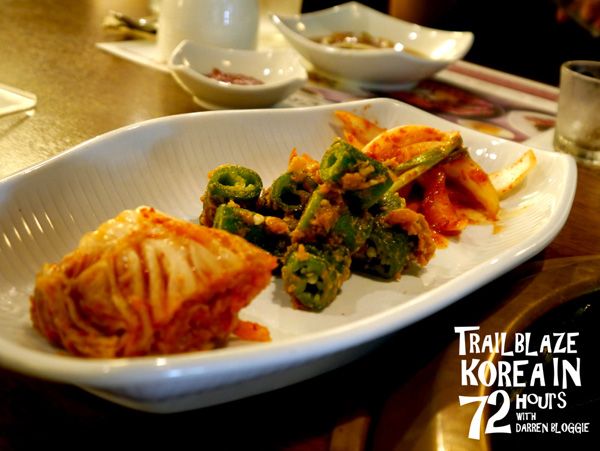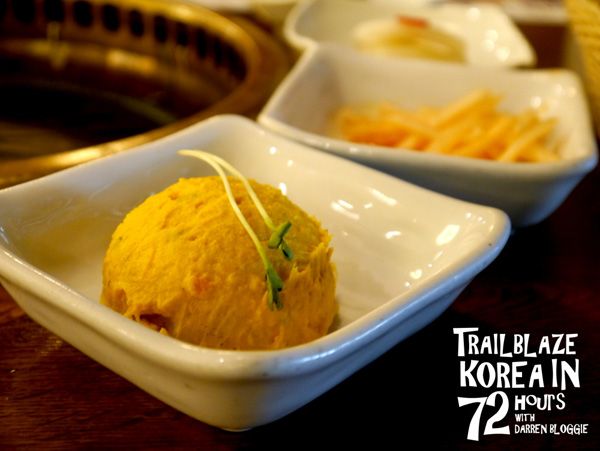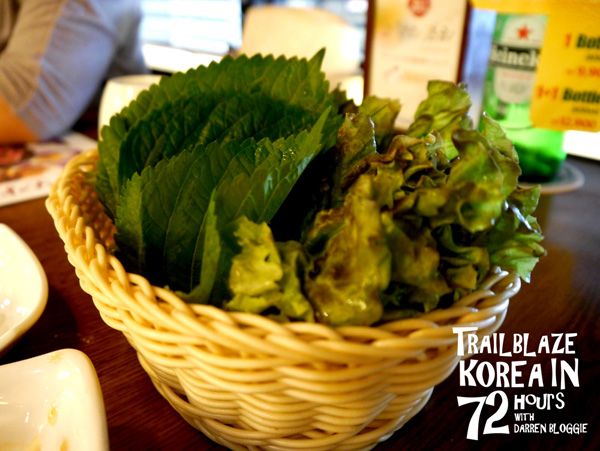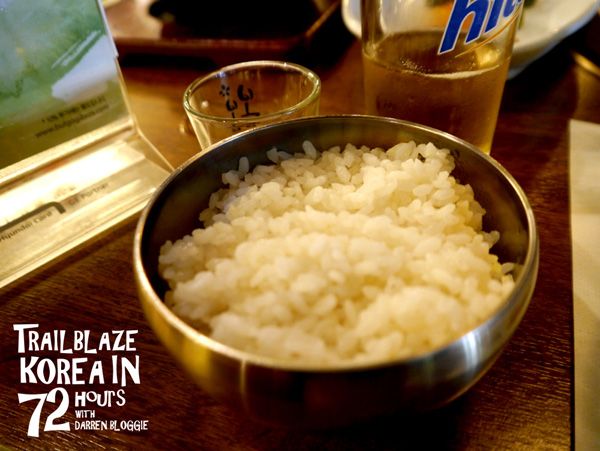 and Soju to go with it ! 😀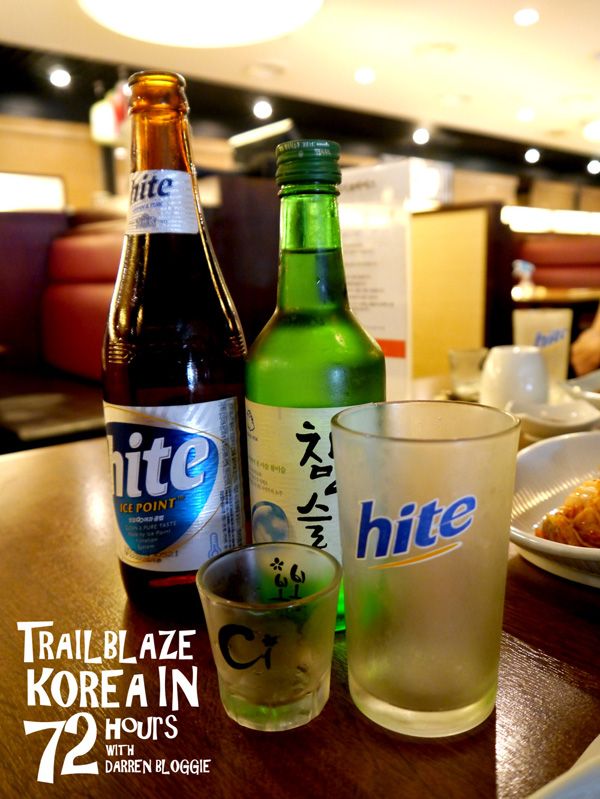 Guess how much we paid for our meal? ard SGD10 only!! that's like so freaking CHEAP LA! a meal like this in singapore will cost you ard 20 to 30 bucks lor!
After a satisfying meal, we proceed to the WORLD'S LARGEST SHOPPING MALL recorded in the guinness book of world records!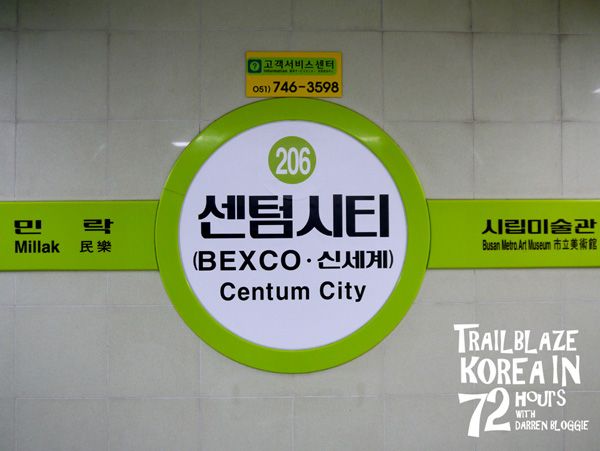 Shinsegae Centum City, located right at the Centum City subway station.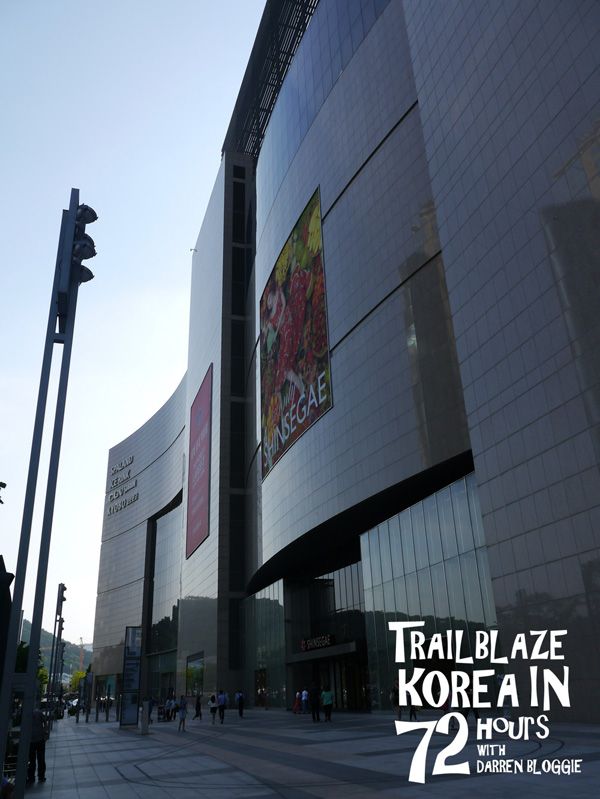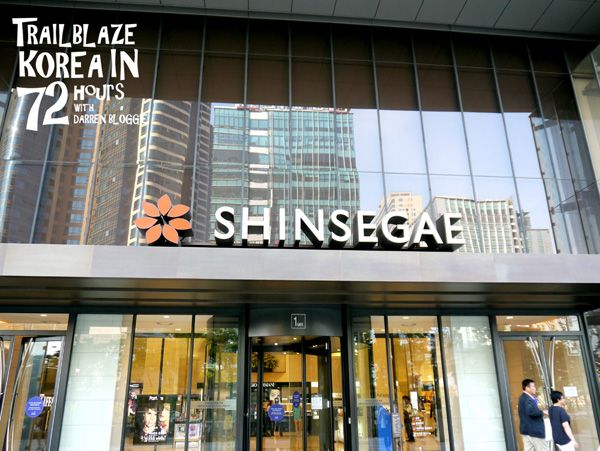 there's a skating ring,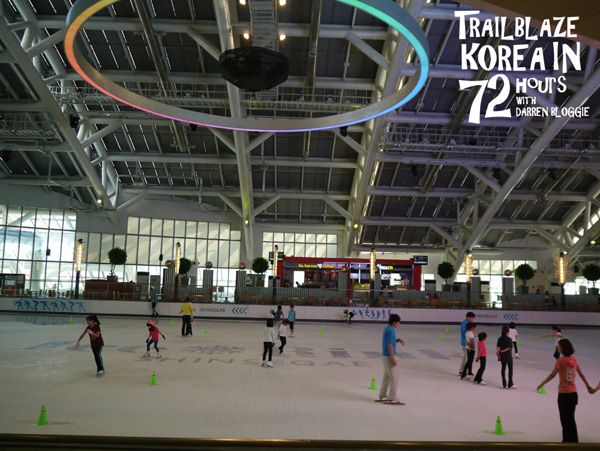 a outdoor rooftop park,
a Spaland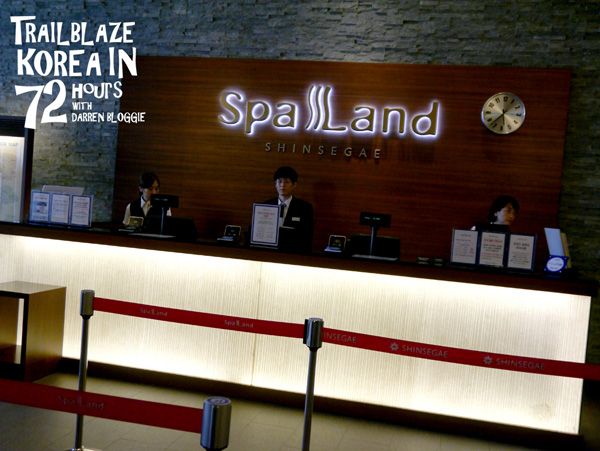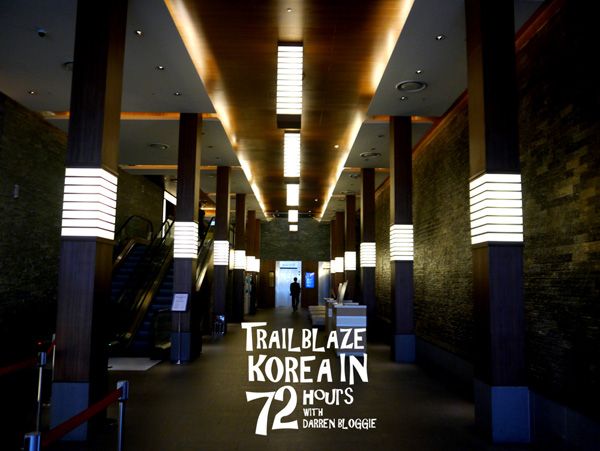 and cinema, shops, restaurants and many more!! you can just spend a day in this building!
Moving on to our last destination as planned in the itinerary, Gwangalli Beach
This beach is less crowded than Haeundae Beach but the view over here is pretty stunning too. The Diamond bridge you see in the pic actually changes color at night!
Bought some beer and chips to chill by the beach while watching the sun set 😉 enjoying life indeed!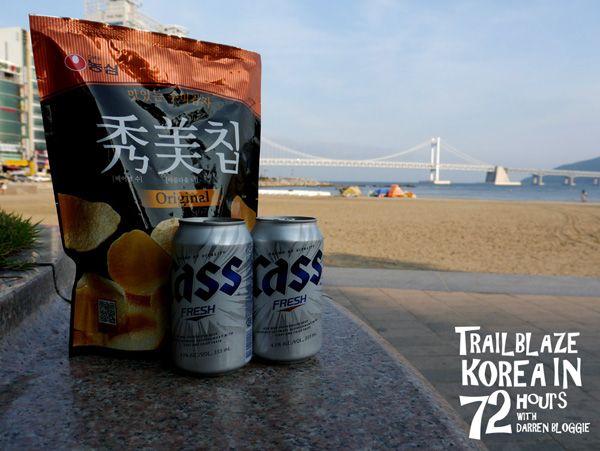 Since we managed to cover everything that was planned in our itinerary and still left with some time, we decided to explore ard the places near out hotel.
Noticed i didn't do much shopping from the past few entries right? (except or day 1) SO, i'm gonna spend the last few hours i have in Busan, SHOPPING!!!
Seomyeon Shopping Streets which includes a underground shoppin alley which stretches between Bujeon and Seomyeon Station. It's like Far East plaza or bugis street over here in Singapore and they sell LOTS of stuff! Clothing, bags, accessories, beauty products and many more! A SHOPPING HEAVEN FOR ME!!! 😀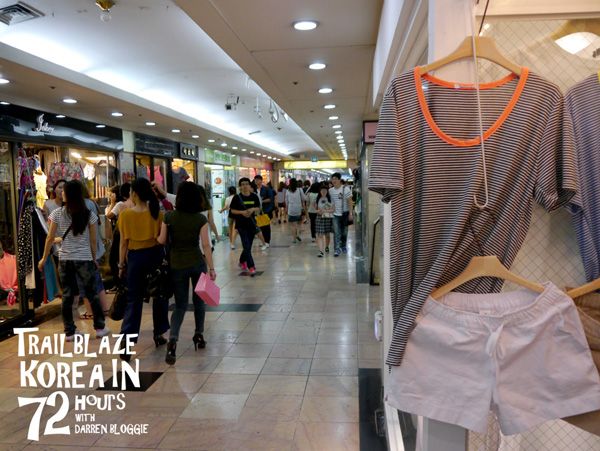 Shopping gifts for frens and you readers!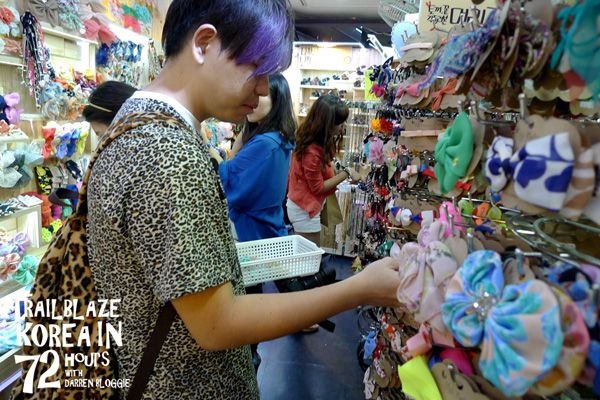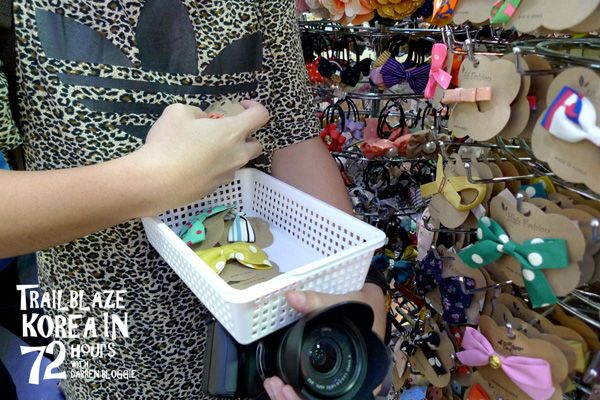 OH~! and do remember to BARGAIN!! hahahaha~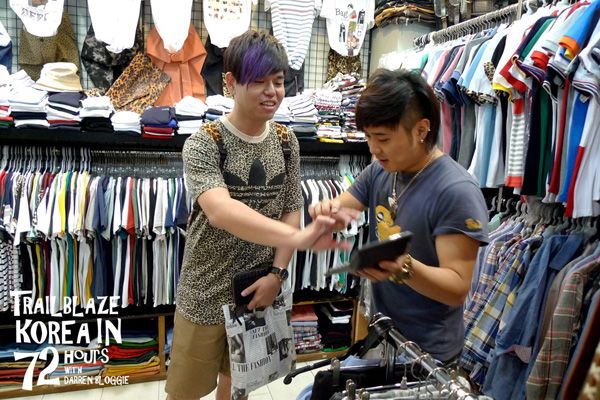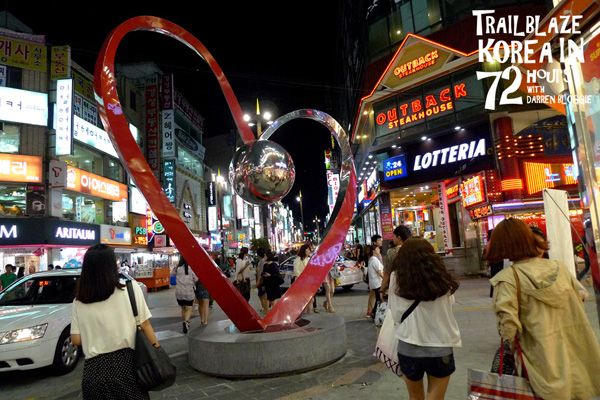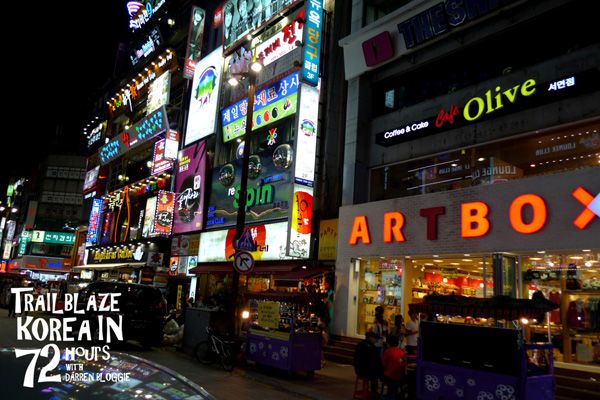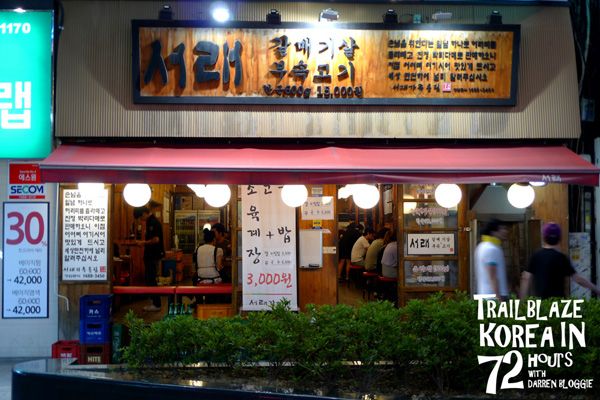 Happy with my shopping loots! Heading back to the hotel to pack them up and to show you guys what i've bought! 😀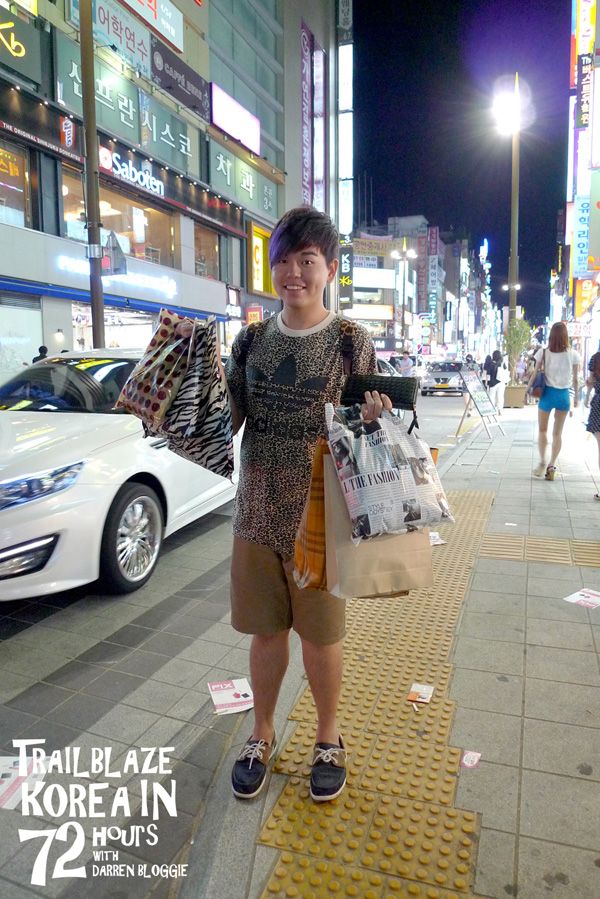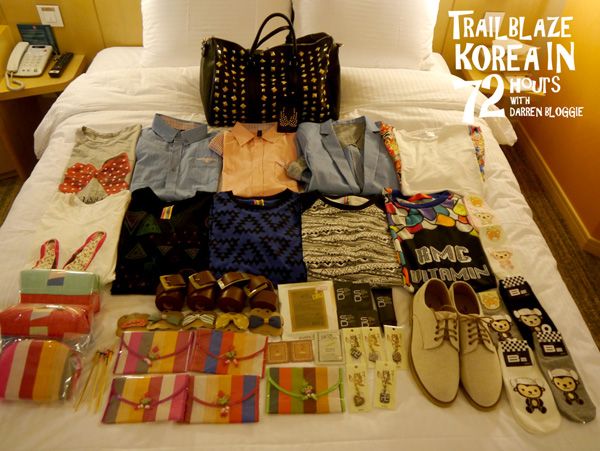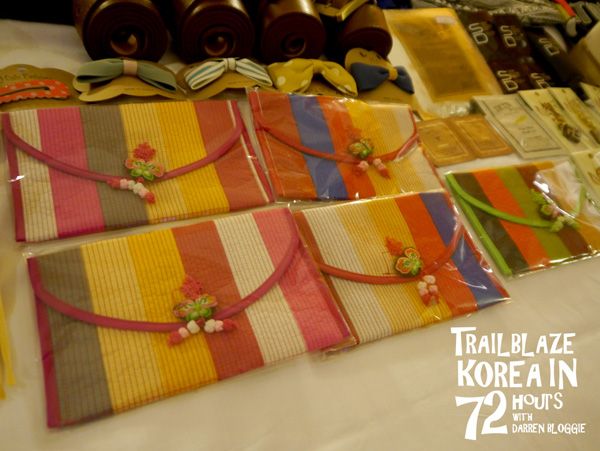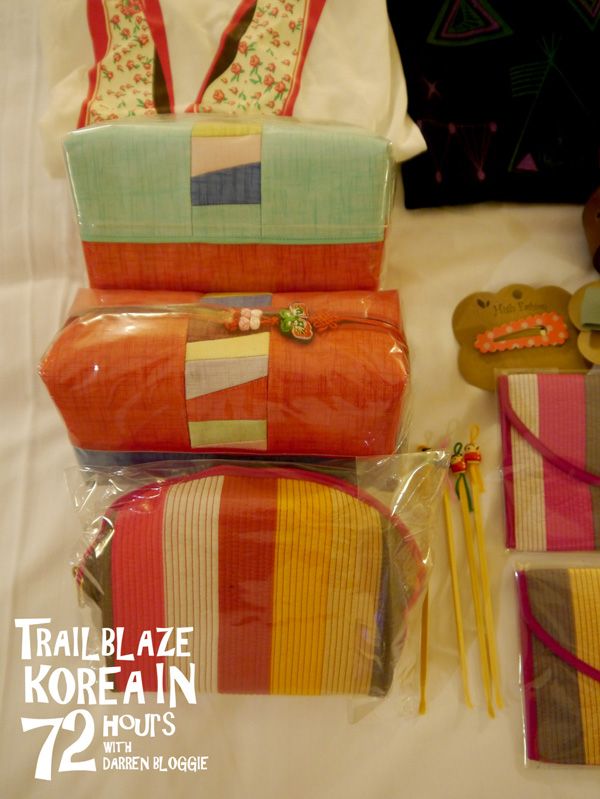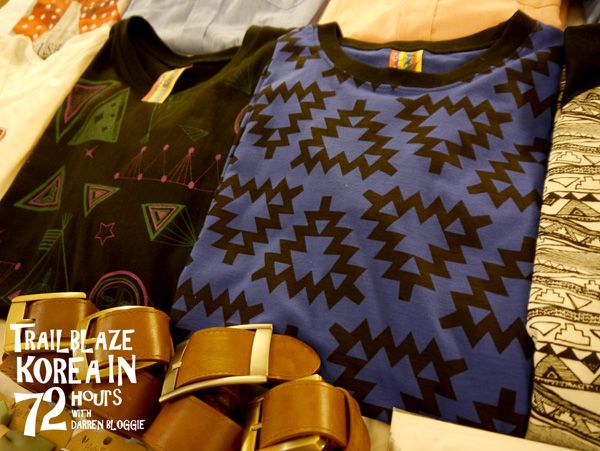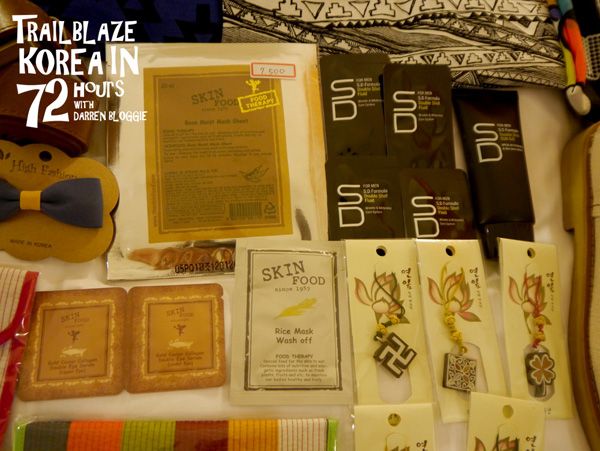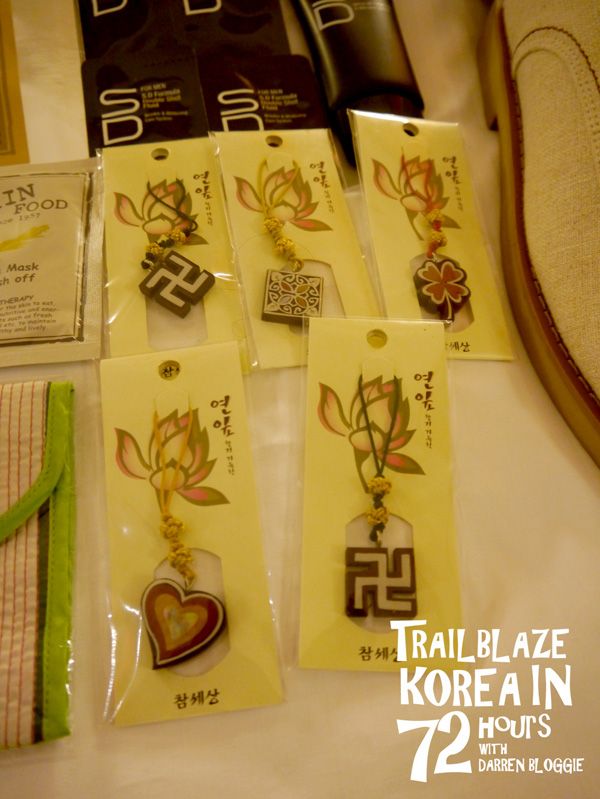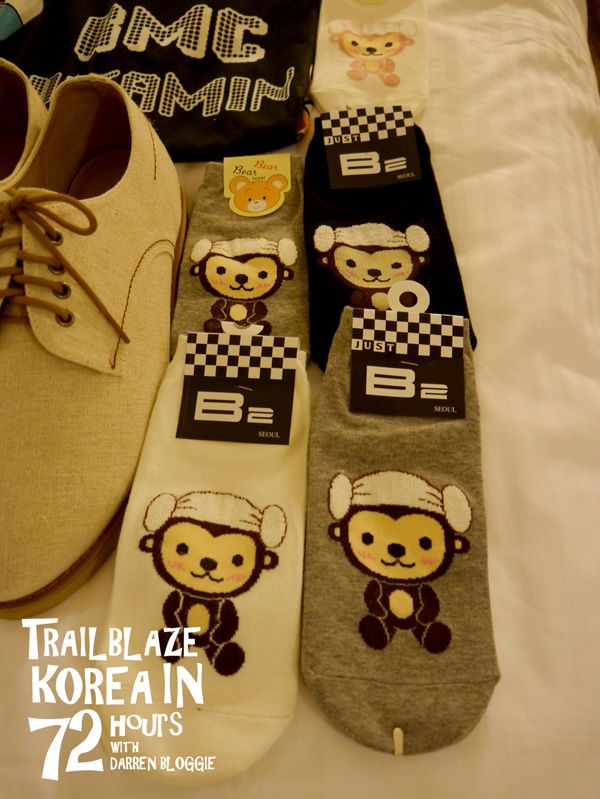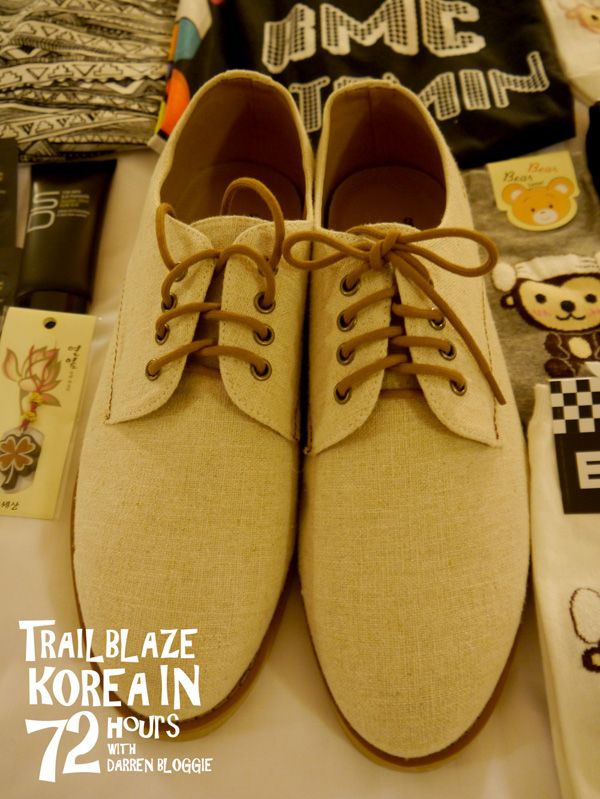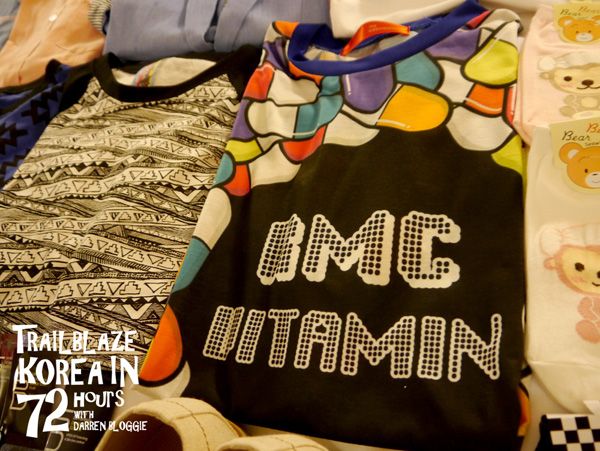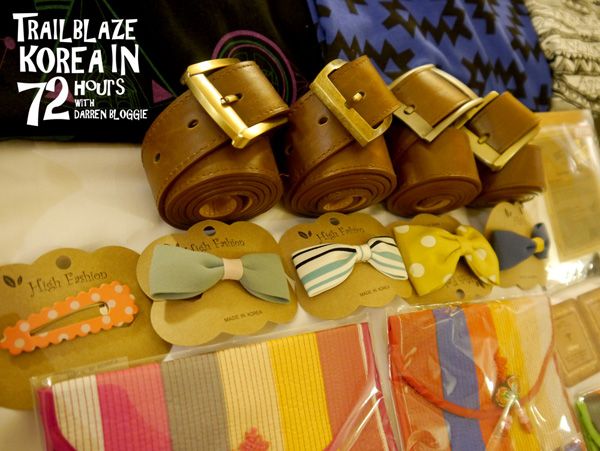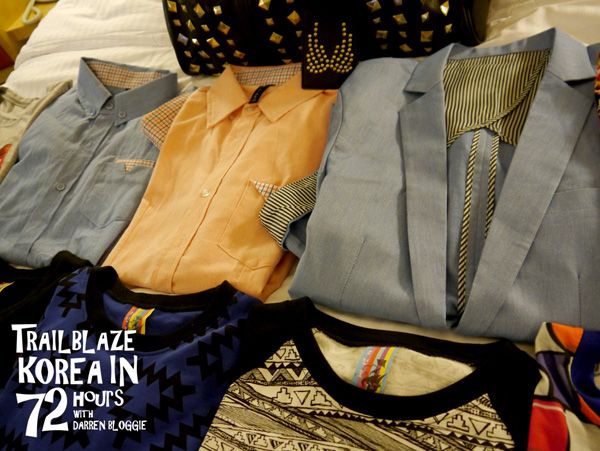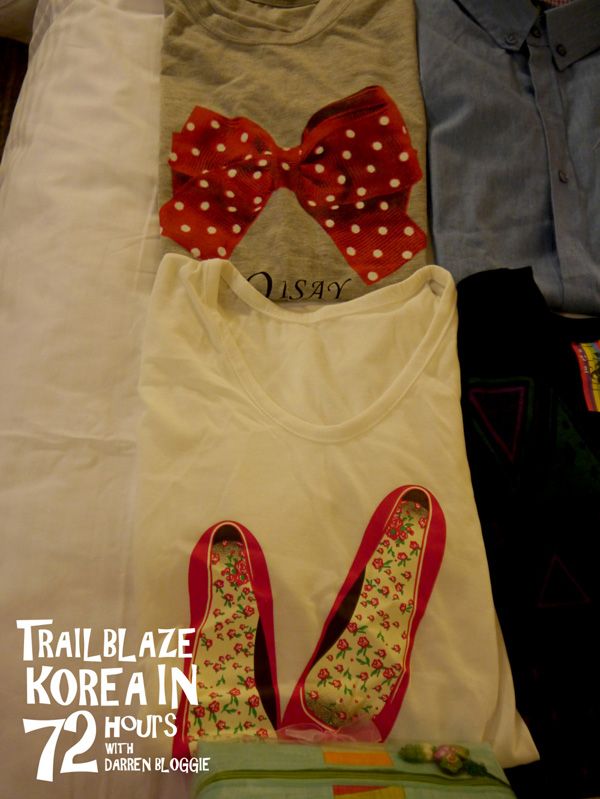 Are you ready for the videos now?
Trailblaze Korea in 72 Hours with Darren Bloggie Eps05 and 06 !
It was truly a memorable, fun and exciting trip! i really nvr expect myself to be able to complete everytime! Like what I said earlier on, I was pretty worried before i went for the trip as i've never visited Korea and i dun speak their language as well, therefore im afraid i wouldn't be able to communicate well with them. BUT surprisingly, they are all very friendly and willing to offer help! 😀
Lastly, i would like to thank Chan Brothers Travel and Korea Tourism Organisation for selecting me as one of the Trailblazer and making my dream come true, which is to visit Korea this year!
And for you readers out there, I've prepared some little gifts which I've bought back from Korea JUST FOR YOU!
* * * * * * * * * * * * * * * * * * * * * * * * VOTING TIME * * * * * * * * * * * * * * * * * * * * * * * *
Do you enjoy reading and watching my Trailblaze Korea in 72 Hours with Darren Bloggie ? If you do, would appreciate it if you can cast a vote for me!
https://www.facebook.com/ChanBrothersTravelSG/app_20678178440
*Voting ends 25th August 2012!
Voters will get to win a special gift that i've brough back from Korea too! 😀
Gamsahamnida 감사합니다!
I will be uploading images of what's in the goodie bag up soon! 😀 so stay tuned and while waiting, go vote for me k?~ thanks everybody~ thanks~!! ;P
——————————————————————————————-
Do check out these entries as well! 😀